Primary muscles
Triceps
Secondary muscles
Abs
Chest
Shoulder
Equipment
Handles
Exercise description
Female exercise for the gym.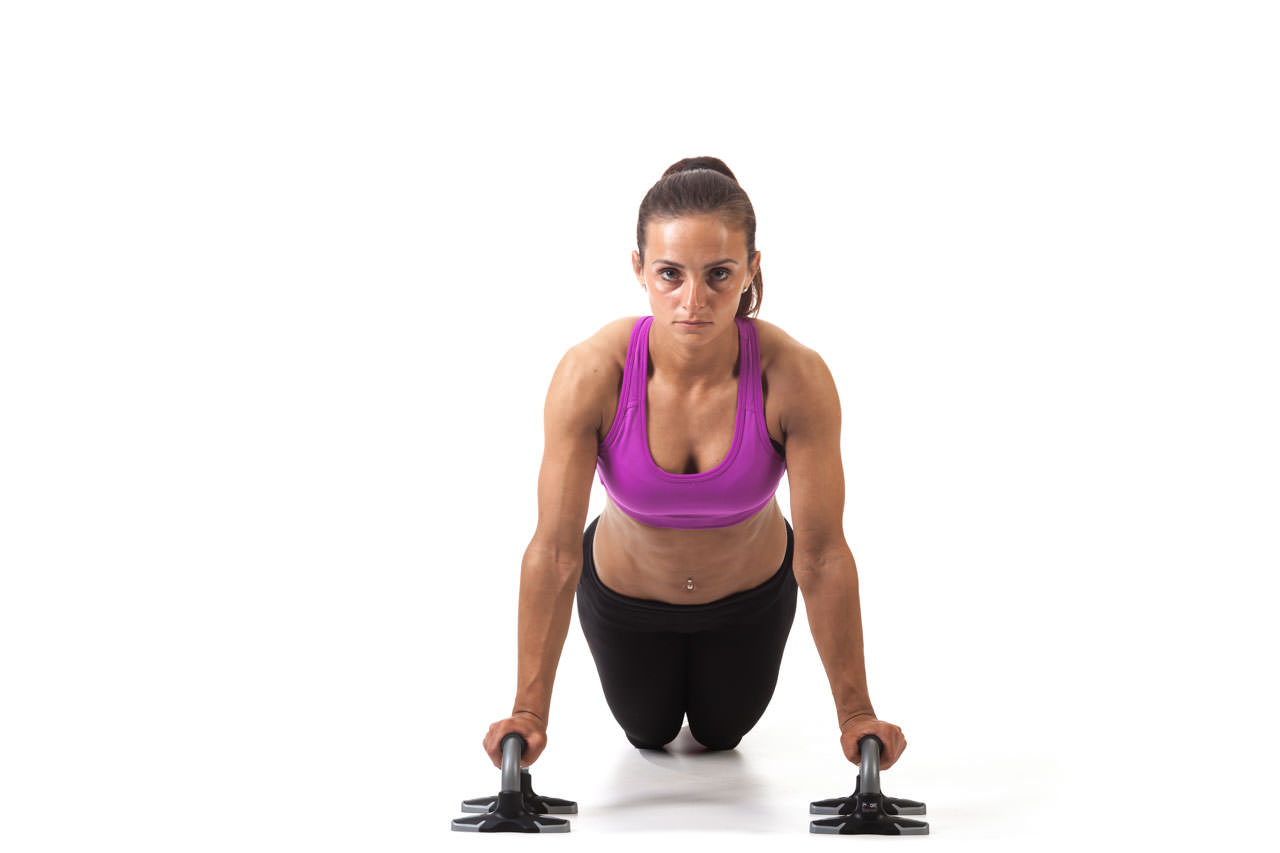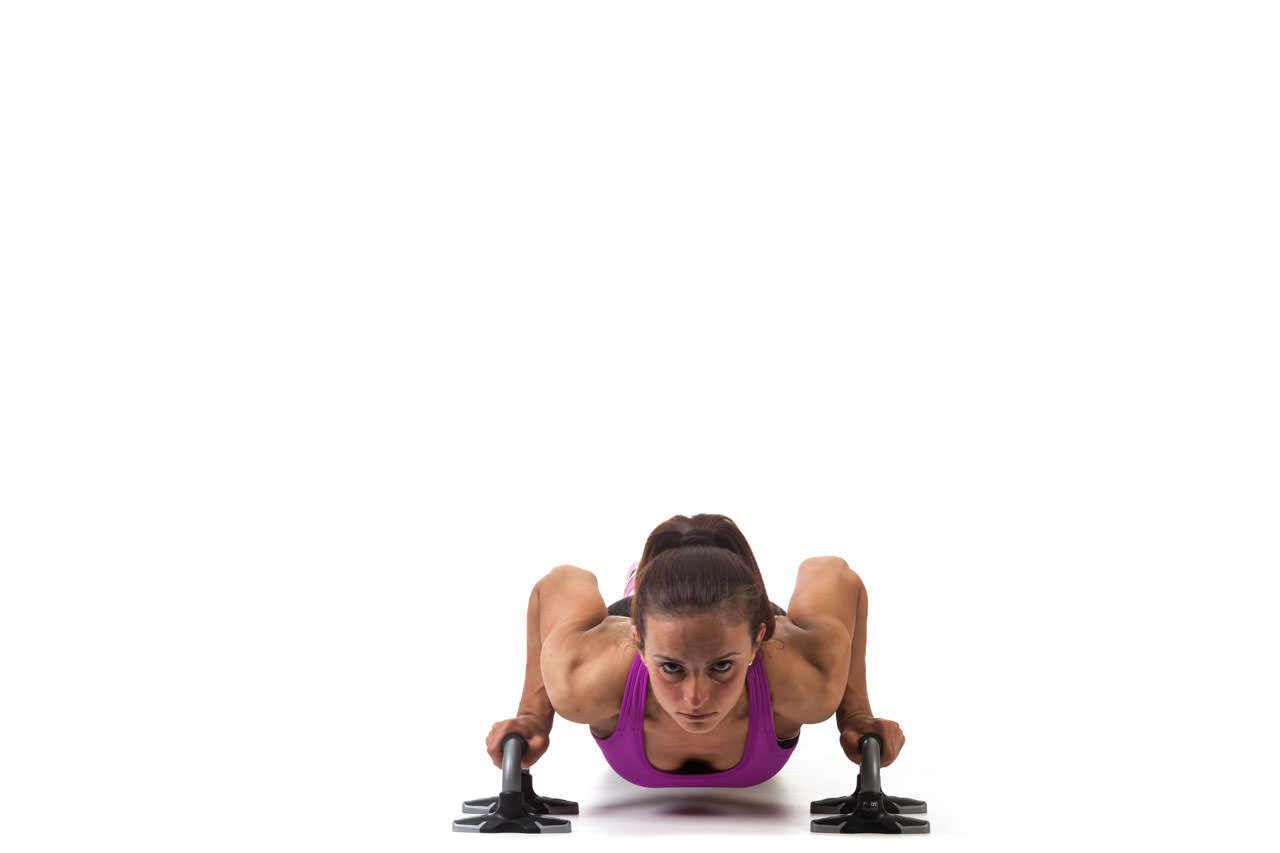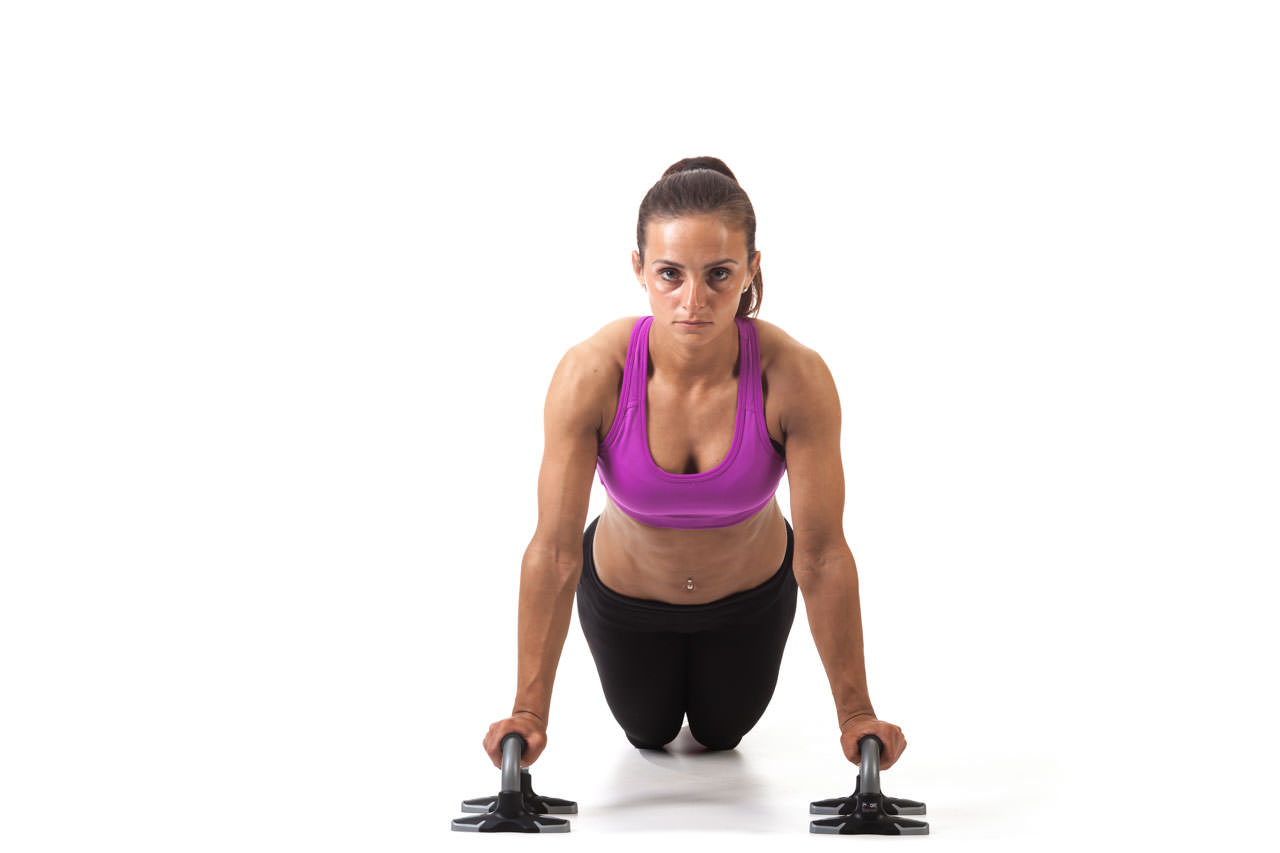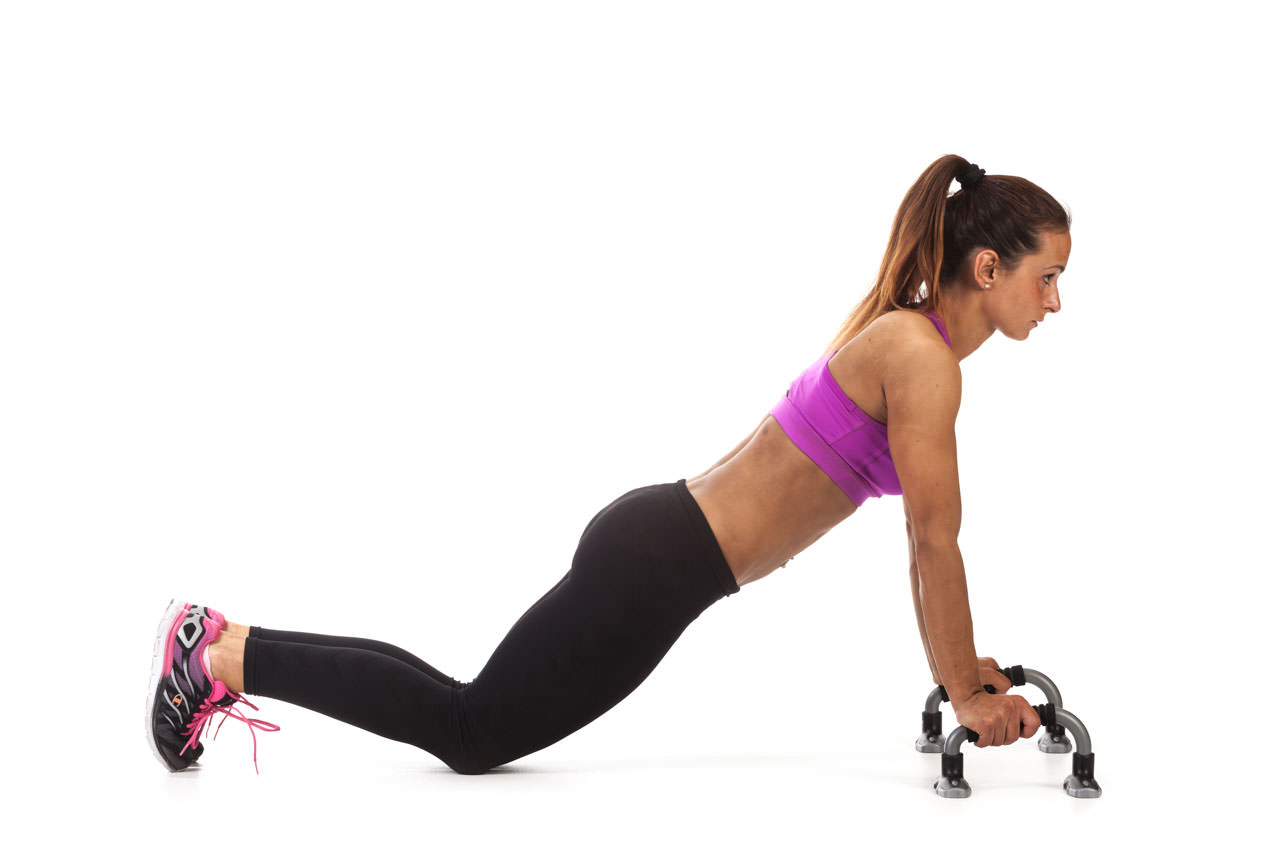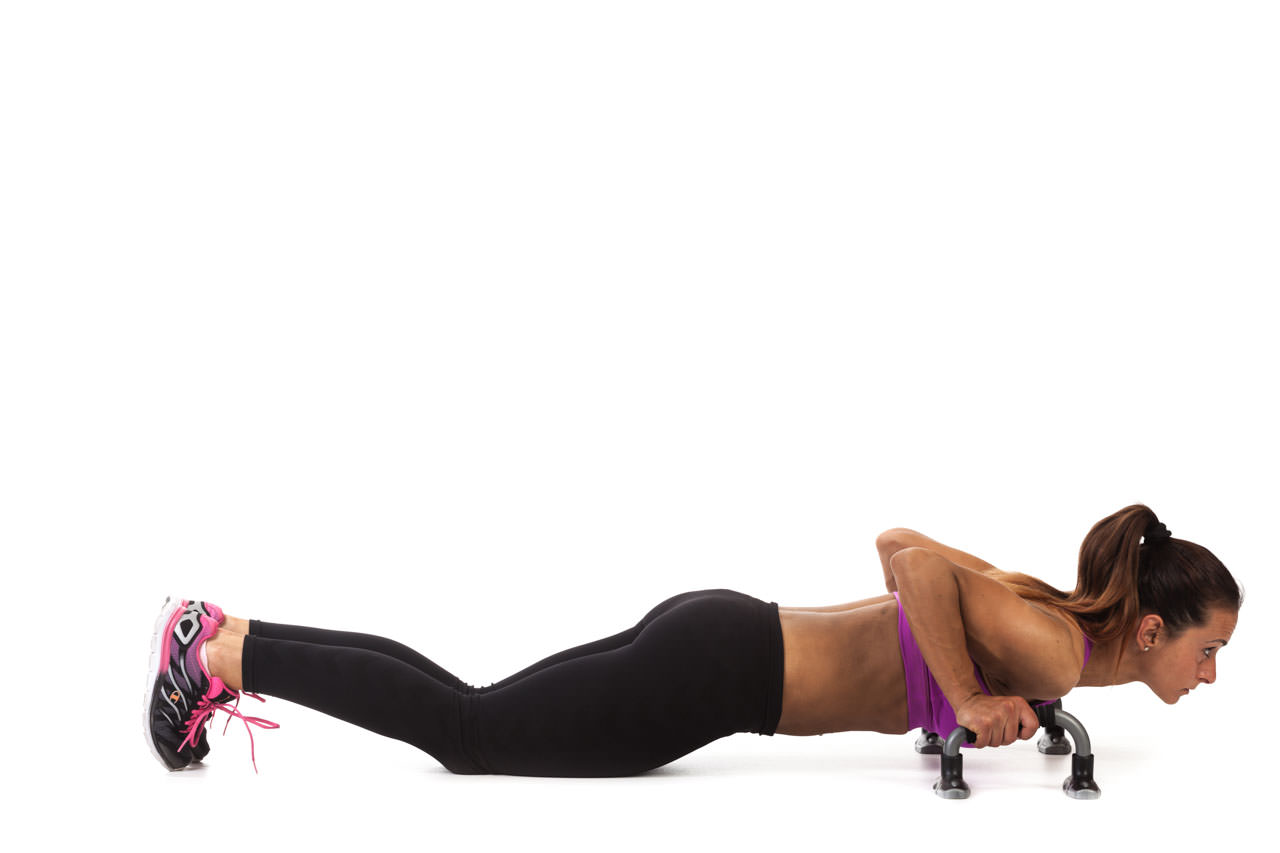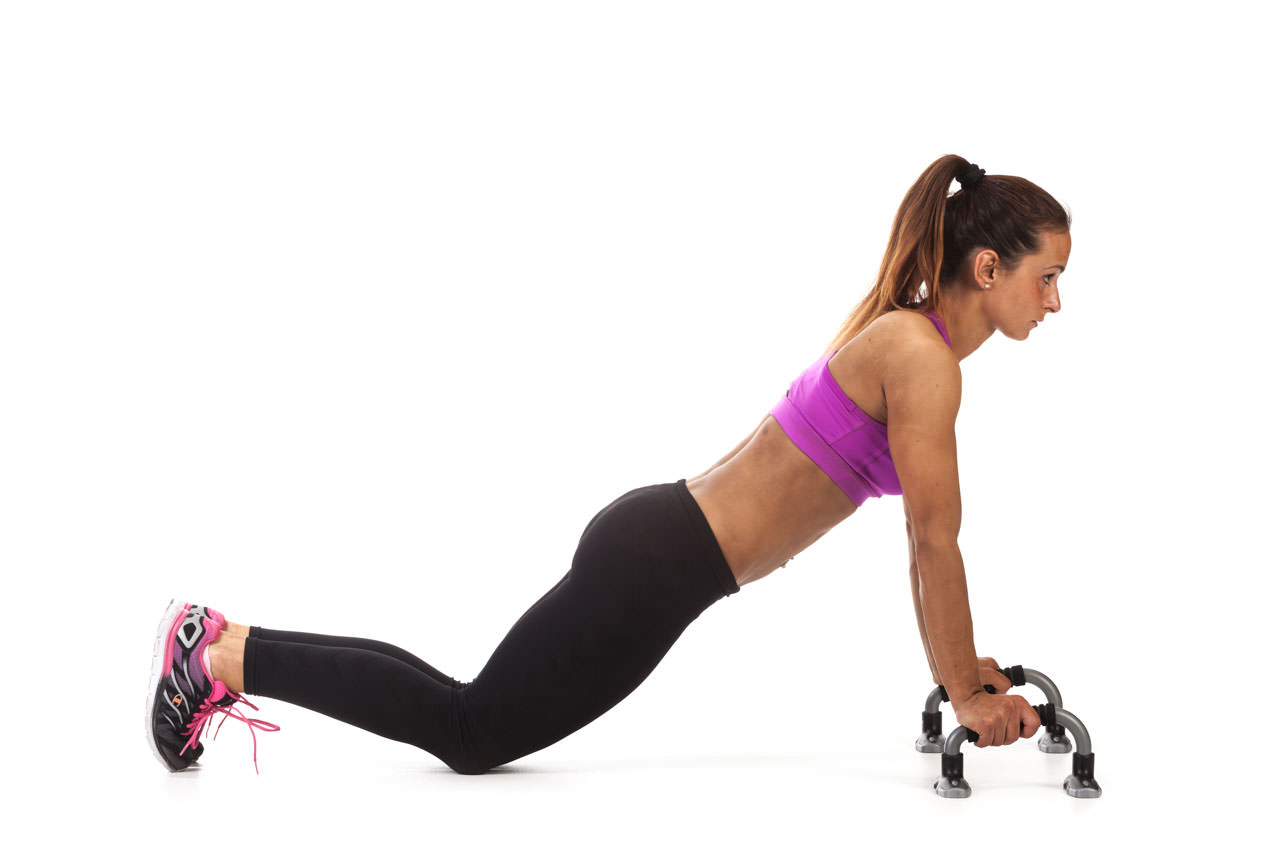 Girl Push-Up on Handles
1
Lie on the floor and place your hands on the handles. Grab them with palms facing each other, slightly wider than shoulder width apart. Supporting your weight on your knees and hands, keep your torso rigid and your elbows in with your arms straight.
2
Lower your body, allowing the elbows to flex. Keep your body straight, not allowing your hips to rise or sag.
3
Press yourself back up to the starting position by extending the elbows. Repeat the exercise according to the training plan.