Primary muscles
Shoulder
Glutes
Secondary muscles
Upper Leg
Equipment
Dumbbell
Exercise description
Female exercise for the gym.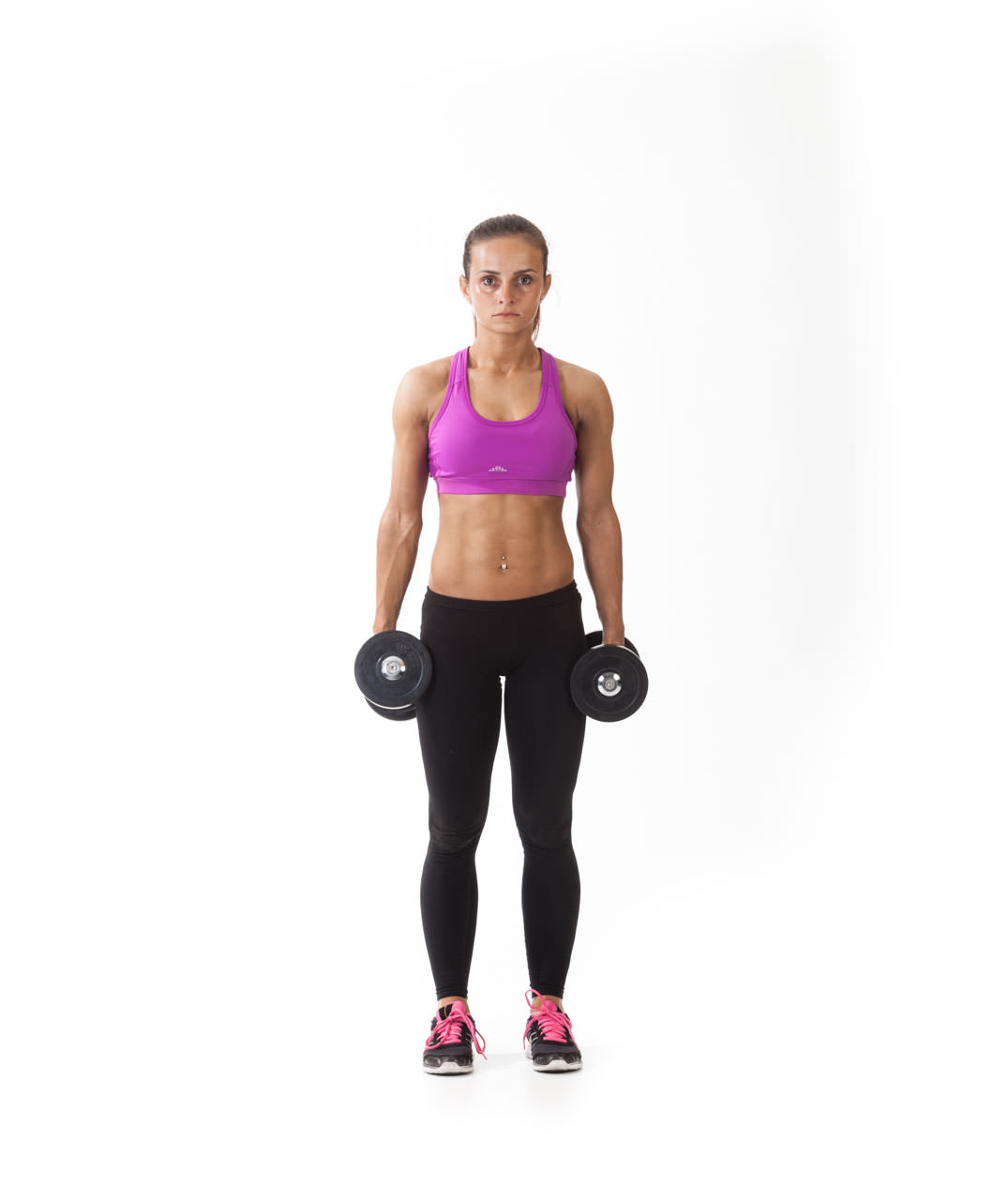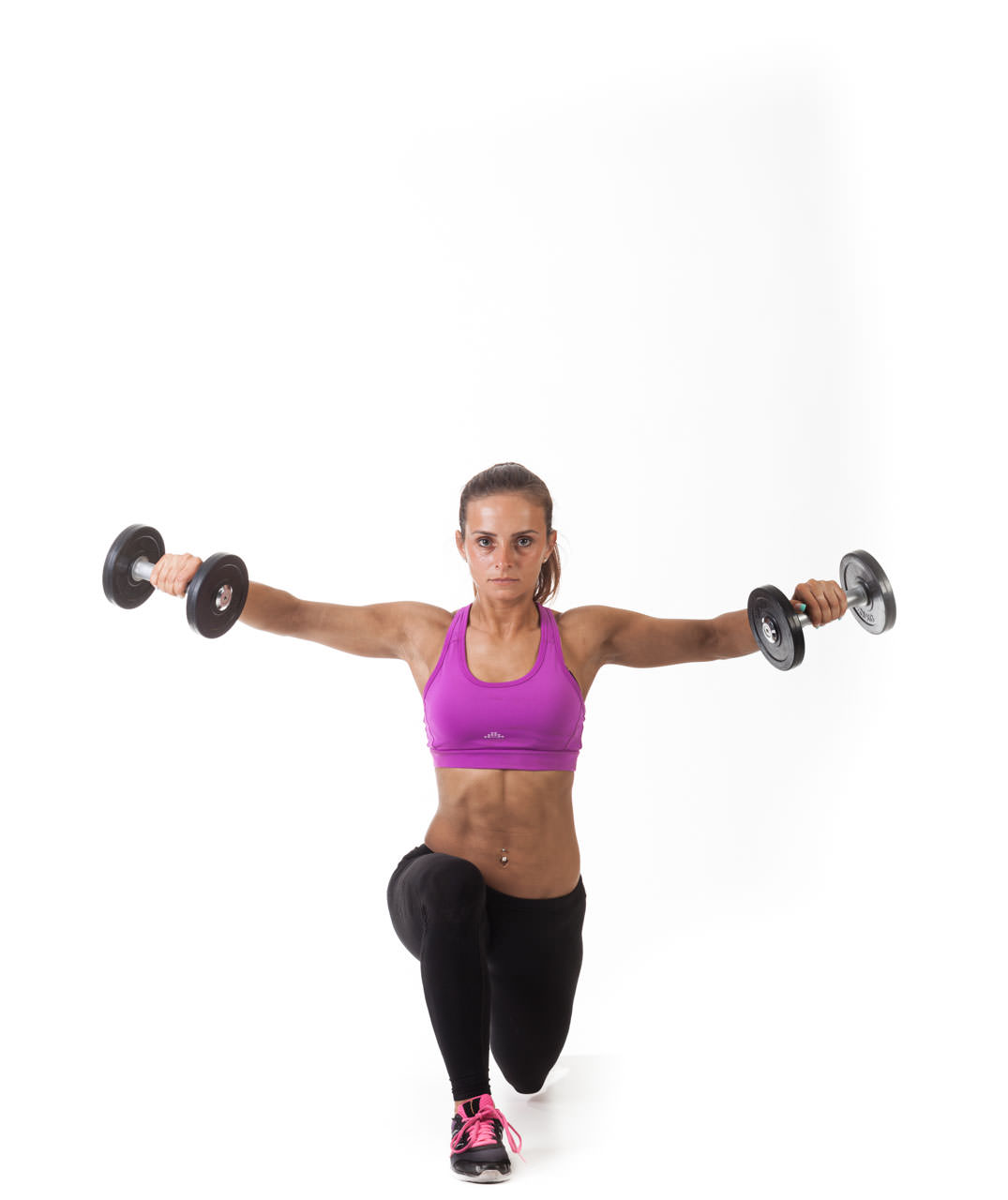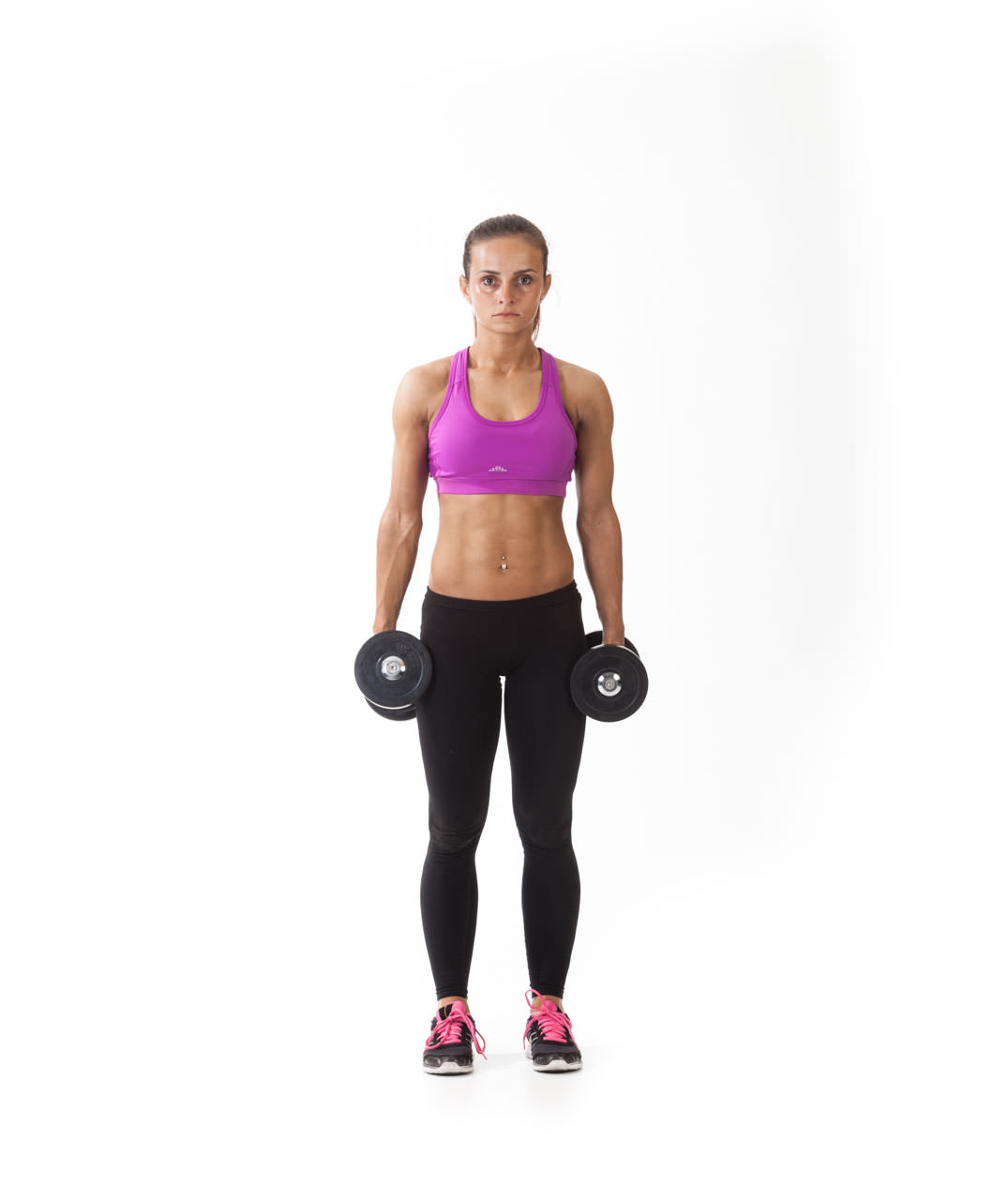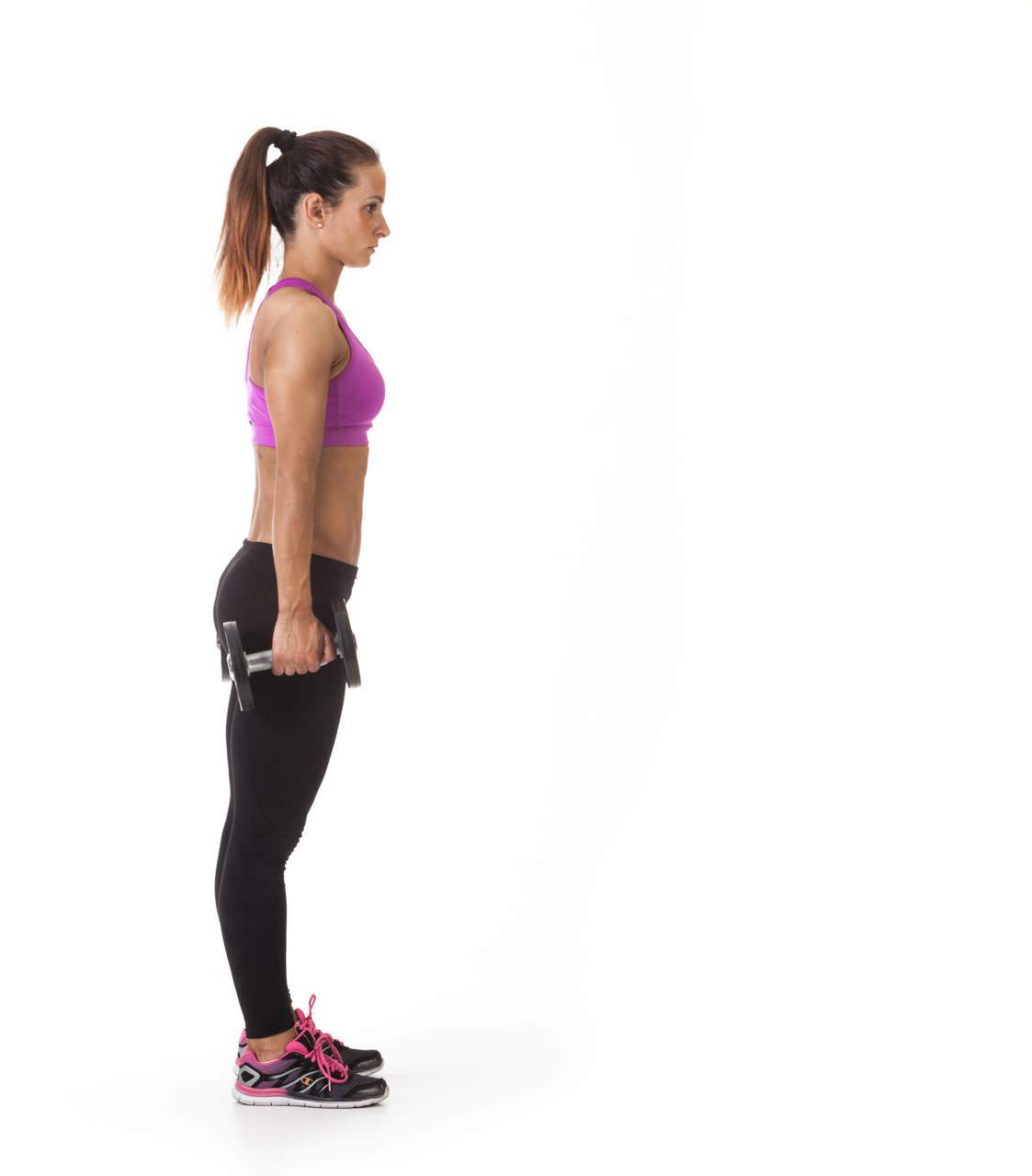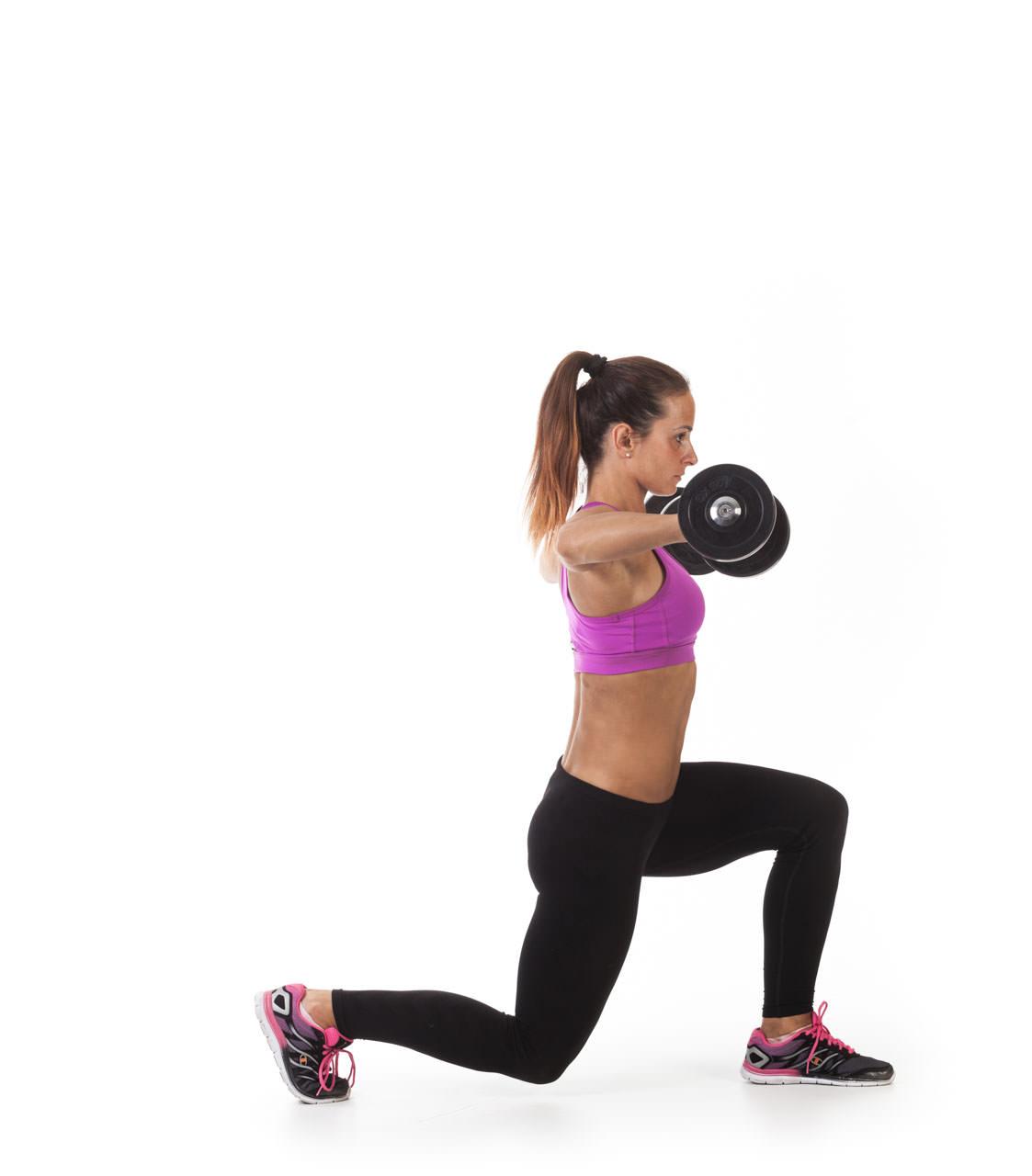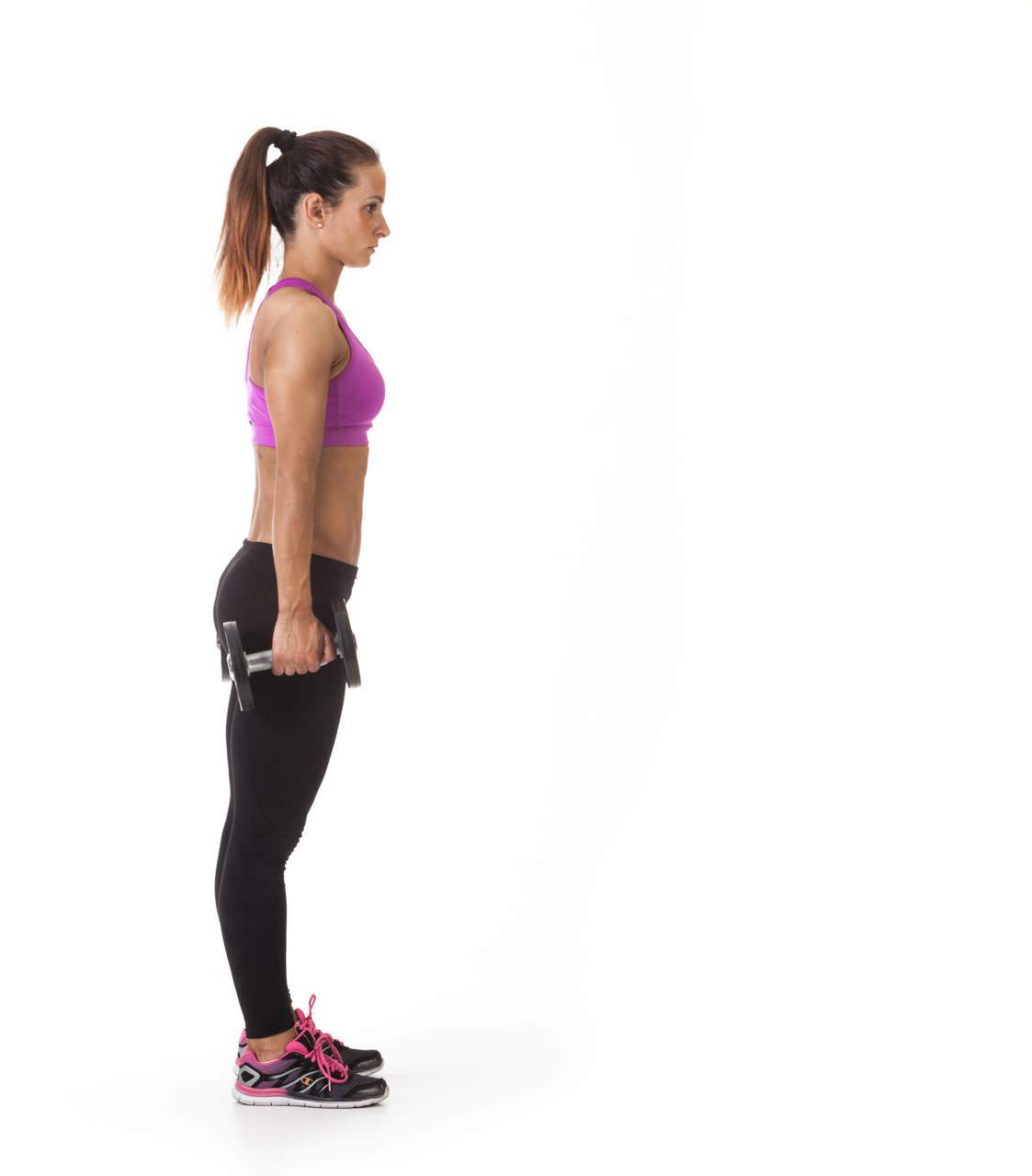 Dumbbell Lunge with Lateral Raise
1
Stand straight holding a dumbbell in each hand at arm's length (palms facing inward).
2
Step into a lunge position with your right leg. Bend your knee until your front thigh is parallel to the floor. As you bend, raise your arms lateral to shoulder height.
3
Return yourself to the starting position. Repeat the exercise according to the training plan then switch legs.