Primary muscles
Abs
Equipment
None
Exercise description
Female exercise for the gym.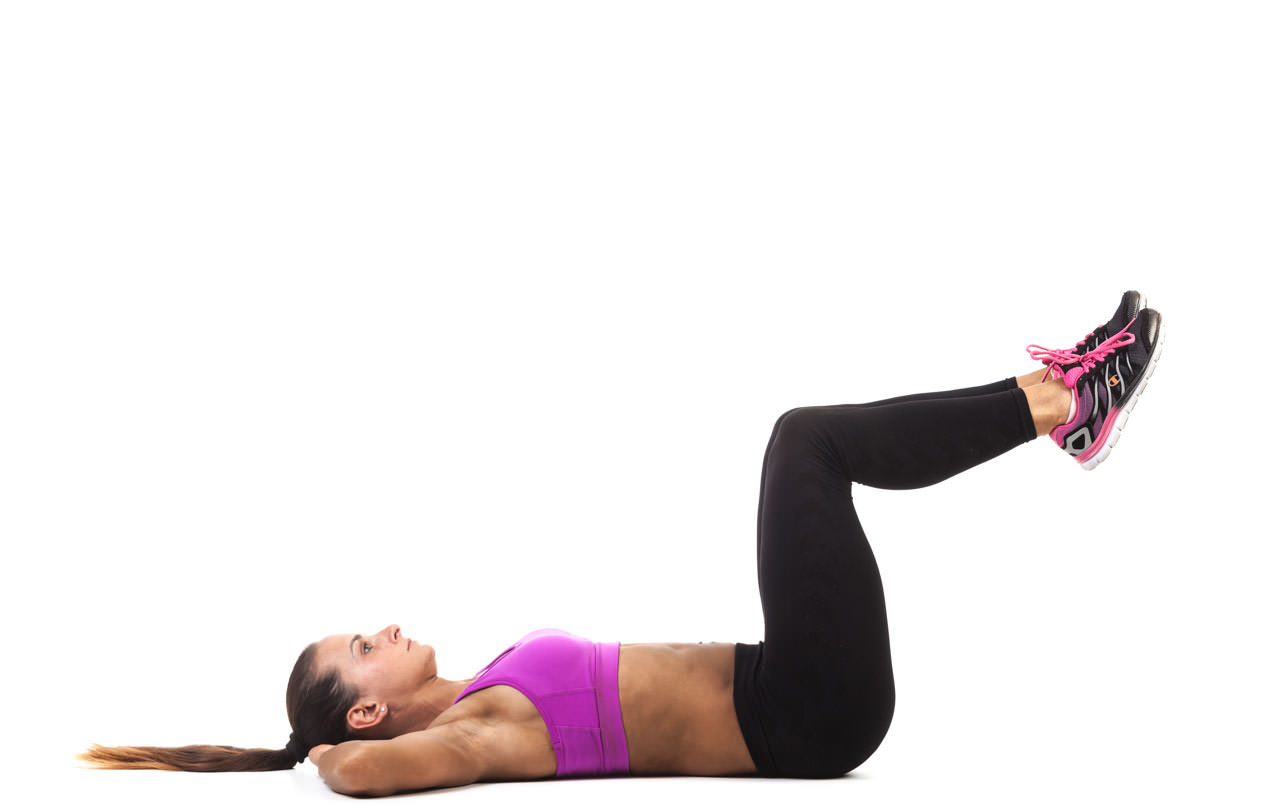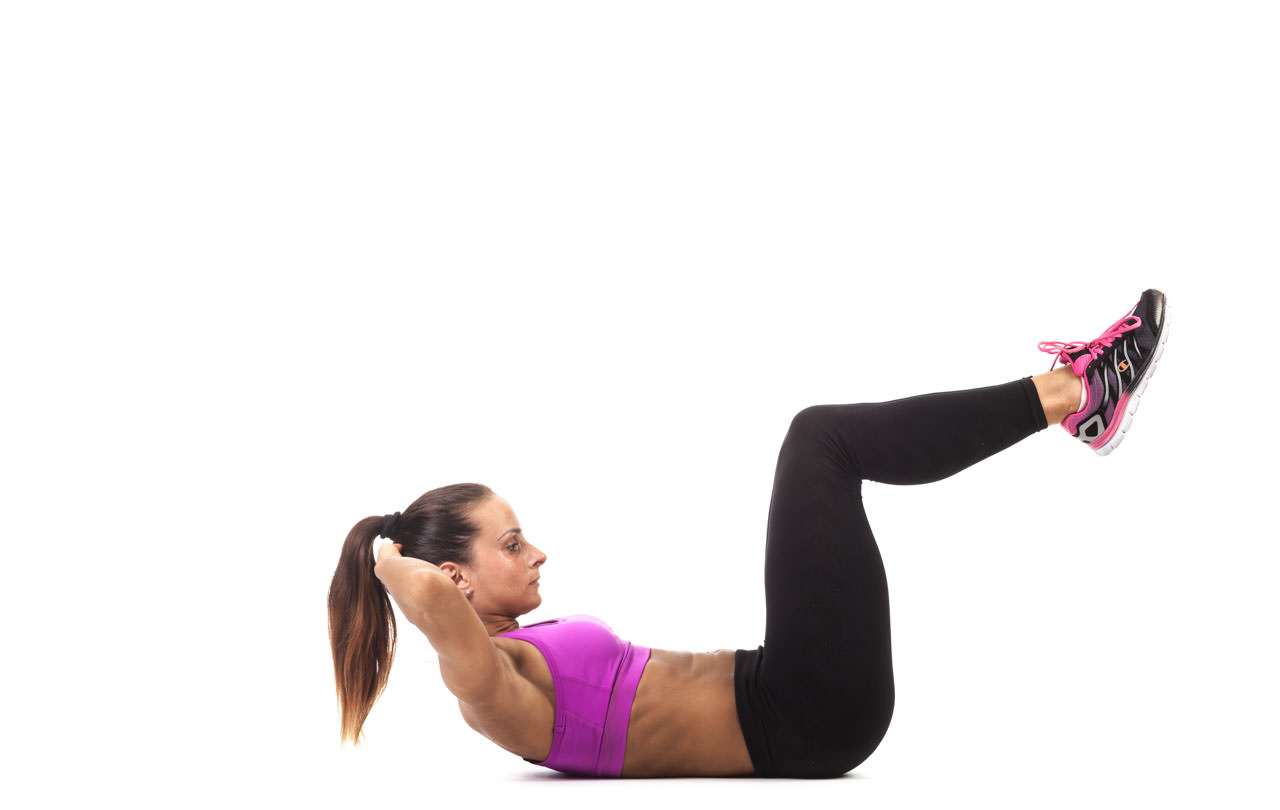 Crunches
1
Lie down on the floor with your feet elevated so your knees are at a 90 degree angle to your body. Put your hands behind your head.
2
Raise your shoulders off the floor and continue to push down as hard as you can with your lower back. Your shoulders should come up off the floor only about four inches, and your lower back should remain on the floor. Squeeze your abdominals hard at the top of the contraction and hold for a second.
3
Slowly go back down to the starting position and repeat the exercise according to the training plan.