Primary muscles
Glutes
Back
Secondary muscles
Traps
Upper Leg
Triceps
Equipment
None
Exercise description
Female exercise for the gym.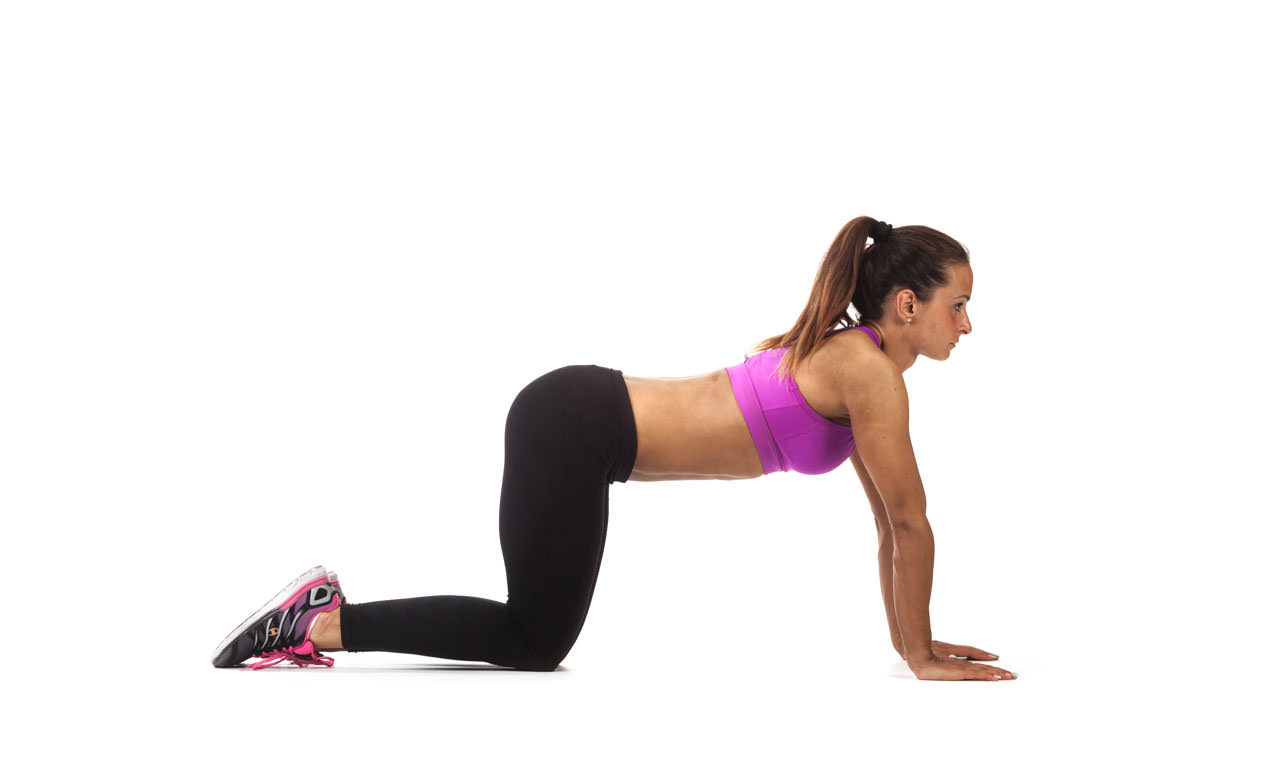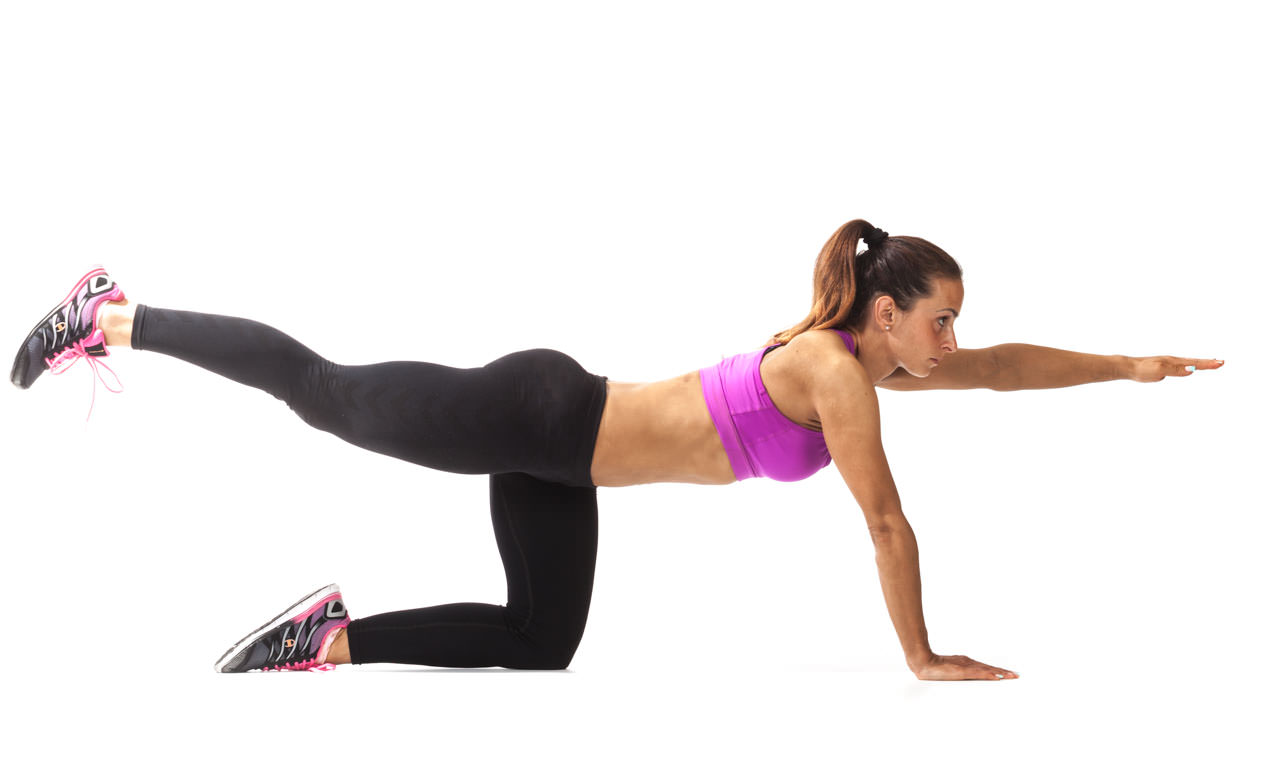 Bird-Dog
1
Kneel on the floor or an exercise mat and bend at the waist with your arms extended in front of you (perpendicular to the torso) in order to get into a kneeling push up position but with the arms spaced at shoulder width. Your head should be looking forward and the bend of the knees should create a 90 degree angle between the hamstrings and the calves.
2
Lift your left arm straight in front of your body while raising your right leg straight behind you.
3
Return to the starting position then switch sides. Repeat the exercise according to the training plan alternating sides.