Primary muscles
Upper Leg
Secondary muscles
Shoulder
Glutes
Lower Leg
Back
Equipment
Kettlebell
Exercise description
Female exercise for the gym.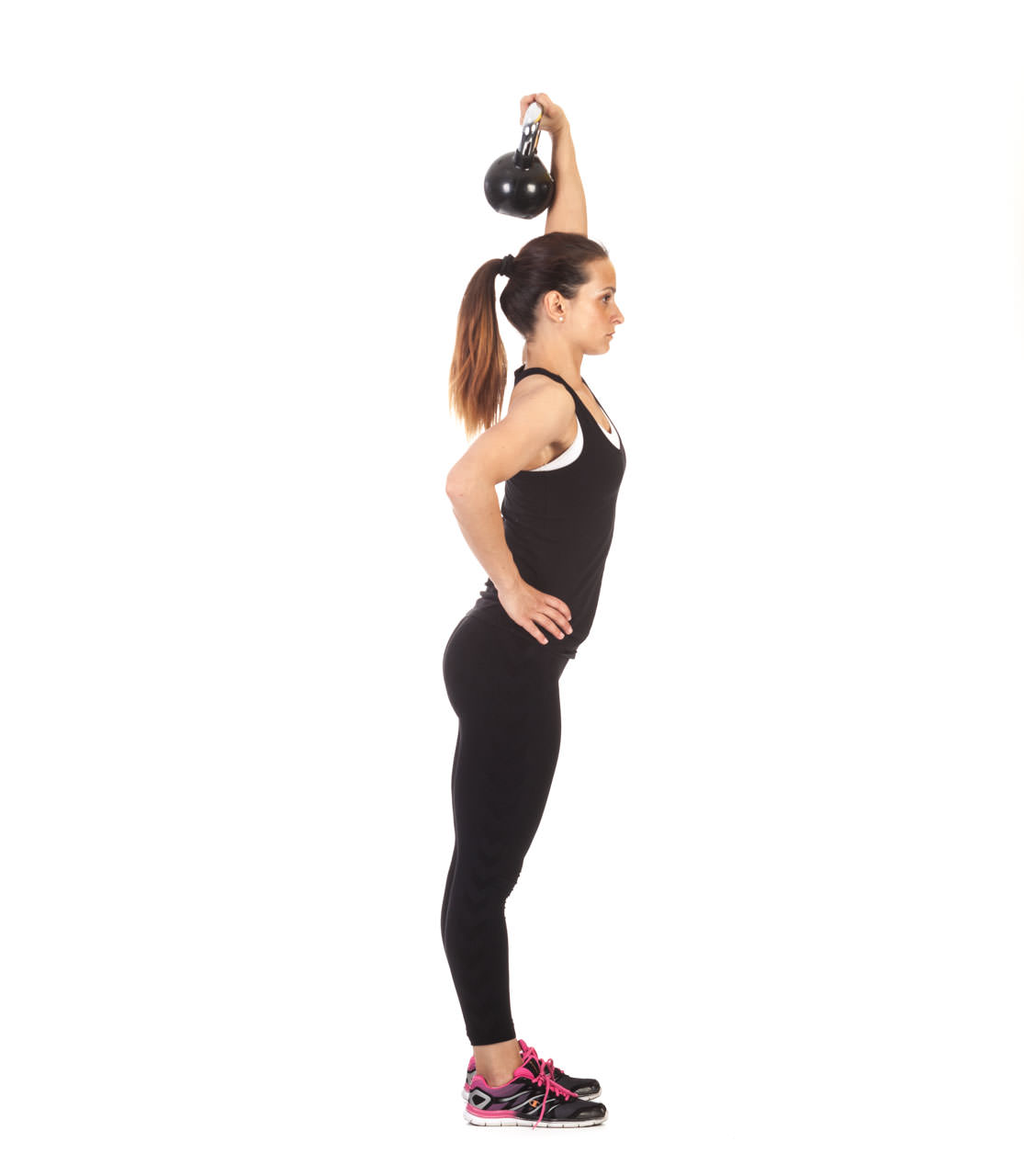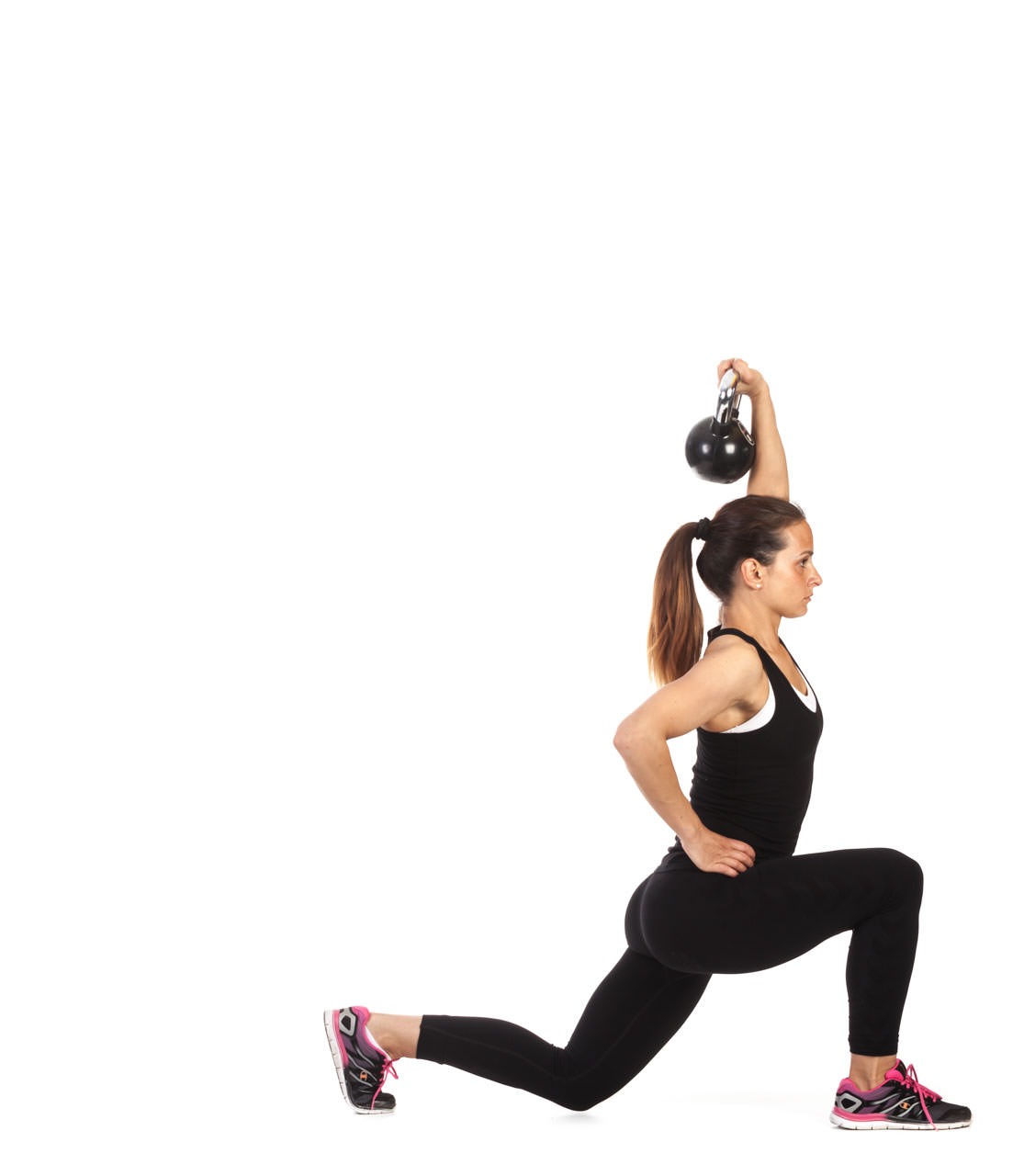 One-Arm Kettlebell Lunge
1
Grab the kettlebell with your left hand. Stand with the kettlebell just outside your shoulder. Rotate your wrist so that the palm faces inward. Press the kettlebell up and out until it is locked out over your head. Your left arm is now fully extended.
2
Lift right foot off the floor, bending the knee and step into a lunge. Lower yourself until your left knee touches the floor.
3
Bring the right leg back to the starting position. Repeat the exercise according to the training plan then switch legs and holding arm.