Primary muscles
Abs
Equipment
Swiss Ball
Exercise description
Female exercise for the gym.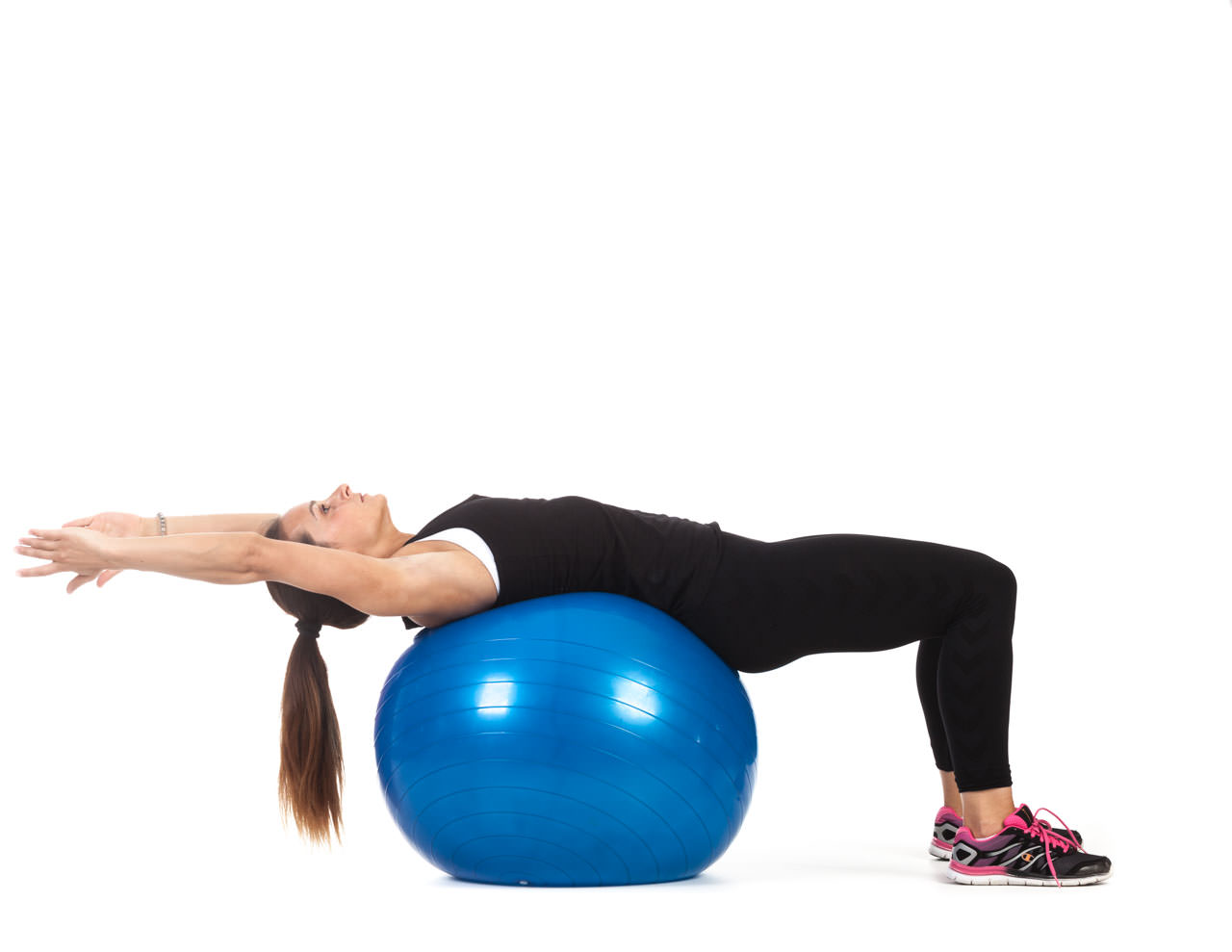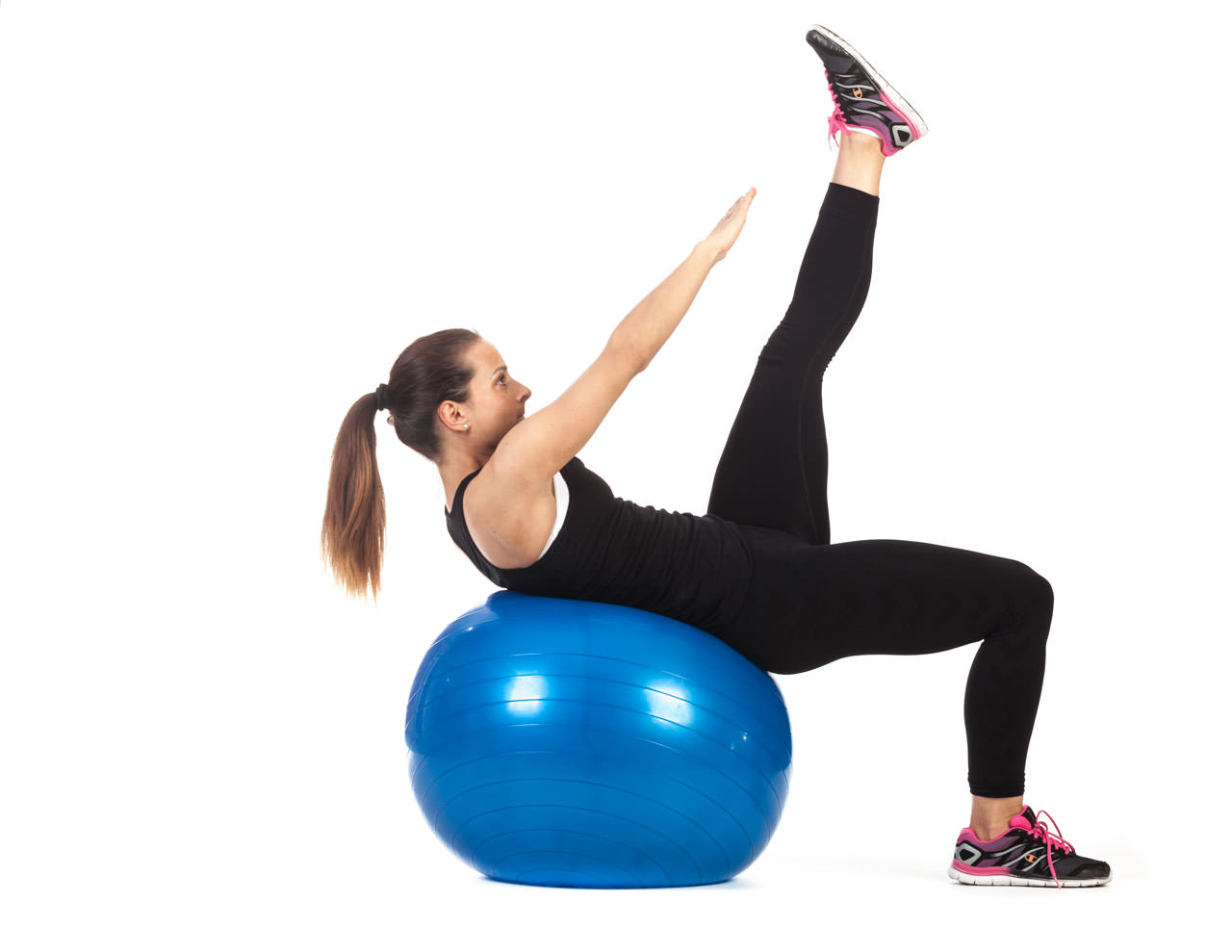 Swiss Ball V-Sit Up
1
Lie face up on a Swiss ball, with your navel at the center of the ball. Extend your arms over your head.
2
Raising your arms up curl your torso. Raise your left leg to touch your toes.
3
Go back to the starting position. Repeat the exercise according to the training plan then switch legs.