Primary muscles
Shoulder
Upper Leg
Glutes
Secondary muscles
Triceps
Equipment
Kettlebell
Exercise description
Female exercise for the gym.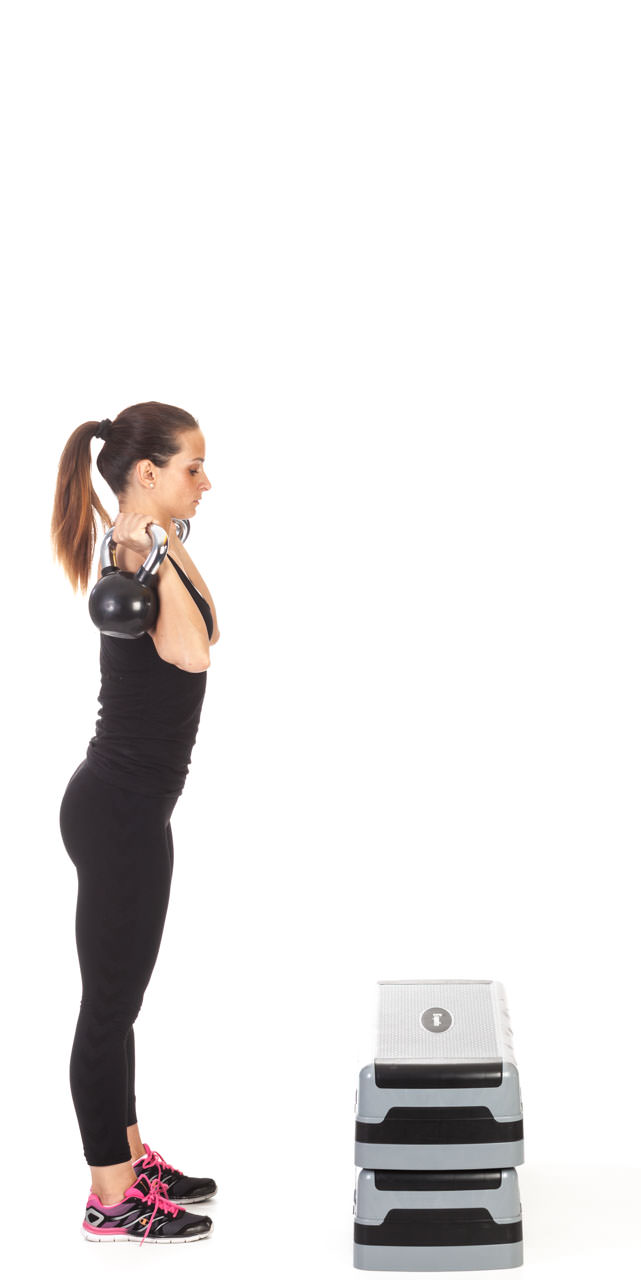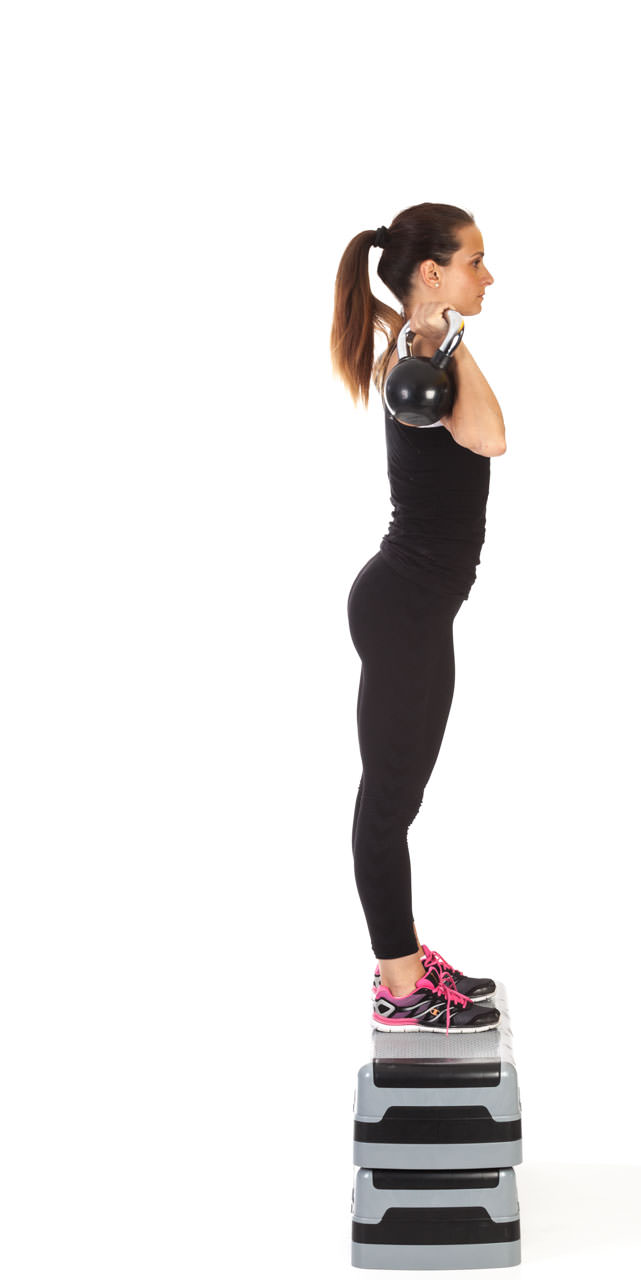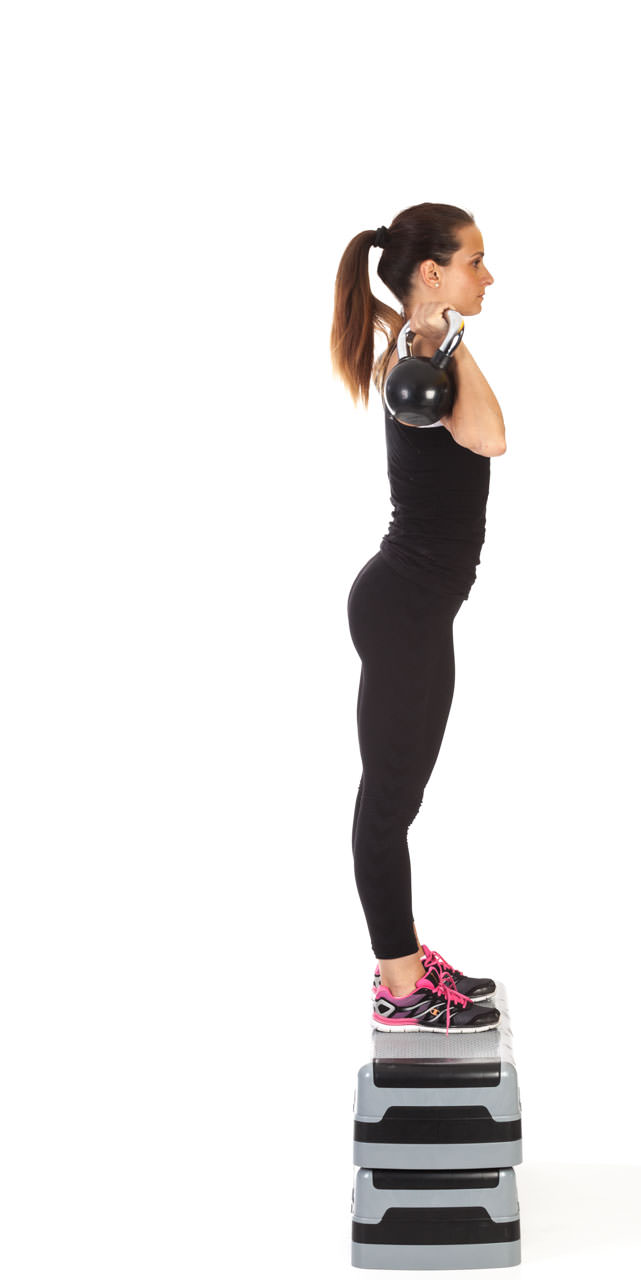 Step-Up Two-Arm Kettlebell Press
1
Clean two kettlebells to your shoulders. Stand in front of the step up box. Clean the kettlebells to your shoulders by extending through the legs and hips as you swing the kettlebells towards your shoulders. Rotate your wrists as you do so, so that the palms face forward.
2
Step onto the box with your right leg.
3
Push yourself up and stand straight on the box.
4
Press the kettlebells up and lock them over your head. Repeat the exercise but this time step onto the box with your left leg. Repeat the exercise according to the training plan alternating stepping leg.