Primary muscles
Shoulder
Secondary muscles
Triceps
Equipment
Kettlebell
Exercise description
Female exercise for the gym.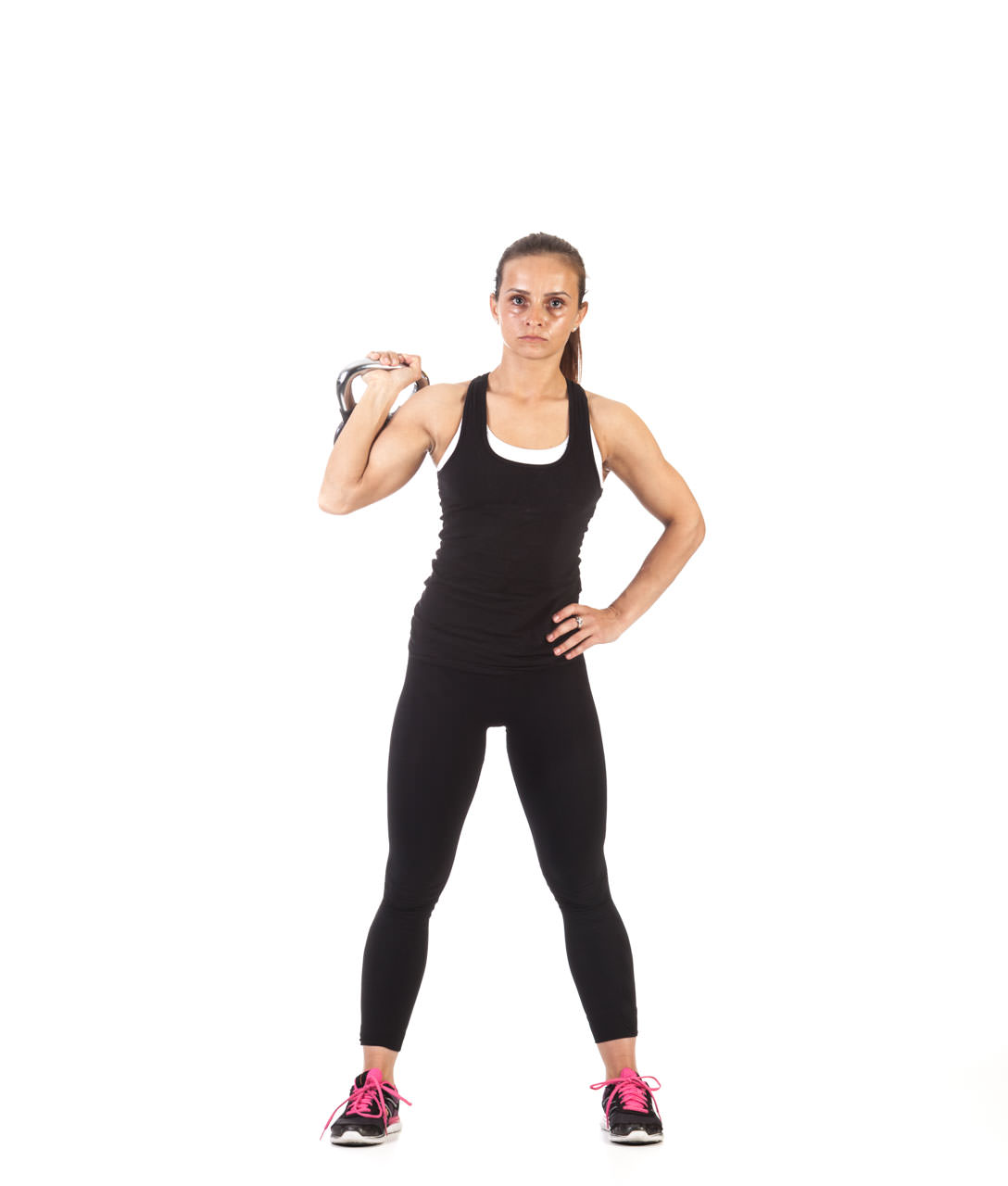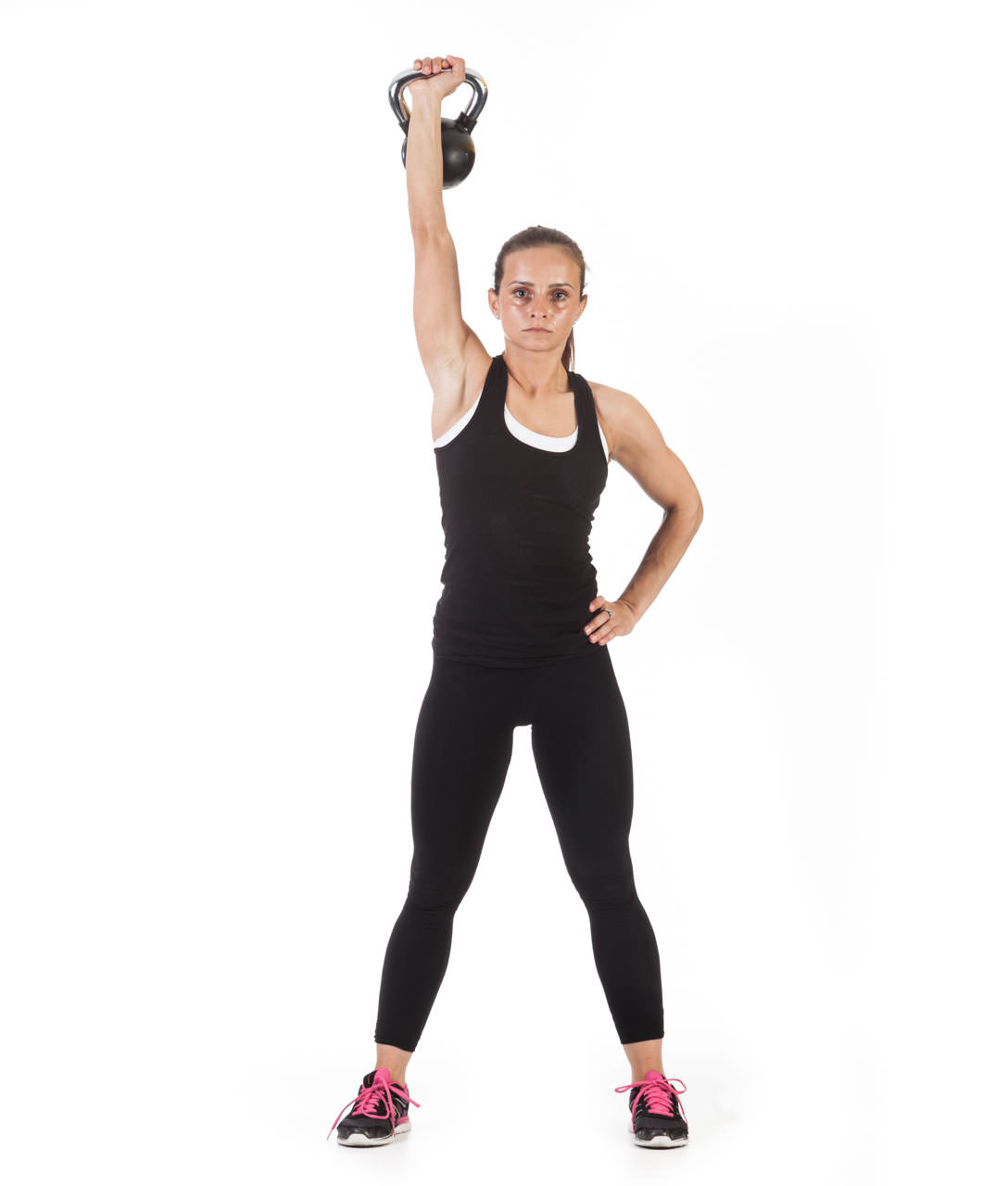 One-Arm Kettlebell Shoulder Press
1
Stand with the kettlebell just outside your shoulder. Rotate your wrist so that the palm faces inward. Put the other hand on your waist.
2
Press the kettlebell up and out until it is locked out over your head. Your arm is now fully extended.
3
Lower the kettlebell back to your shoulder in a controlled manner. Repeat the exercise according to the training plan then switch arms.