Primary muscles
Abs
Secondary muscles
Glutes
Equipment
Kettlebell
Exercise description
Female exercise for the gym.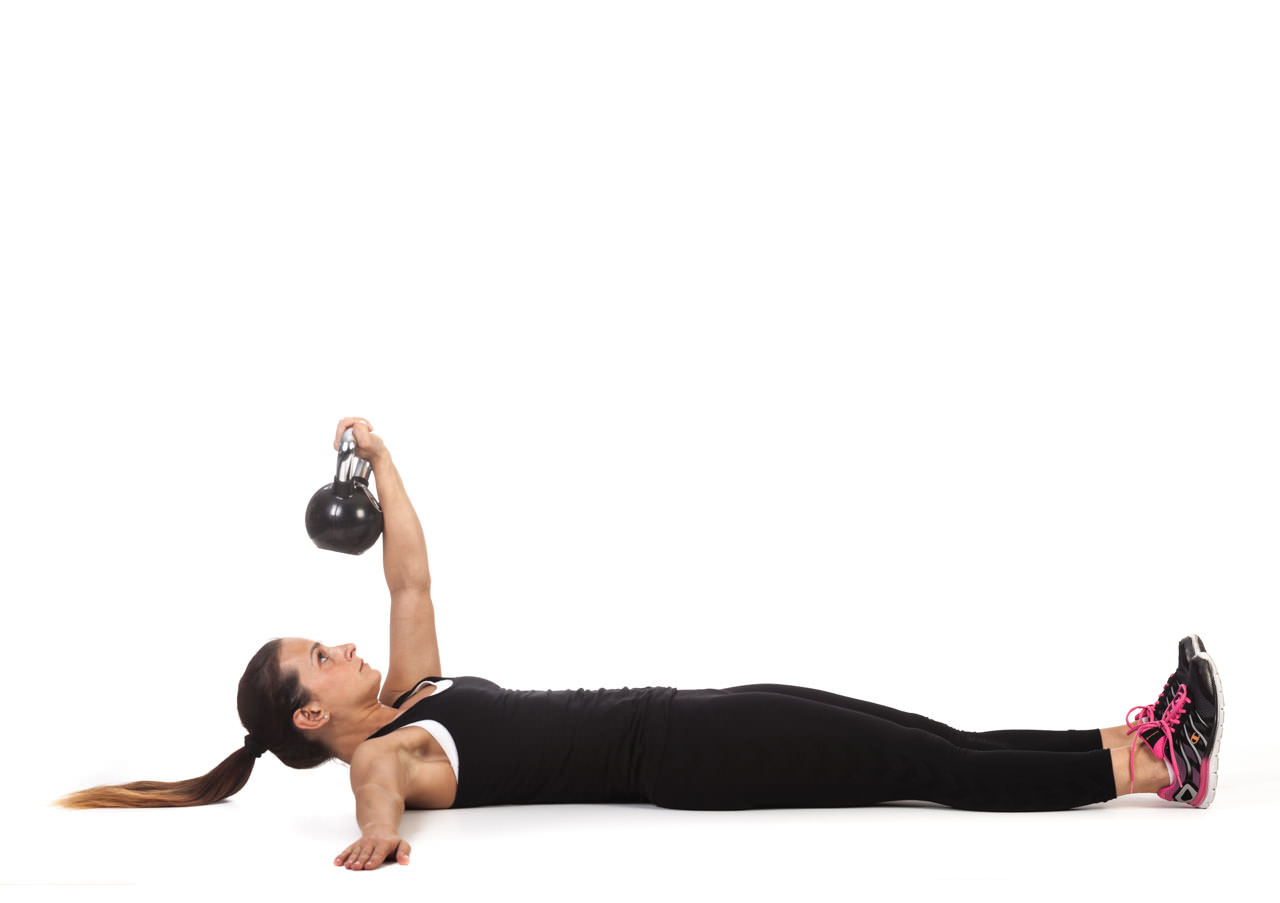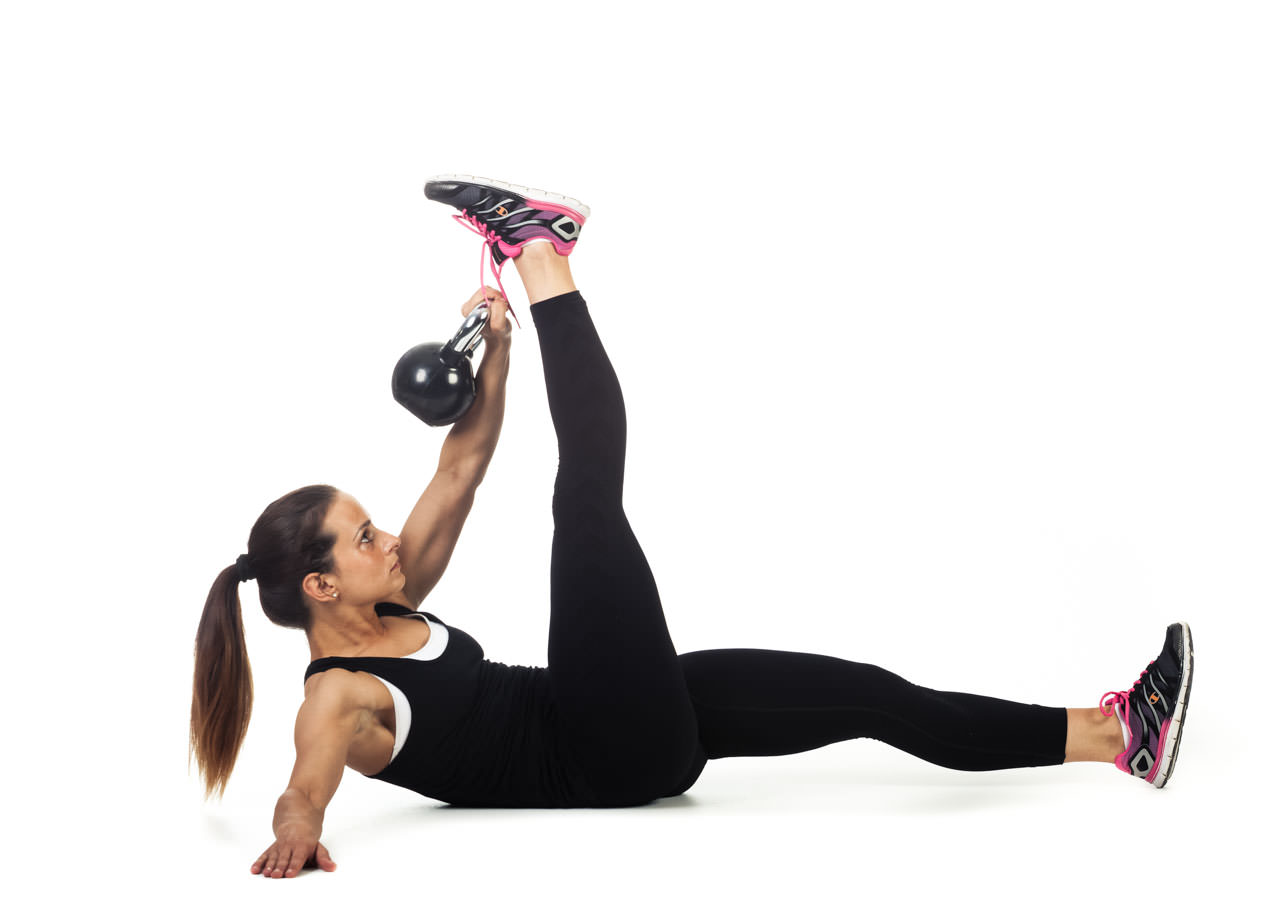 Kettlebell Toe Taps
1
Lie on your back, extend your legs with feet flat. Hold the kettlebell with your left hand, weight resting on back of wrist. Lift your left arm straight up, and your right arm extend out to side on the floor.
2
Lift your torso and your right leg of the floor. Reach your left hand to touch right ankle.
3
Go back to the starting position. Repeat the exercise according to the training plan then switch sides.