Primary muscles
Lower Leg
Equipment
Dumbbell
Exercise description
Female exercise for the gym.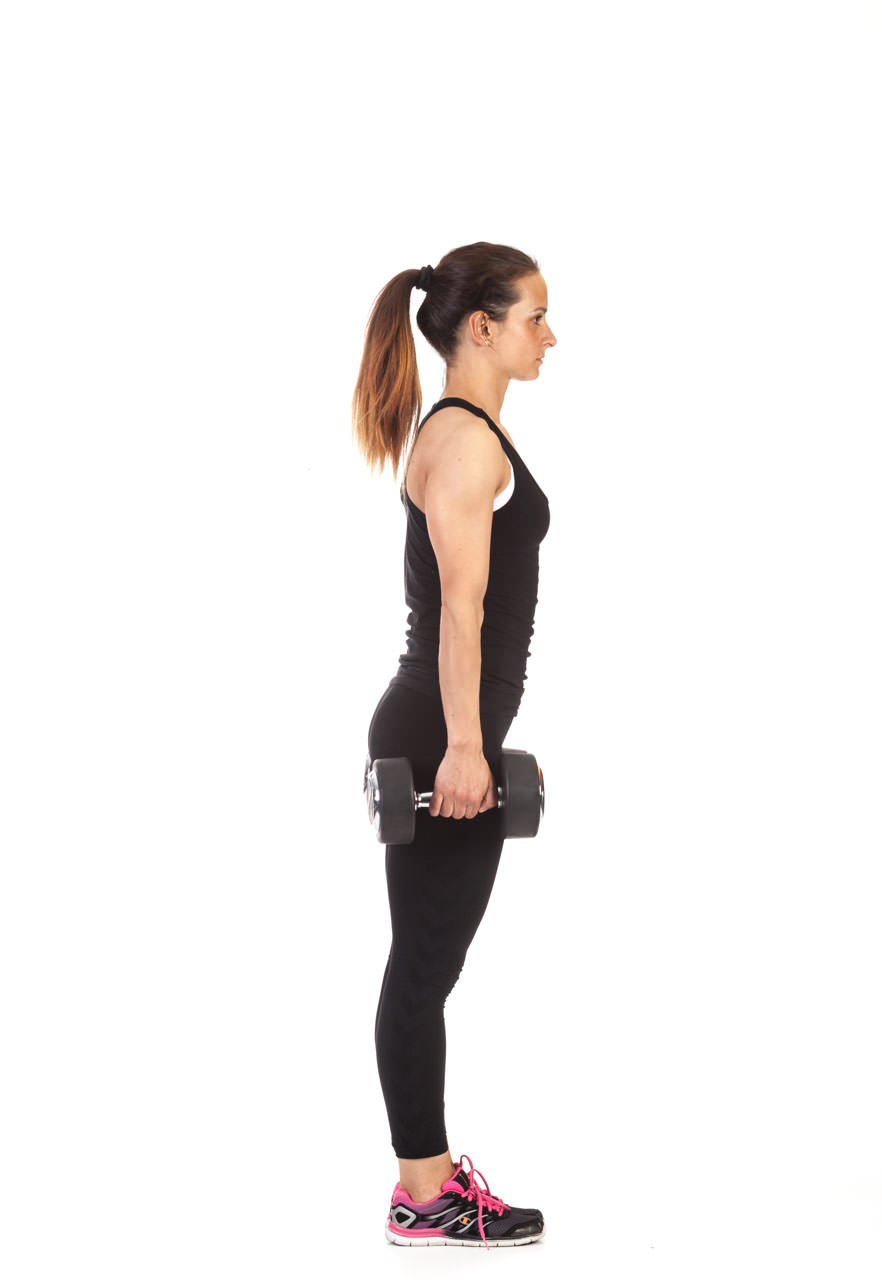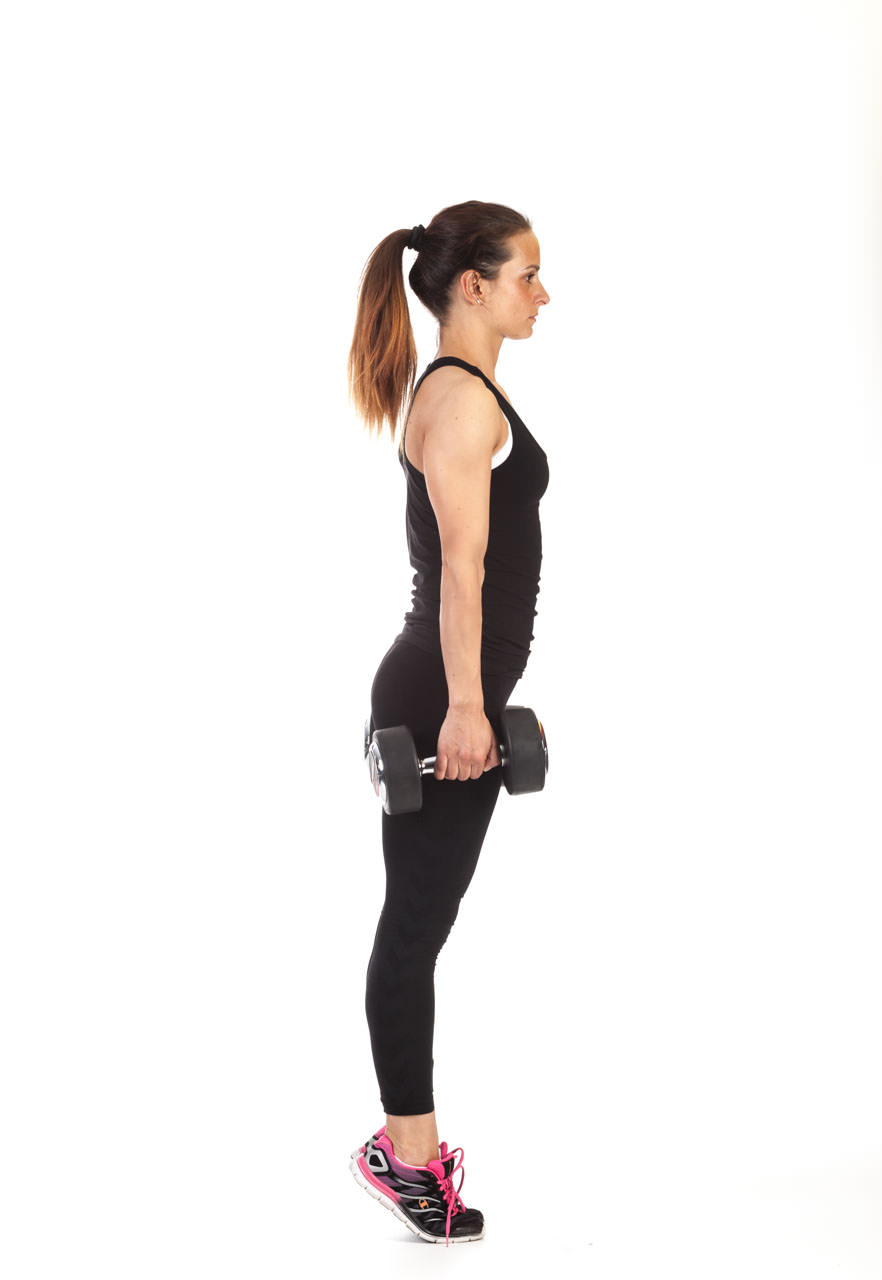 Standing Dumbbell Calf Raise
1
Stand with your torso upright holding two dumbbells in your hands by your sides.
2
With the toes pointing straight (to hit all parts equally), raise the heels off the floor. Hold the top contraction for a second.
3
Go back to the starting position by slowly lowering the heels. Repeat the exercise according to the training plan.