Primary muscles
Lower Leg
Equipment
Plate
Exercise description
Female exercise for the gym.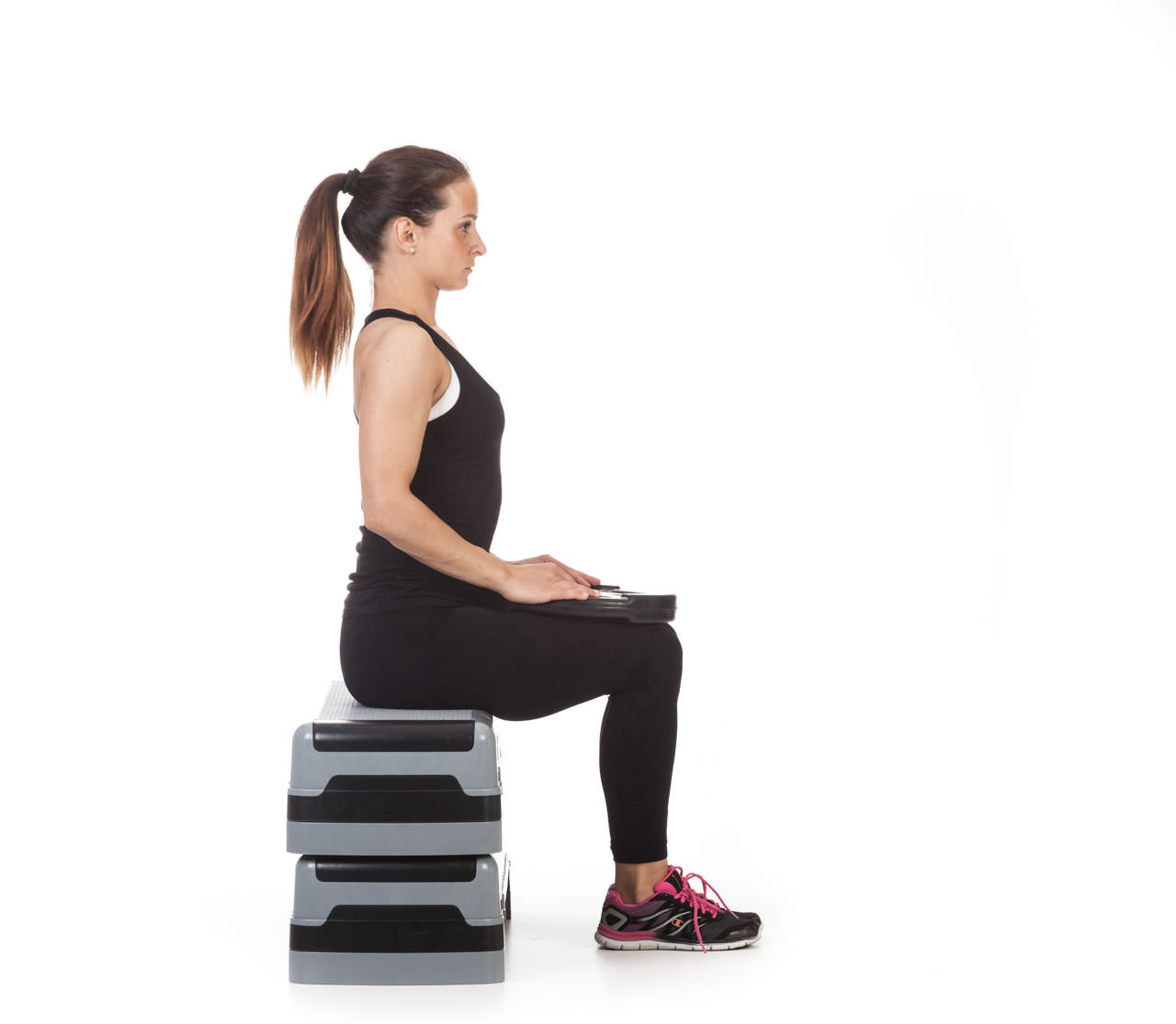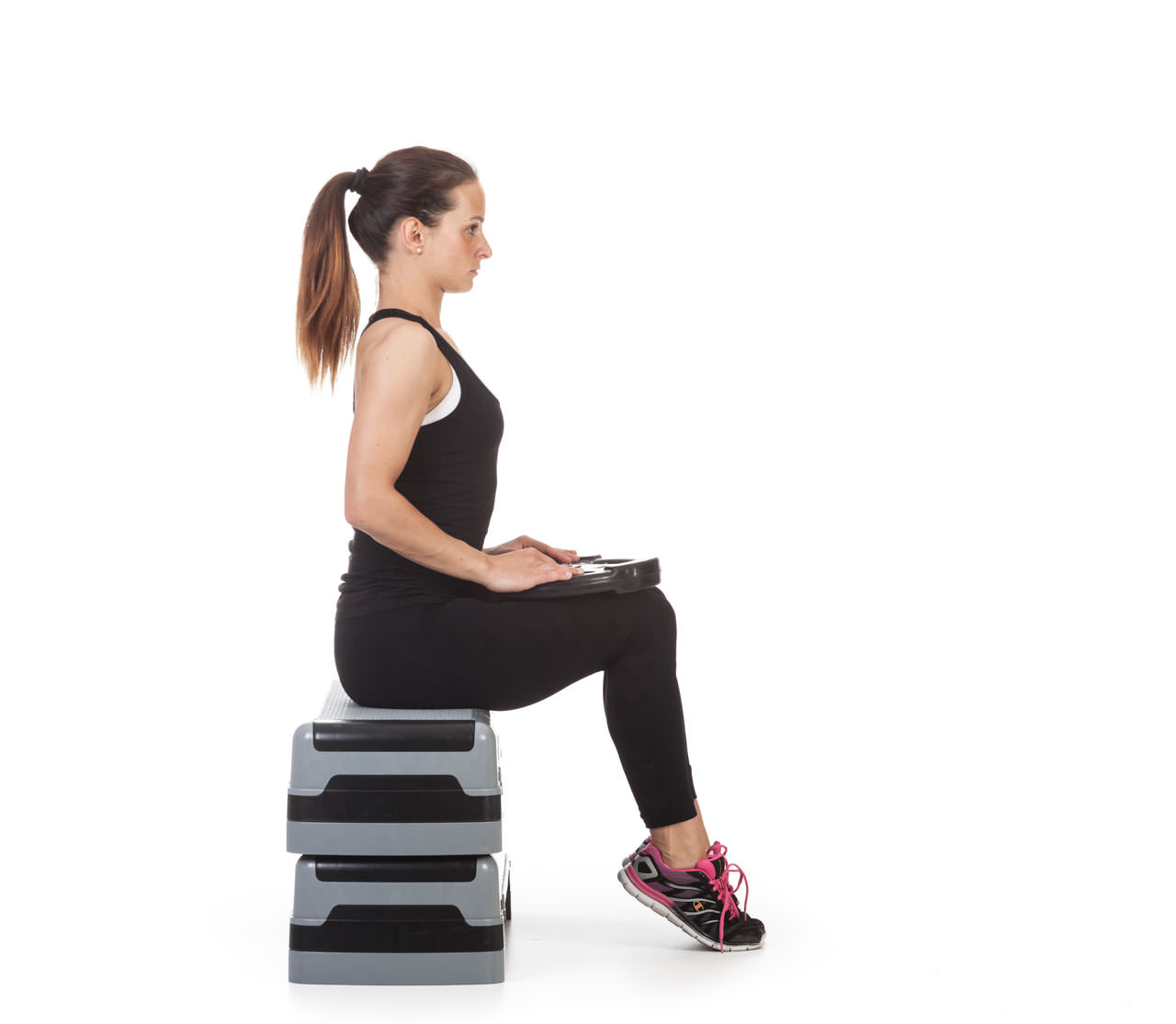 Seated Plate Calf Raise
1
Grab a plate. Sit on the bench (or step up box) and place your feet with your toes pointing straight. Place the plate above your knees and hold it there.
2
Raise up on your toes as high as possible as you squeeze the calves. Hold the top contraction for a second.
3
Slowly go back to the starting position. Repeat the exercise according to the training plan.