Primary muscles
Back
Upper Leg
Secondary muscles
Abs
Glutes
Equipment
Kettlebell
Exercise description
Female exercise for the gym.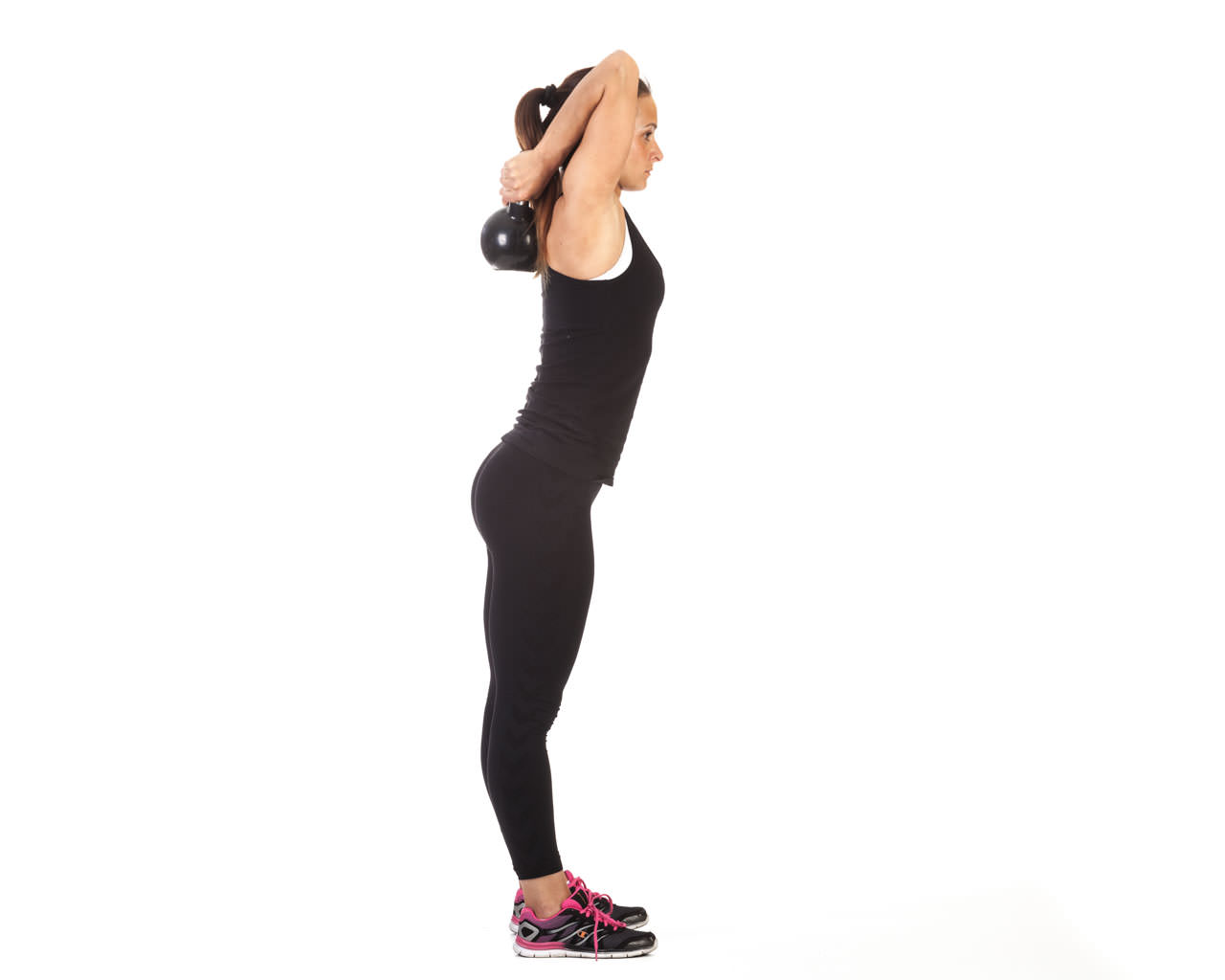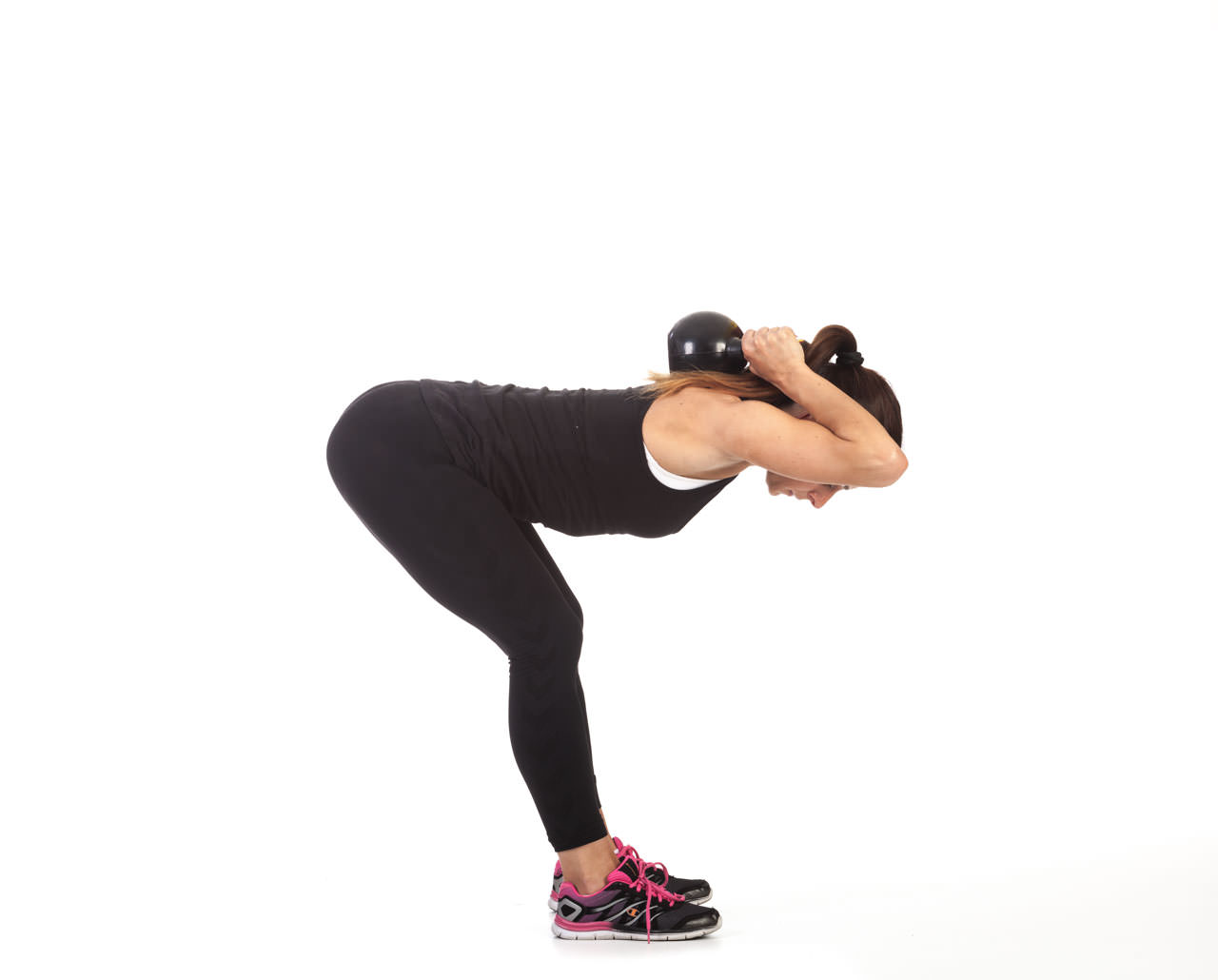 Kettlebell Good Morning
1
Begin with a kettlebell behind your neck holding it with both hands. Keep your back tight, shoulder blades squeezed, and your knees slightly bent.
2
Begin by bending at the hips, moving them back as you bend over to be almost parallel with the floor. Keep your back arched and your spine in a proper alignment.
3
Reverse the motion by extending through the hips with your glutes and hamstrings. Continue until you have returned to the starting position. Repeat the exercise according to the training plan.