Primary muscles
Triceps
Secondary muscles
Chest
Shoulder
Equipment
Kettlebell
Exercise description
Female exercise for the gym.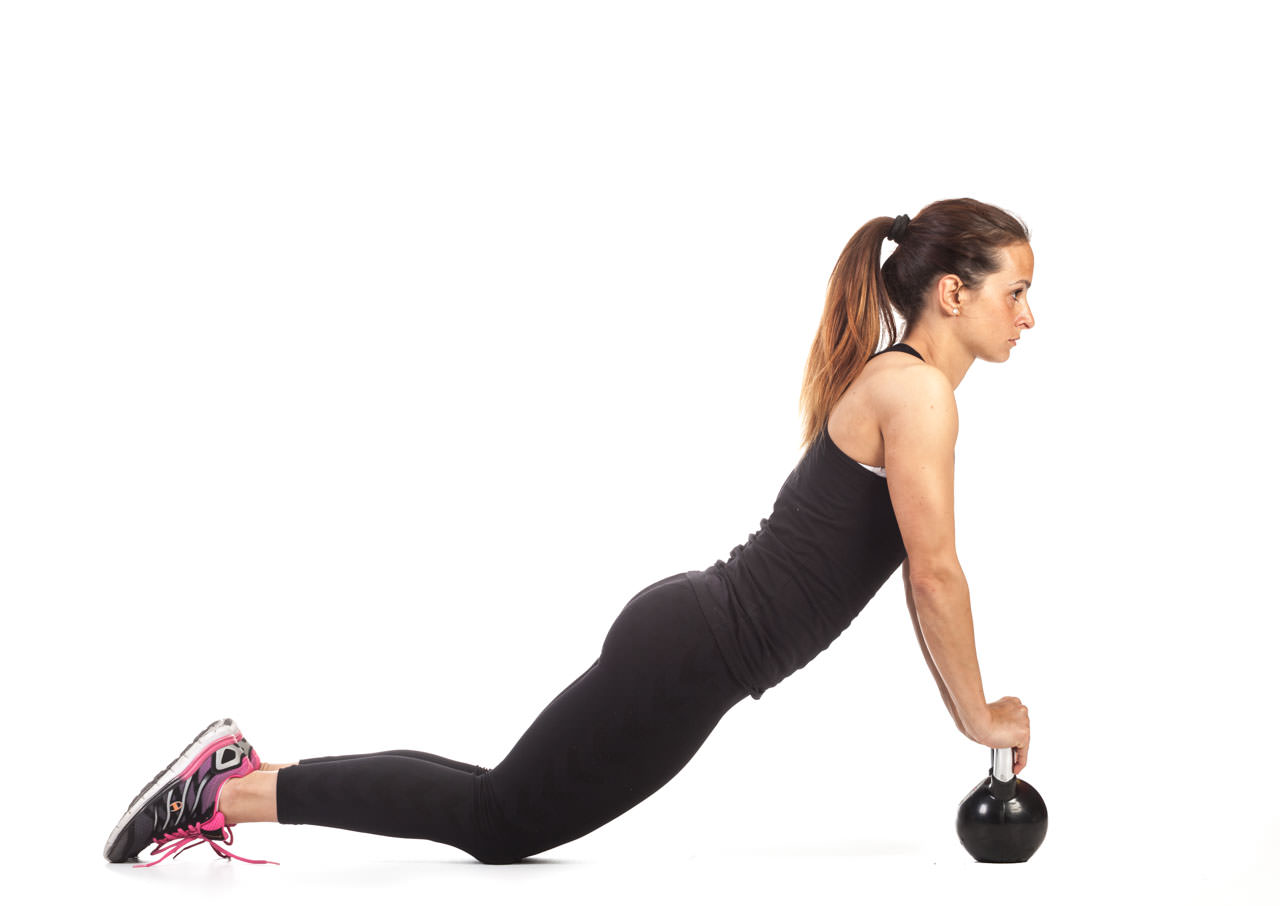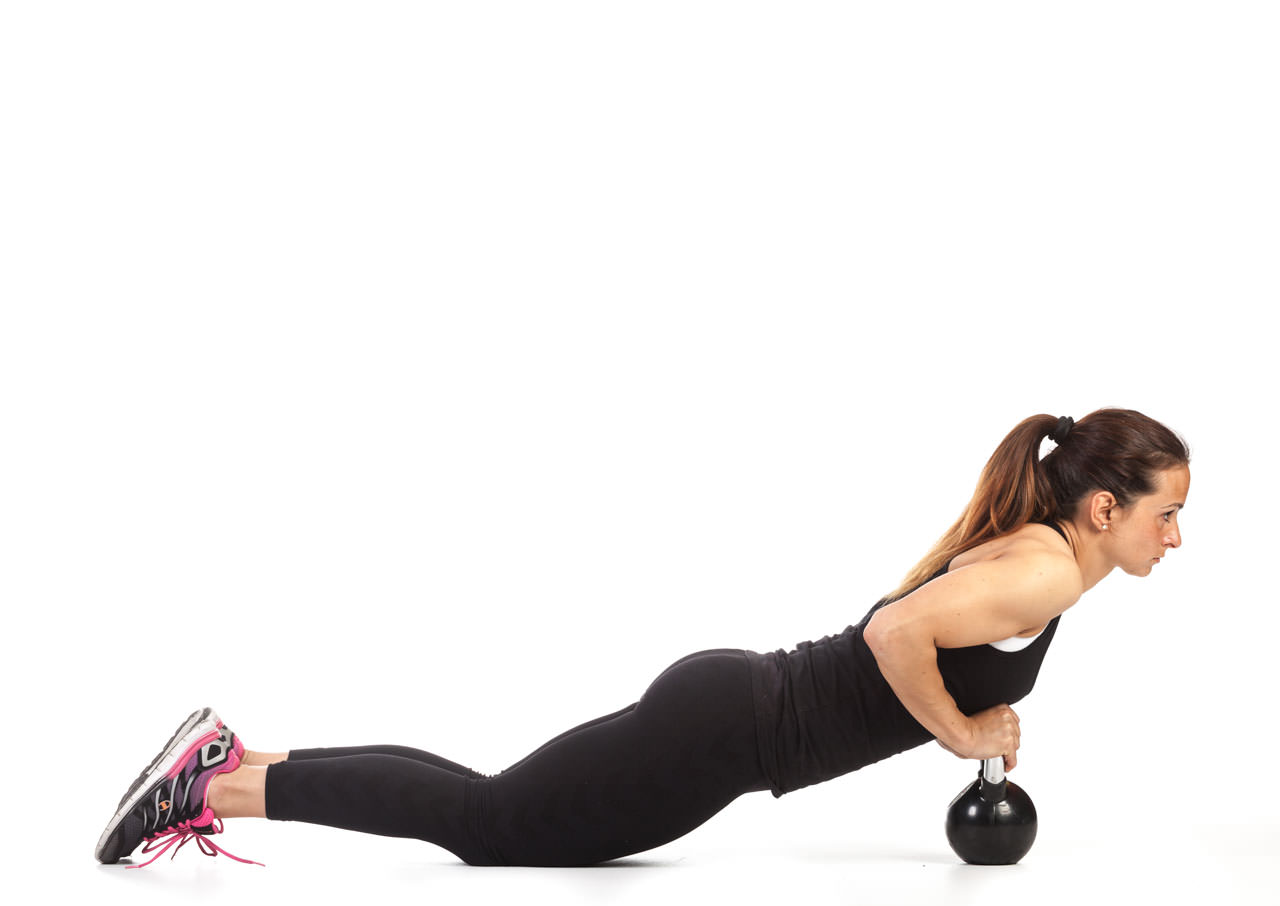 Girly Kettlebell Push-Ups
1
Lie on the floor face down and place your hands closer than shoulder holding for a kettlebell handle. Make sure that you are holding your torso up at arms' length and your knees on the floor.
2
Lower your torso until your chest almost touches the kettlebell handle.
3
Using your triceps press your upper body back up to the starting position and squeeze your chest. After a second pause at the contracted position, repeat the exercise according to the training plan.