Workouts with this exercise
Primary muscles
Shoulder
Traps
Equipment
Dumbbell
Exercise description
Female exercise for the city.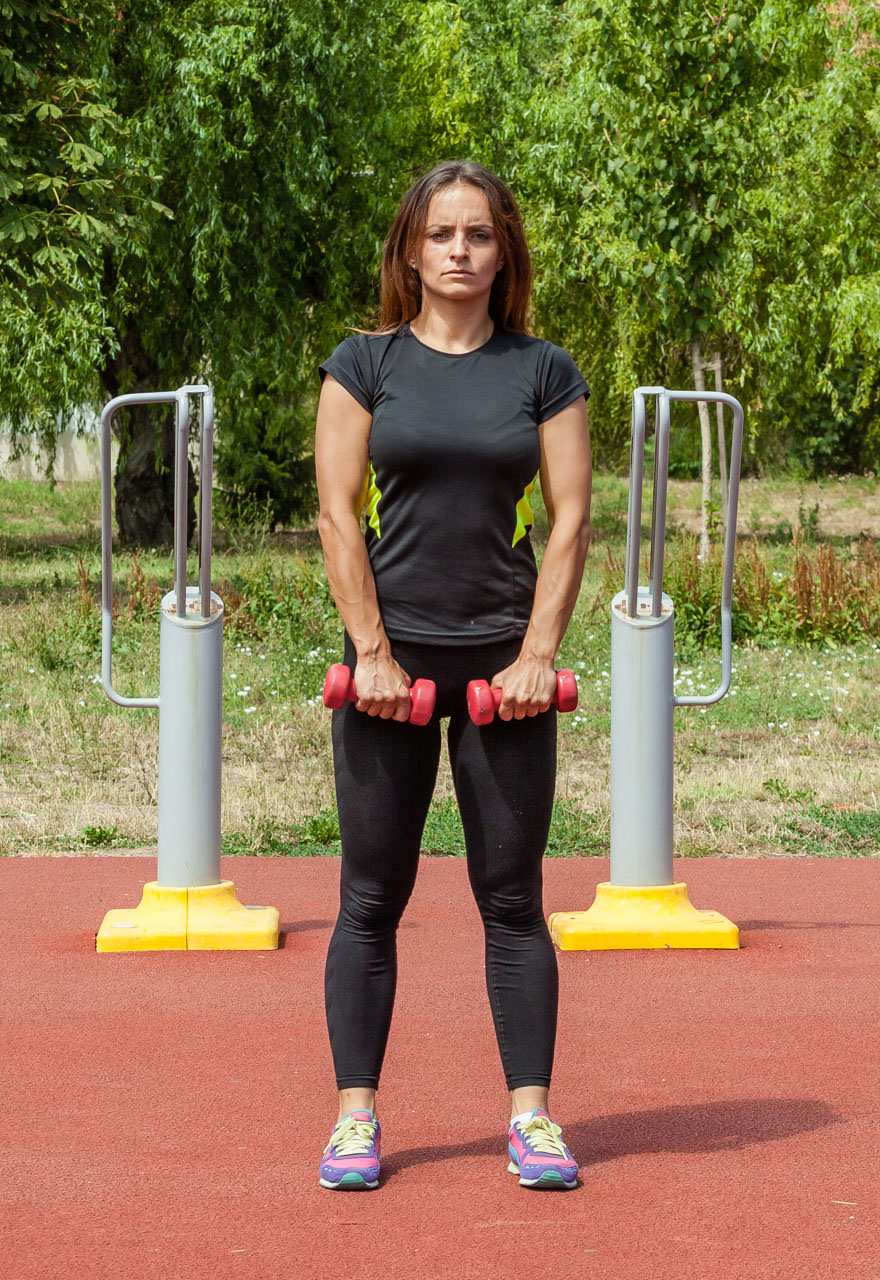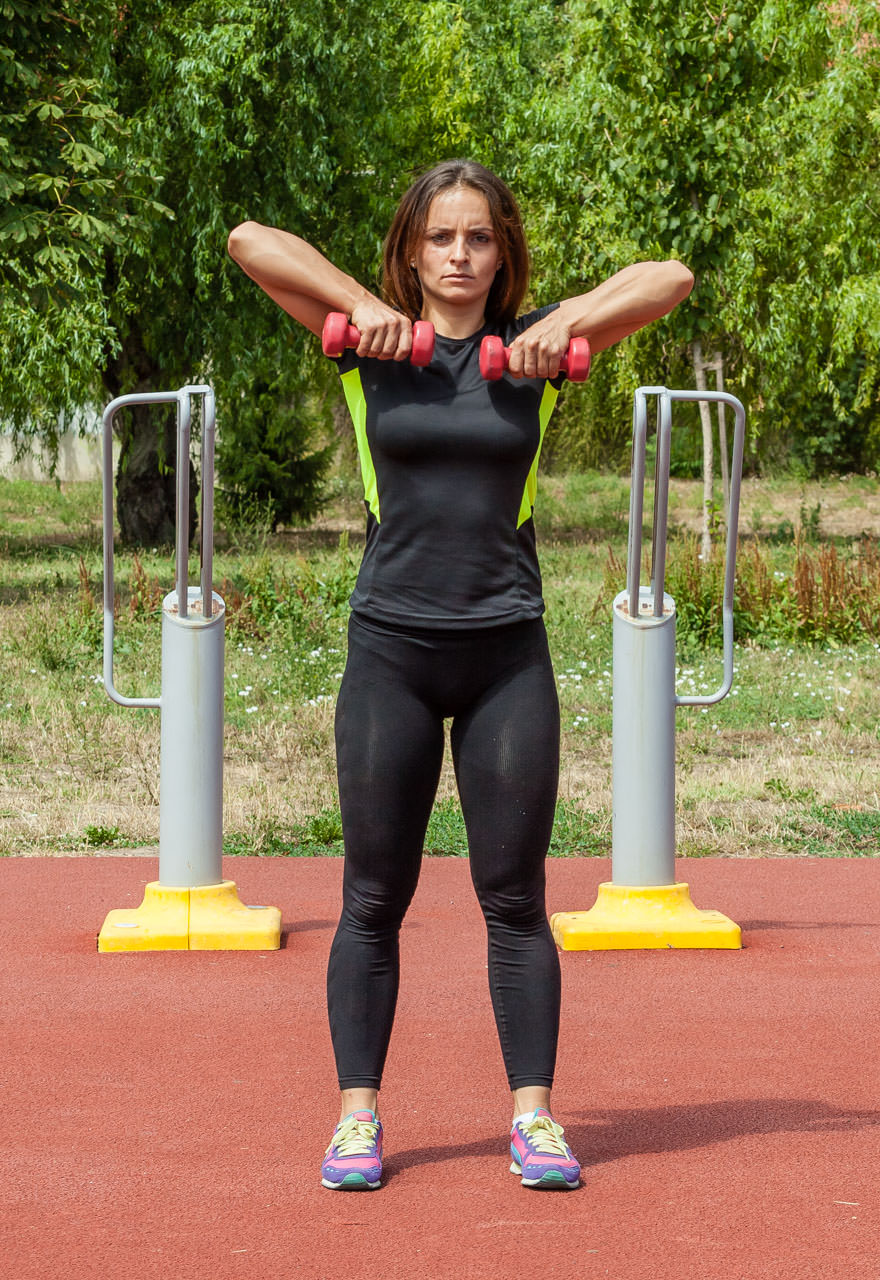 Dumbbell Row
1
Hold a pair of dumbbells in front of your thighs with palms facing in. Stand straight up. Move your legs so that they are wider than shoulder width apart with your knees slightly bent.
2
Row the dumbbells upward until they are just under your chin. Keep your elbows out to the side.
3
Return your arms to the starting position and repeat the exercise according to the training plan.