Workouts with this exercise
Primary muscles
Legs
Secondary muscles
Shoulder
Equipment
None
Exercise description
Female exercise for the city.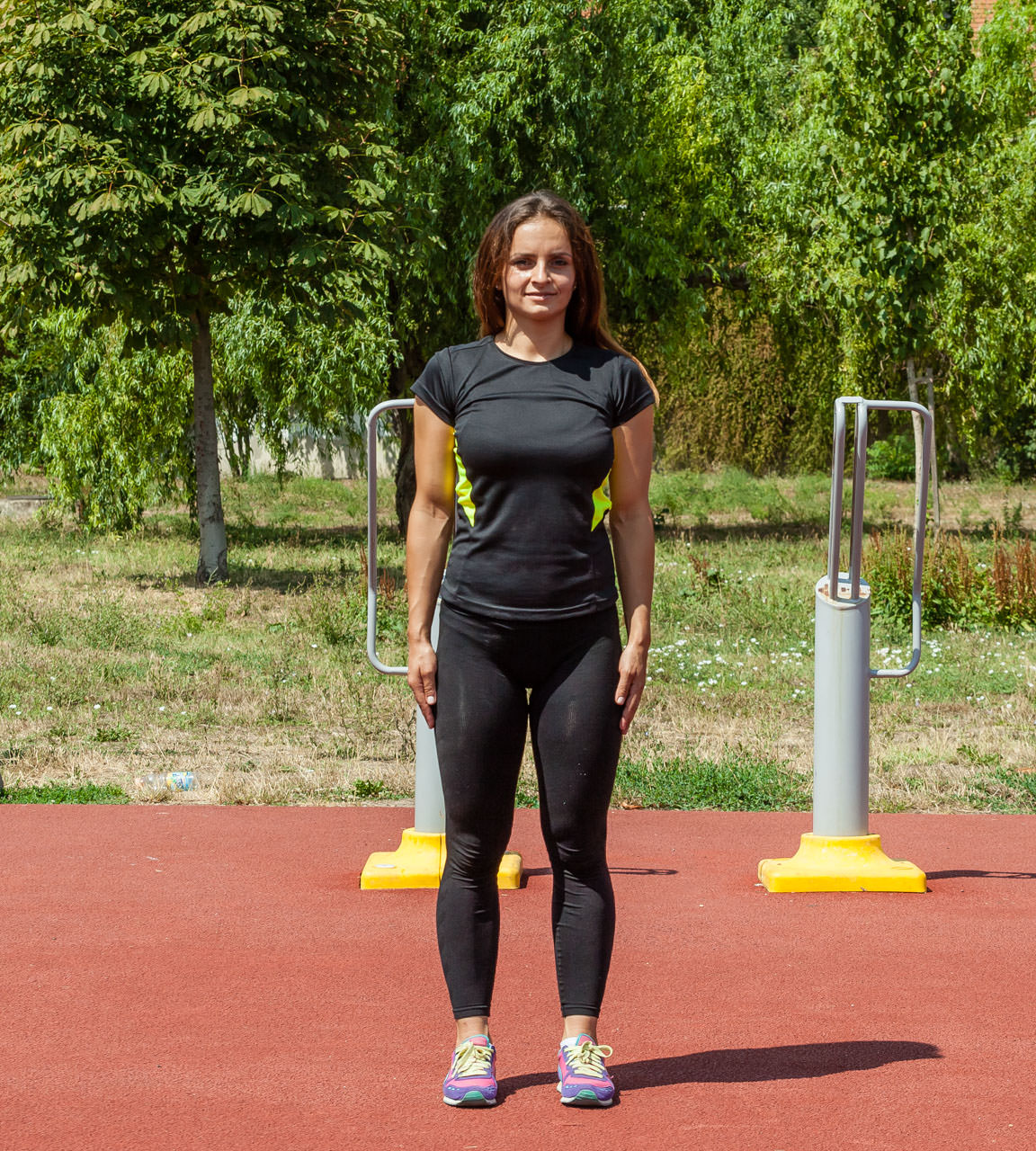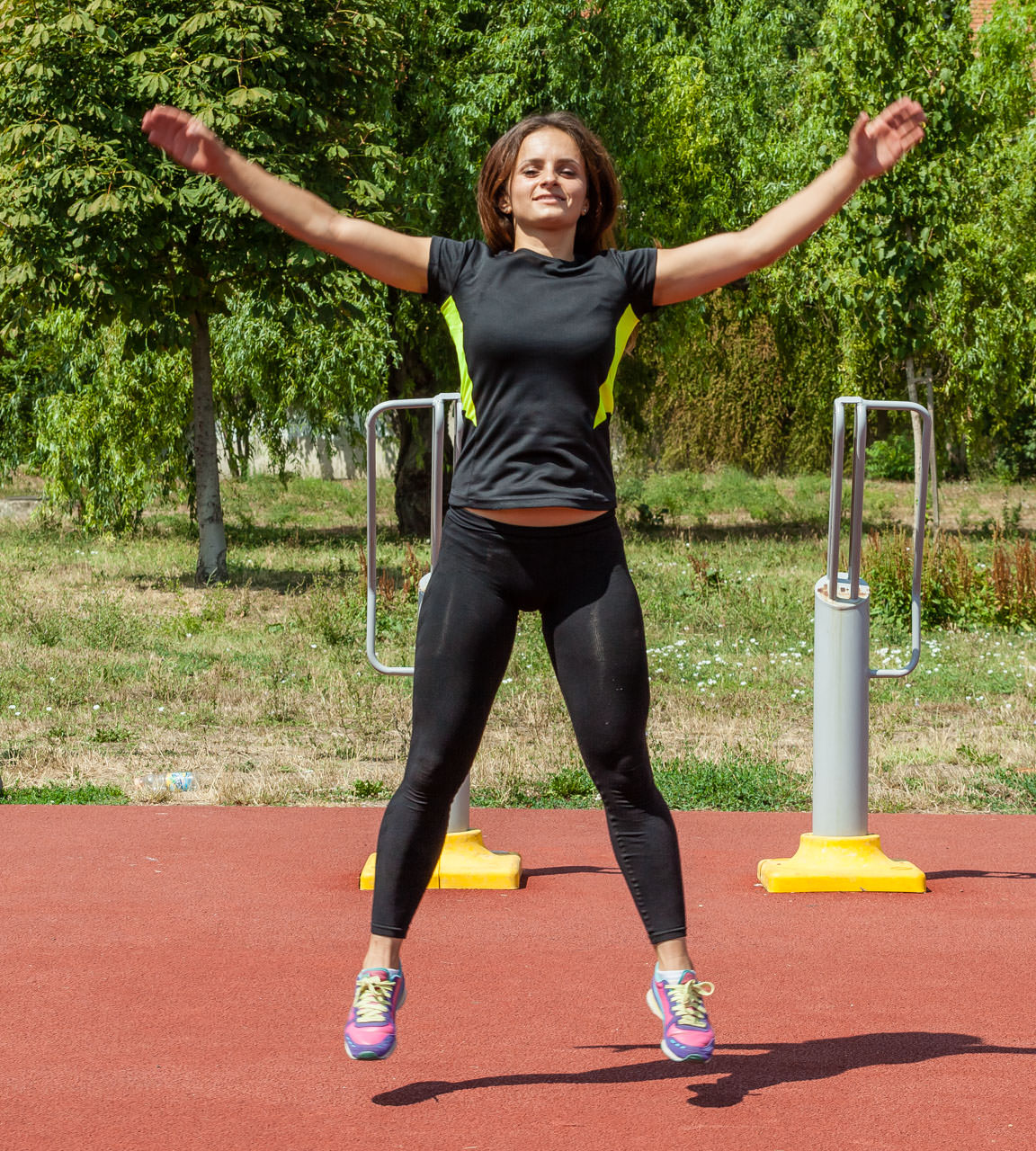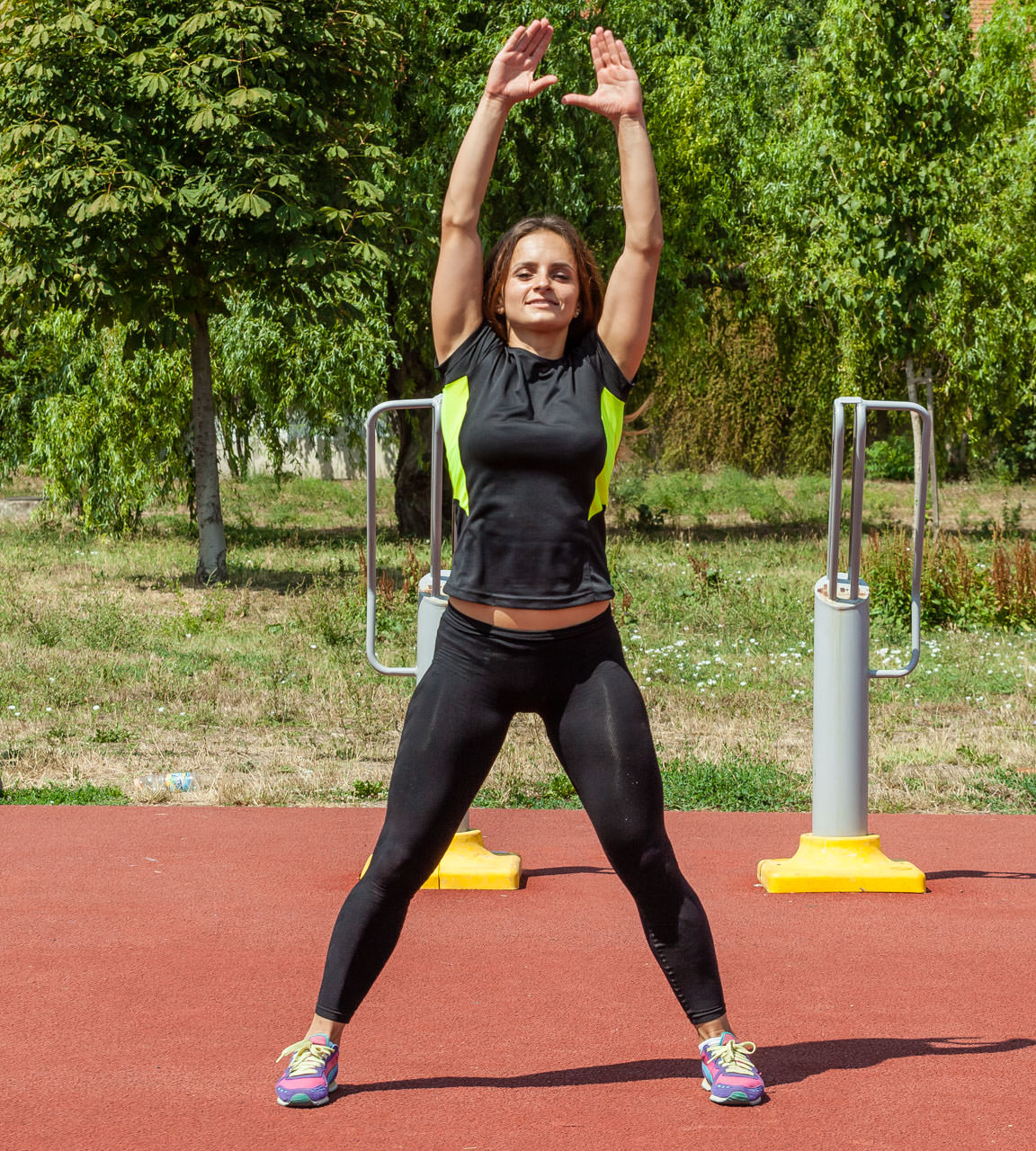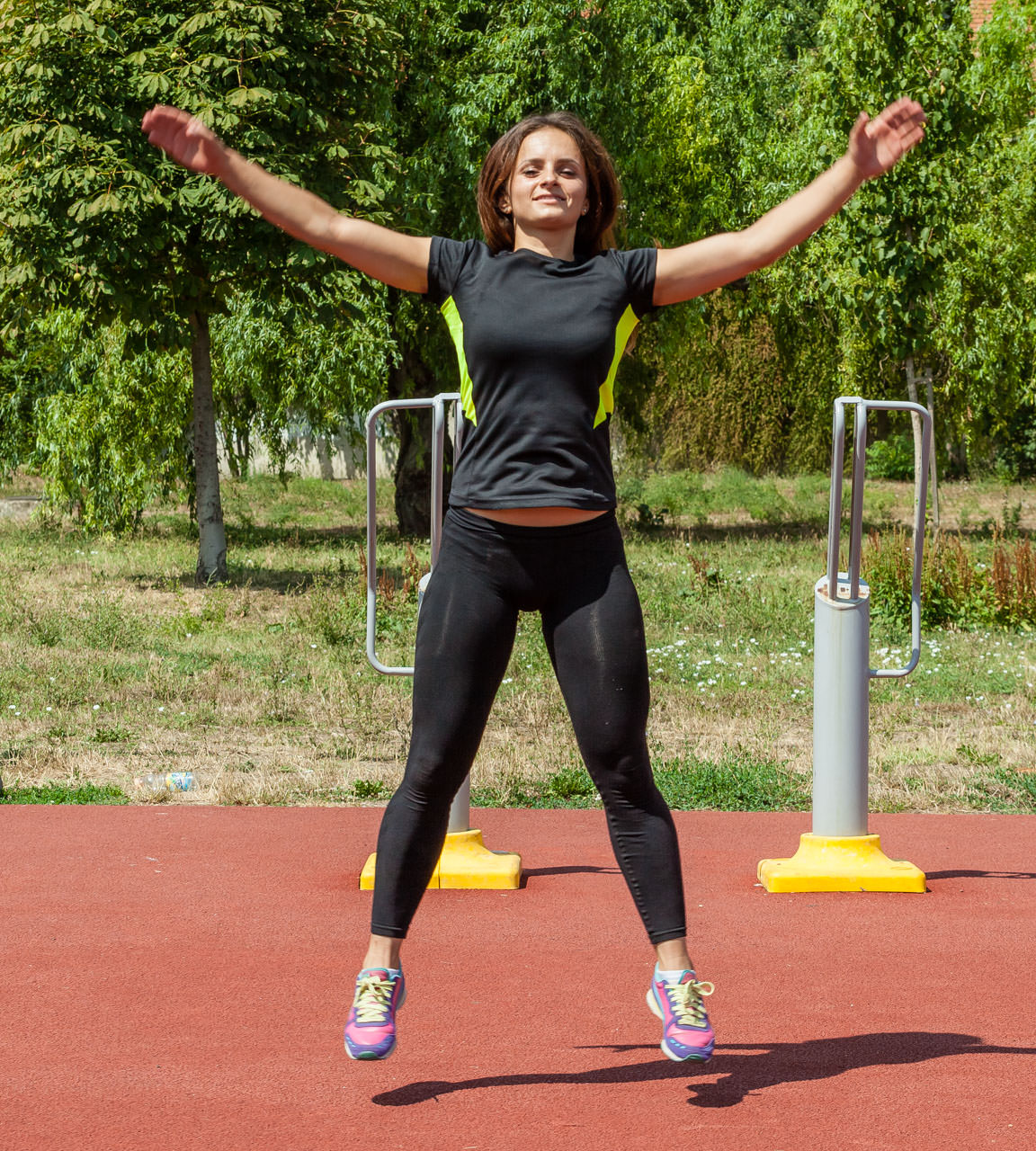 Jumping Jack
1
Stand straight with your feet together. Keep your hands to your sides in a natural position.
2
Jump your feet out to the side and raise your arms above your head.
3
Jump back to the starting position and repeat the exercise according to the training plan.