Workouts with this exercise
Primary muscles
Back
Shoulder
Equipment
Parasols Bar
Exercise description
Female exercise for the beach.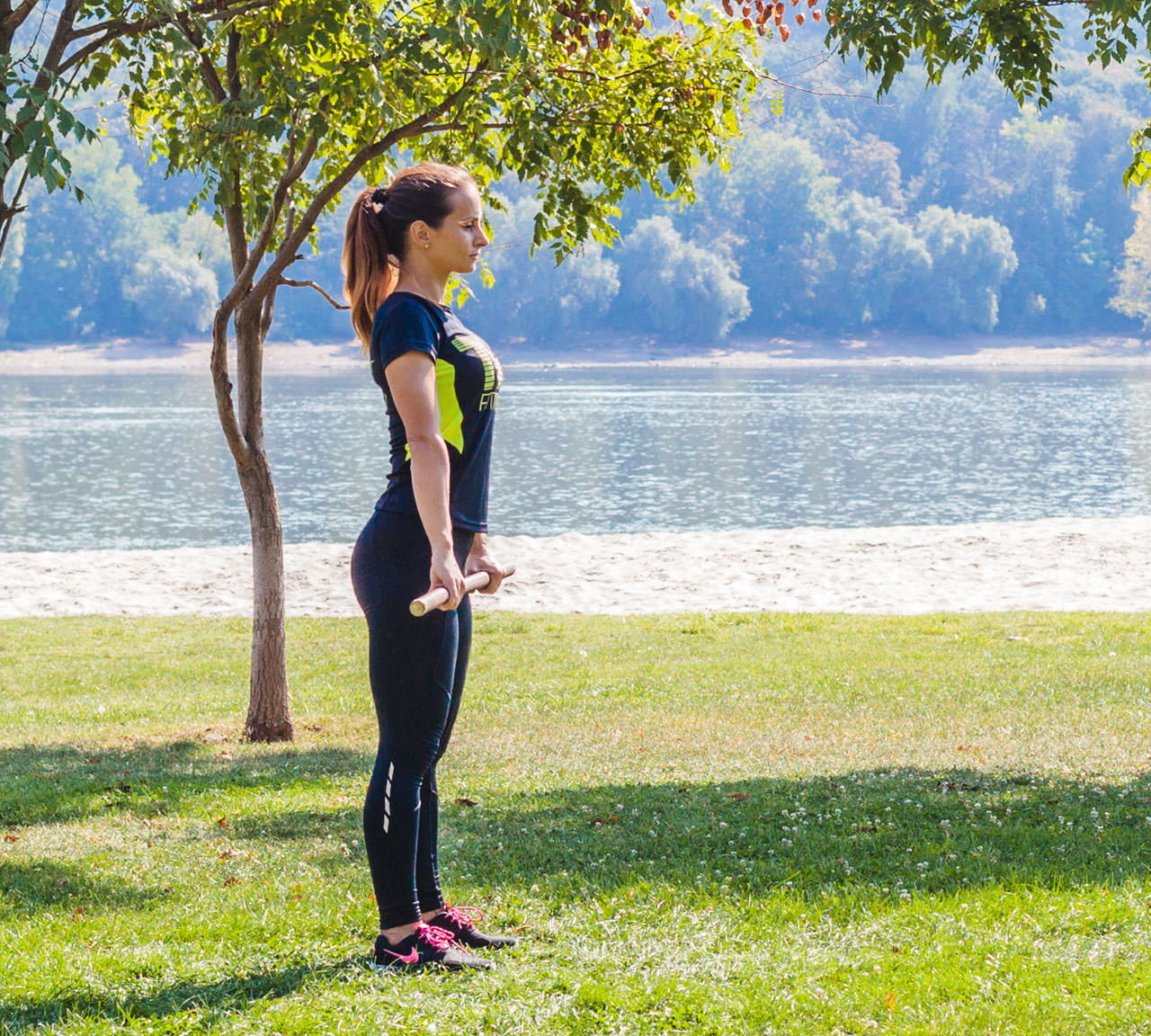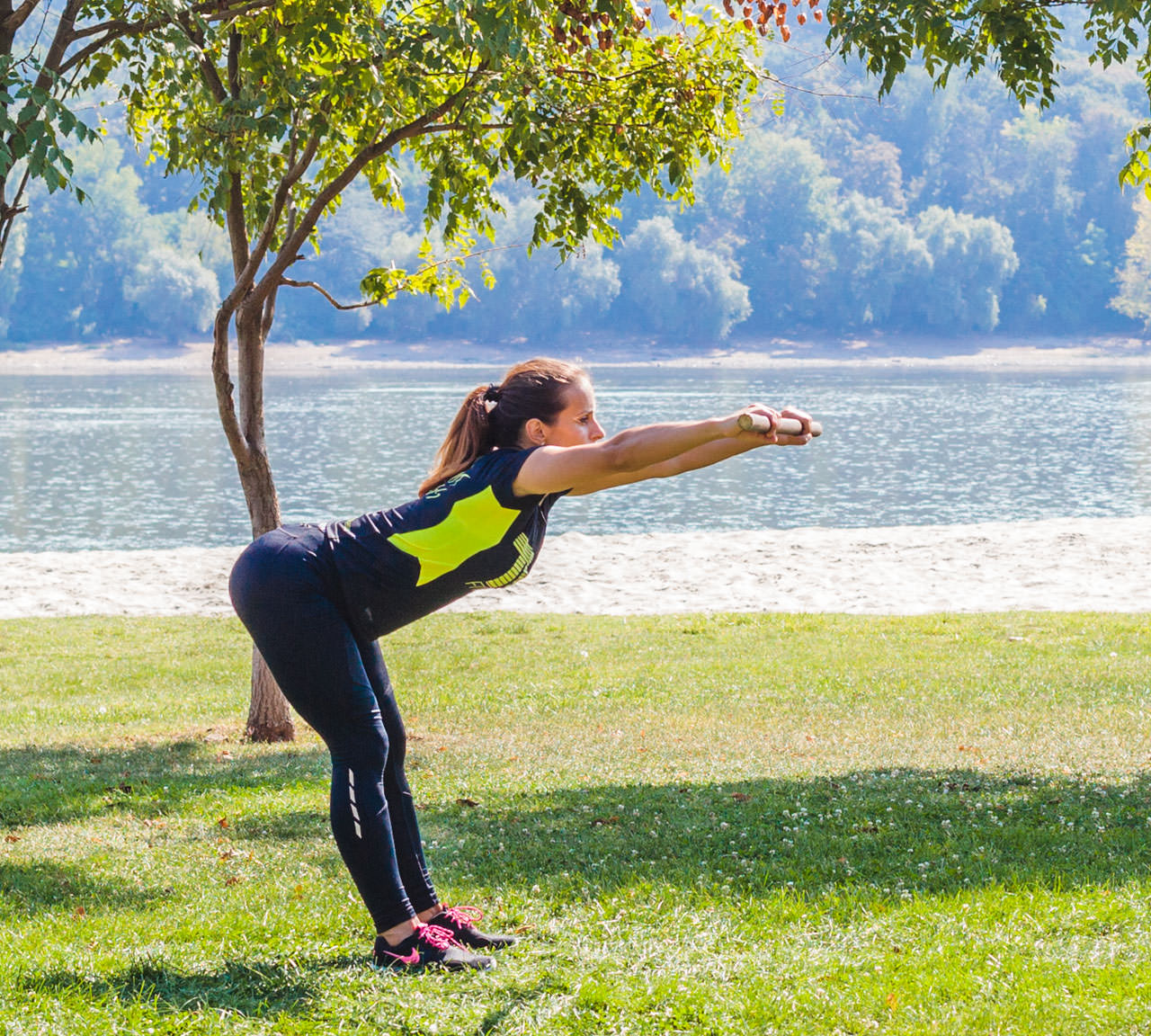 Bent Over Parasols Bar Front Raise
1
Stand straight holding the parasols bar in front of you with your extended arms at arm's length.
2
While you raising the bar to the front, bend over at your hips. Lower your torso until your chest are almost parallel to the ground. Keep your arms and legs extended.
3
Push yourself back up to the starting position and repeat the exercise according to the training plan.