Workouts with this exercise
Primary muscles
Back
Secondary muscles
Glutes
Equipment
Parasols Bar
Exercise description
Female exercise for the beach.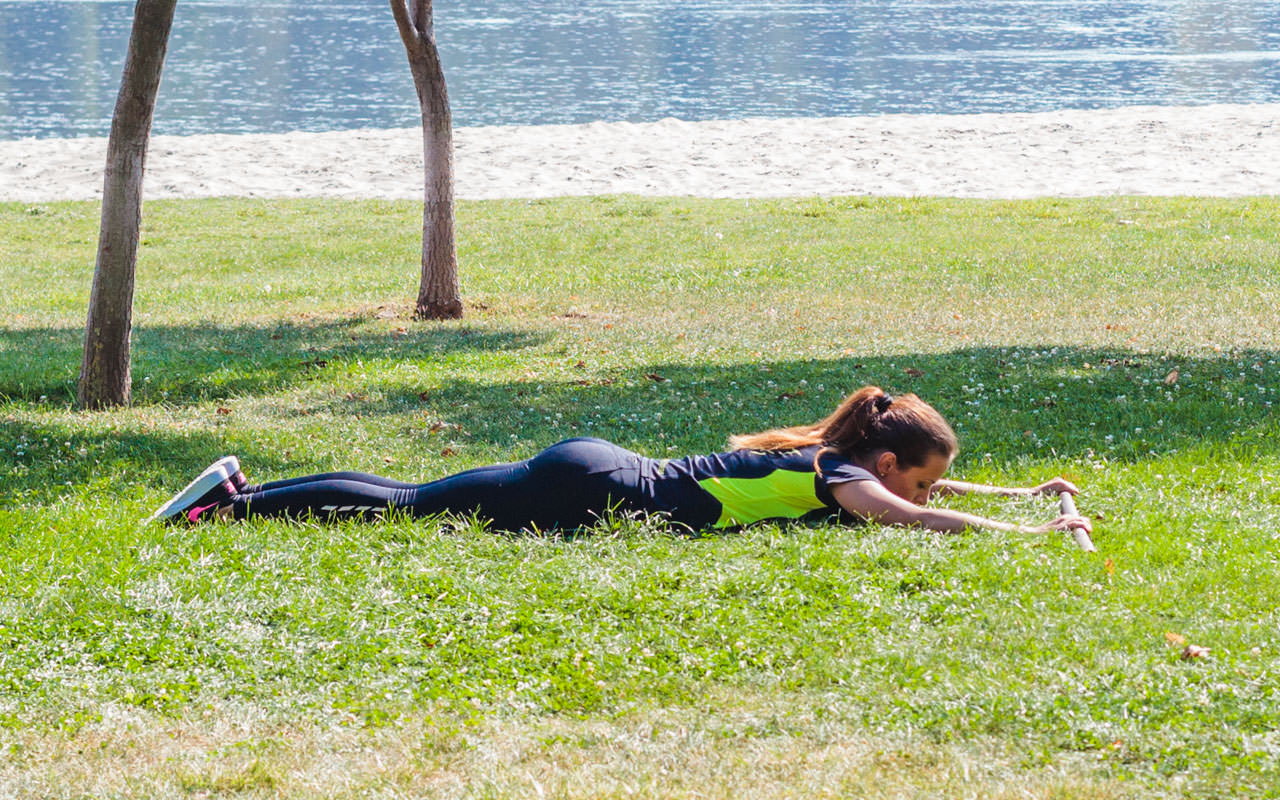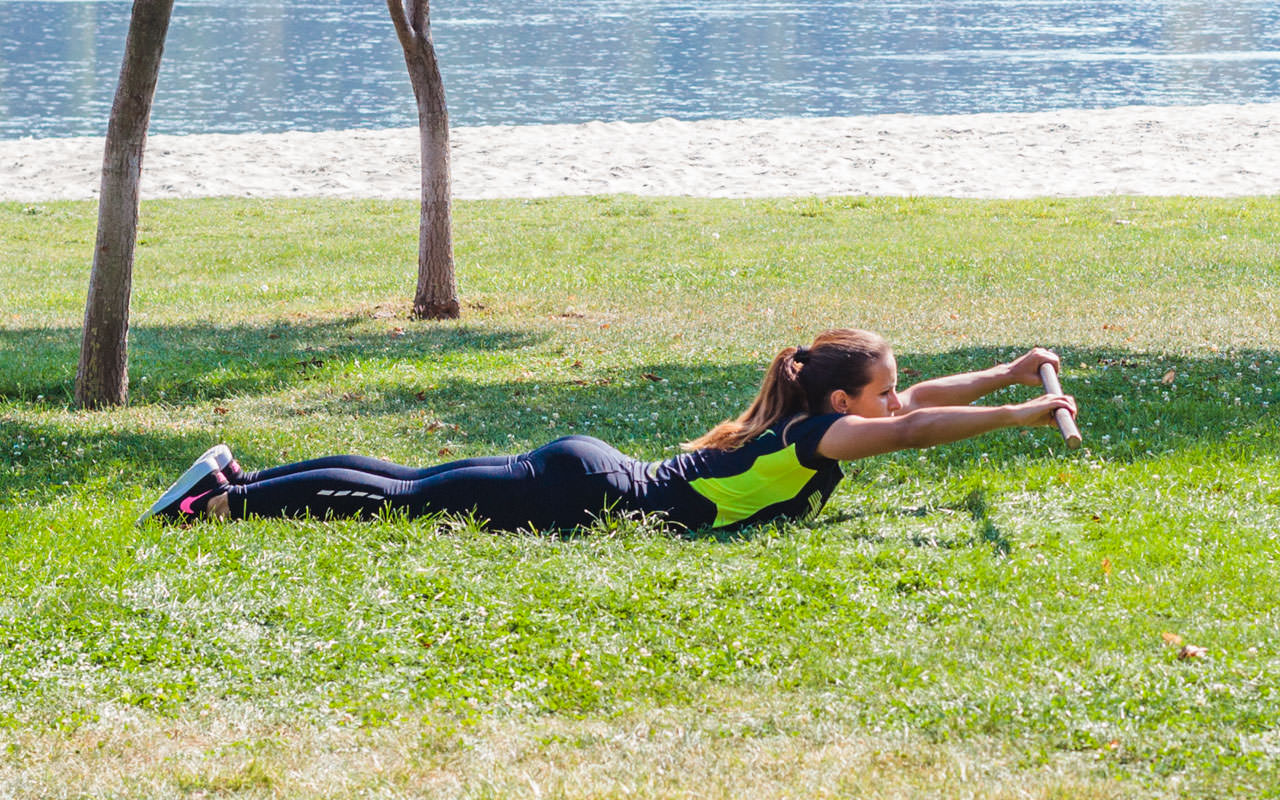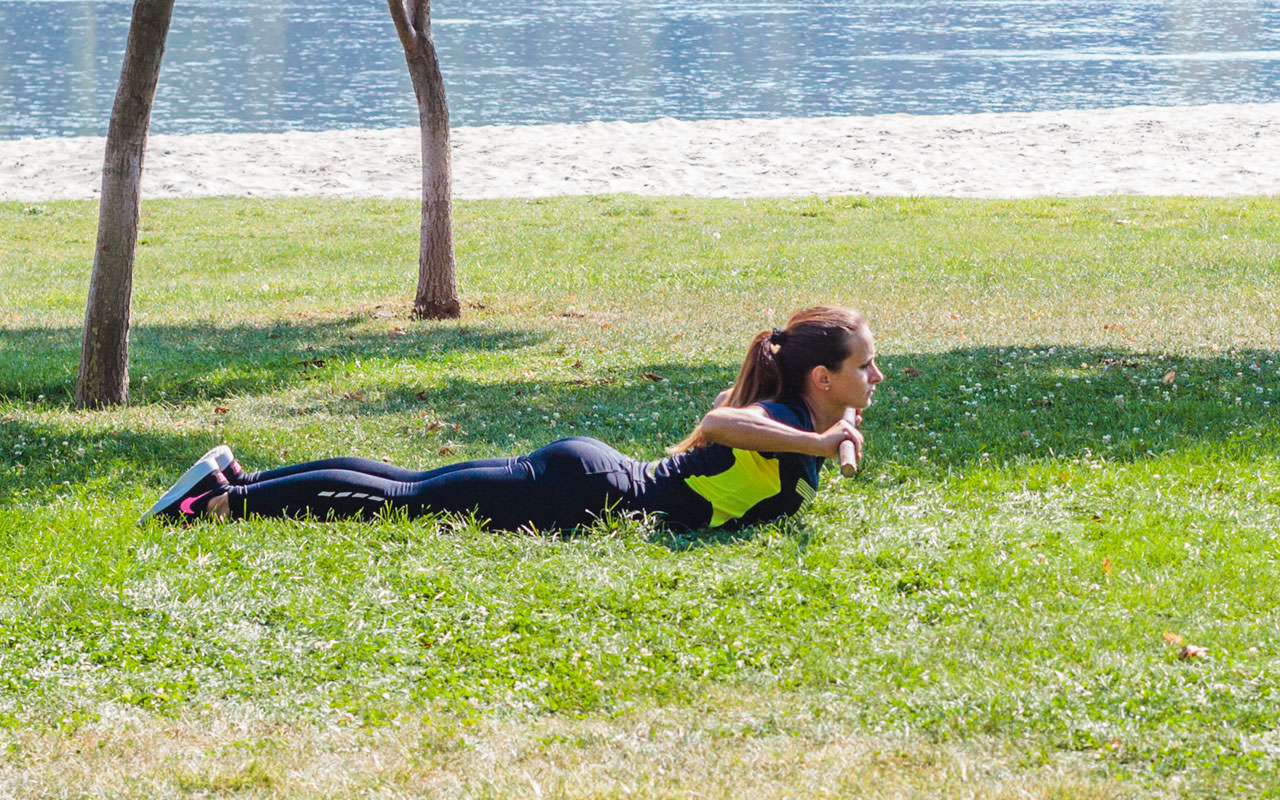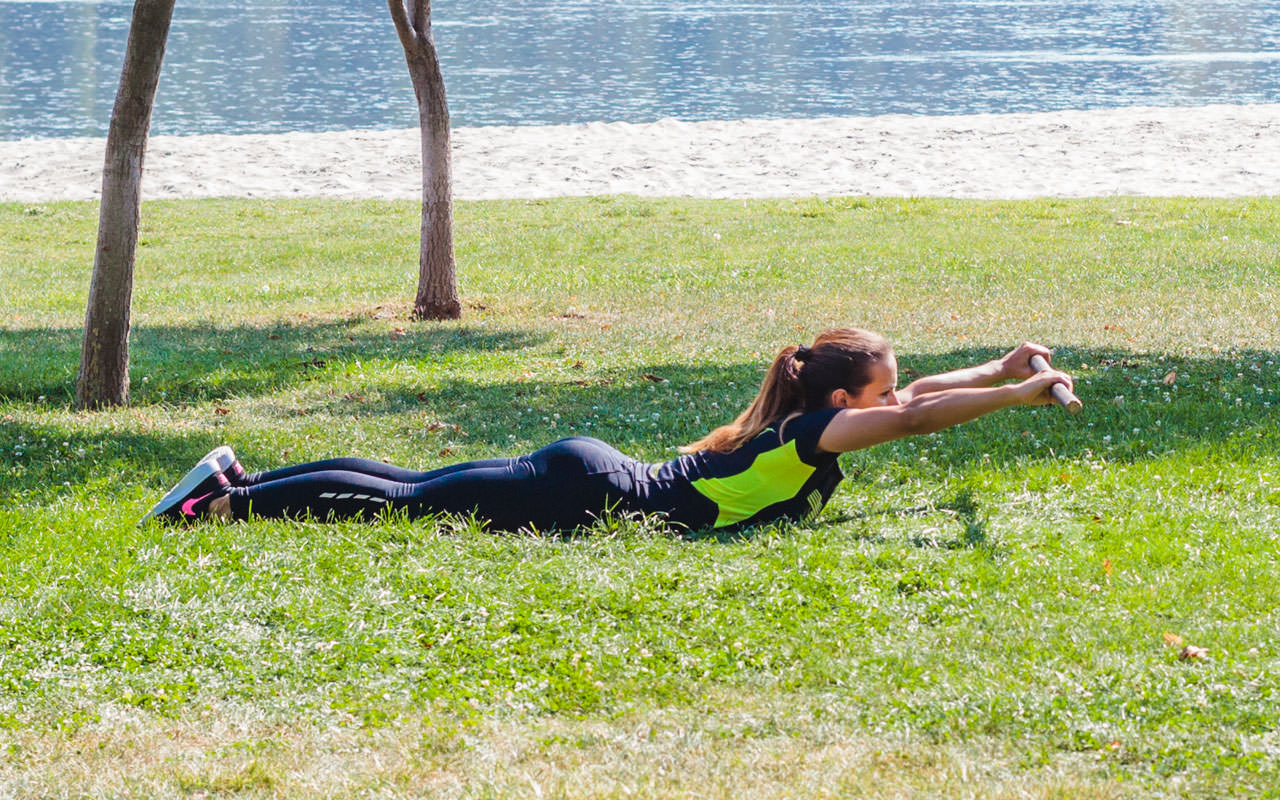 Parasols Bar Back Extension
1
Lie on your stomach on the ground or a workout mat. Place the parasol bar above your head holding it with your extended arms.
2
Raise your chest and arms a few inches above the ground.
3
Draw the bar to your chin and remain in this position for a second.
4
Extending the elbows, push the bar forward.
5
Slowly lower your torso and arms back to the starting position. Repeat the exercise according to the training plan.