Workouts with this exercise
Primary muscles
Shoulder
Back
Equipment
Medicine Ball
Exercise description
Female exercise for the beach.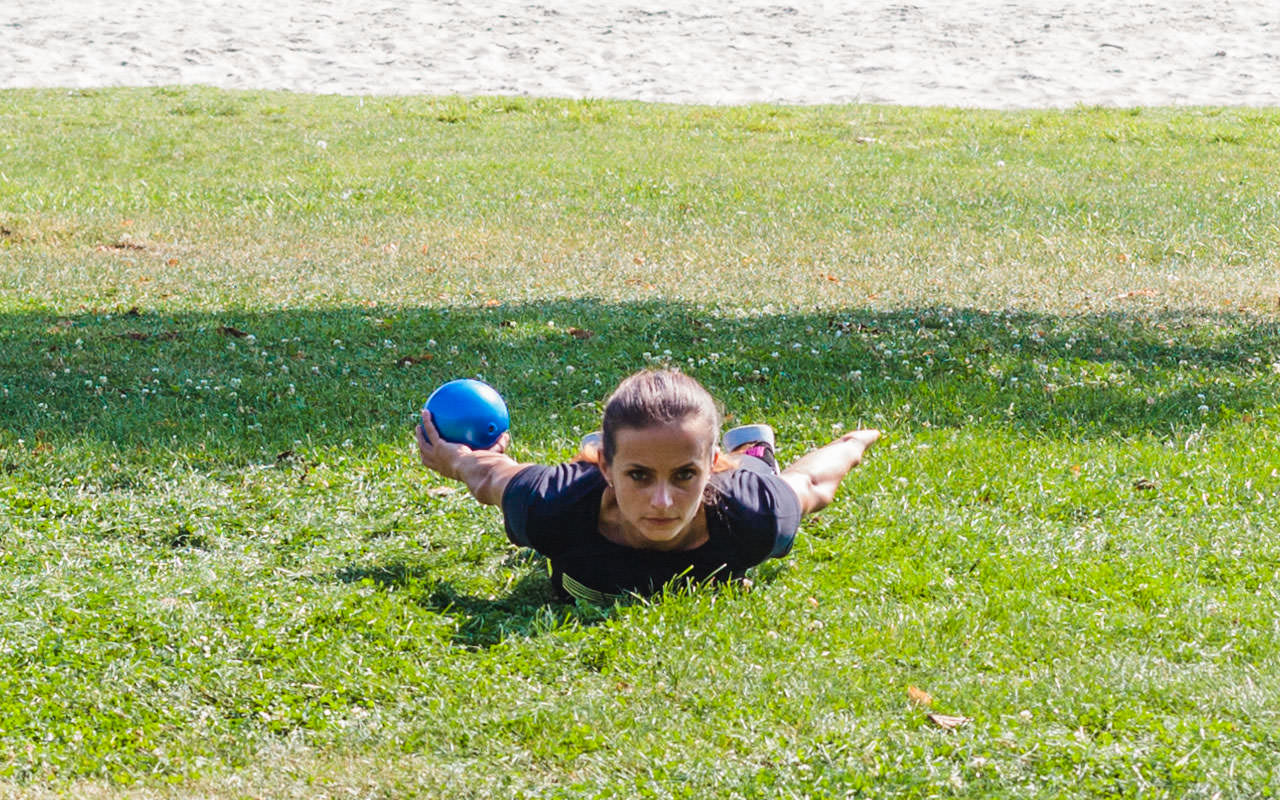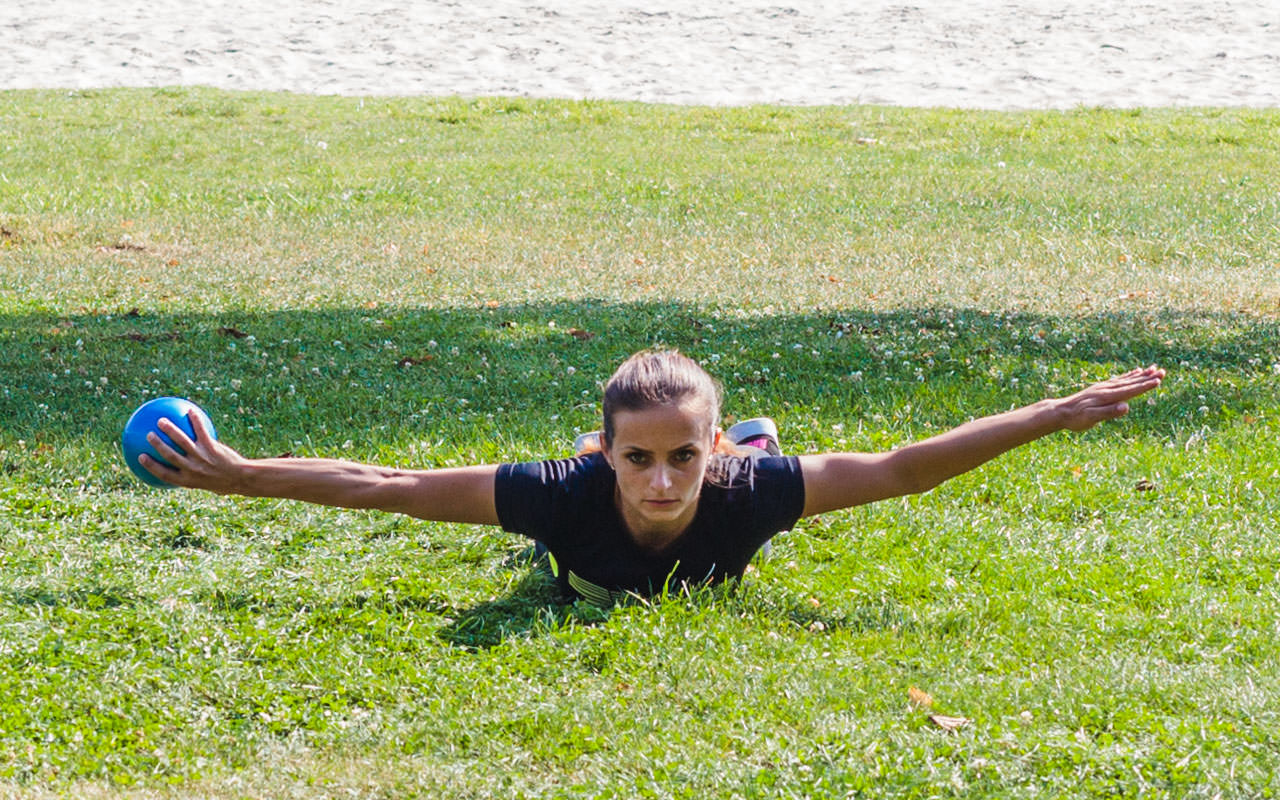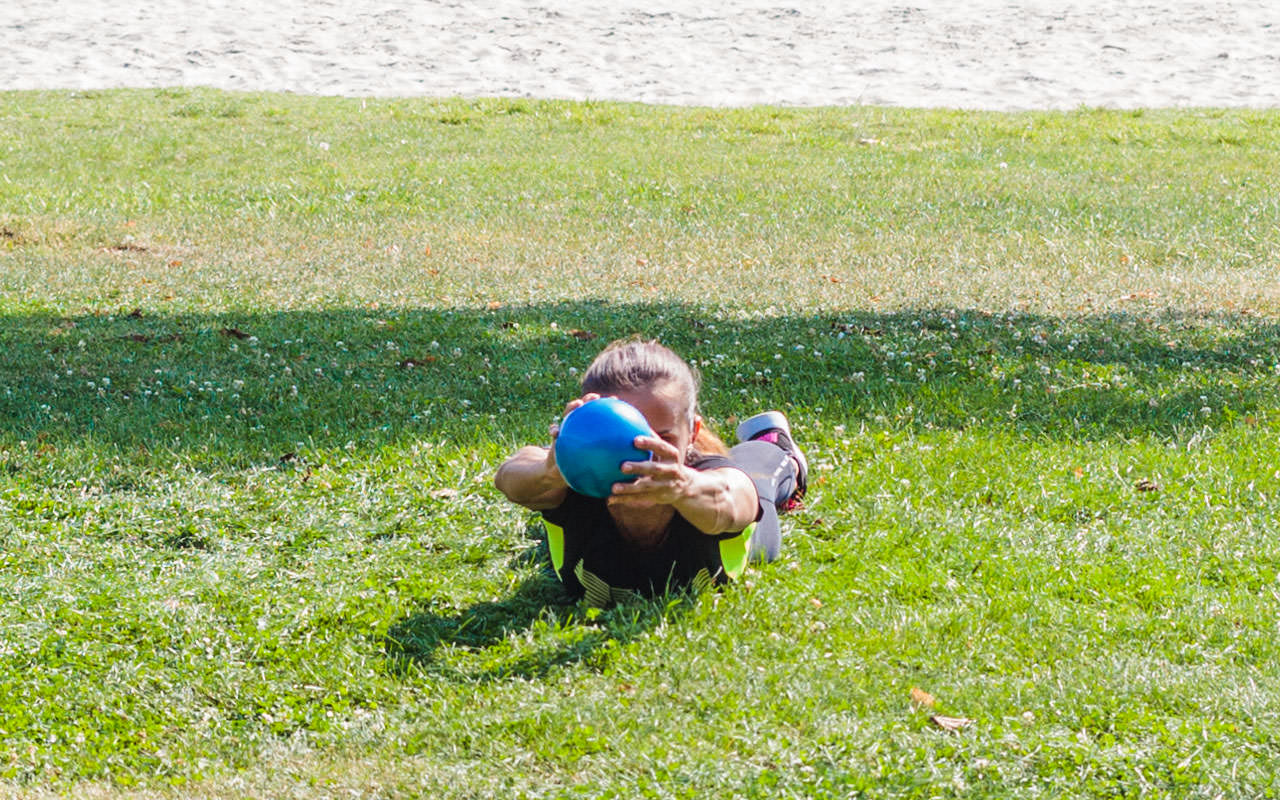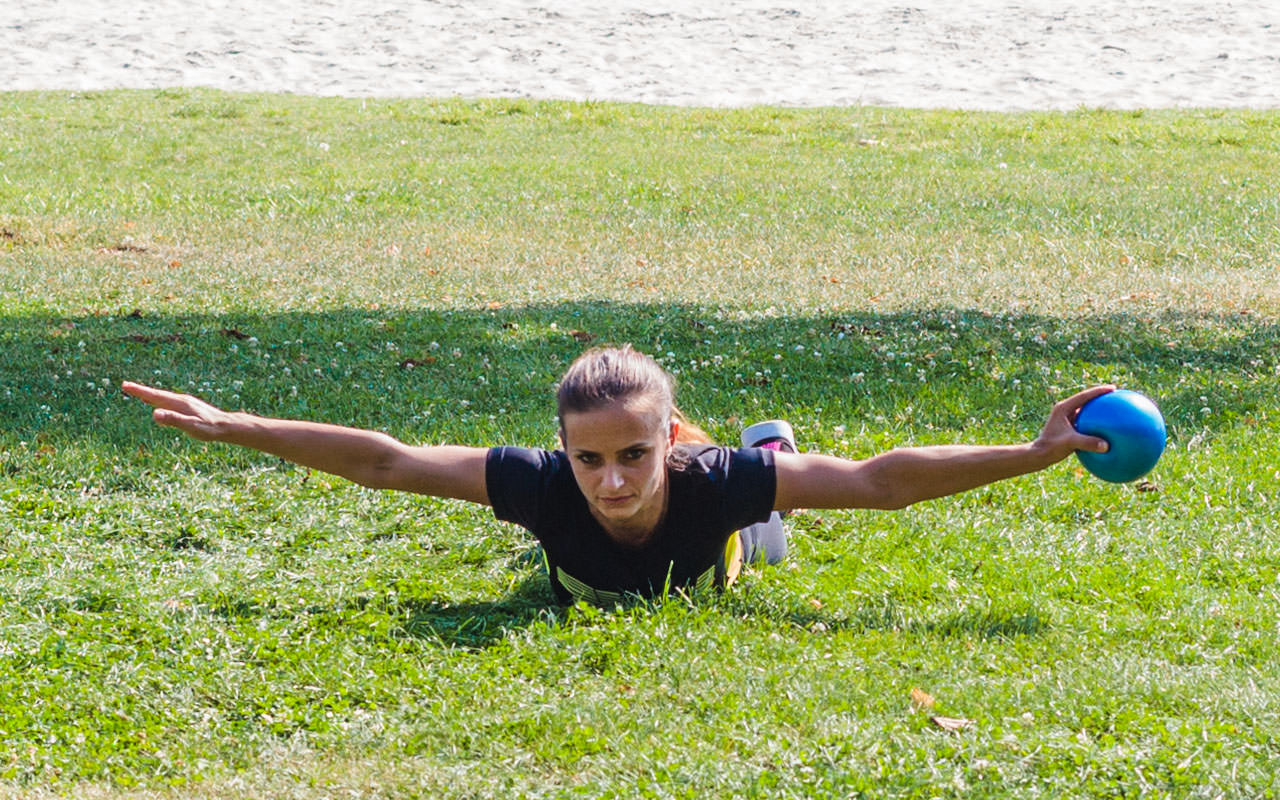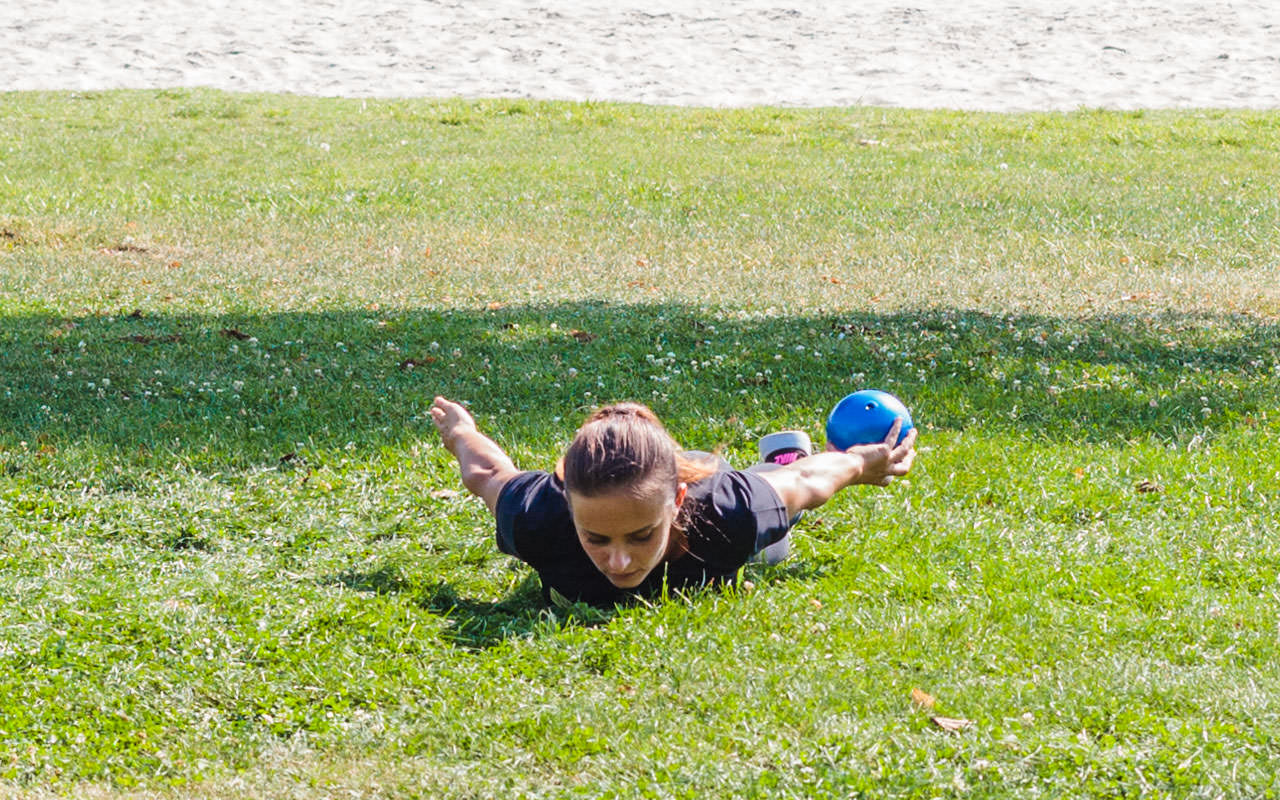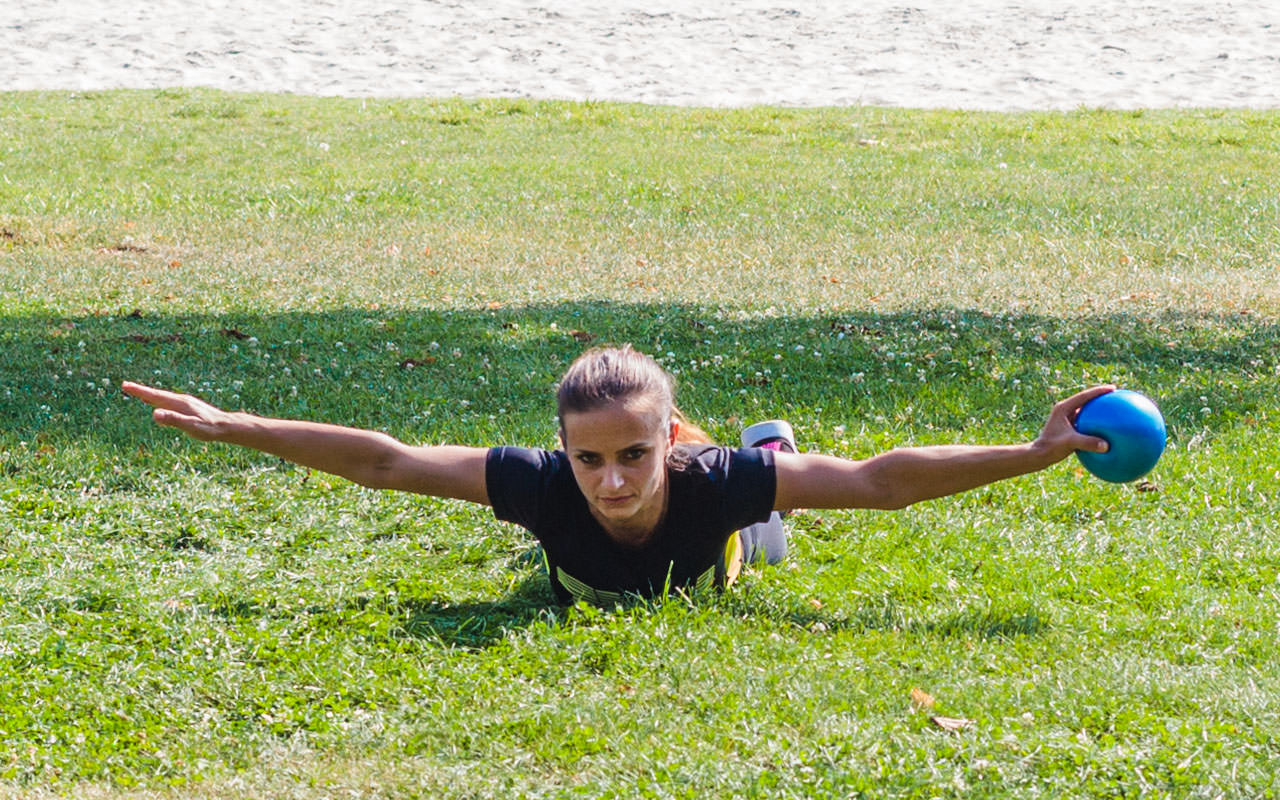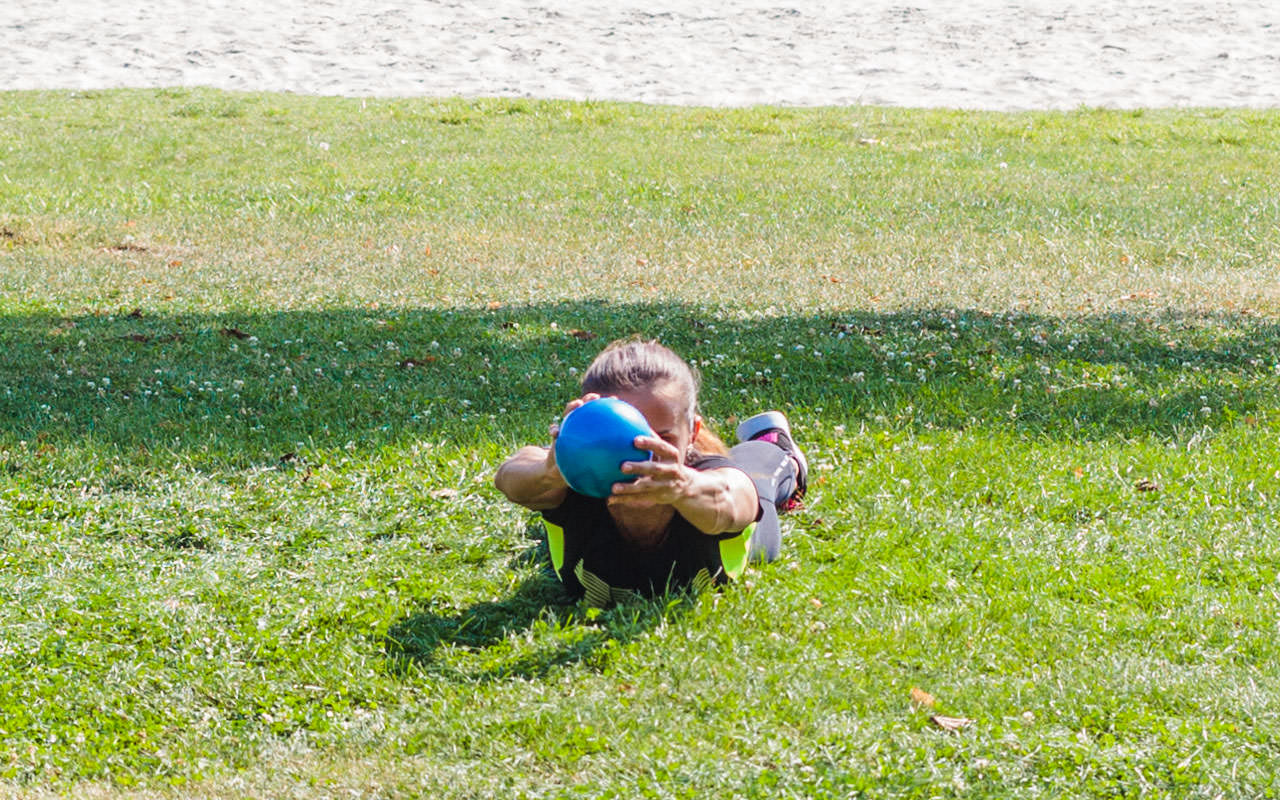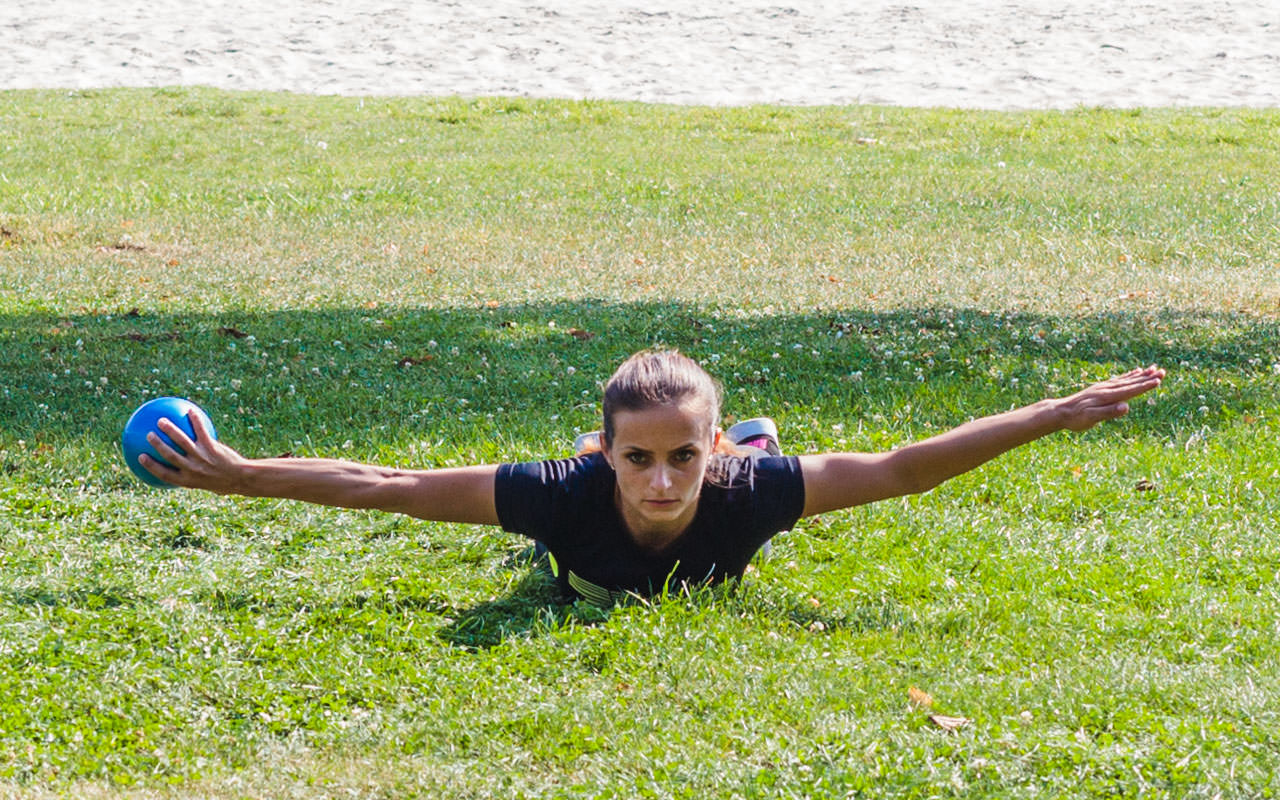 Medicine Ball Exchange
1
Lie on your stomach holding a medicine ball with your right hand. Extend your arms next to your body and lifted a few inches of the ground.
2
Bring the ball to the front reaching over your head, and bringing the left arm to the ball.
3
Grab a ball with your left hand and bring it to the left side.
4
Now you are in the starting position but with the ball at the opposite hand.
5
Return the ball to the right side again and repeat the exercise according to the training plan alternating a holding arm.