Workouts with this exercise
Primary muscles
Chest
Secondary muscles
Abs
Shoulder
Triceps
Equipment
None
Exercise description
Male exercise for the city.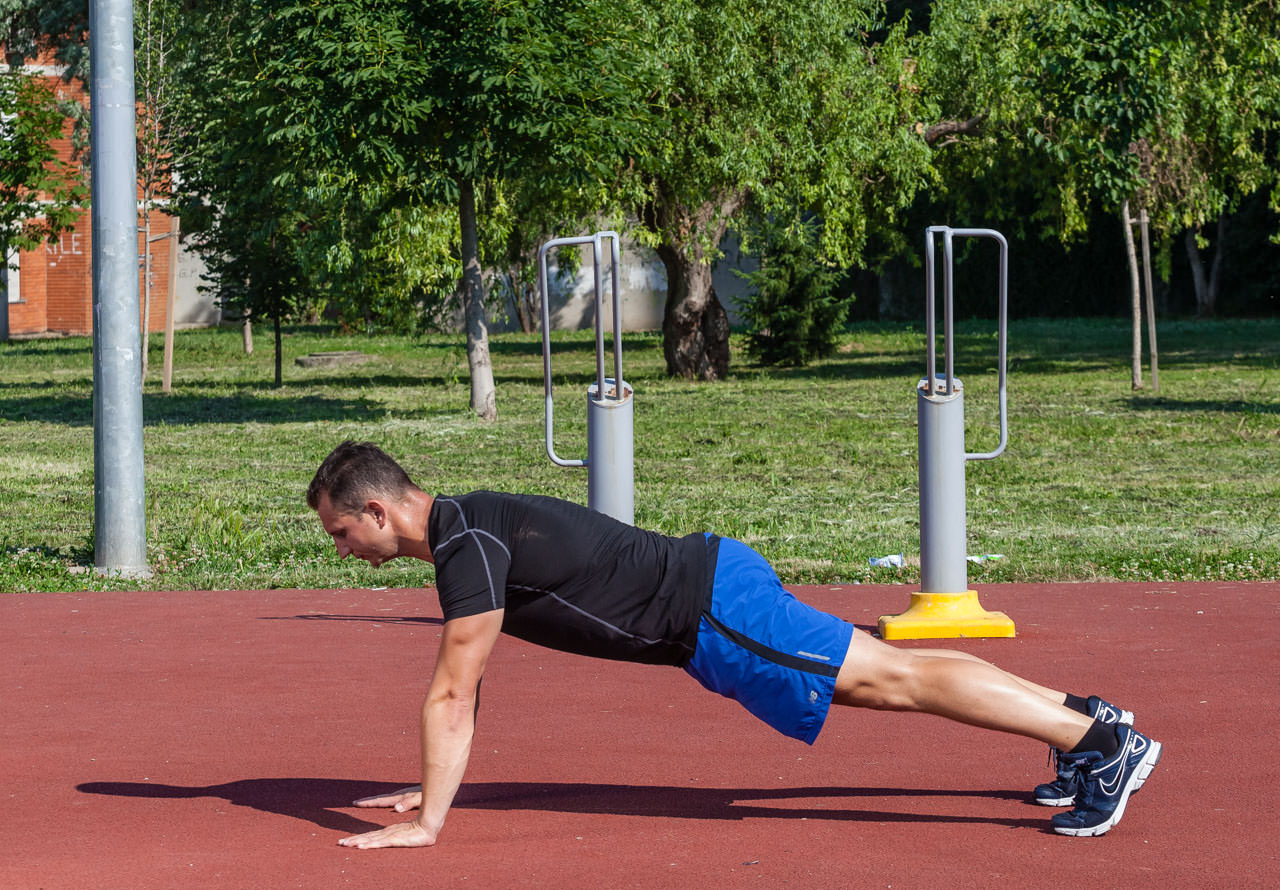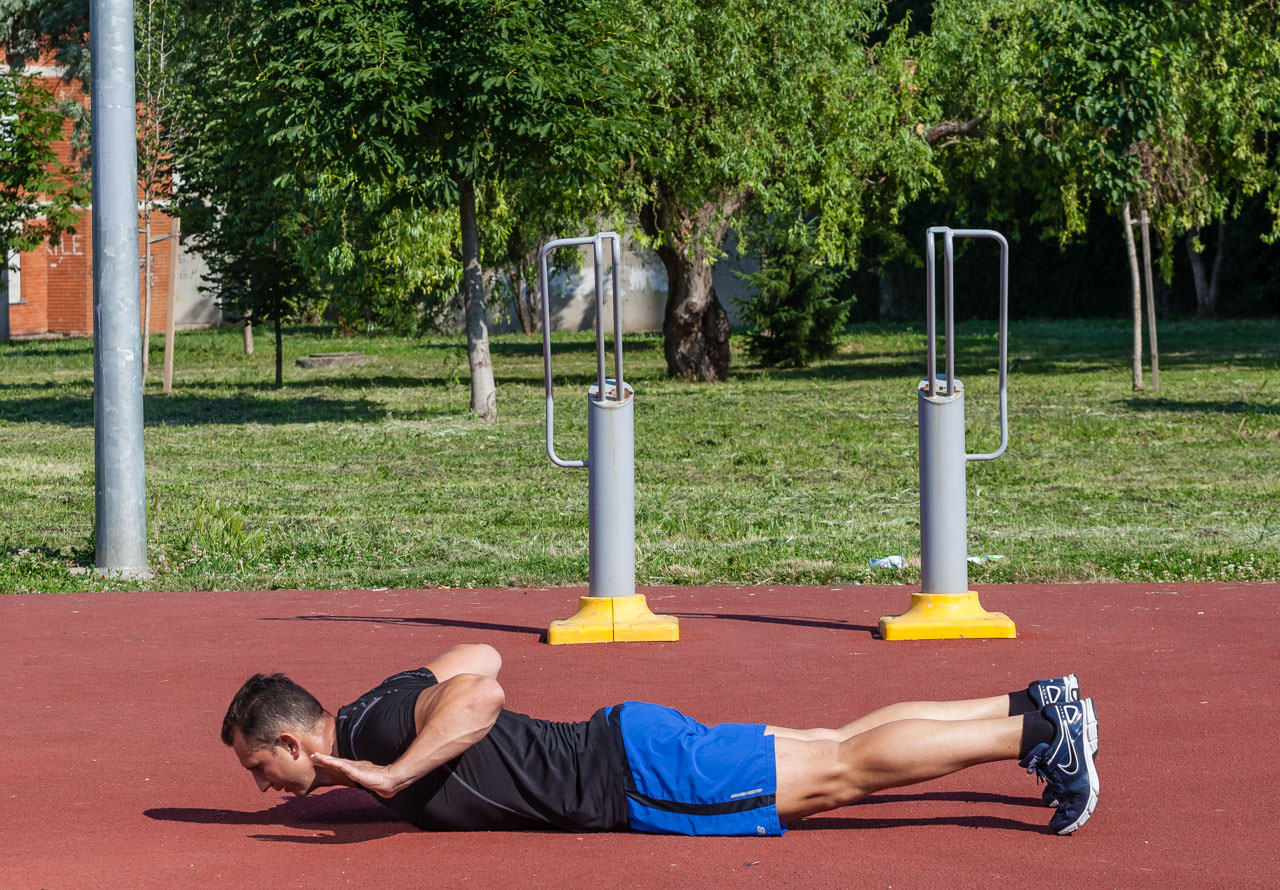 Hand Release Push-Up
1
Start in a prone position with your hands extended underneath your shoulders. Support your weight on your hand and toes. Your feet should be slightly apart. Keep your head facing down in a neutral position in line with your spine.
2
Lower yourself down until your chest touches the ground. Lift both hands until they are not longer in contact with the ground.
3
Lower your hands on the ground and push up yourself back up to the starting position. Repeat the exercise according to the training plan.