Workouts with this exercise
Primary muscles
Upper Leg
Shoulder
Glutes
Equipment
Kettlebell
Exercise description
Male exercise for the city.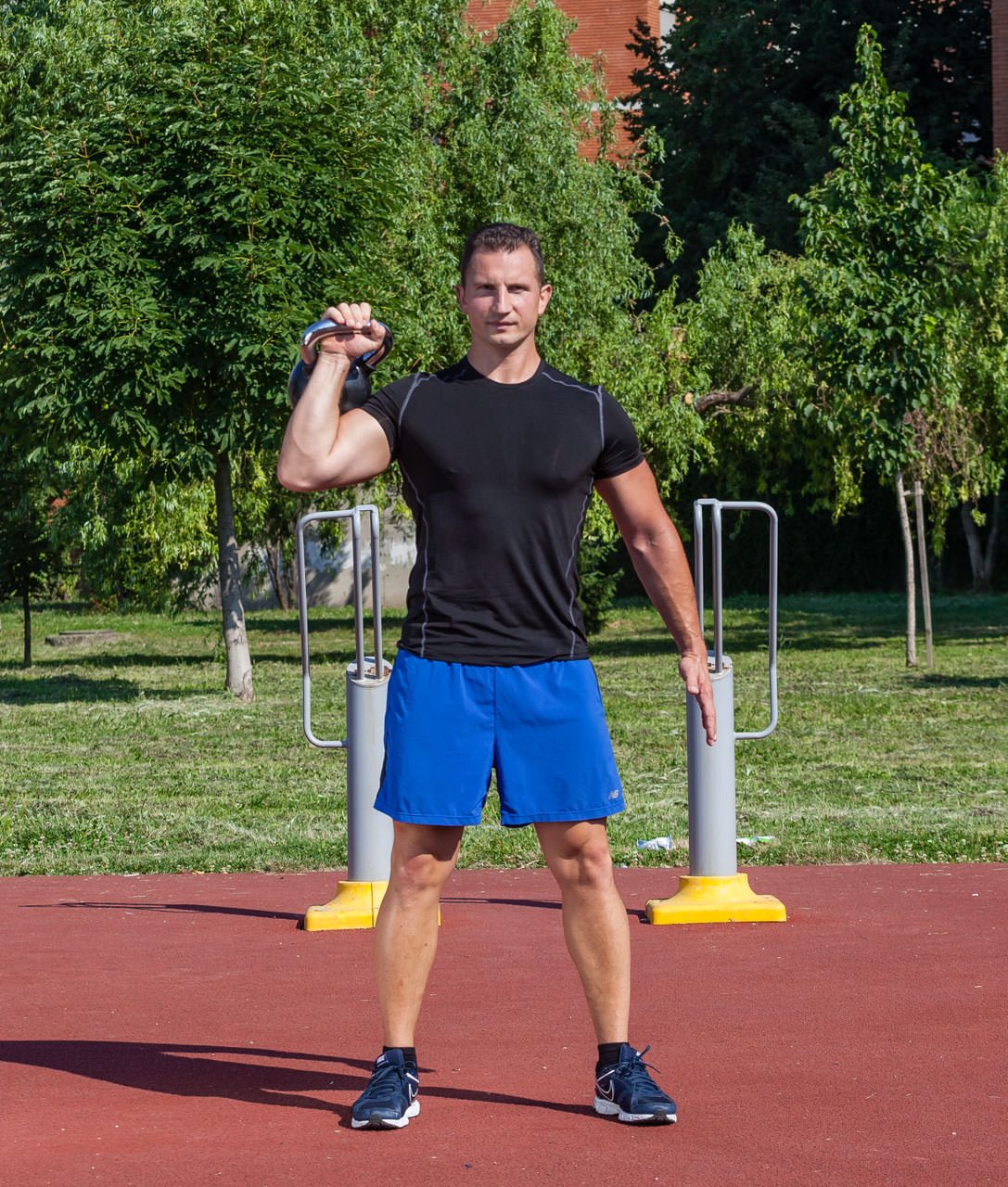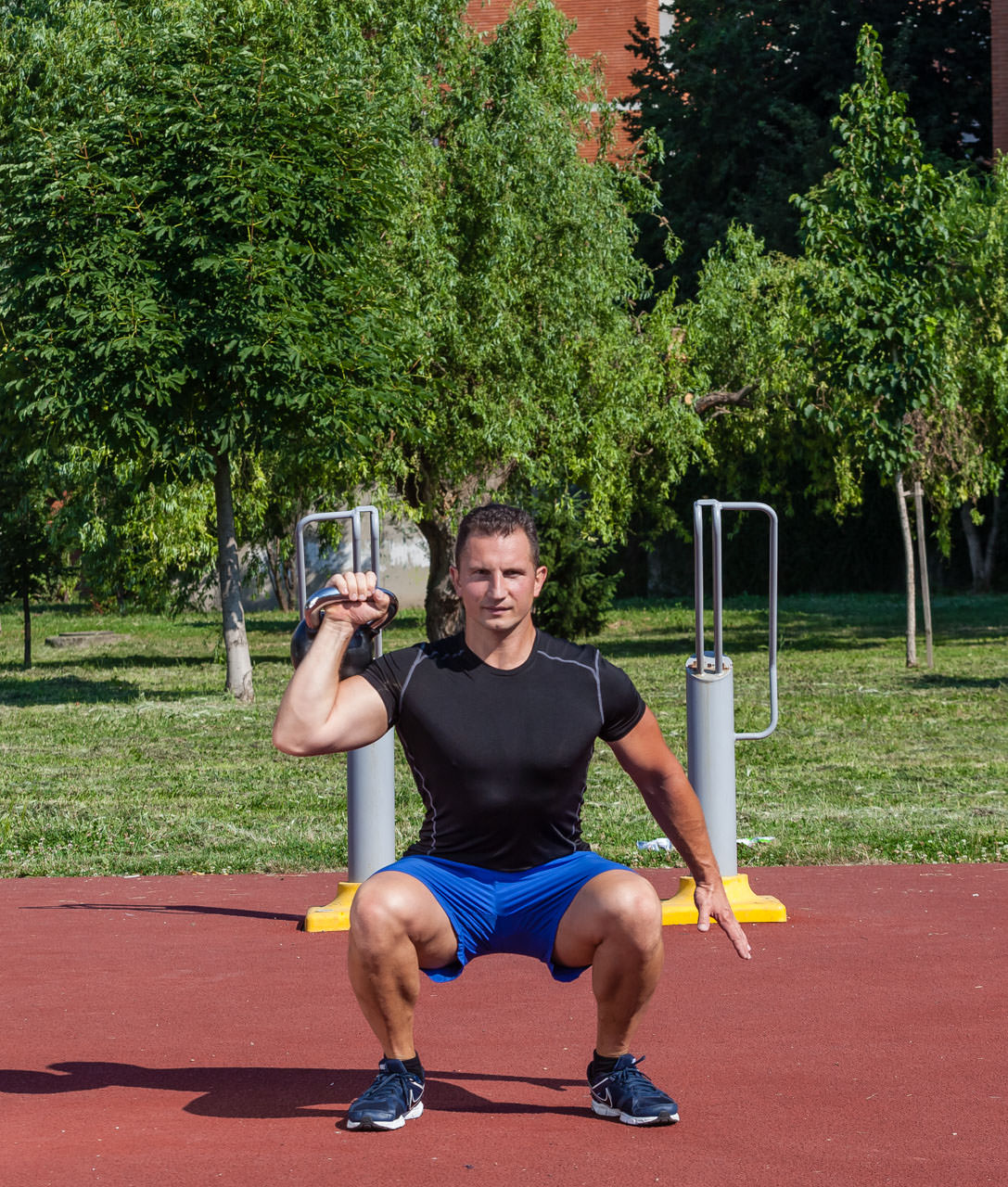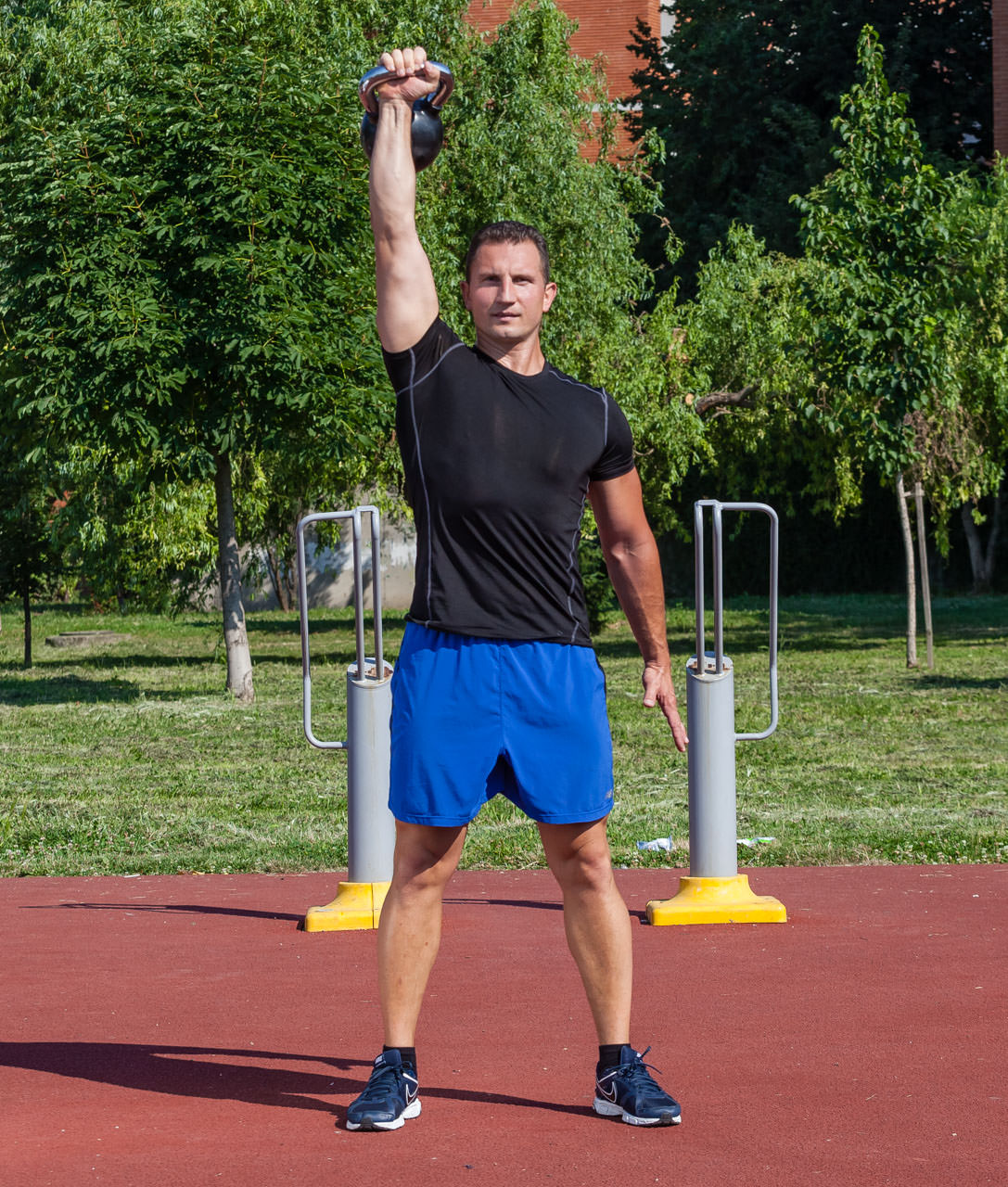 One-Arm Kettlebell Thruster
1
Grab a kettlebell with your right hand. Stand straight and bring a kettlebell to your shoulder. Rotate your wrist as you do so, so that the palm faces forward. Stand with your feet facing forward, slightly open outwards and apart a little wider than the shoulders. Keep the left hand in a natural position next to your body.
2
Drive your hips down to a sitting position. Keep your arms and the kettlebell in the starting position. Drop down your hips and bottom until your thighs are at least parallel to the ground.
3
Explosively push your hips back up into the starting position, while pushing the kettlebell straight up, until your right arm get straight.
4
Lower the kettlebell back to your shoulder under control into the starting position. Repeat the exercise according to the training plan then switch arms.