Workouts with this exercise
Primary muscles
Upper Leg
Secondary muscles
Lower Leg
Chest
Shoulder
Triceps
Equipment
None
Exercise description
Male exercise for the city.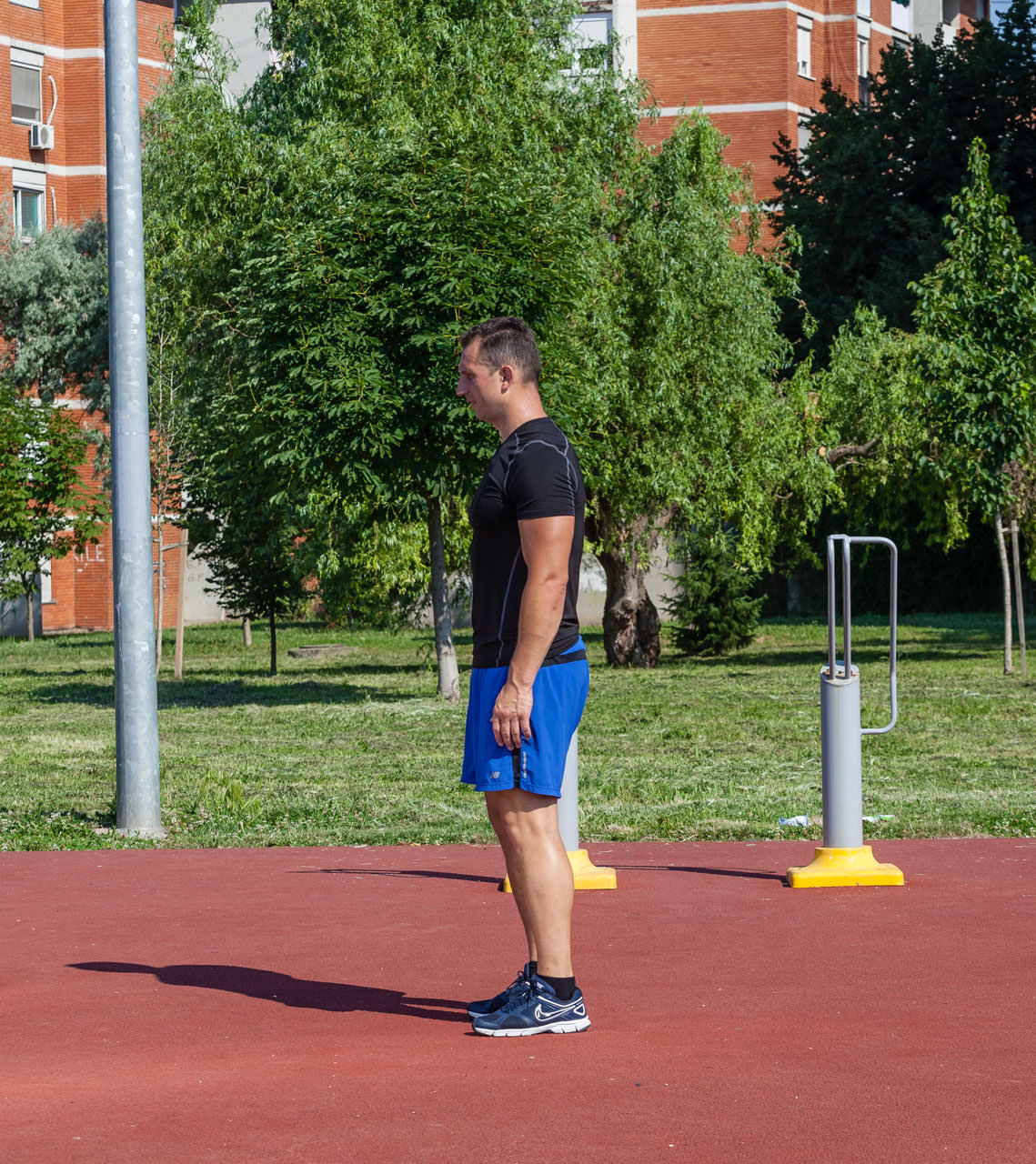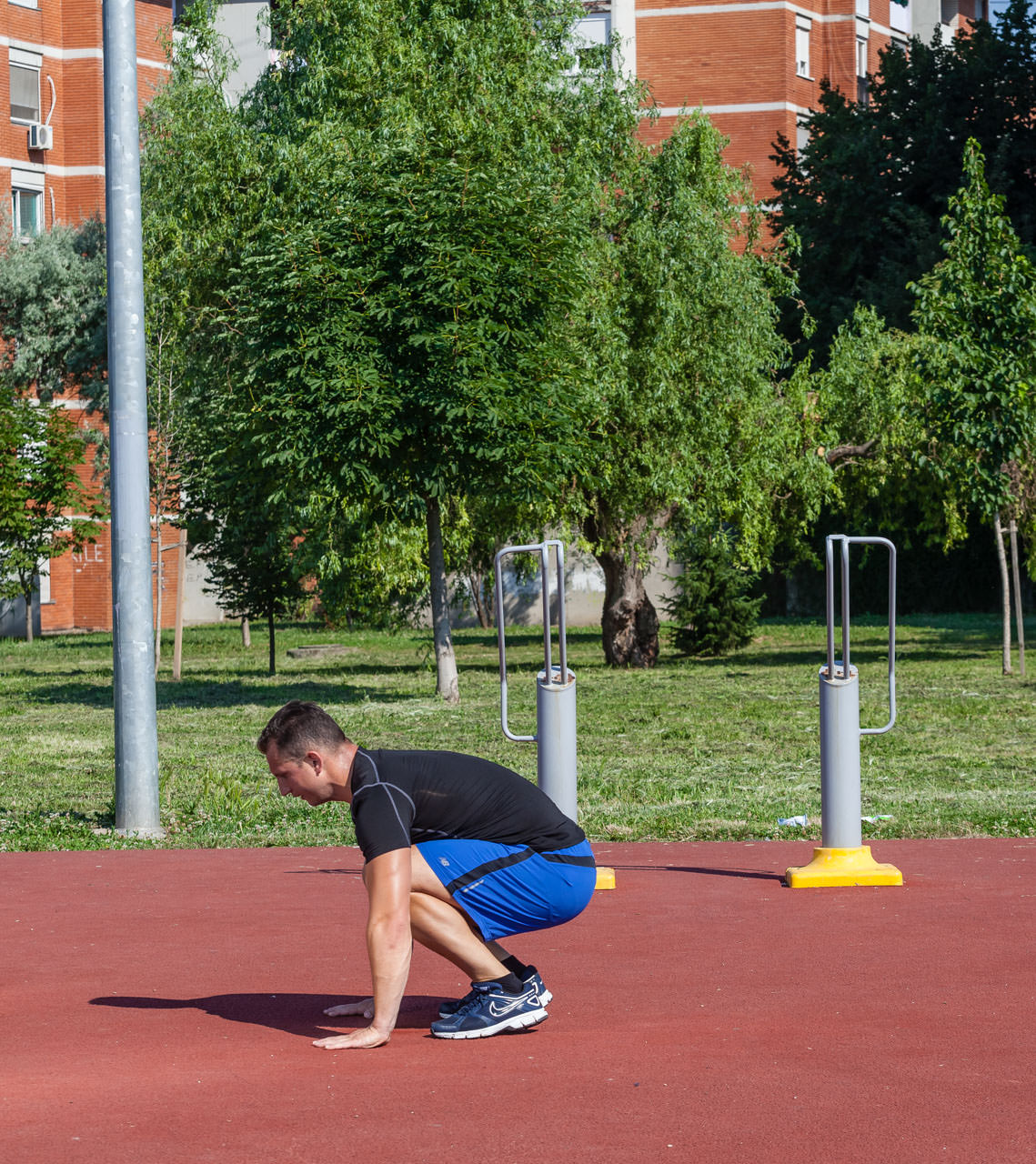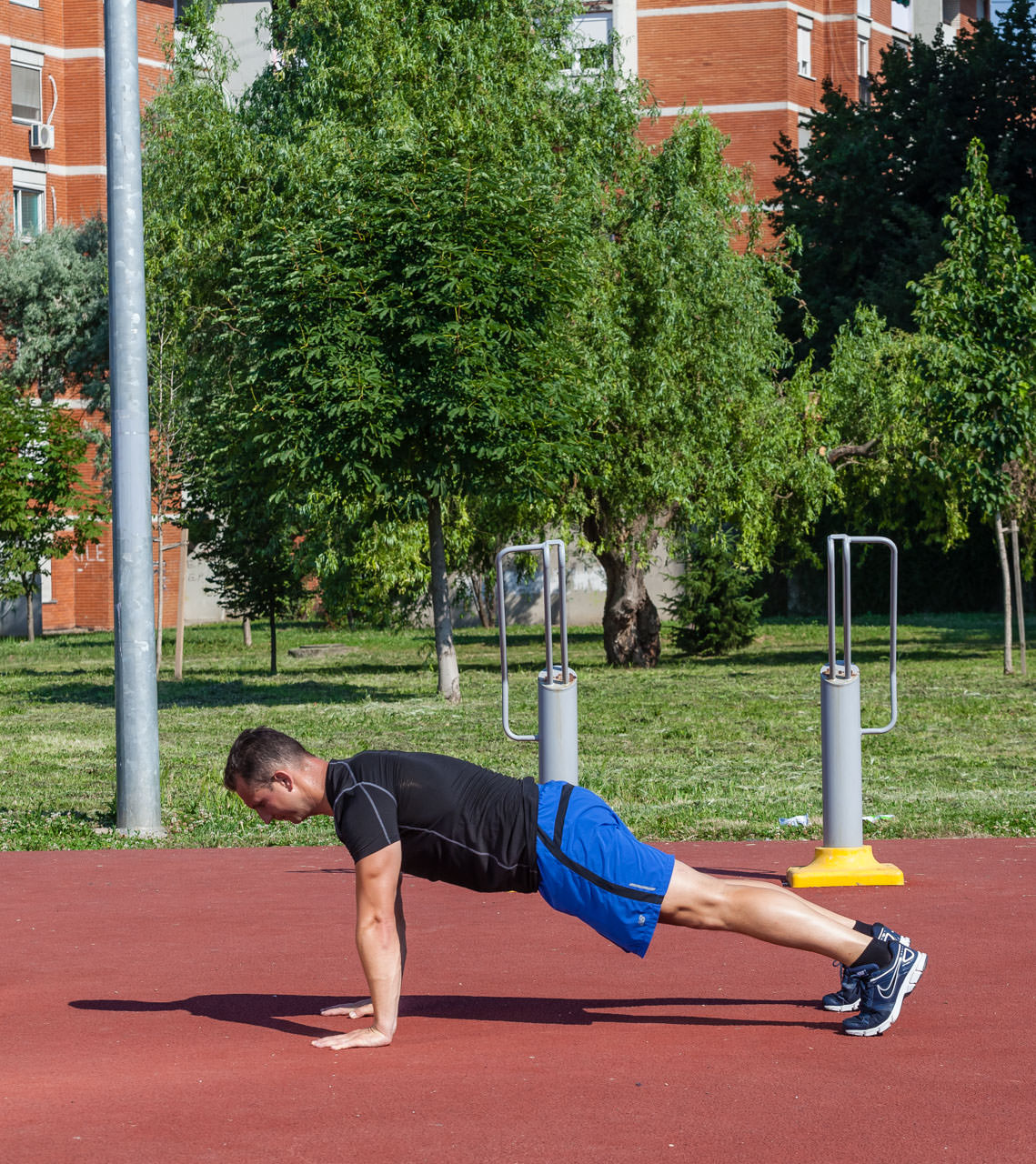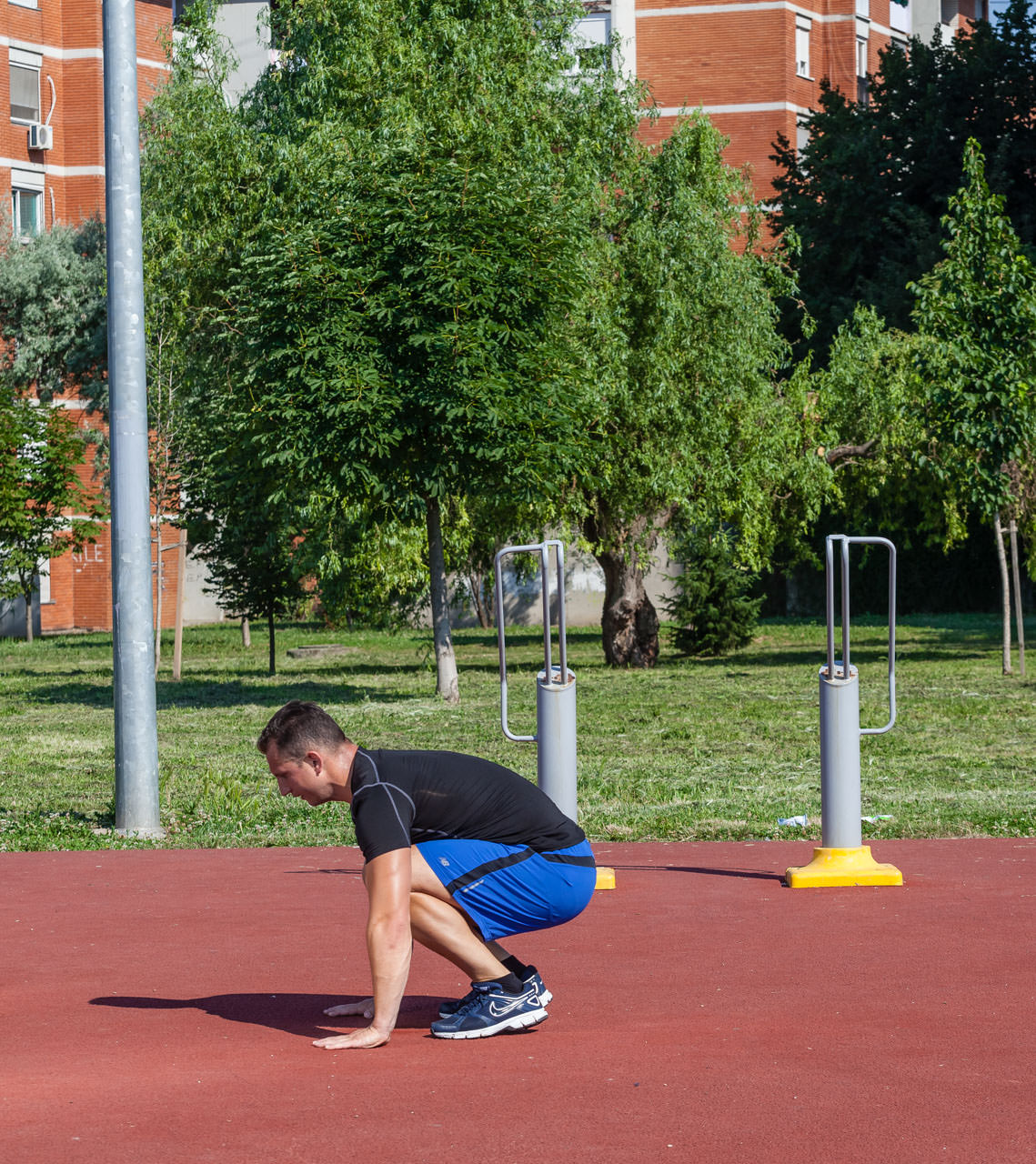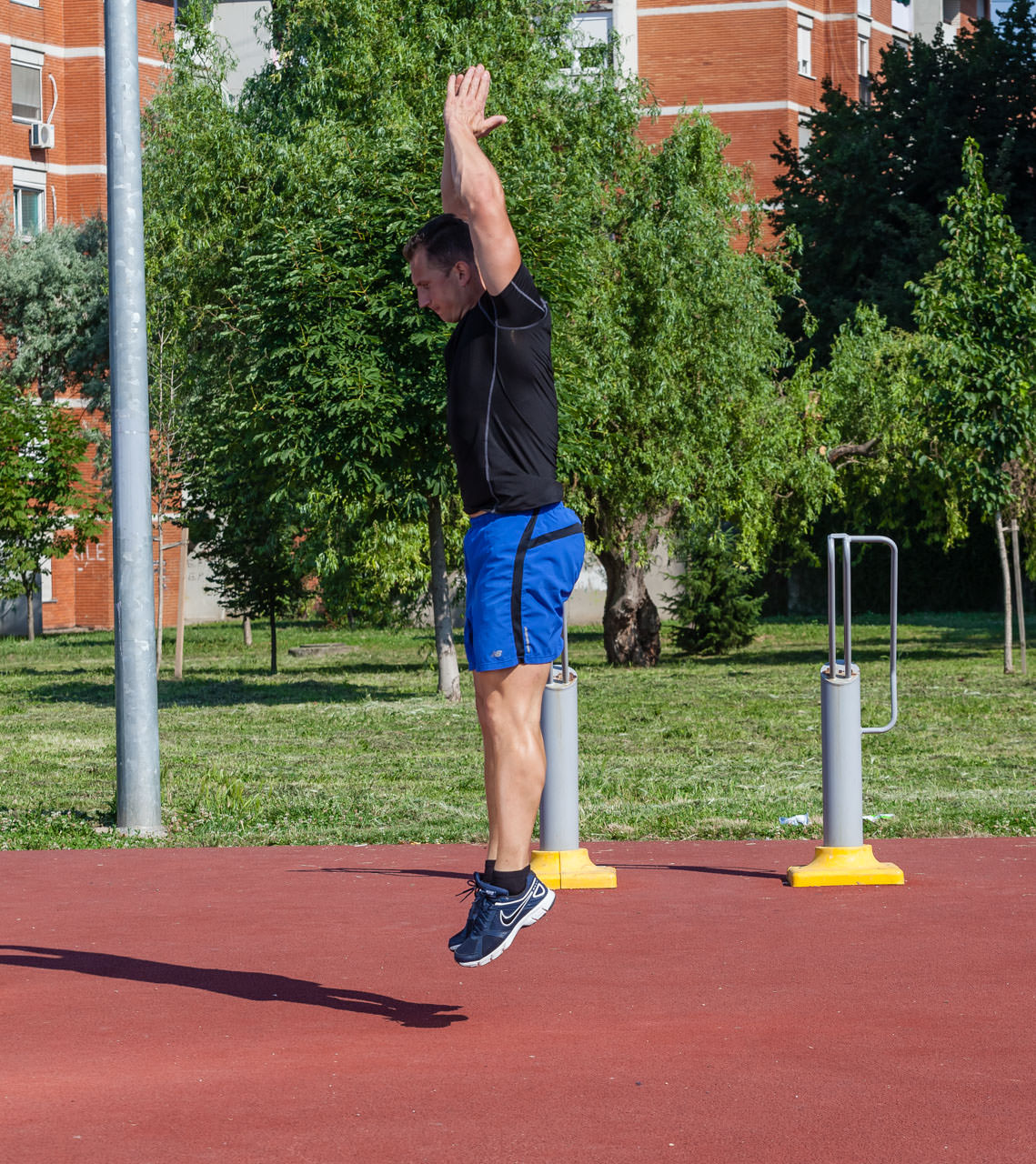 Burpee
1
Stand straight with your feet shoulder width apart and with your arms next to the body.
2
Lower yourself into the squat position. Put your hands on the ground in front of you.
3
Kick your feet back, supporting your weight on the extended arms.
4
Explosively return your feet to the squat position.
5
Jump in the air as high as possible from the squat position. Do this as fast as possible.
6
Go back into the starting position and repeat the exercise according to the training plan.