Workouts with this exercise
Primary muscles
Shoulder
Secondary muscles
Glutes
Upper Leg
Equipment
Dumbbell
Exercise description
Male exercise for the city.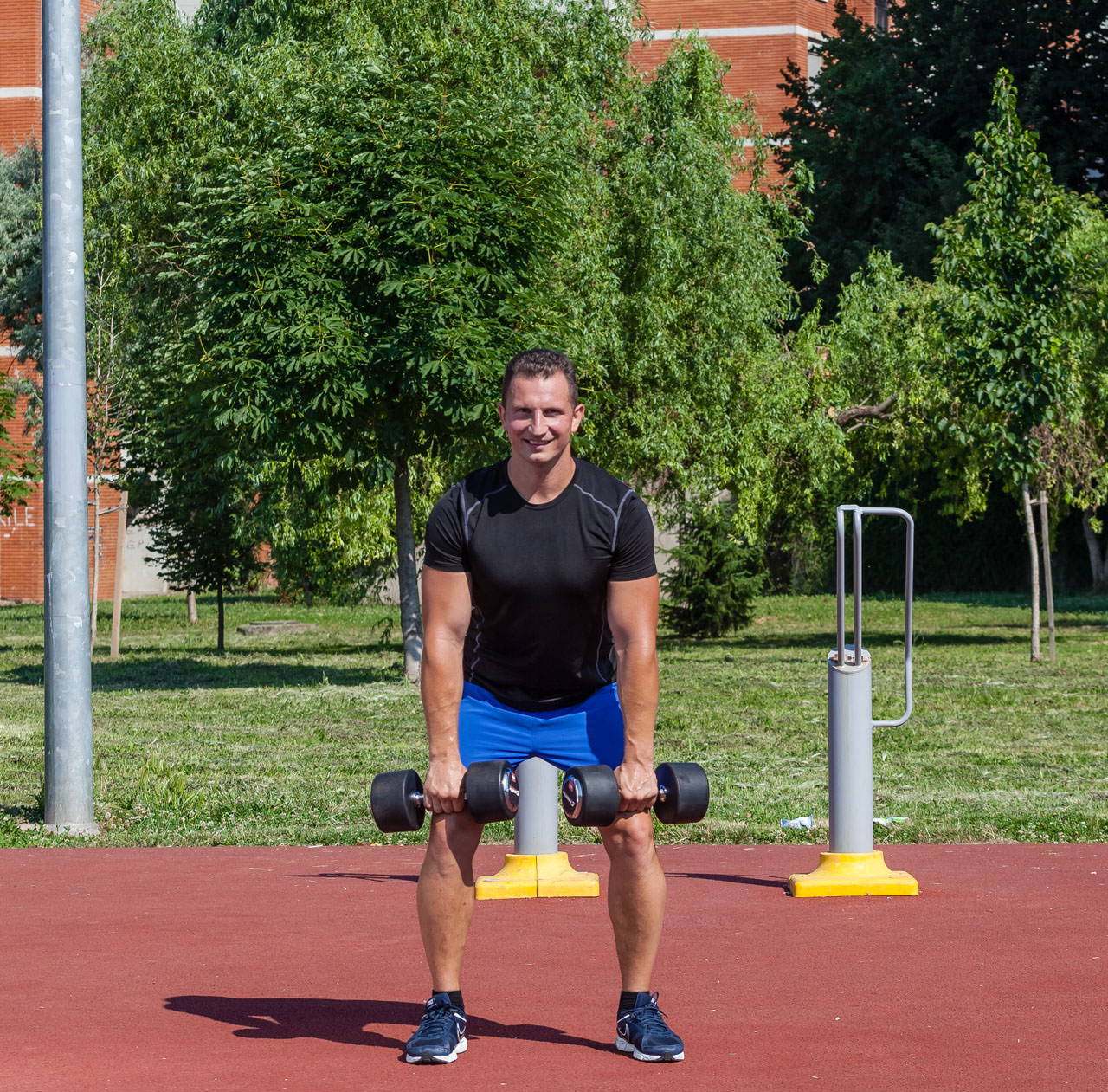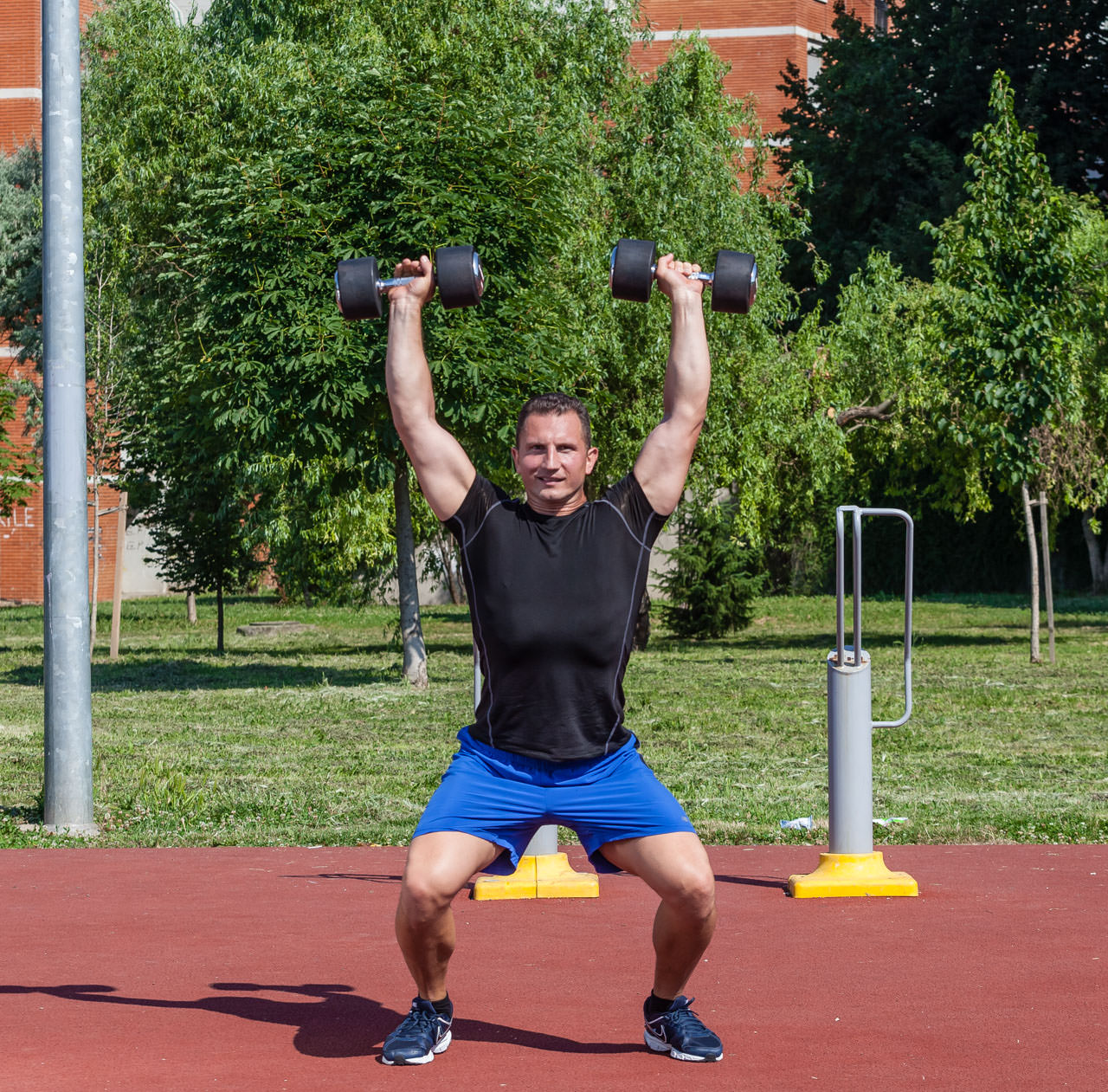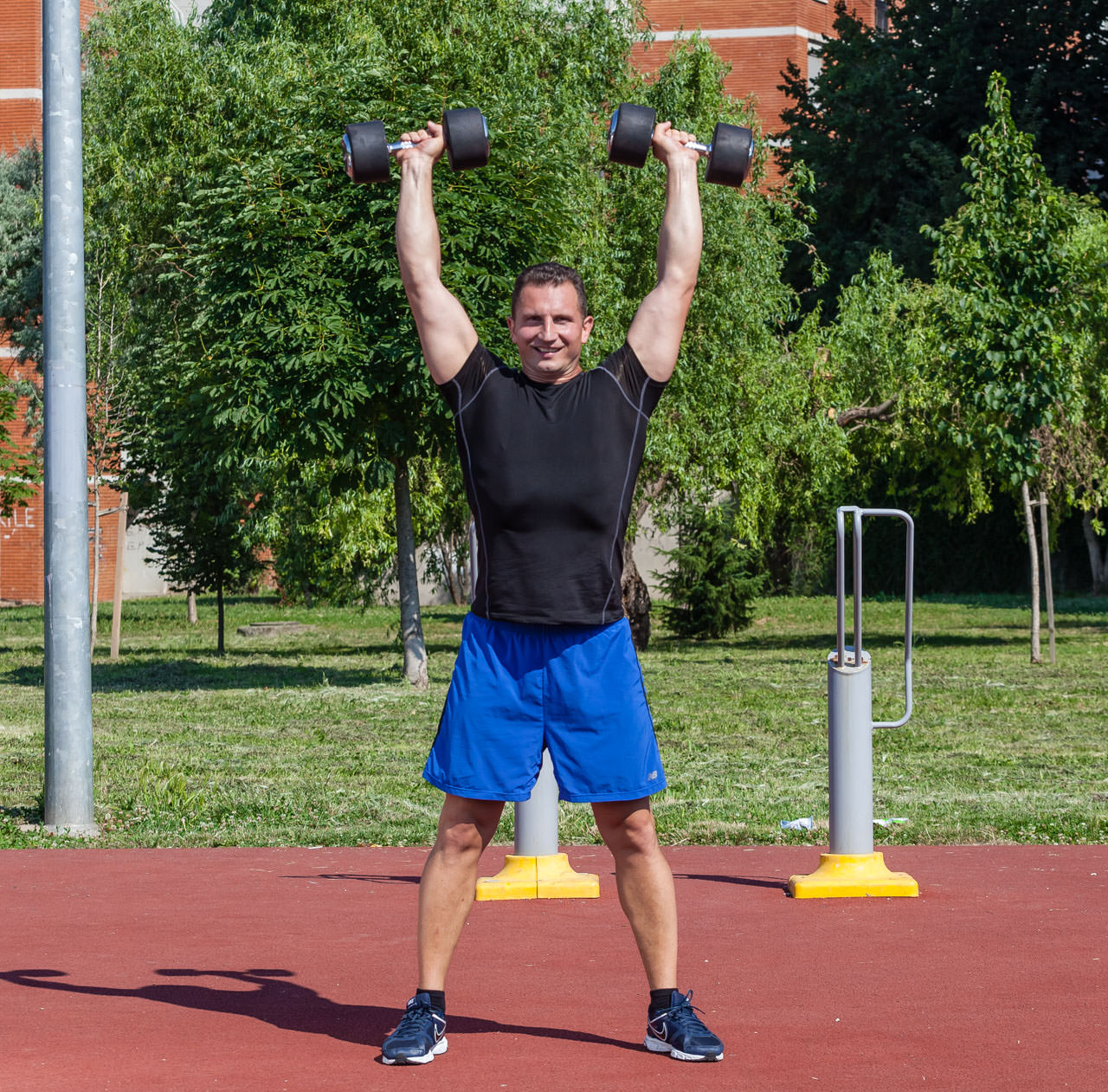 Two-Arm Dumbbell Snatch
1
Grab two dumbbells. Bring them in front of your thighs. Slightly bend your knees.
2
Swing the dumbbells between your legs forcefully and reverse the direction.
3
Drive through with your hips and lock the dumbbells overhead in one uninterrupted motion.
4
Go back to the starting position and repeat the exercise according to the training plan.