Primary muscles
Upper Leg
Secondary muscles
Glutes
Equipment
None
Exercise description
Male exercise for the beach.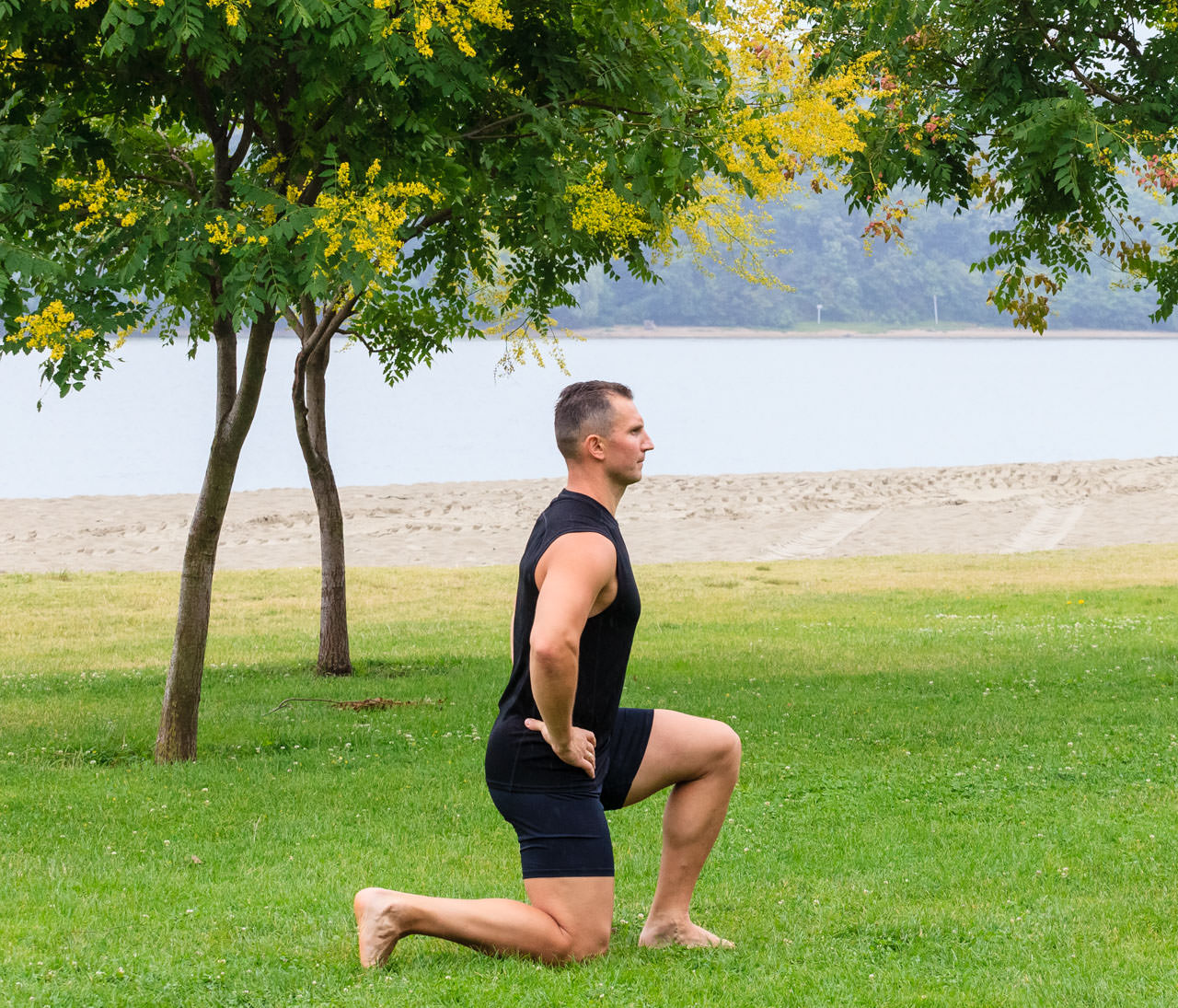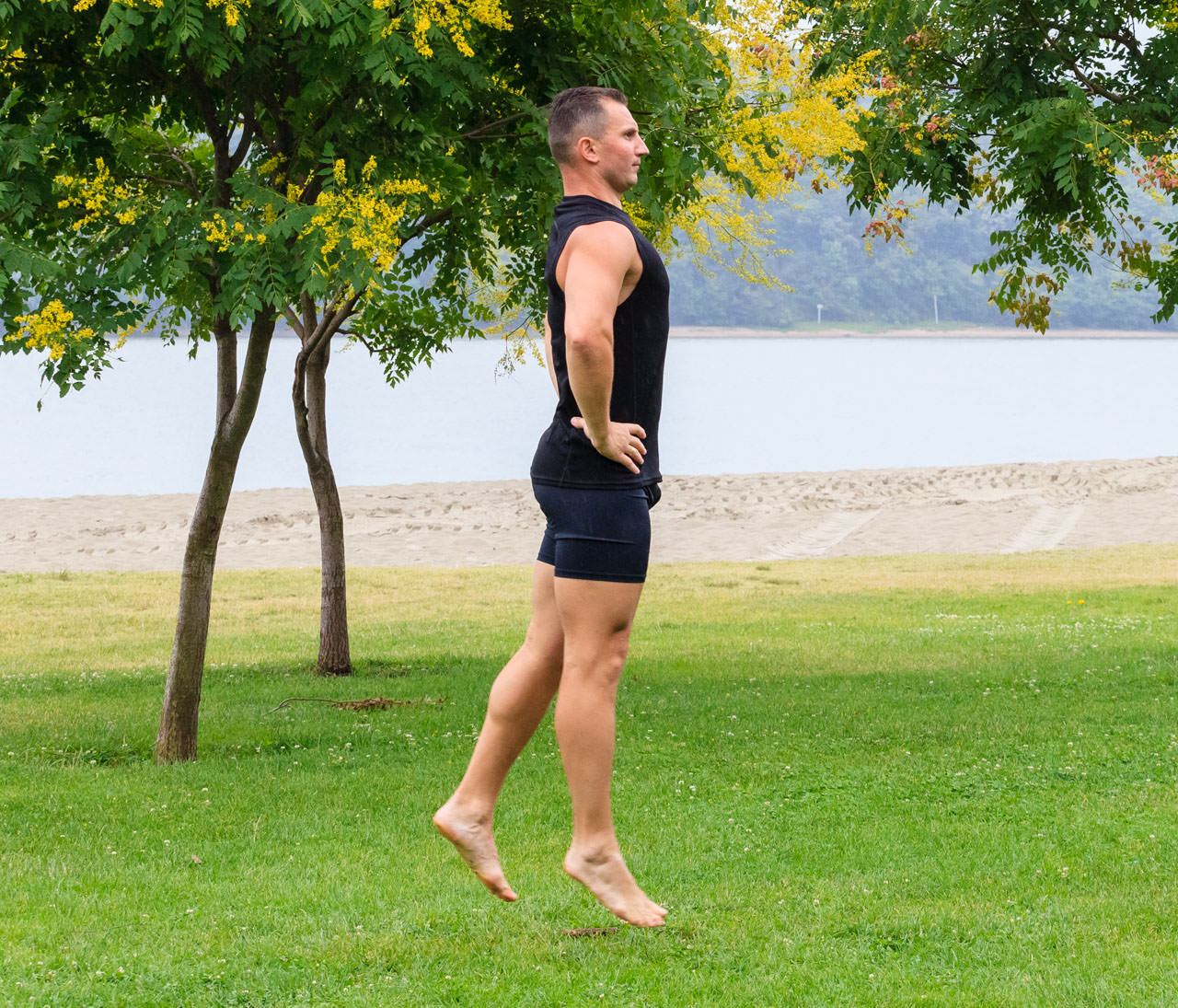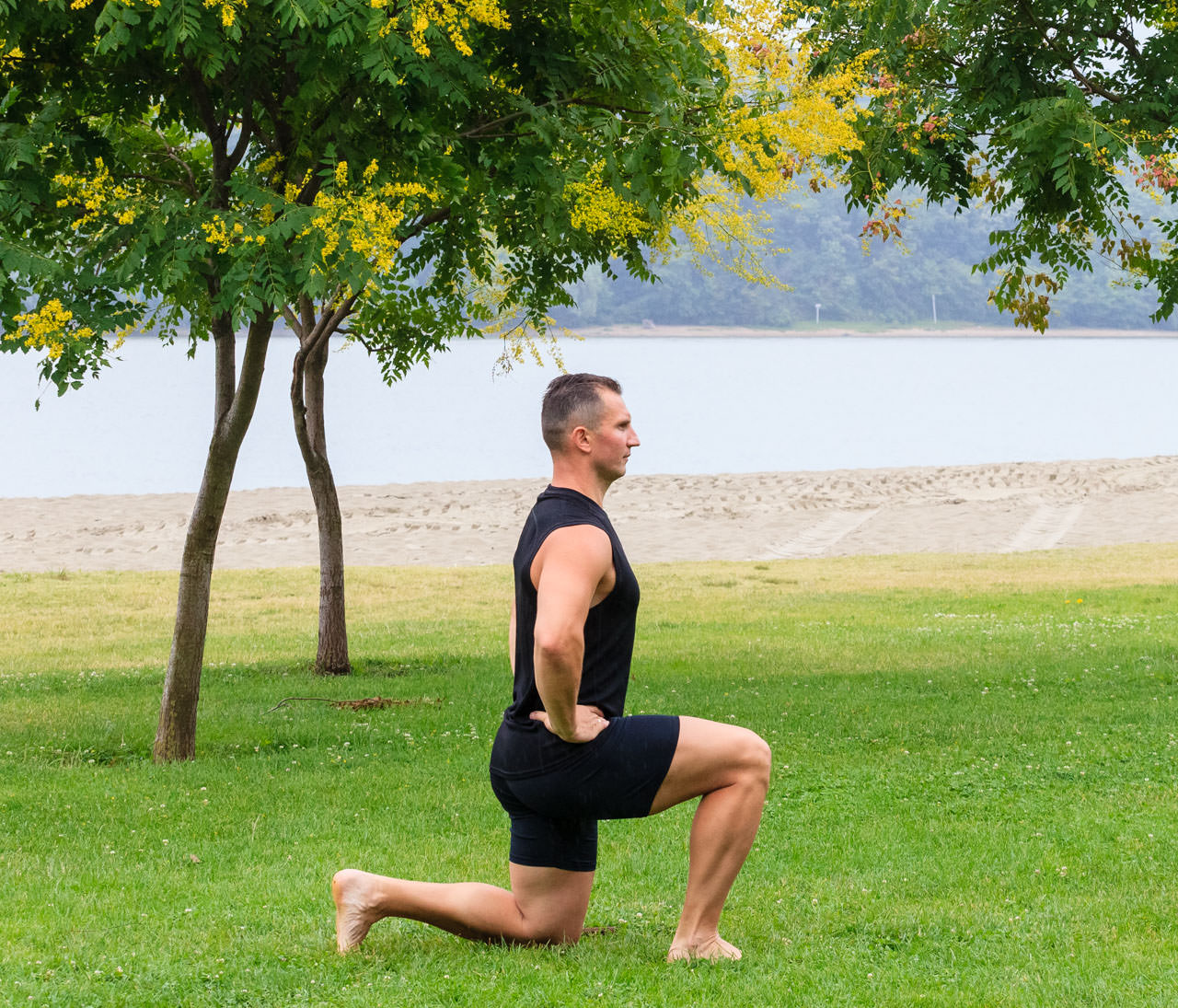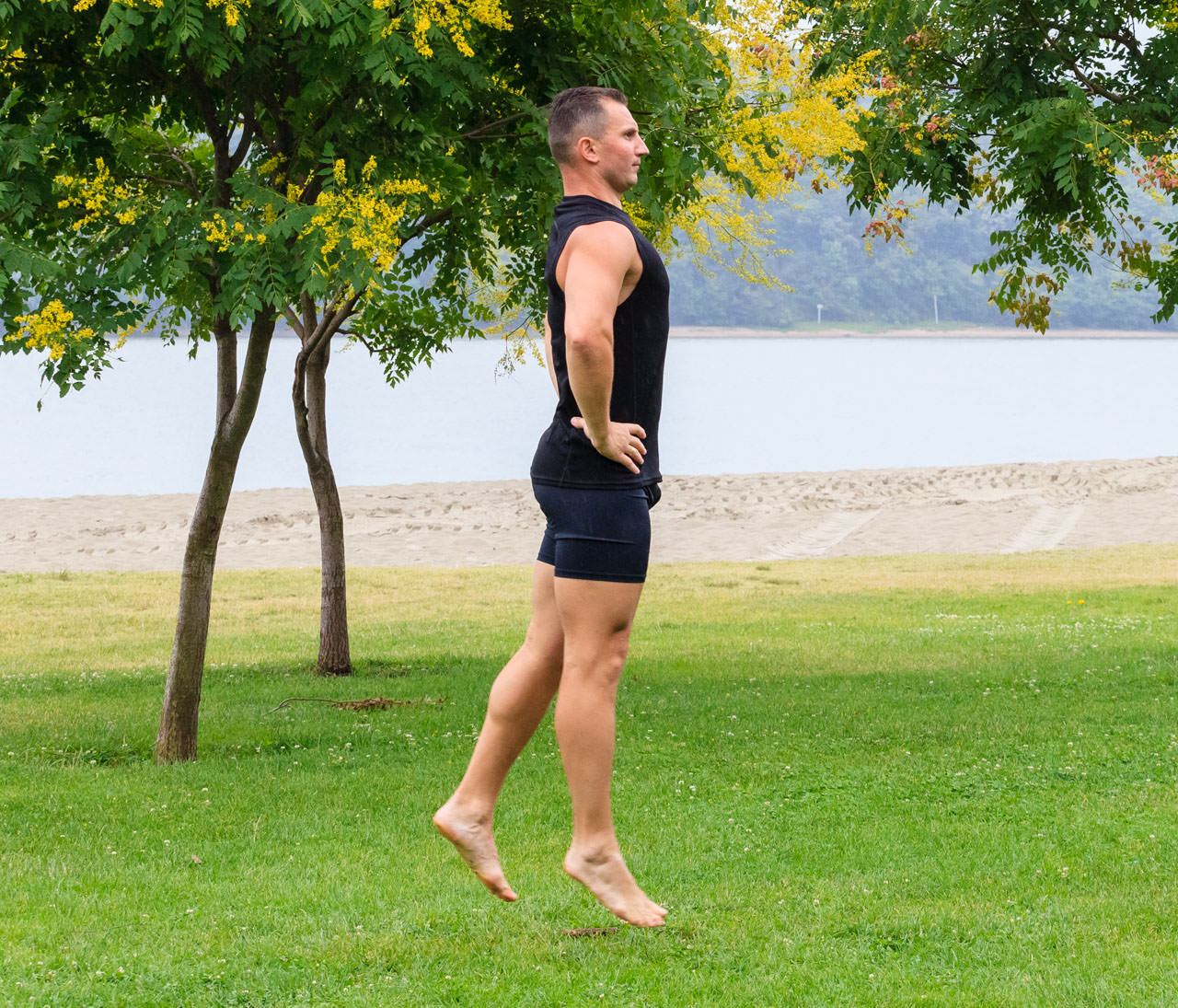 Scissors Jump
1
Stand straight and step forward with your left leg. Put your hands on your waist.
2
Assume a lunge stance position with left foot forward with the knee bent, and the right knee nearly touching the ground. Ensure that the left knee is over the mid line of the foot.
3
Extending through both legs, jump as high as possible. As you jump as high as you can, switch the position of your legs, moving your left leg to the back and the right leg to the front.
4
As you land, absorb the impact through the legs by adopting the lunge position, and repeat the exercise according to the training plan alternating legs.