Workouts with this exercise
Primary muscles
Back
Secondary muscles
Shoulder
Equipment
Parasols Bar
Exercise description
Male exercise for the beach.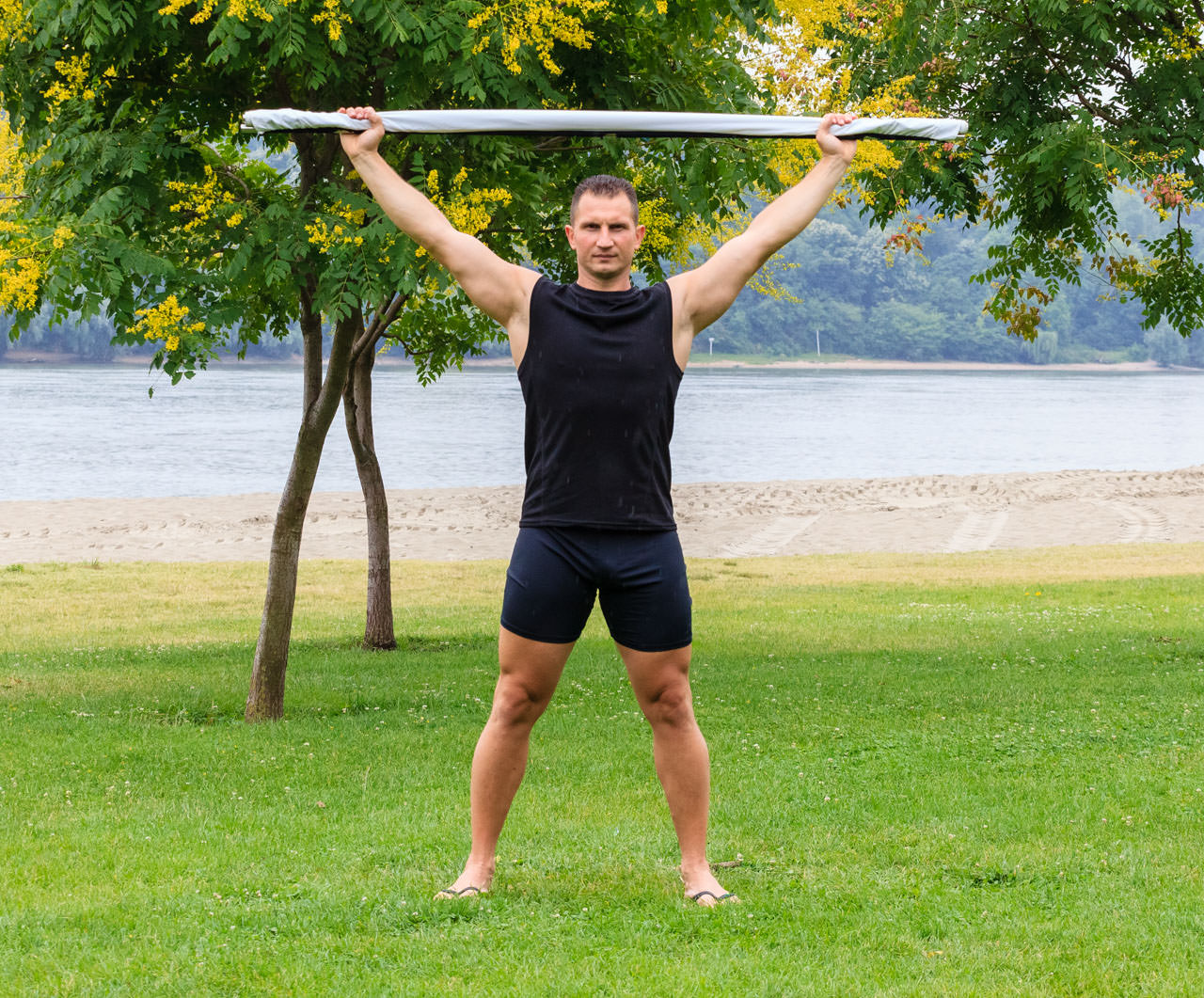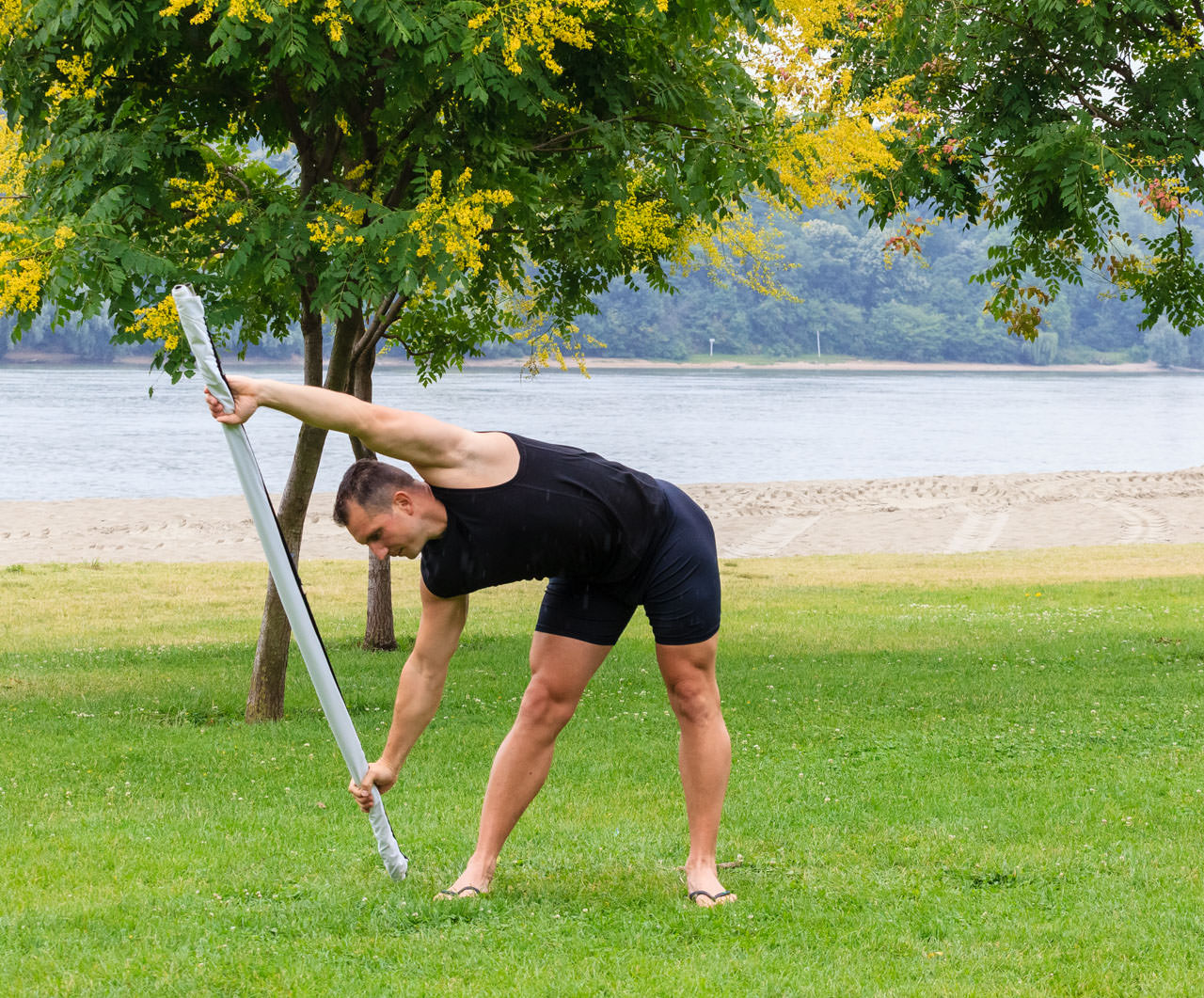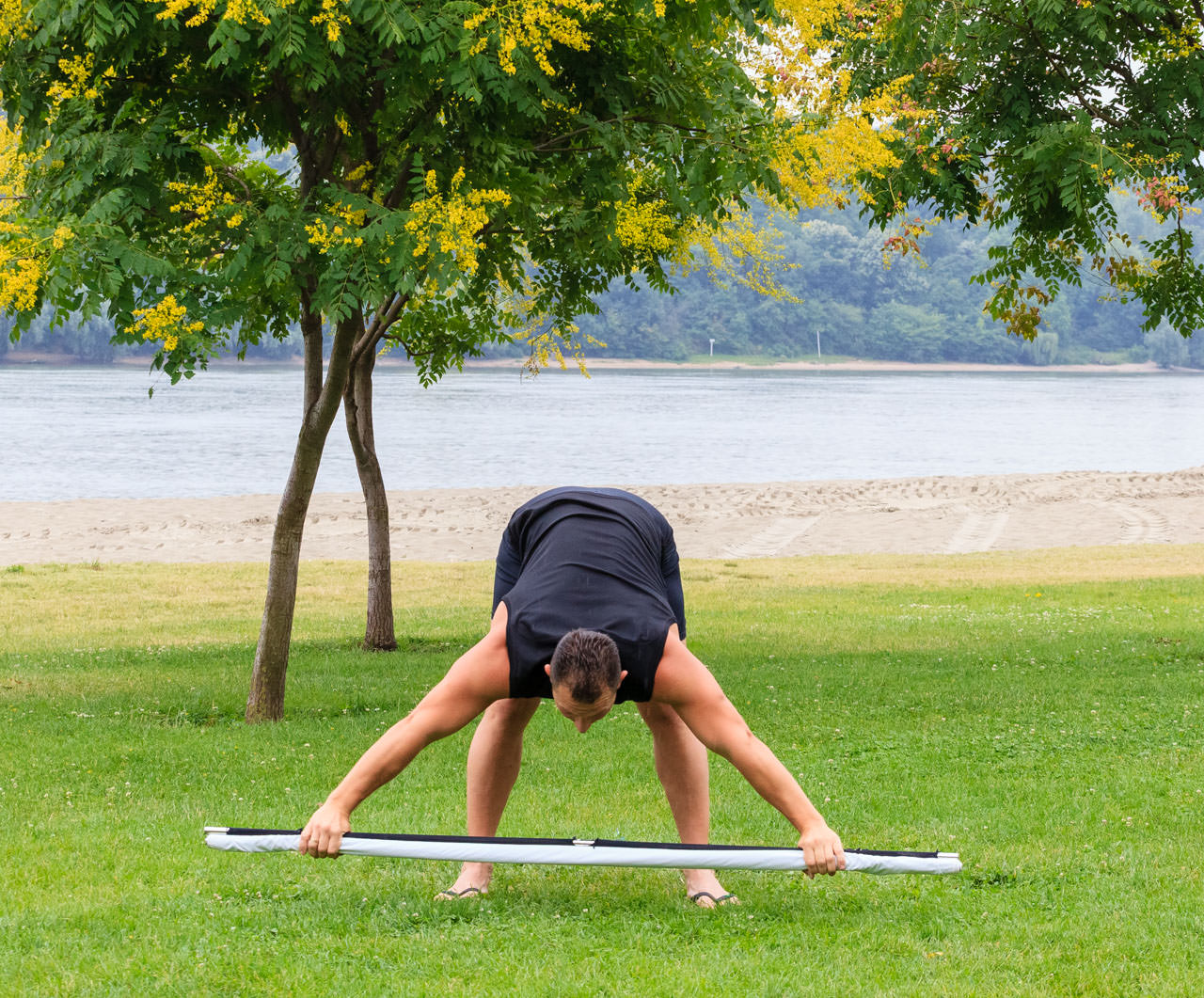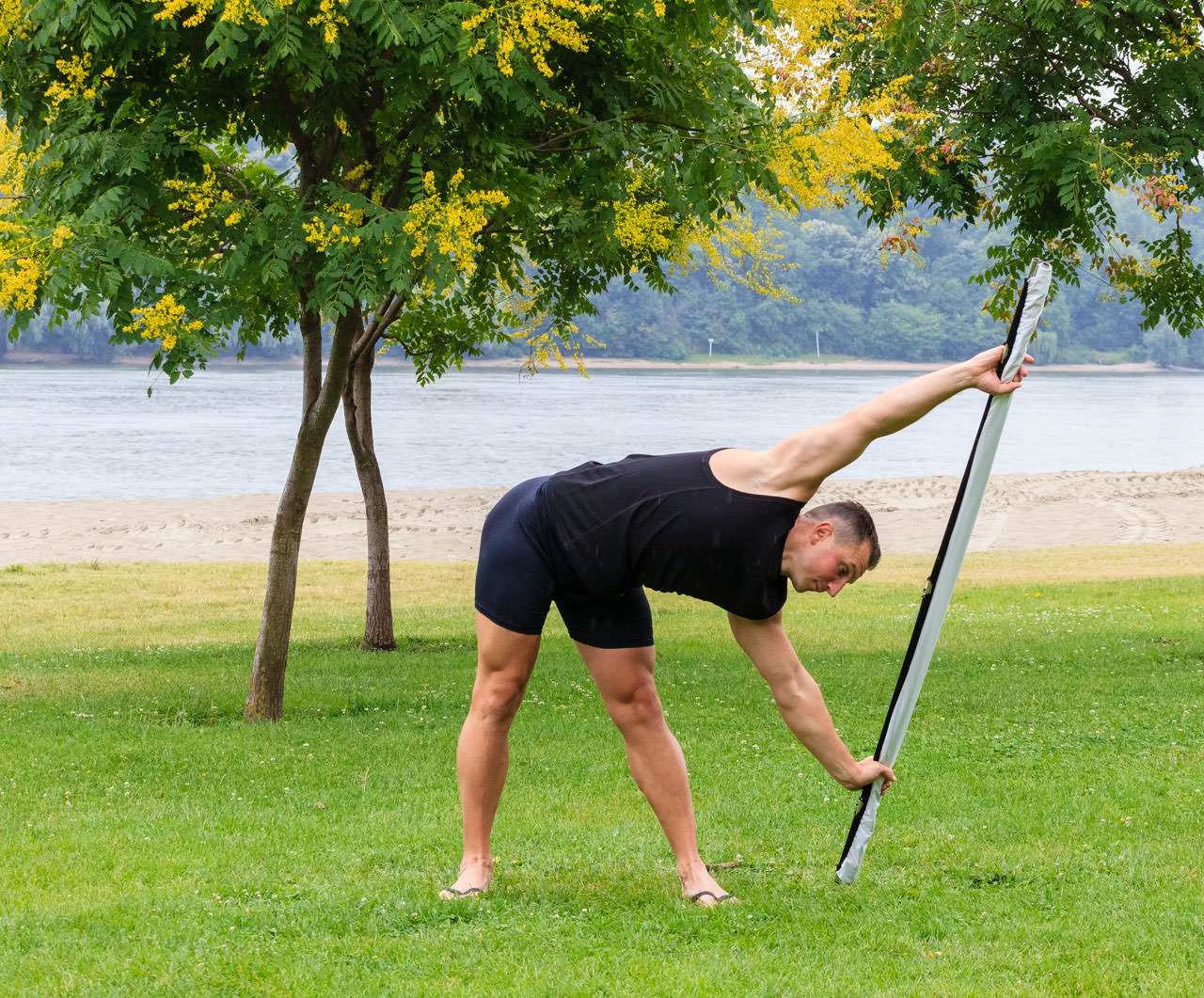 Parasols Bar Circle
1
Stand straight with your feet shoulder width apart. Extend your arms above your head holding a parasols bar with both hands (palms facing forward).
2
Bend over to the right leg and start to make circle to the opposite side. Keep your arms and legs extended.
3
Circle with the bar until you finish at the starting position. Repeat the exercise according to the training plan then switch sides.