Workouts with this exercise
Primary muscles
Upper Leg
Secondary muscles
Back
Glutes
Equipment
Dumbbell
Exercise description
Male exercise for the city.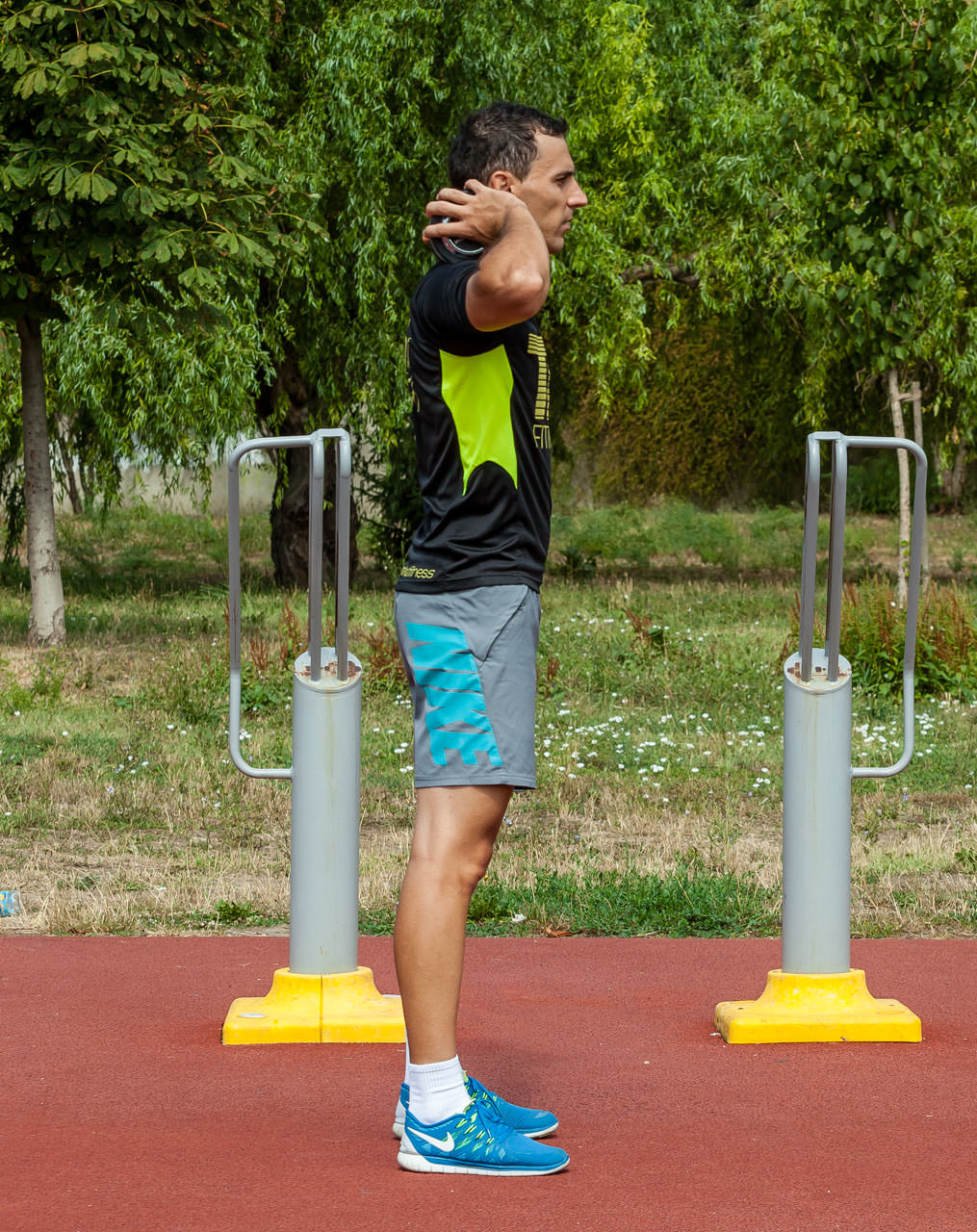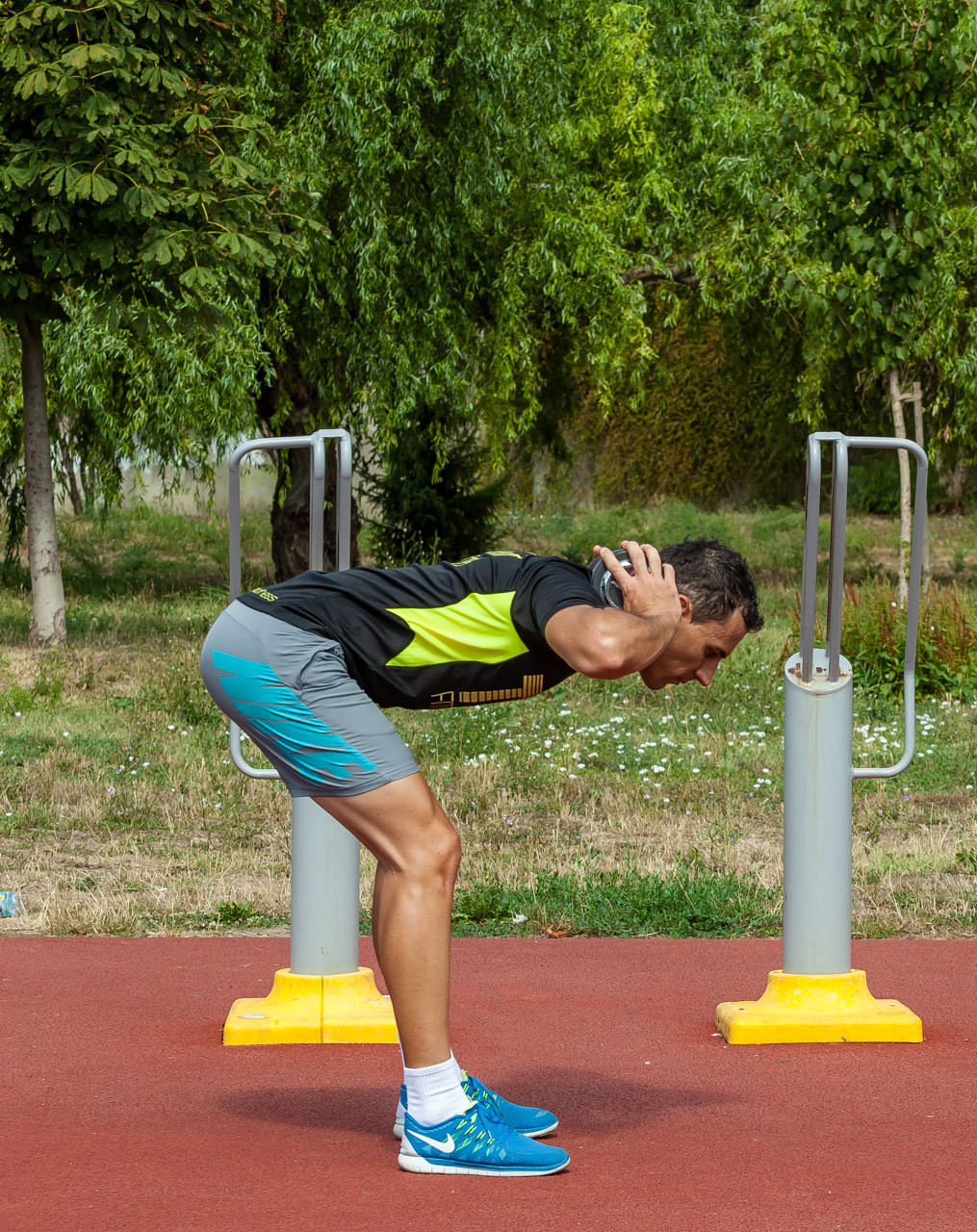 Dumbbell Good Morning
1
Stand holding a dumbbell behind your head, with your arms bent. Your feet should be shoulder width apart, your knees slightly bent.
2
Keeping your legs stationary, move your torso forward by bending at the hips. Lower your torso until it is parallel with the floor.
3
Reverse the motion by extending through the hips with your glutes and hamstrings. Repeat the exercise according to the training plan.