Workouts with this exercise
Primary muscles
Upper Leg
Secondary muscles
Lower Leg
Glutes
Shoulder
Equipment
Dumbbell
Exercise description
Male exercise for the city.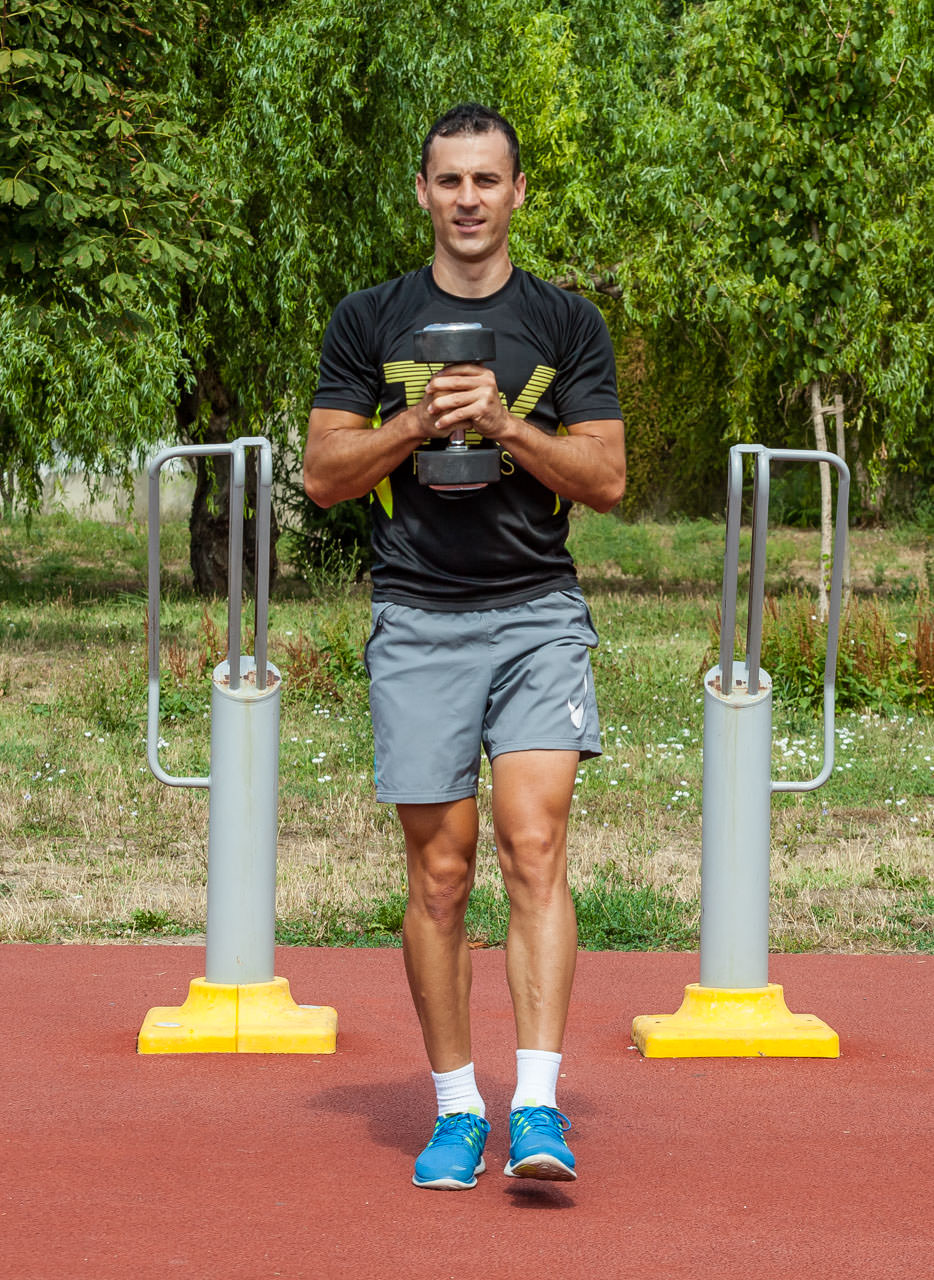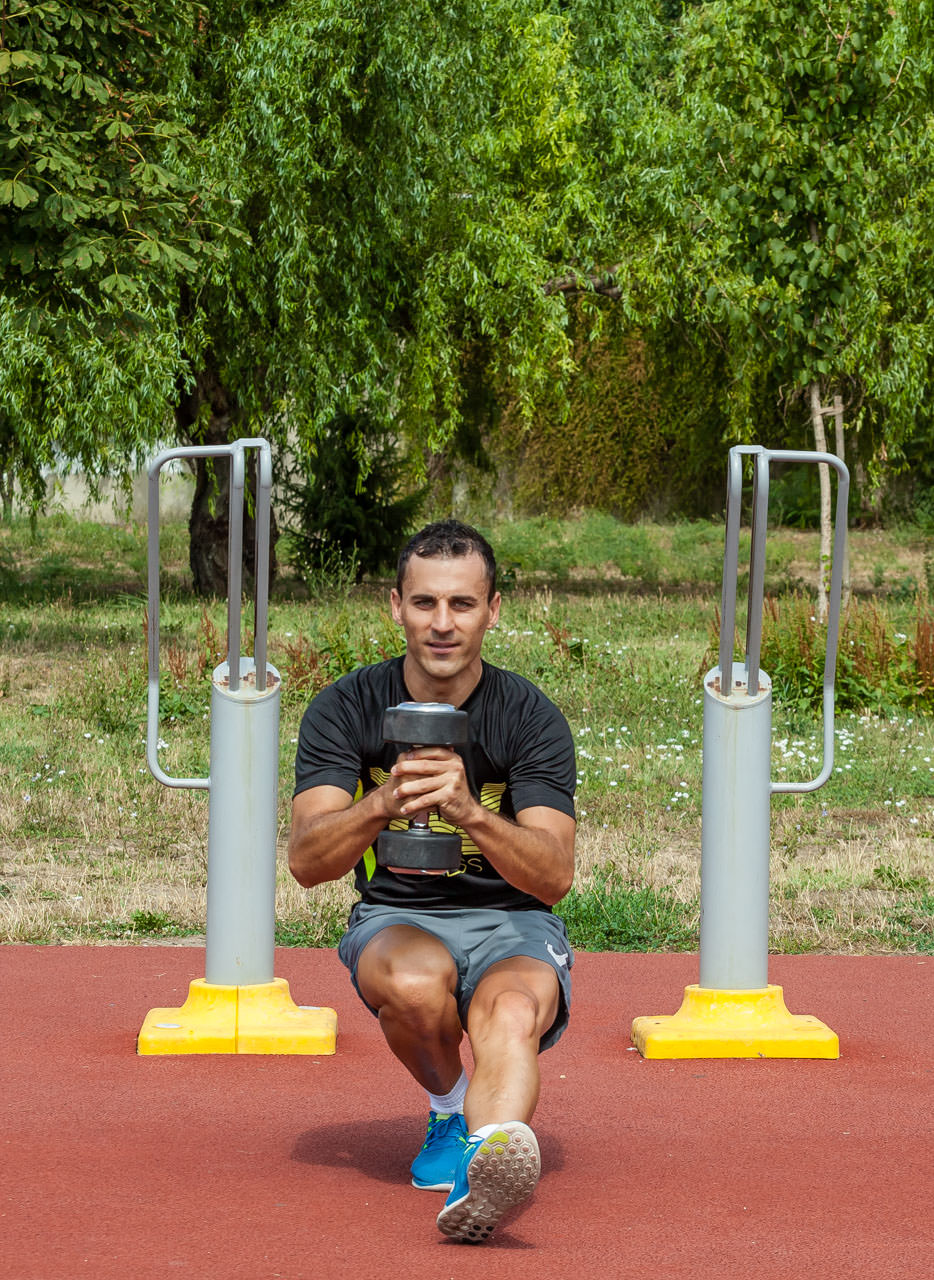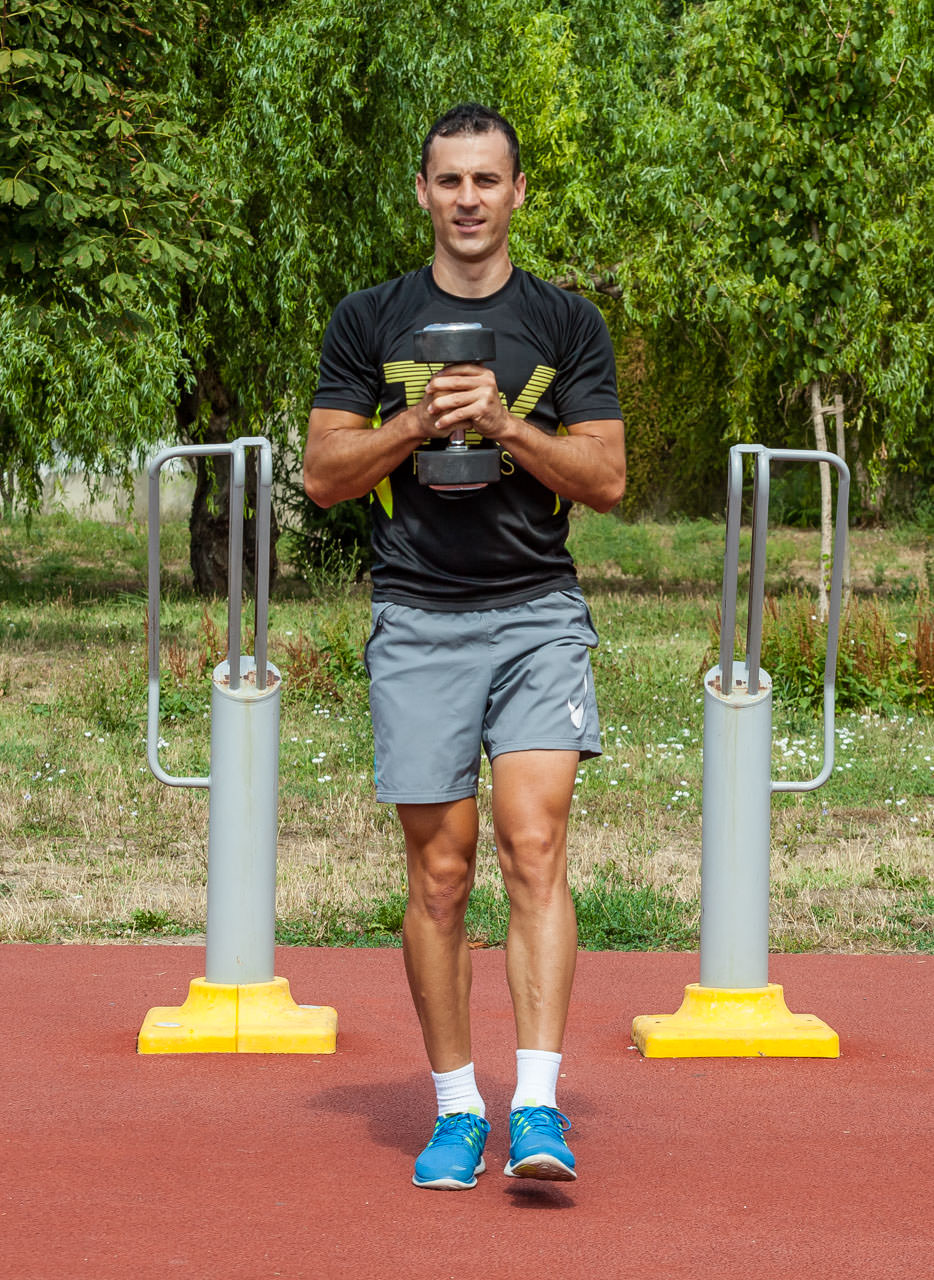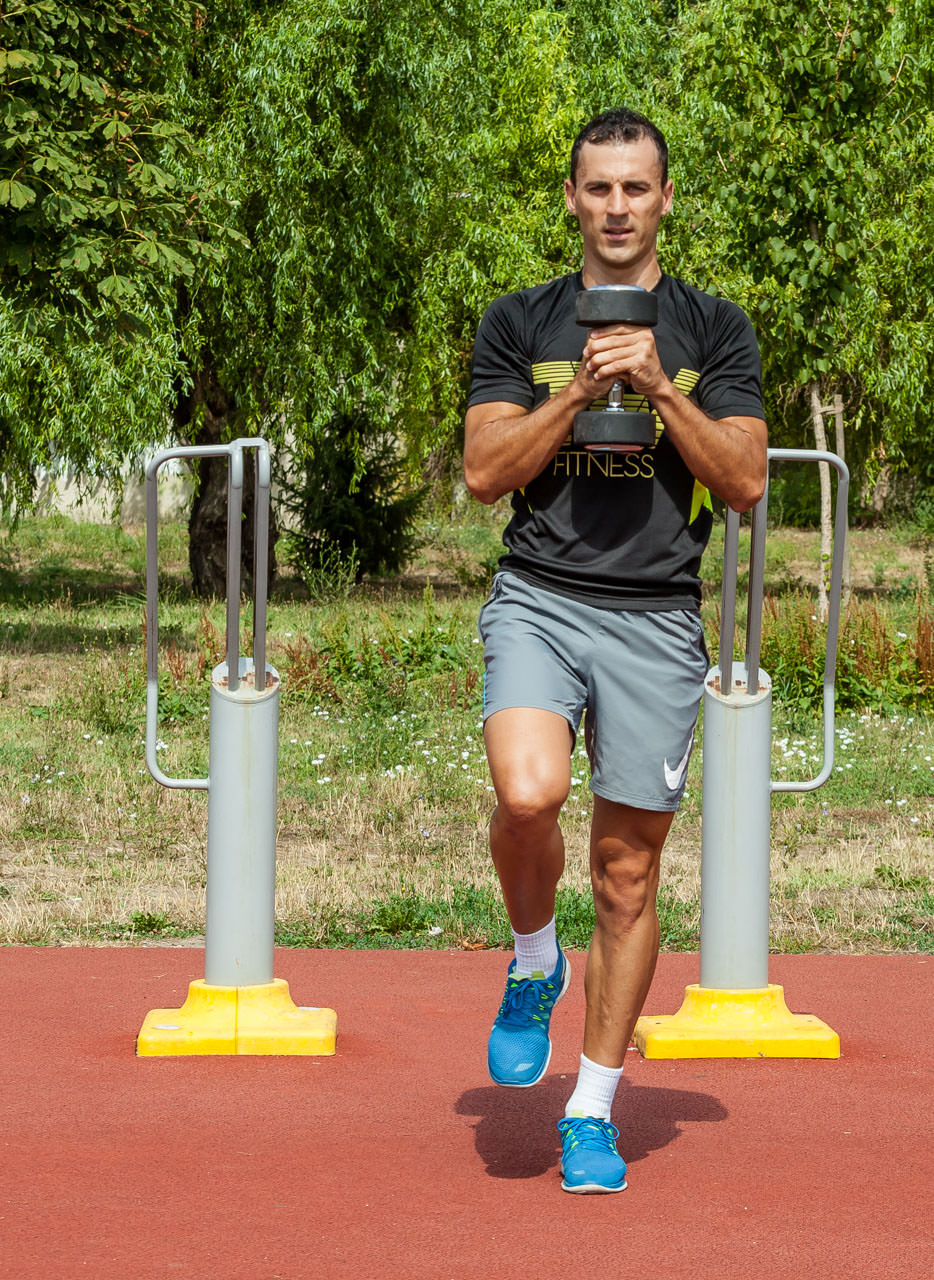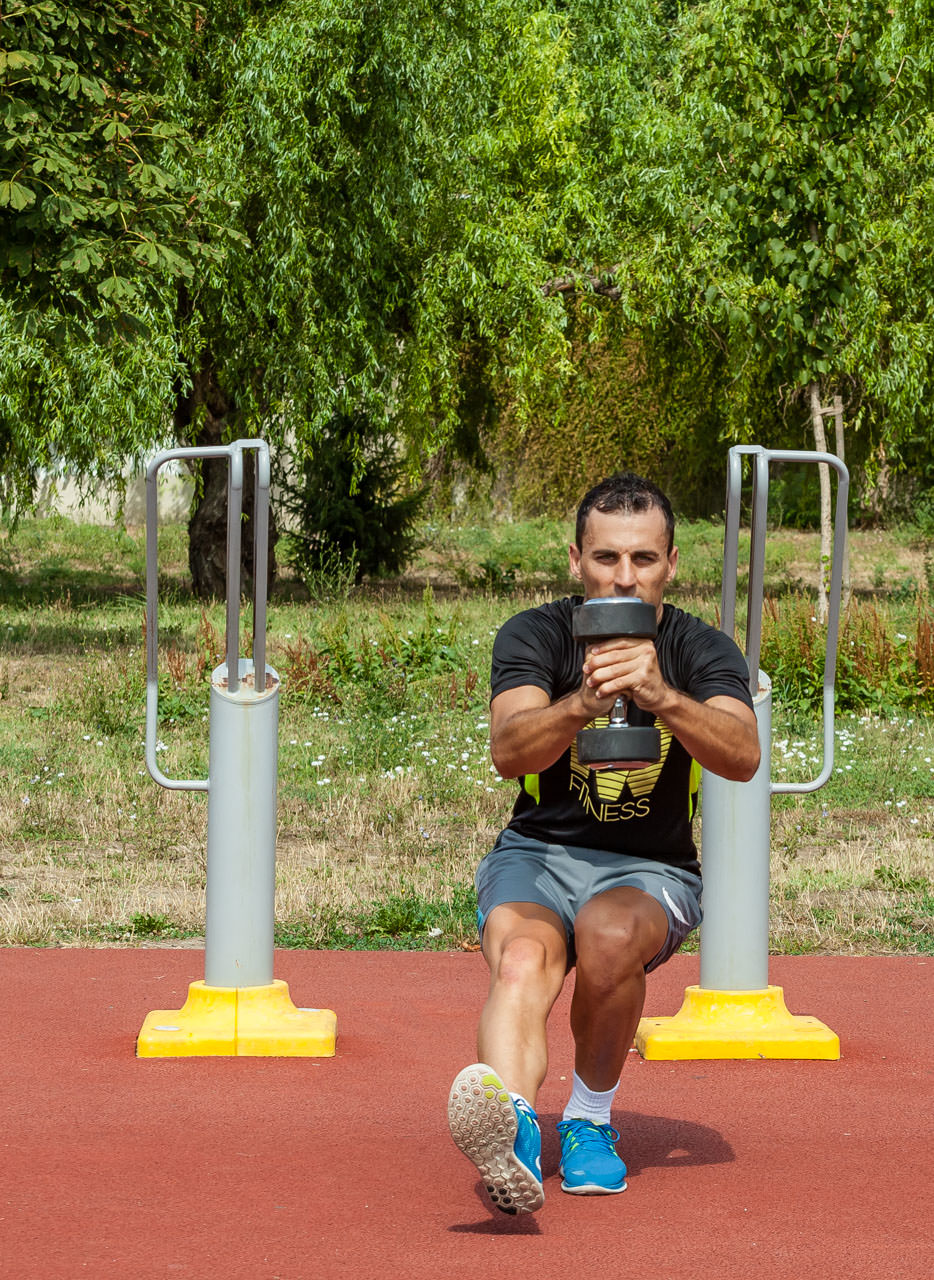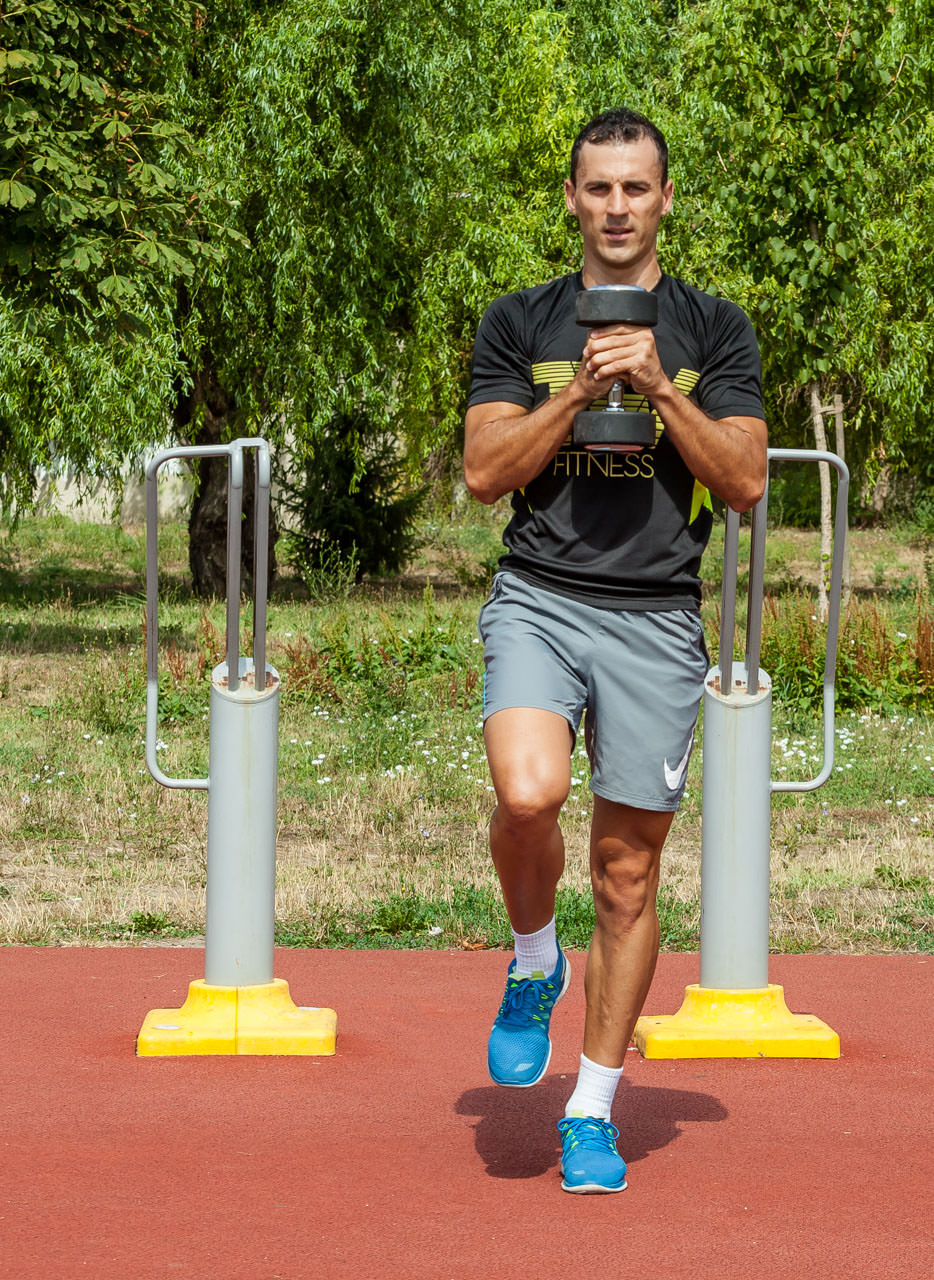 Dumbbell Single Leg Squat
1
From a standing position, raise one foot off the ground, holding a dumbbell with both hands. You should be looking directly forward, with your chest up, knees and hips slightly bent, and your back straight.
2
Squat down by flexing the knee and sitting back with the hips, holding the dumbbell up in front of you.
3
Hold the bottom position for a second and then reverse the motion, driving through the heel and keeping your head and chest up. Repeat the exercise according to the training plan, then switch legs.