Workouts with this exercise
Primary muscles
Upper Leg
Biceps
Shoulder
Secondary muscles
Glutes
Lower Leg
Equipment
Dumbbell
Exercise description
Male exercise for the city.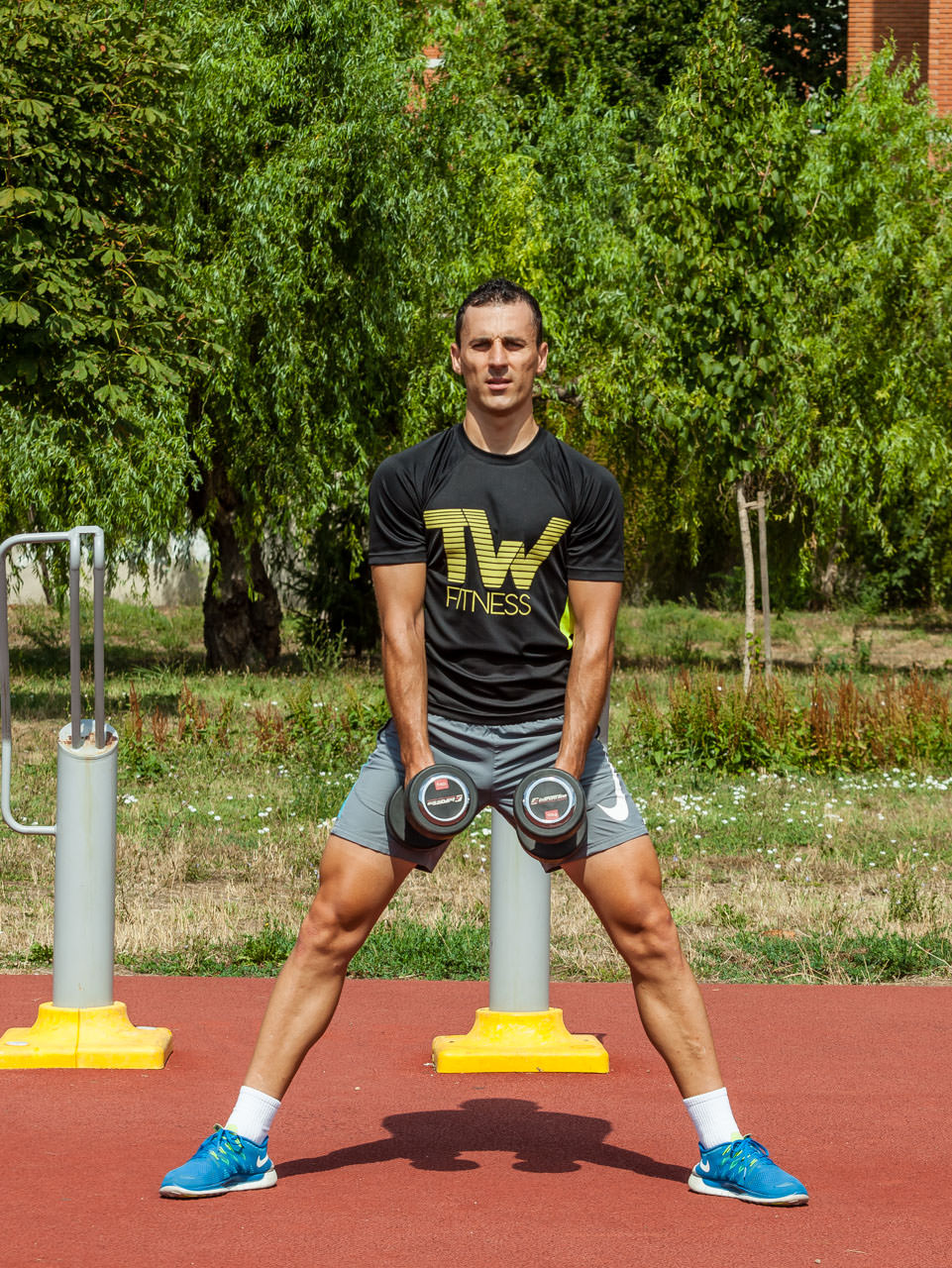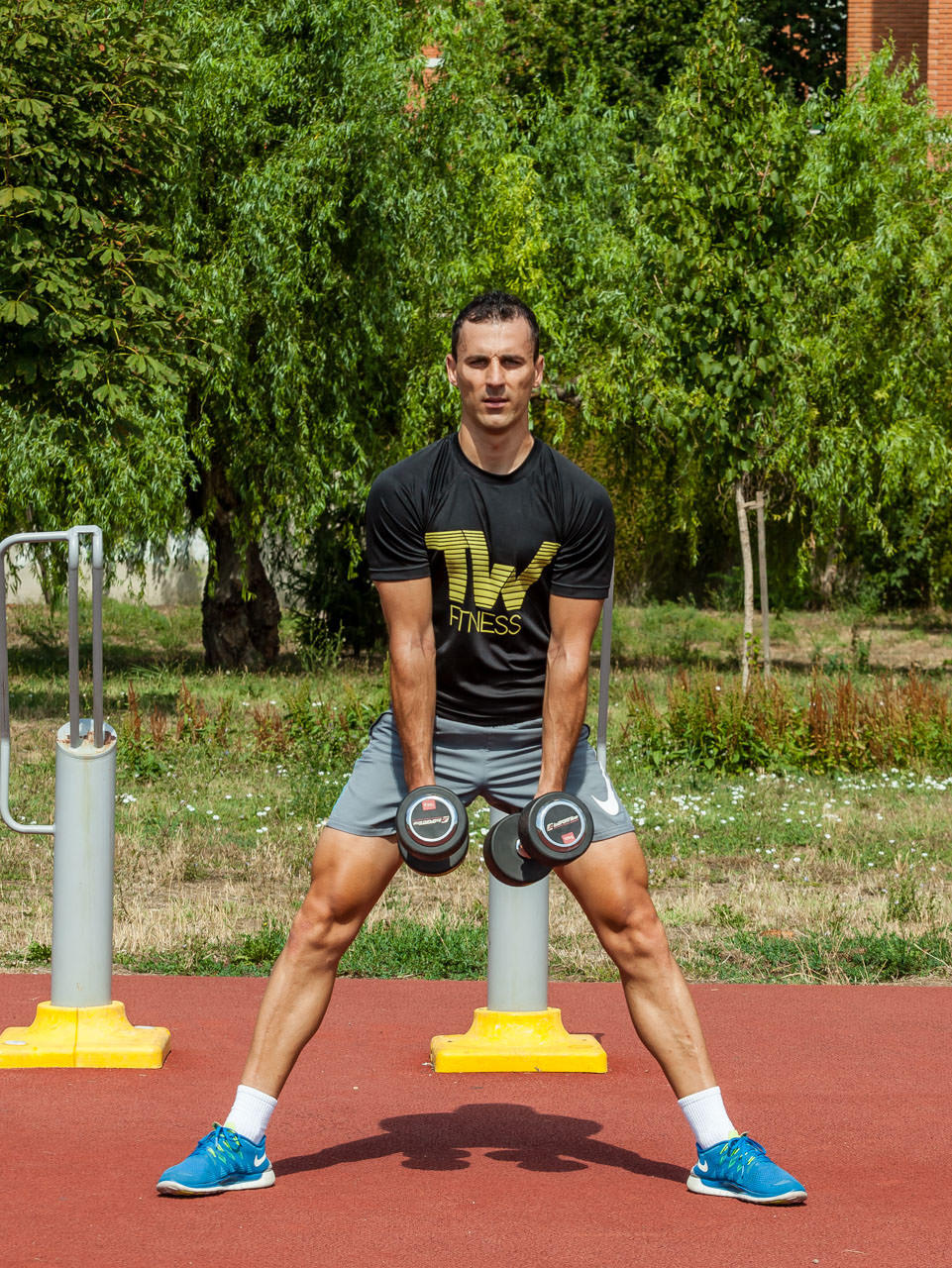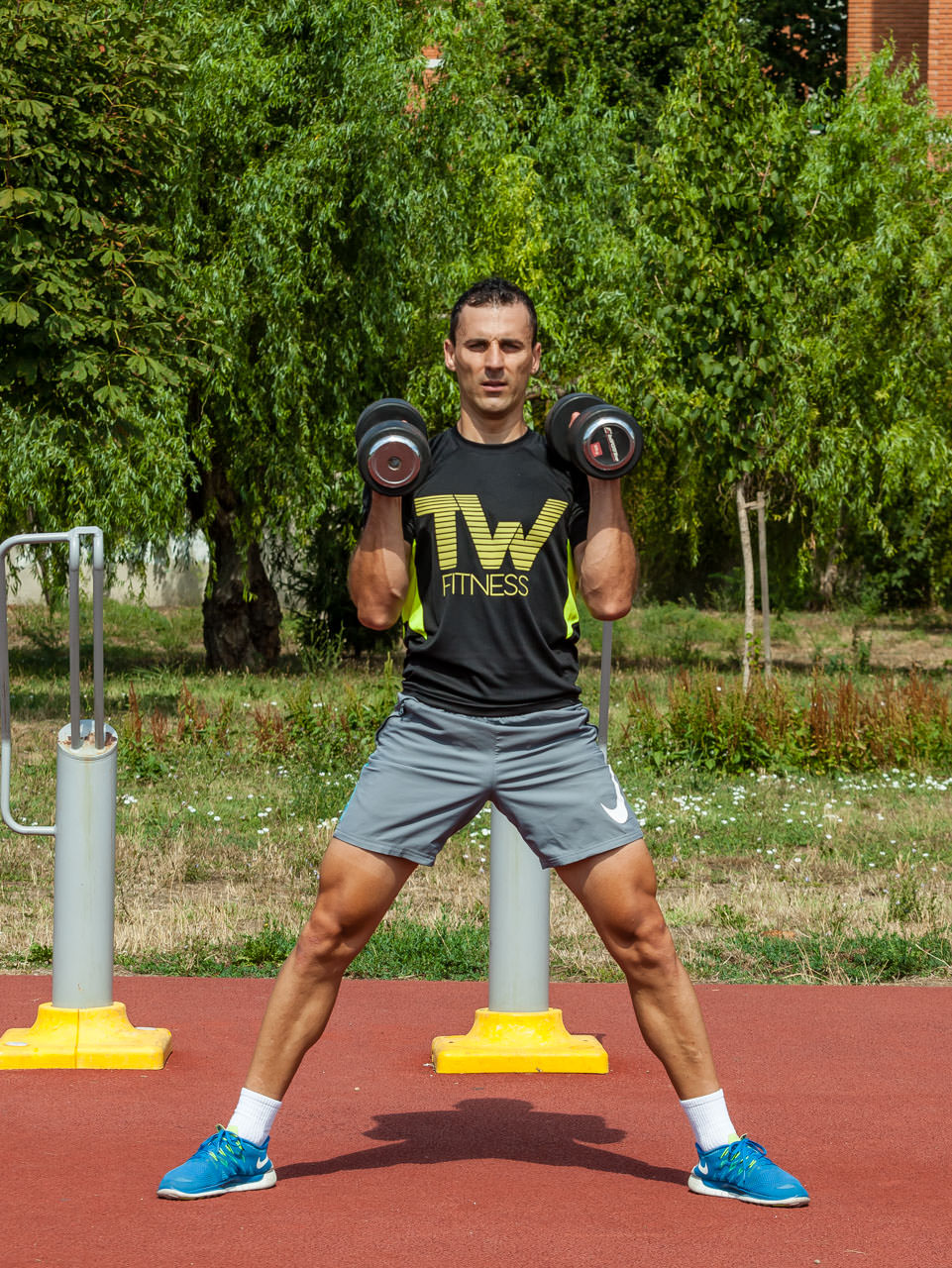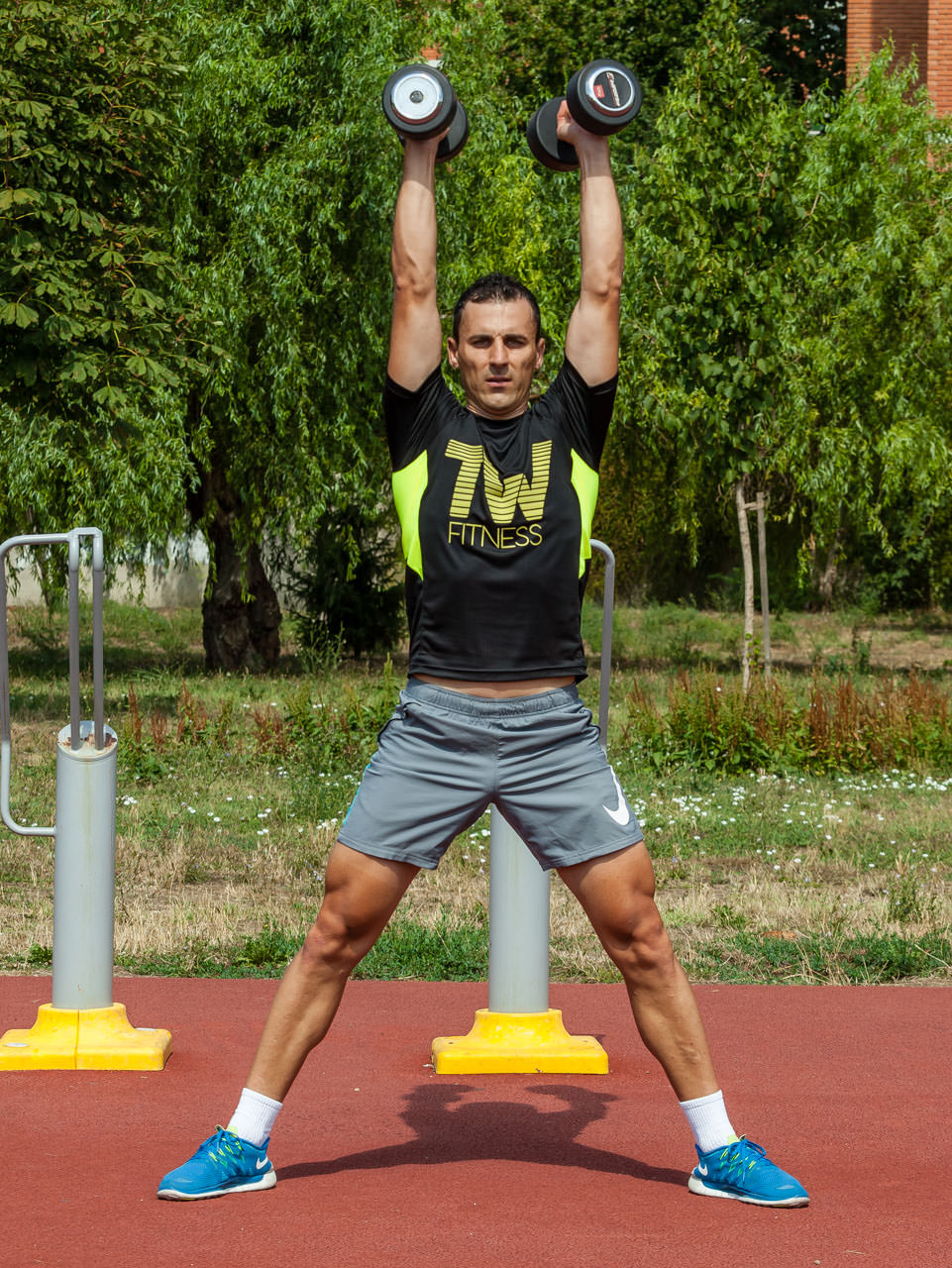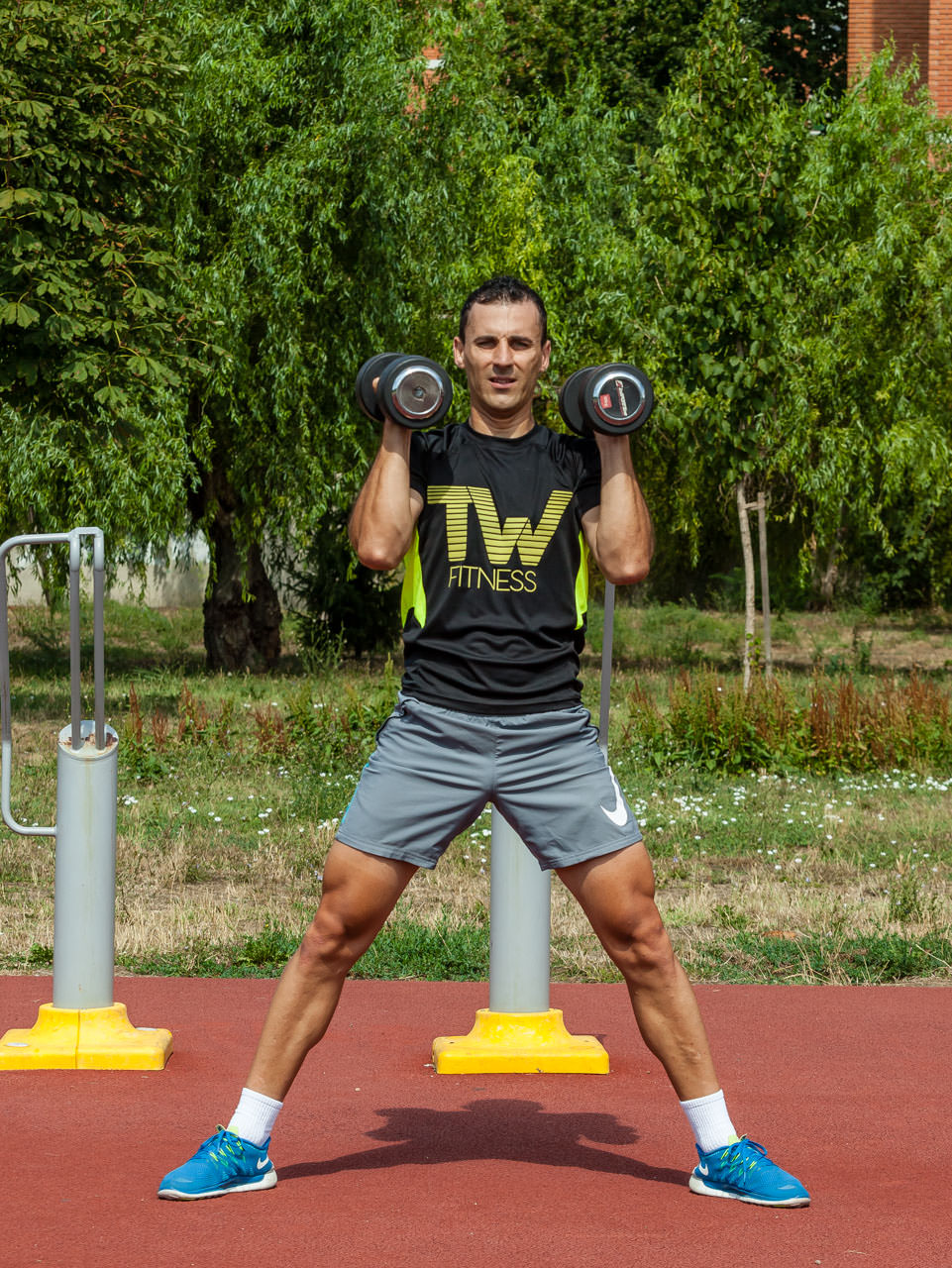 Dumbbell Sumo Squat Curl Press
1
Stand holding a pair of dumbbells at arm's length in front of you, with your feet twice shoulder width apart, toes pointed out.
2
Lower your body as far as you can by pushing your hips back and bending your knees. The dumbbells should nearly touch the ground.
3
Simultaneously push yourself back up to a standing position and curl the dumbbells to your shoulders. Once you are upright press the weights directly overhead.
4
Lower the dumbbells to the starting position and repeat the exercise according to the training plan.