Workouts with this exercise
Primary muscles
Traps
Back
Upper Leg
Secondary muscles
Shoulder
Glutes
Equipment
Barbell
Exercise description
Male exercise for the city.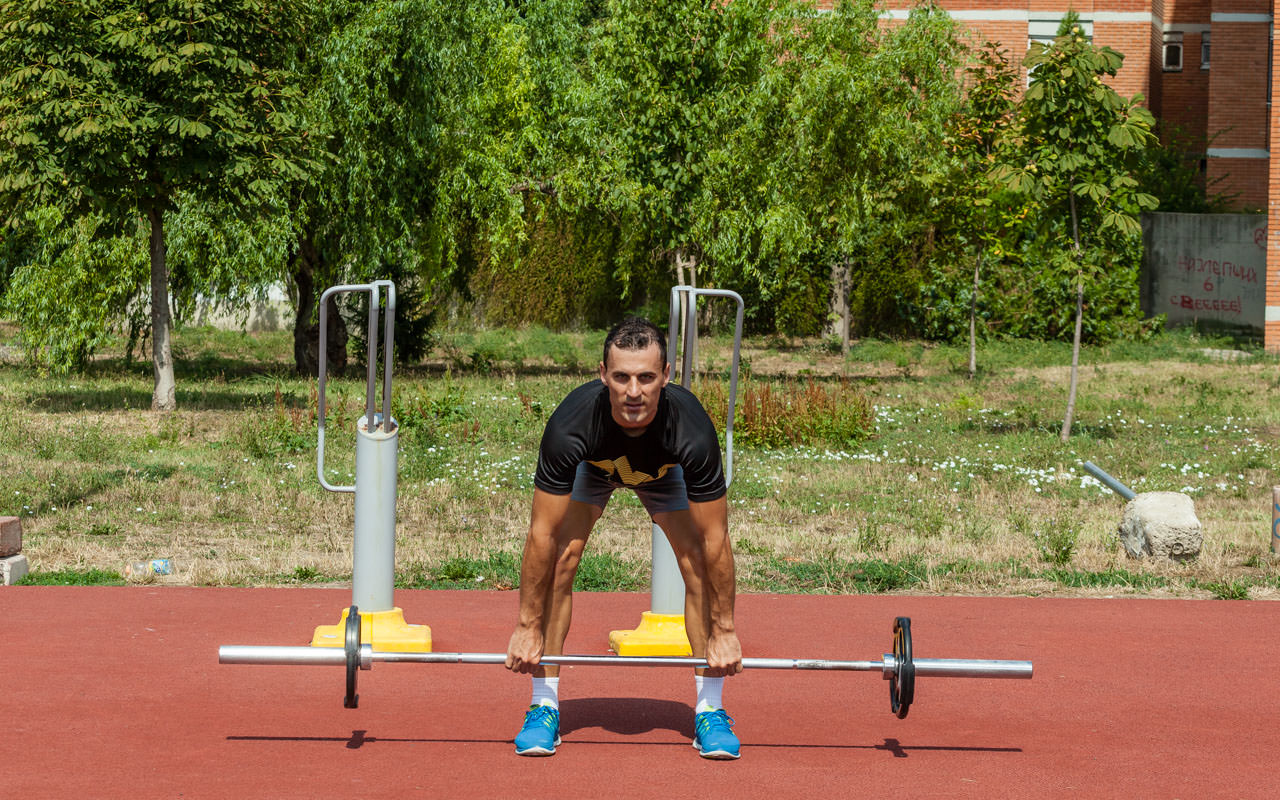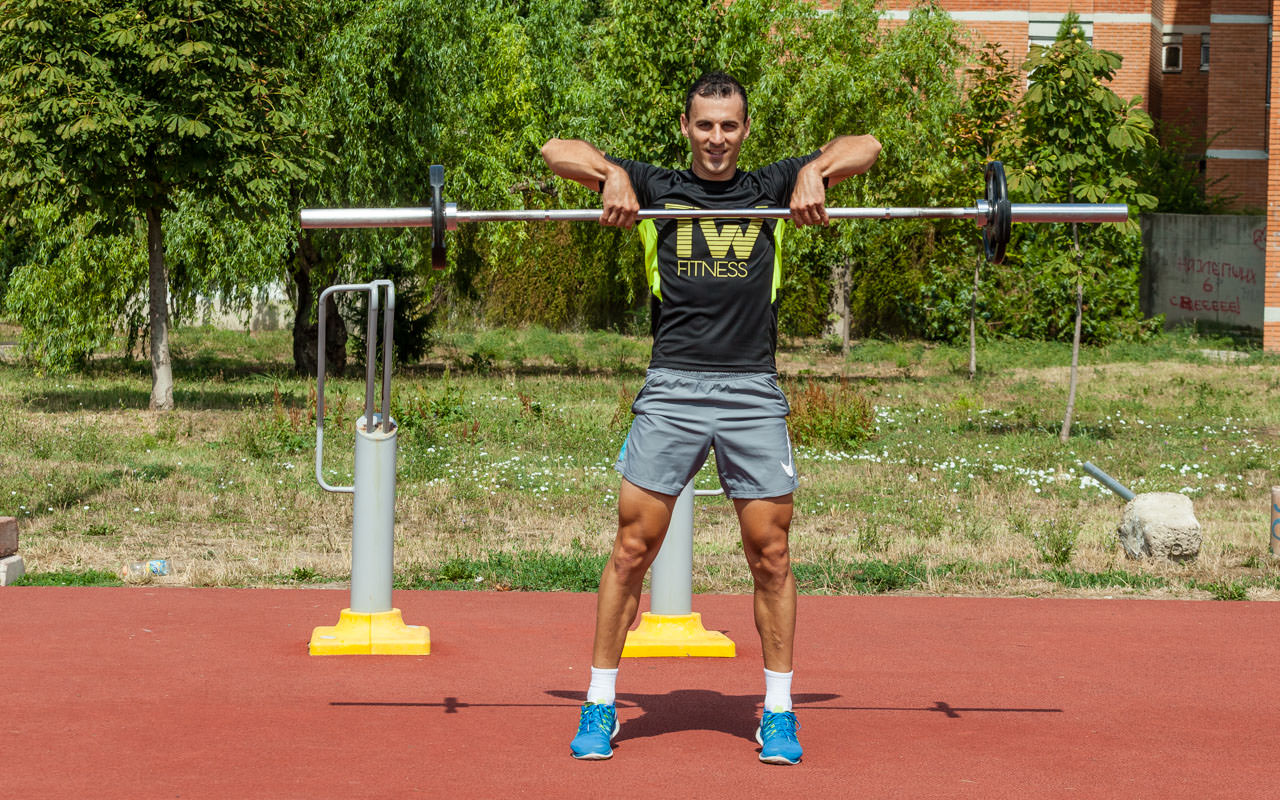 Barbell High Pull
1
Place your feet shoulder width apart and stand so your shins are roughly two inches away from the barbell. Push your hips back and bend your knees while grabbing the barbell with an overhand grip.
2
Explode up tall and shrug your shoulders to pull the barbell as high as possible before slowly lowering back to the starting position. Repeat the exercise according to the training plan.