Workouts with this exercise
Primary muscles
Upper Leg
Secondary muscles
Glutes
Lower Leg
Equipment
Barbell
Exercise description
Male exercise for the city.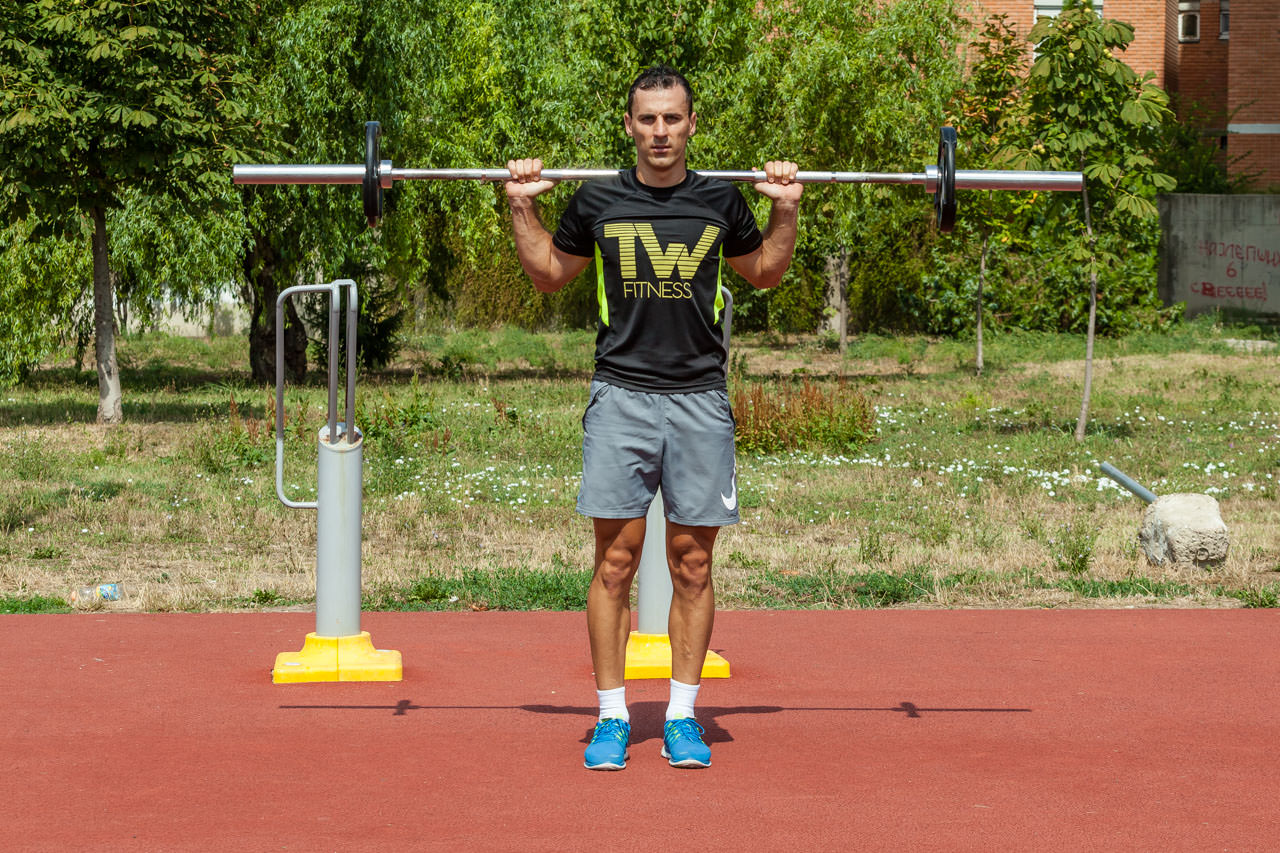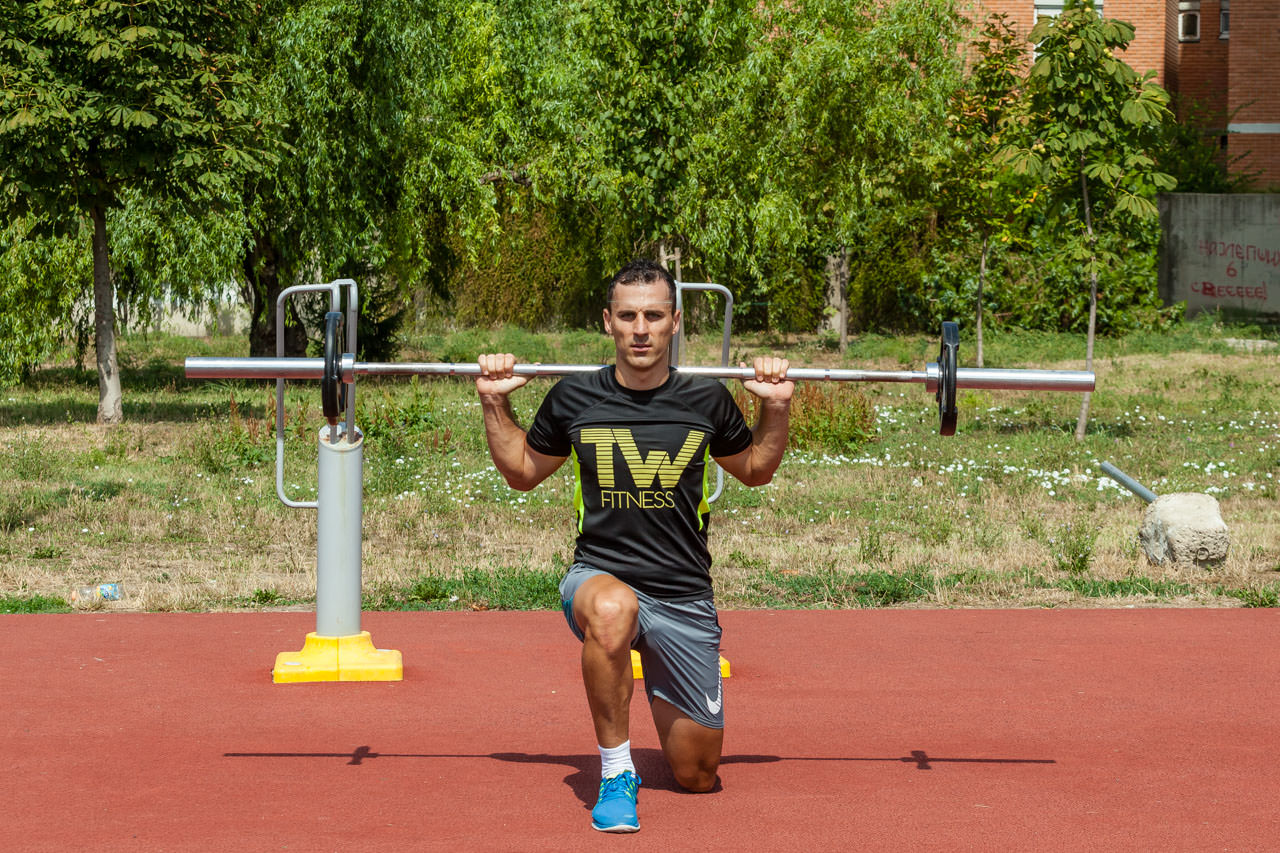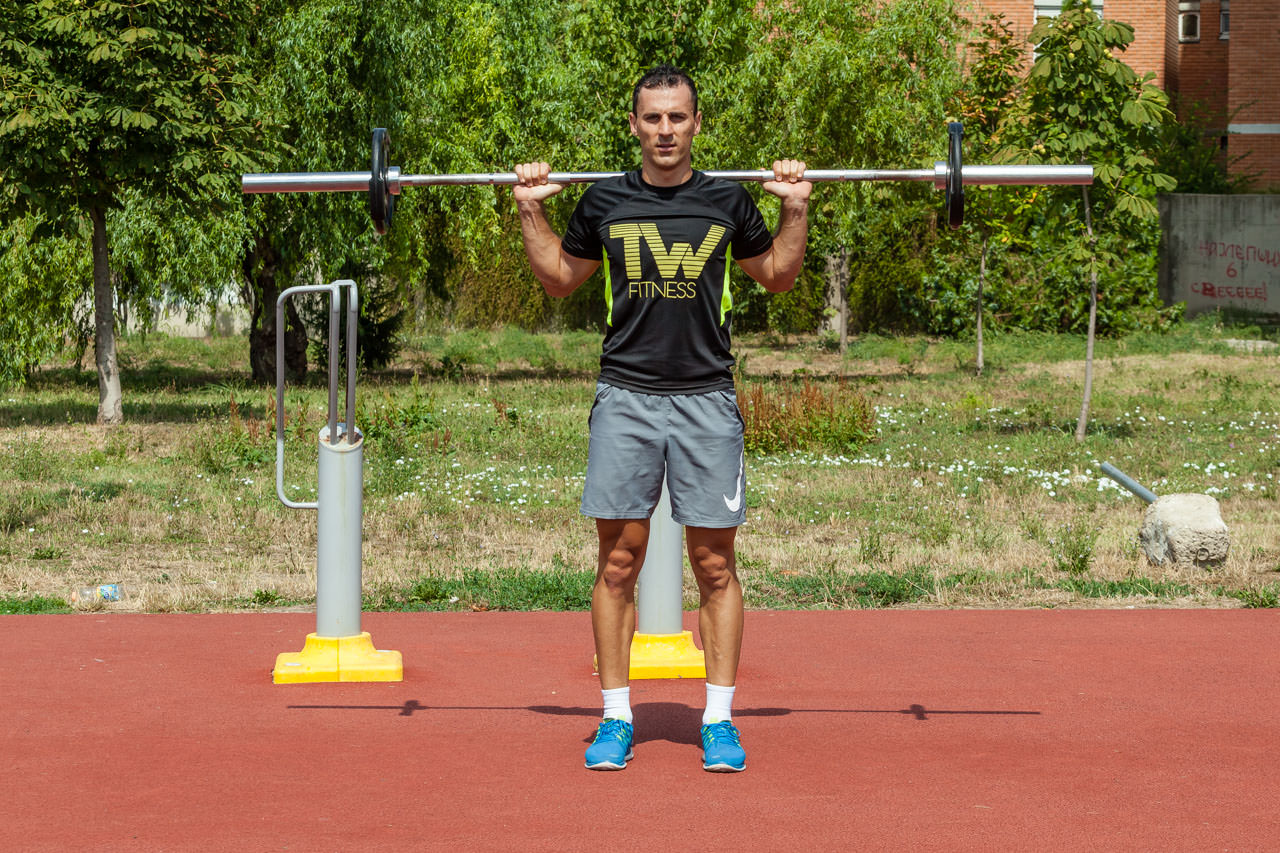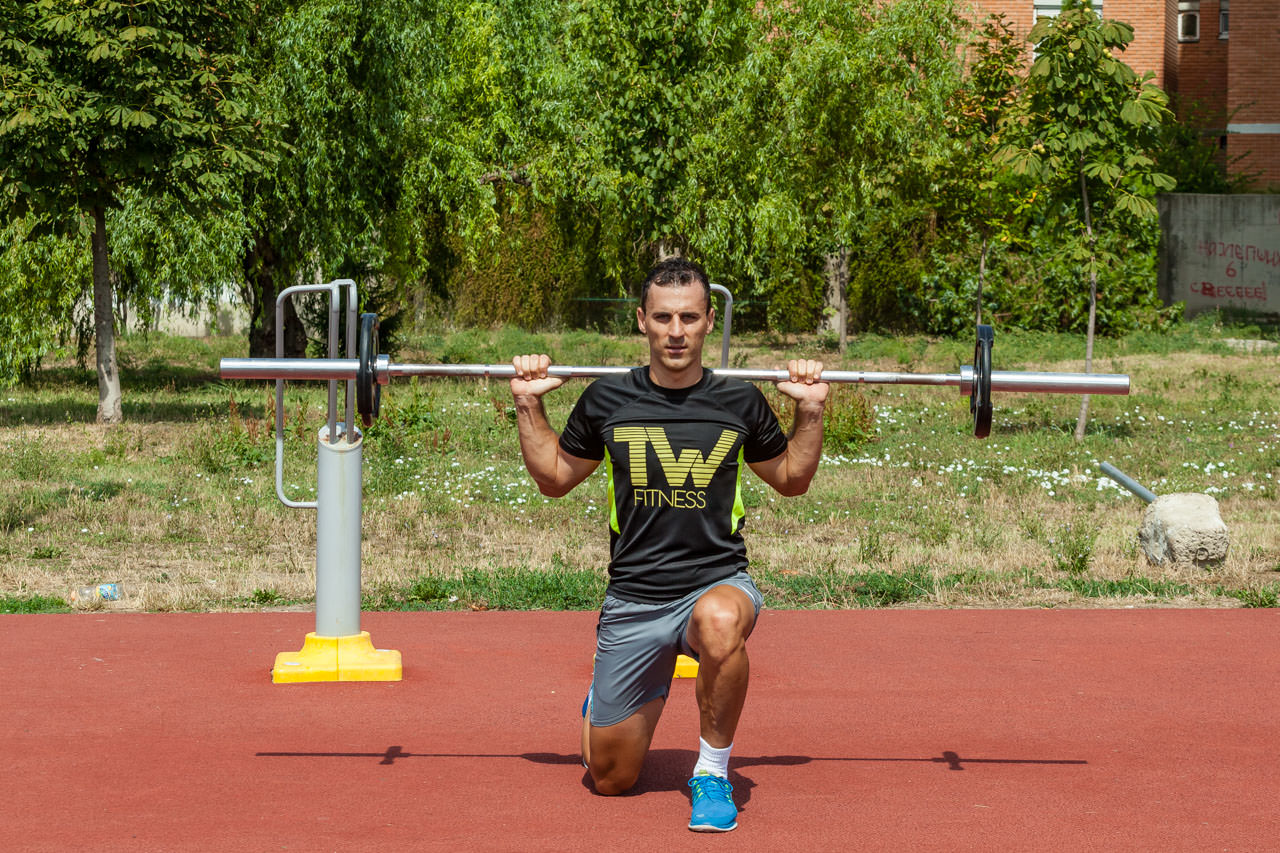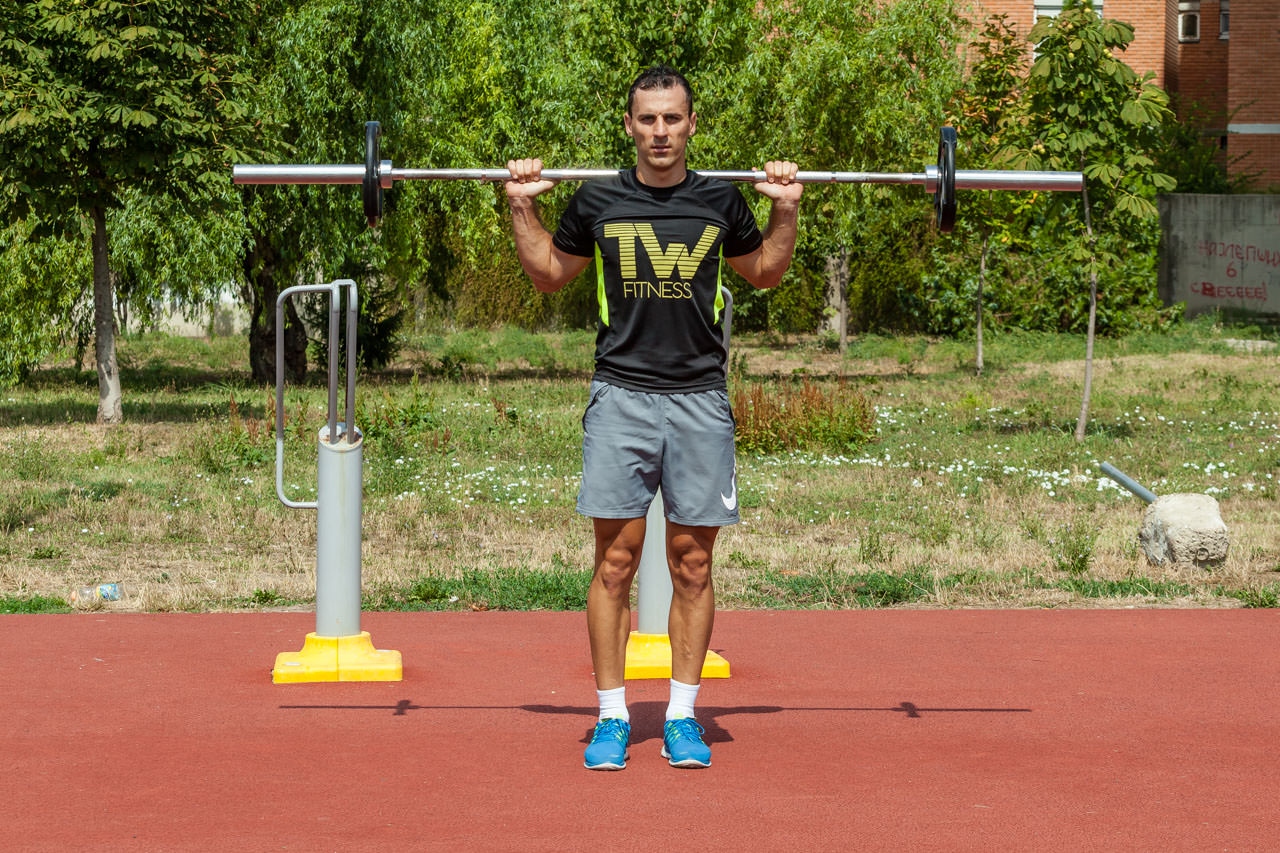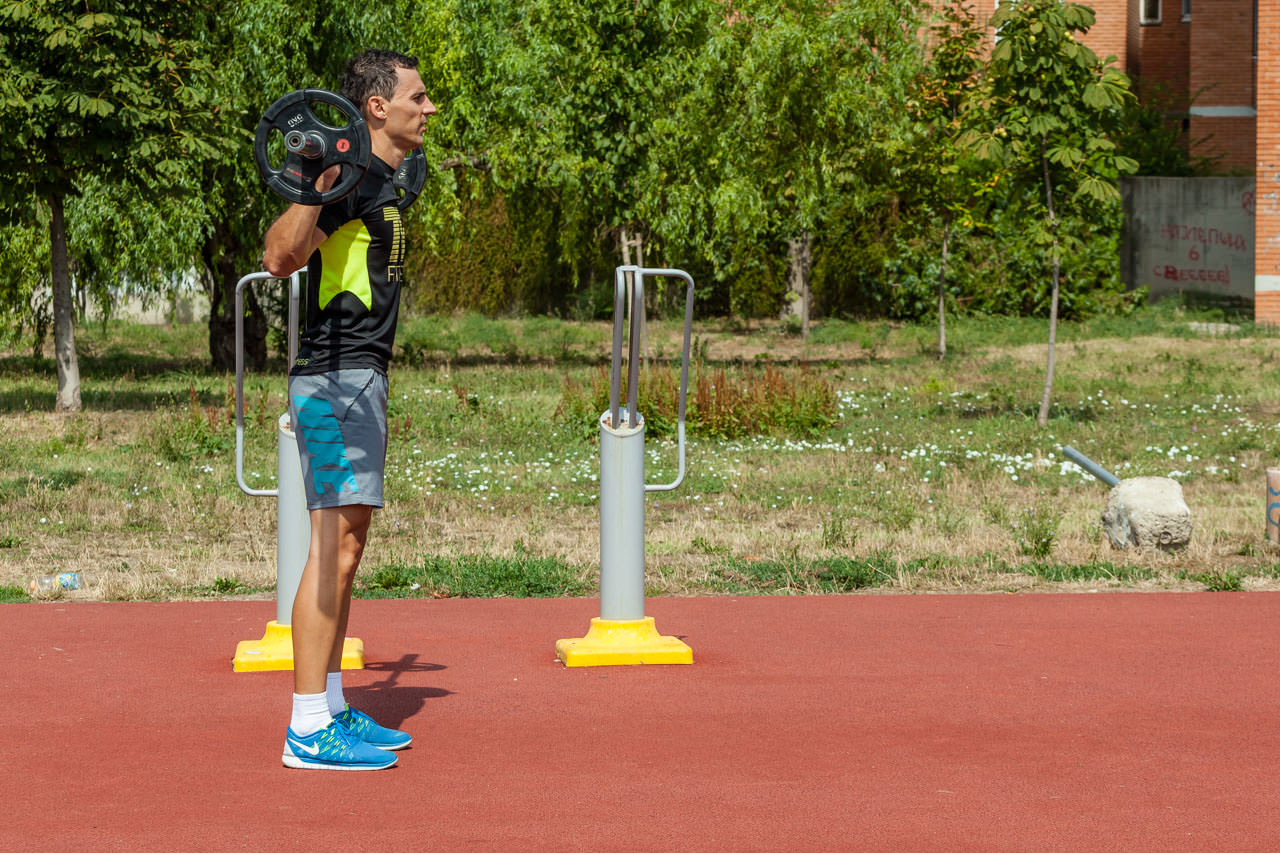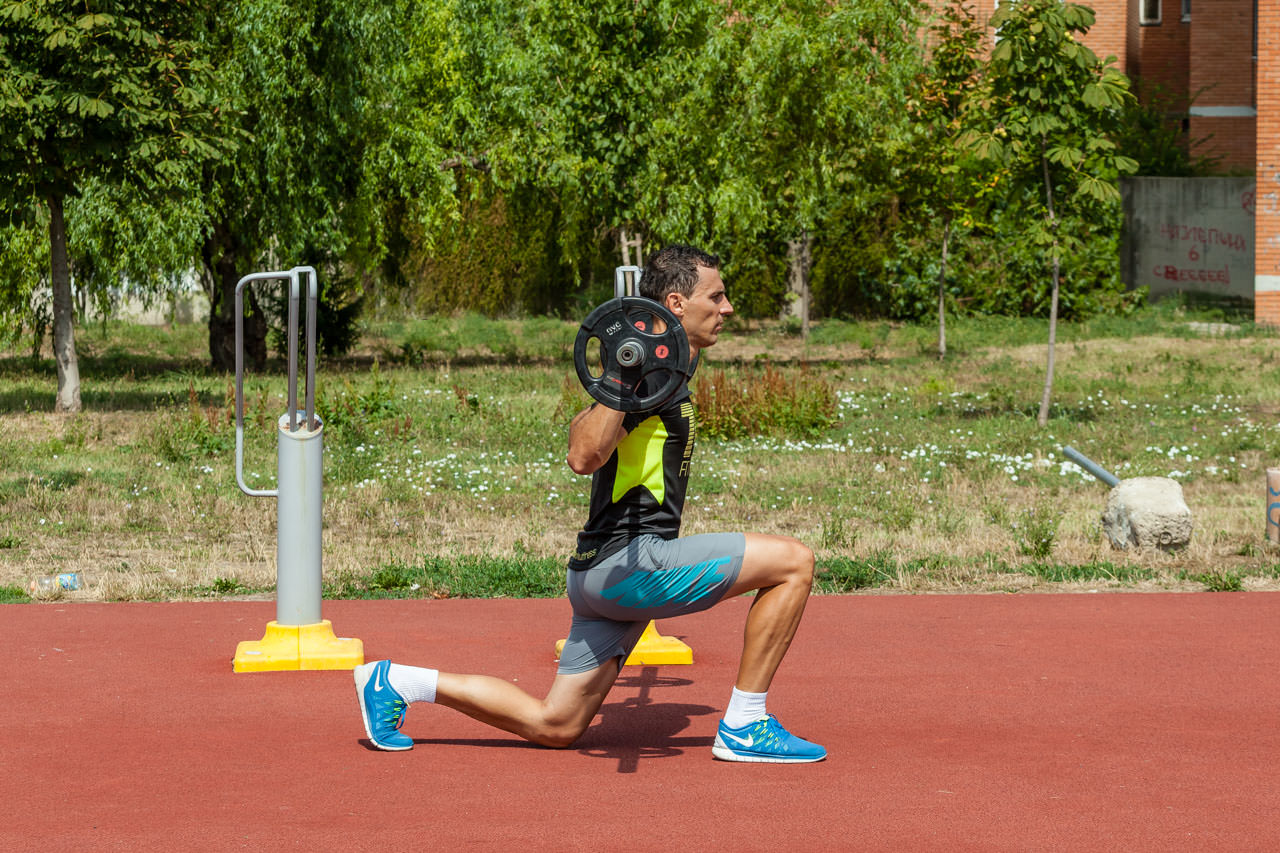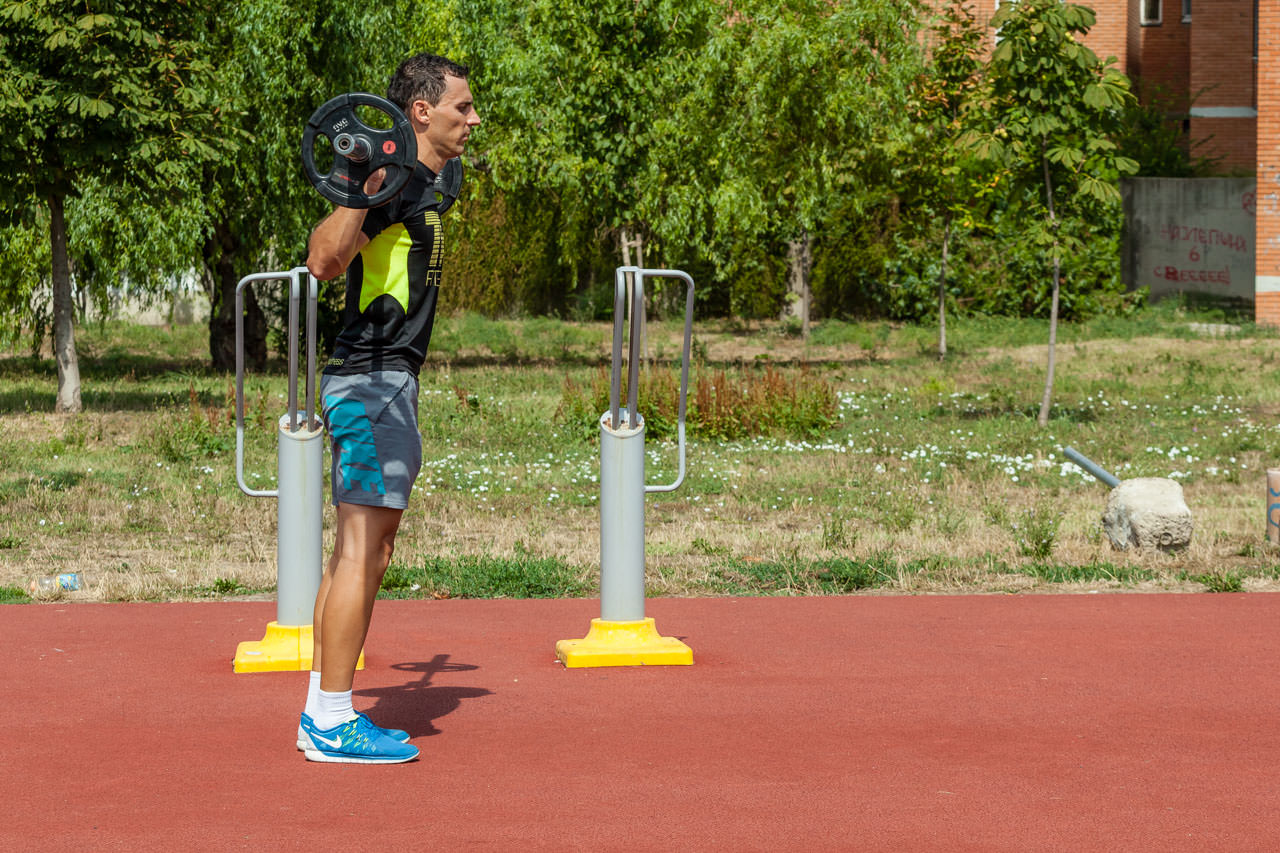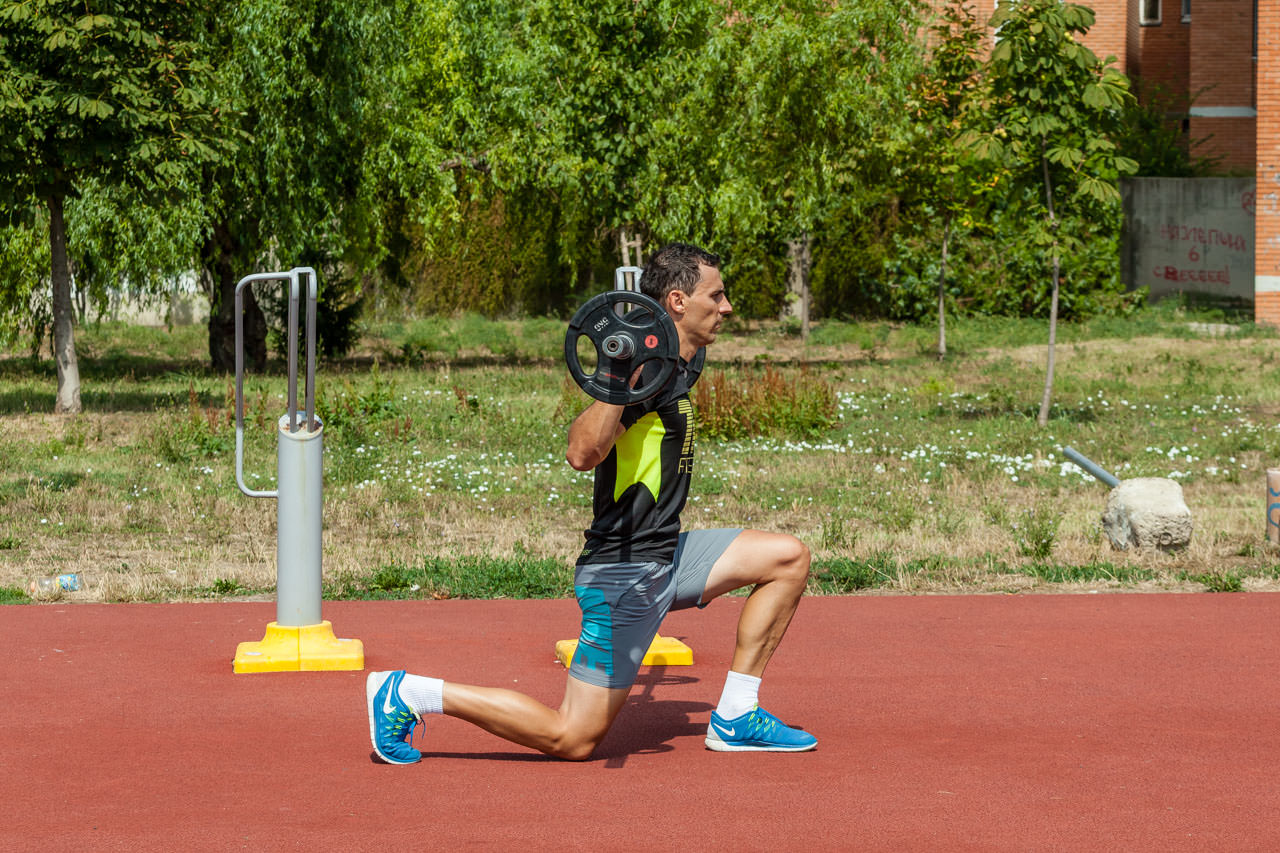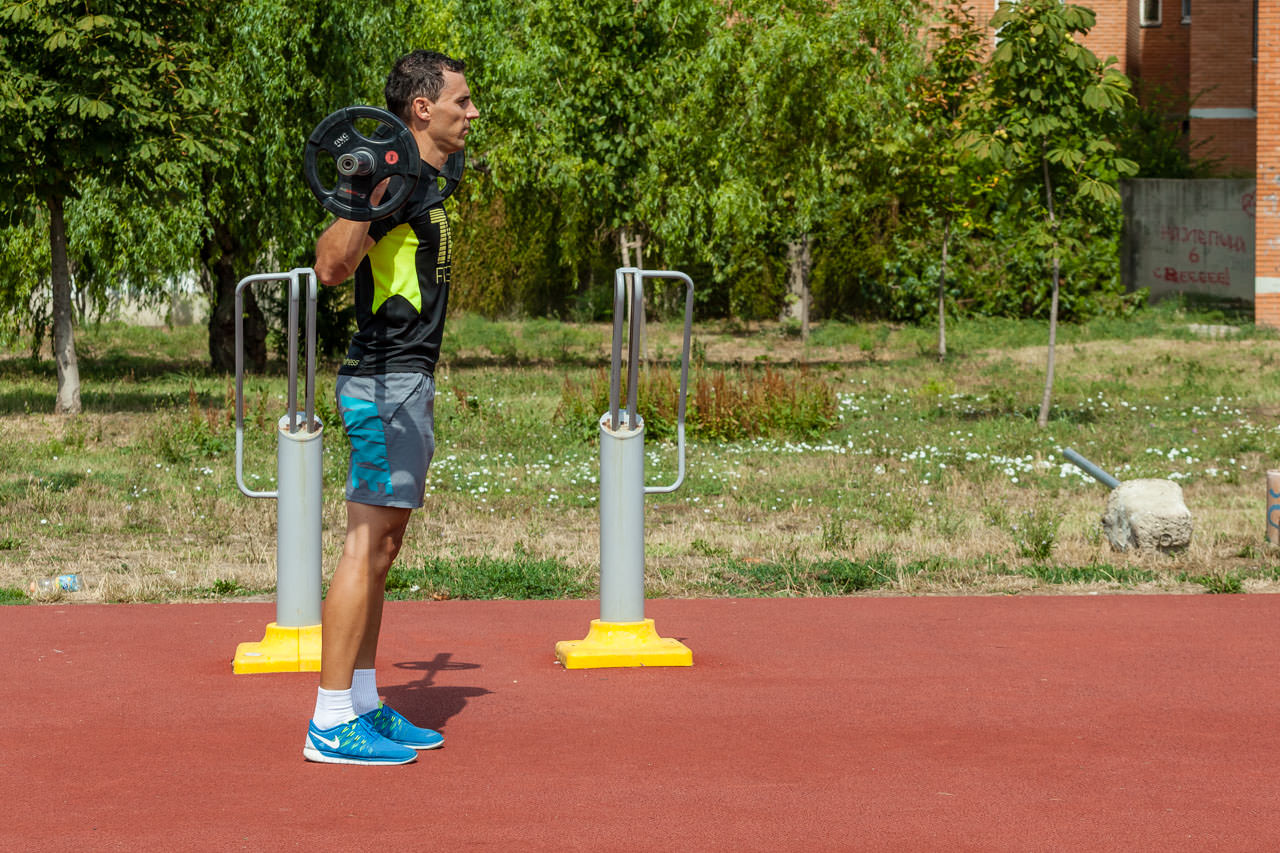 Barbell Lunge
1
Stand tall, position feet into a shoulder width stance and hold a barbell across your upper back.
2
Step forward with your right leg and squat down through your hips, while keeping the torso upright and maintaining balance. Do not allow your knee to go forward beyond your toes as you come down, as this will put undue stress on the knee joint.
3
Using mainly the heel of your foot, push up and go back to the starting position. Repeat the exercise according to the training plan alternating legs.