Workouts with this exercise
Primary muscles
Abs
Secondary muscles
Back
Chest
Legs
Equipment
None
Exercise description
Male exercise for the city.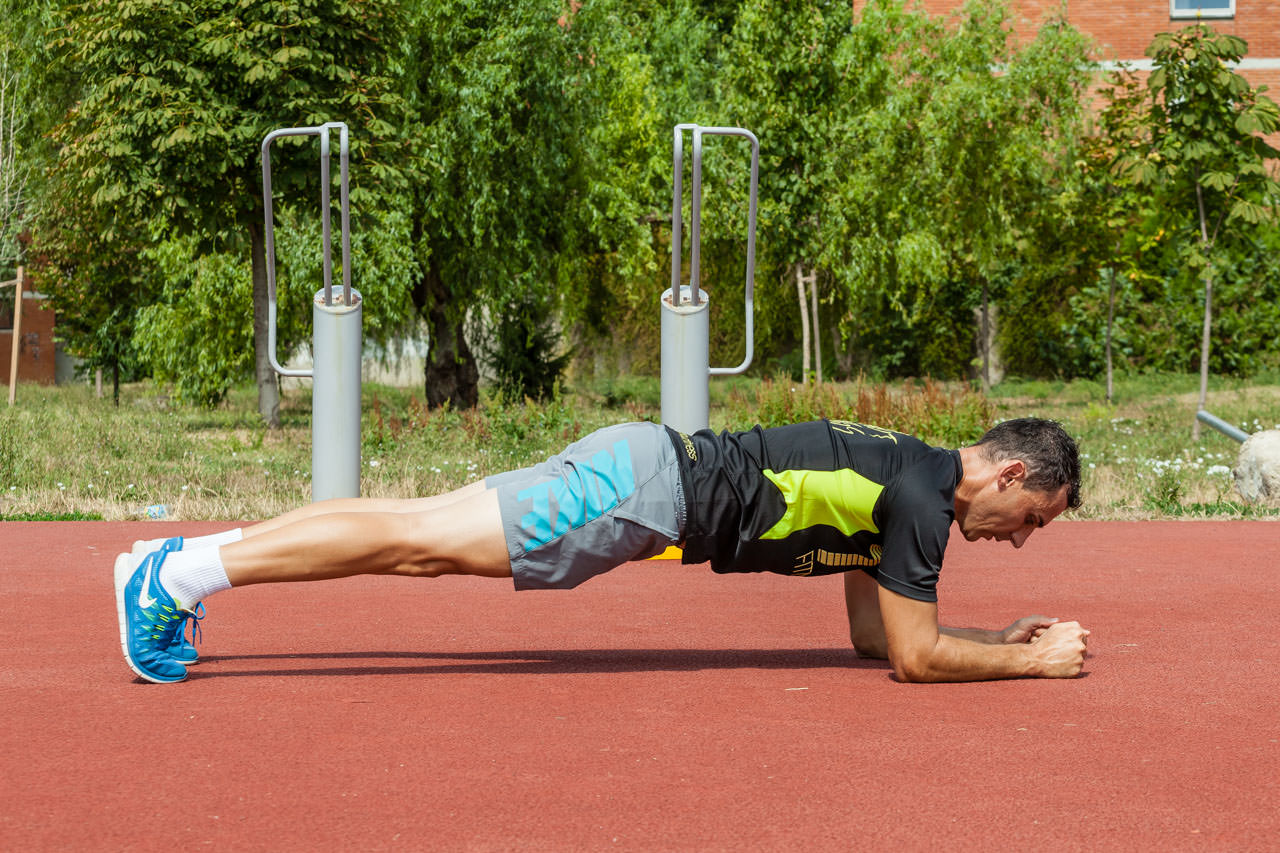 Plank
1
Get into a prone position on the ground, supporting your weight on your toes and your forearms. Your arms are bent and form a 90 degree angle. Your legs must be straight and slightly apart. Form a straight line with your body (from your head to your feet).
2
Keep this position for as long as it is written in the training instruction.