Workouts with this exercise
Primary muscles
Abs
Secondary muscles
Shoulder
Equipment
None
Exercise description
Male exercise for the city.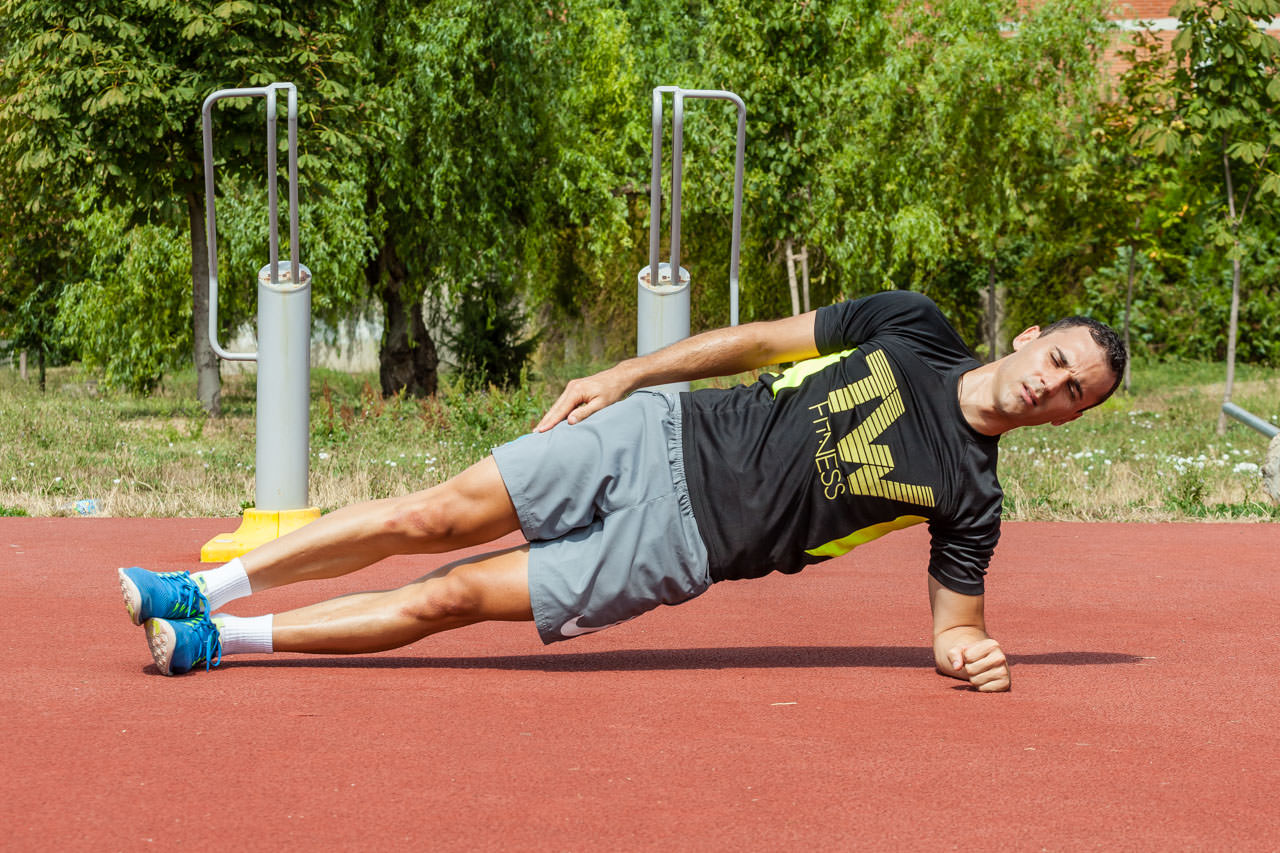 Side Plank
1
Lie on one side with your legs stacked on top one another and fully extended.
2
Using your lower elbow and forearm, prop your body up, making sure to keep your abs tight the entire time. Your body should form a straight line from shoulders to ankles. Hold this position for as long as required by the training plan. Turn to the other side and repeat.