Workouts with this exercise
Primary muscles
Abs
Equipment
None
Exercise description
Male exercise for the city.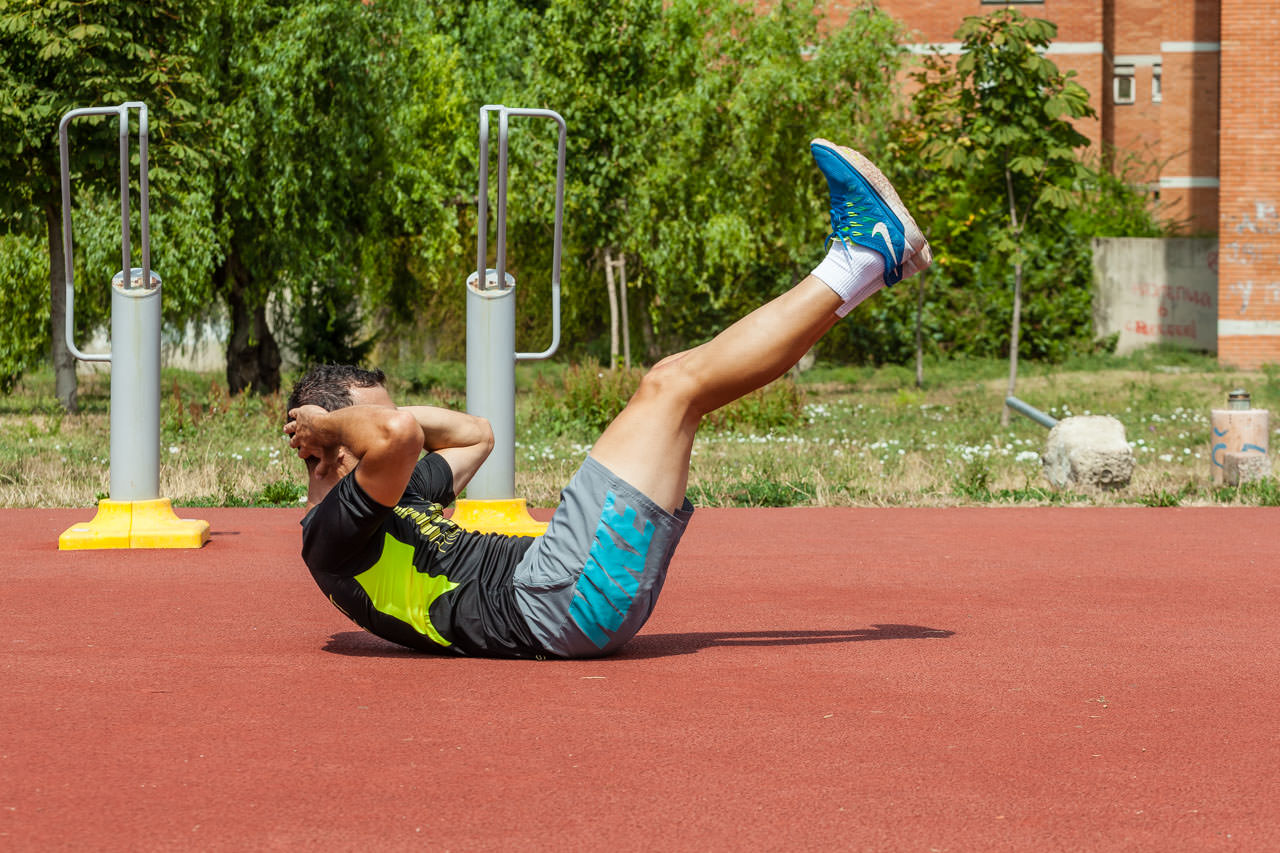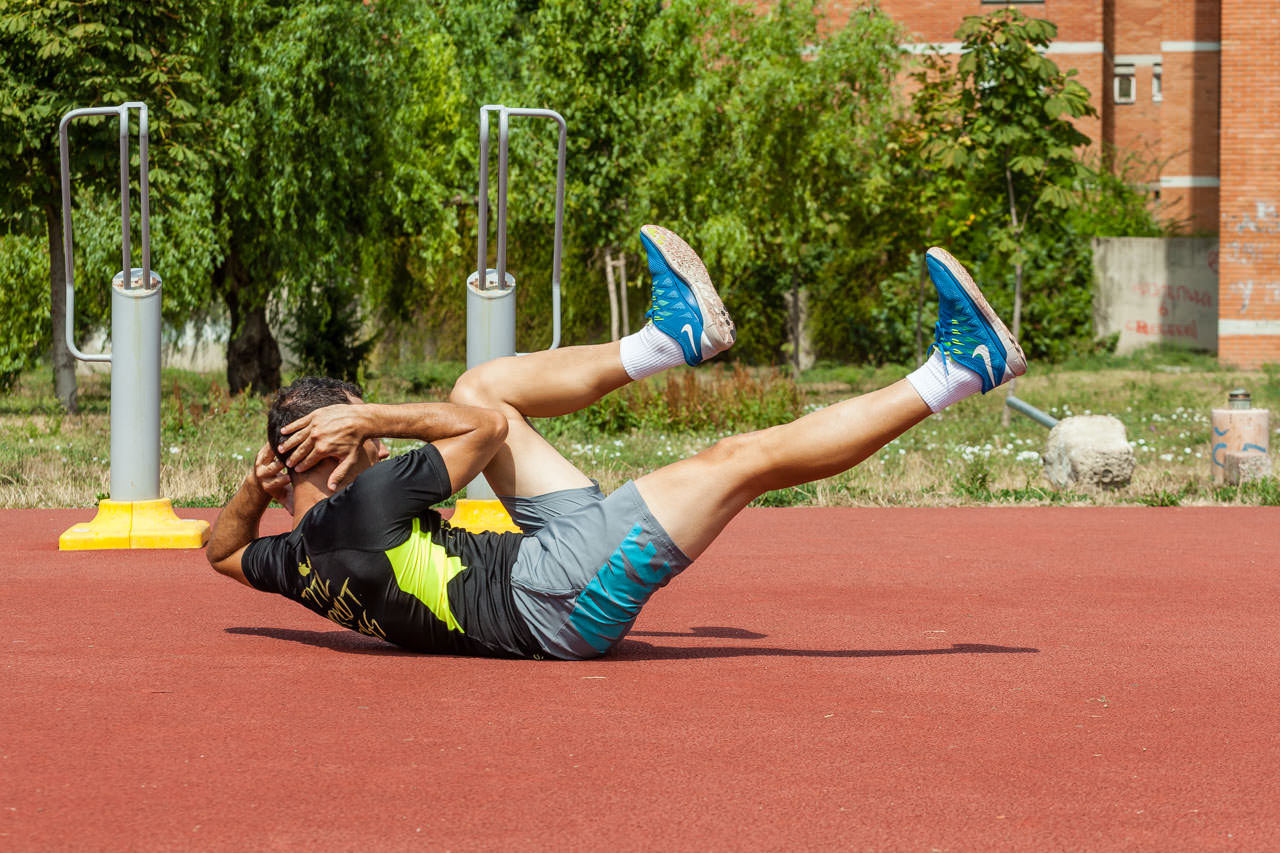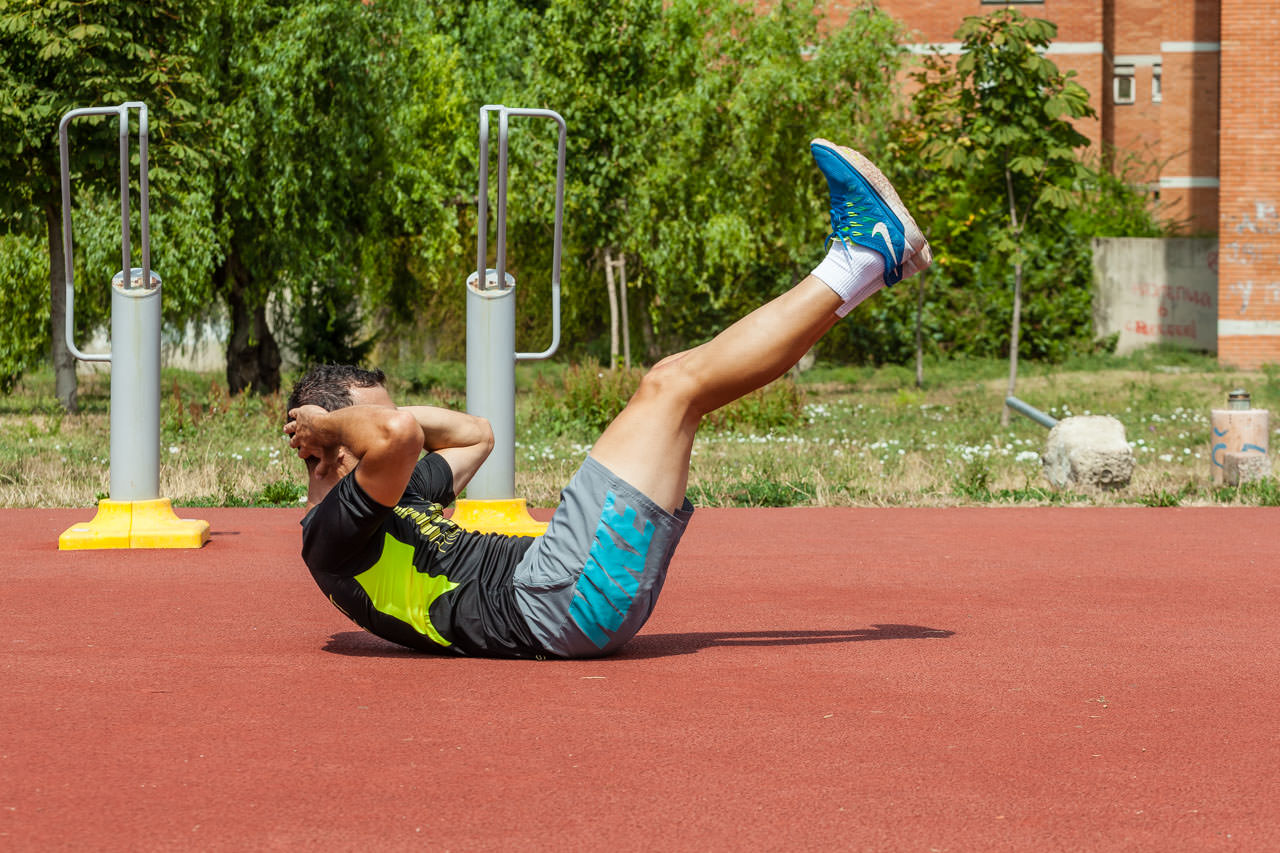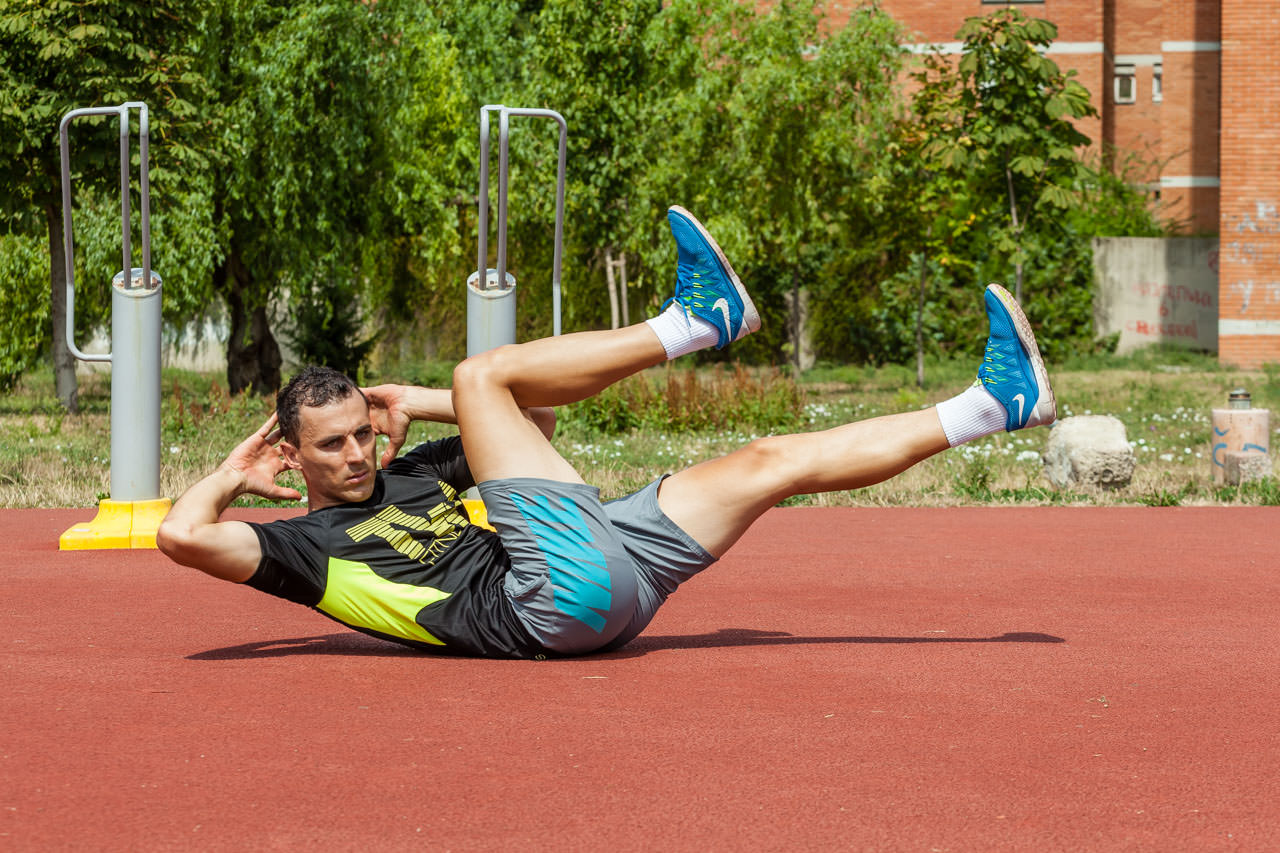 Elbow to Knee
1
Lie on your back, on the ground. Place your hands lightly on either side of your head. Beginning with your shoulder blades on the ground.
2
Perform the motion by flexing the spine and rotating your torso to bring the right elbow to the left knee.
3
Repeat the motion to the opposite side. Repeat the exercise according to the training plan alternating sides.