Workouts with this exercise
Primary muscles
Chest
Secondary muscles
Shoulder
Triceps
Equipment
None
Exercise description
Male exercise for the city.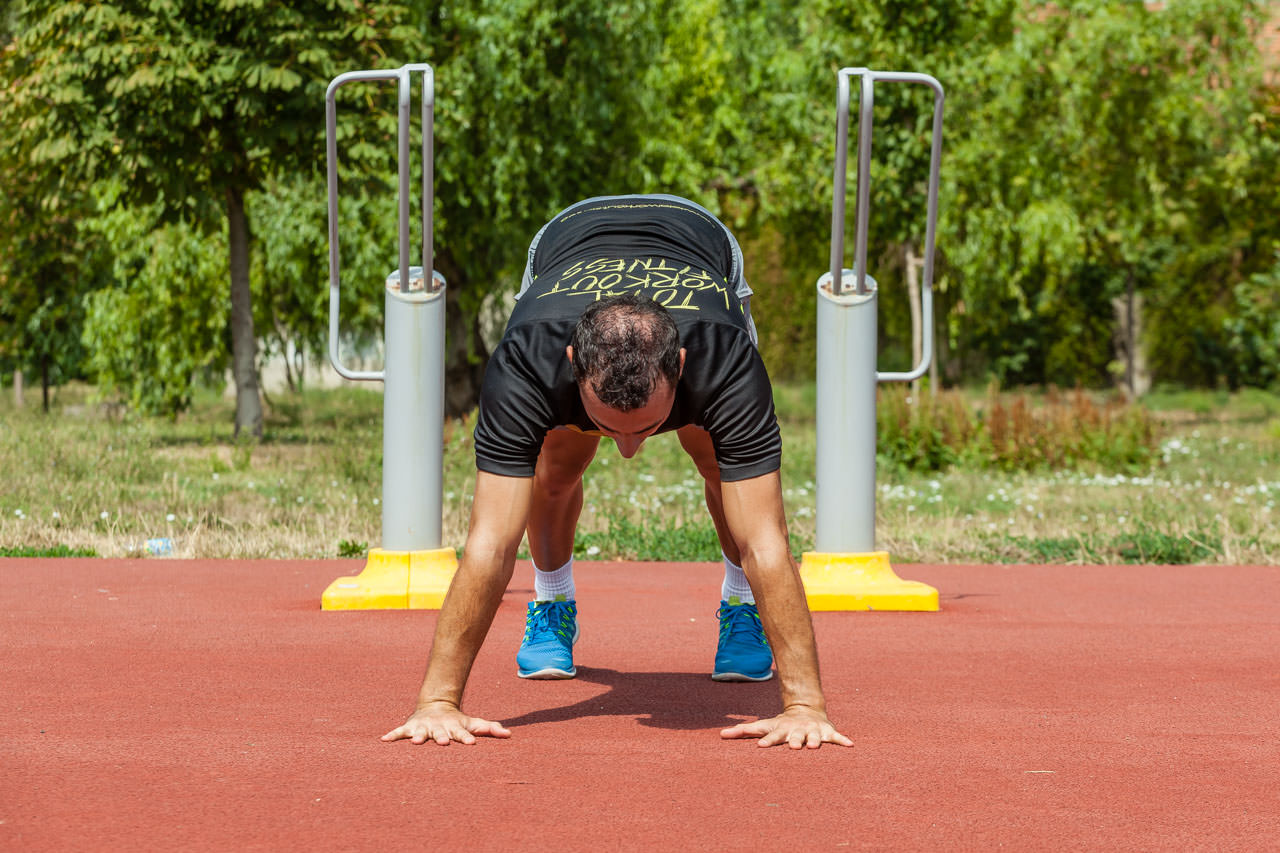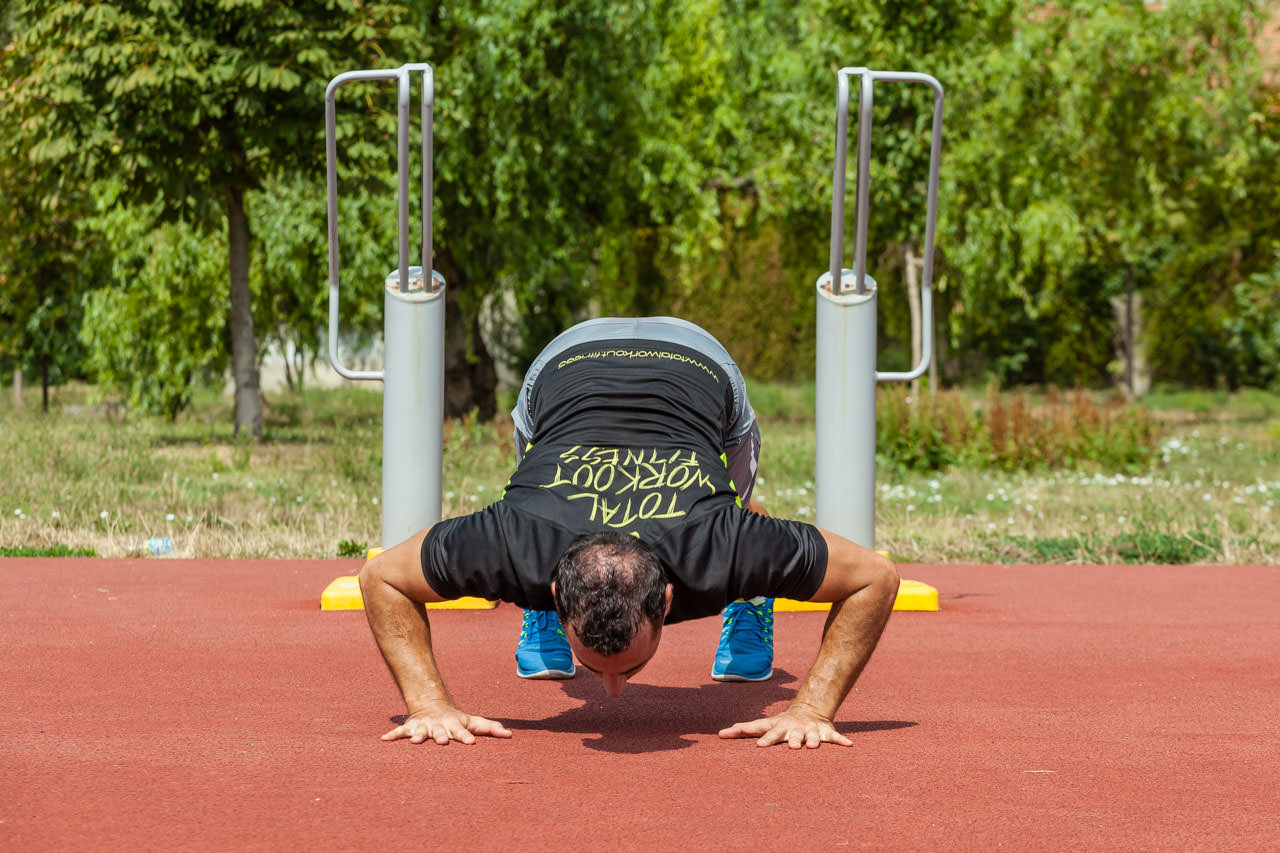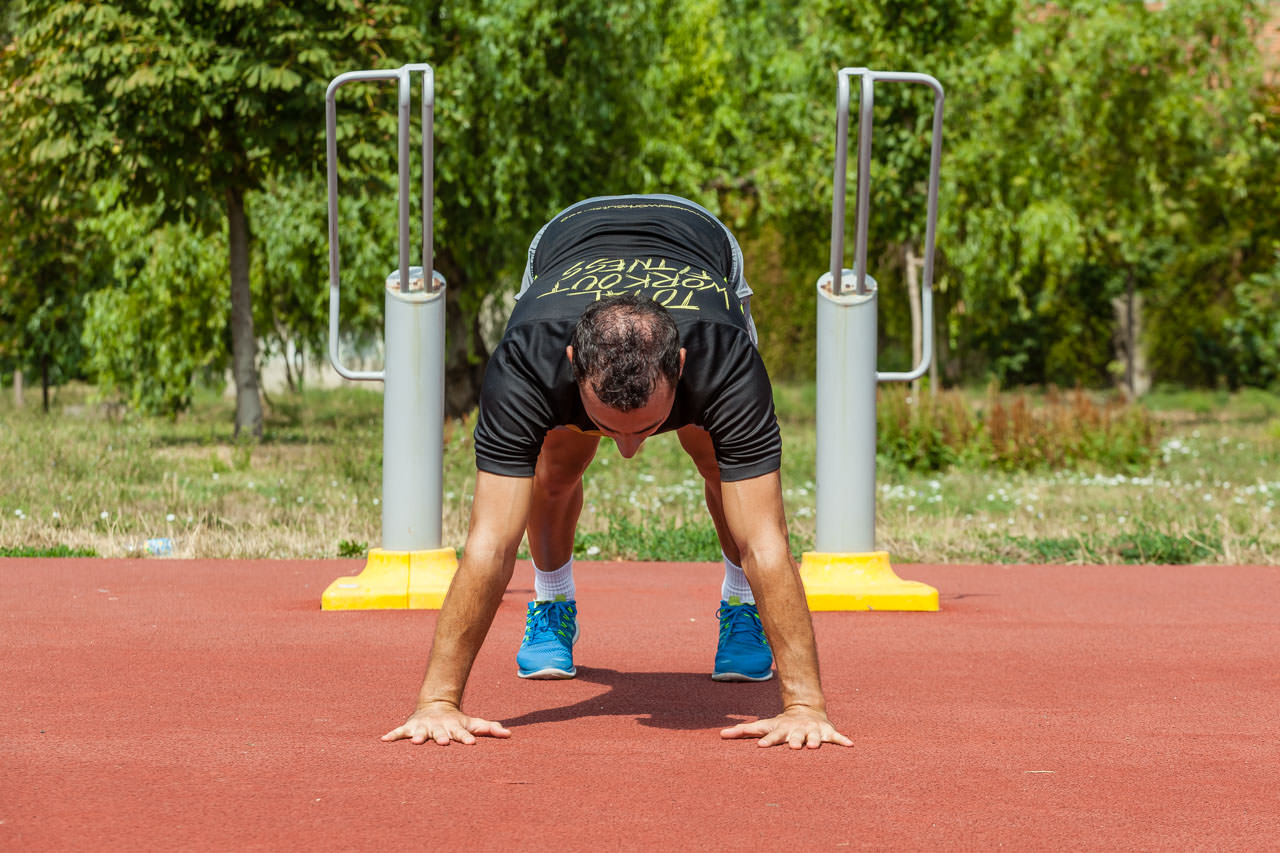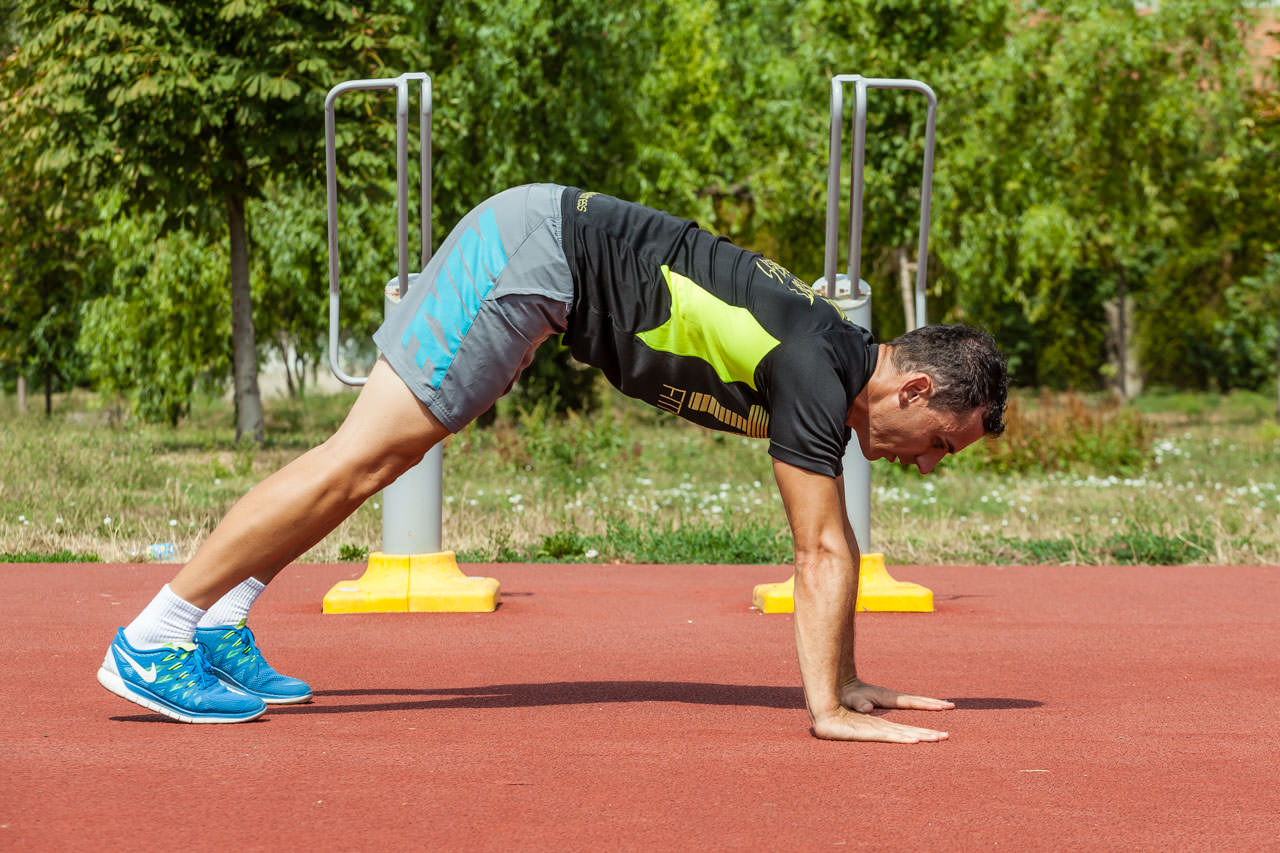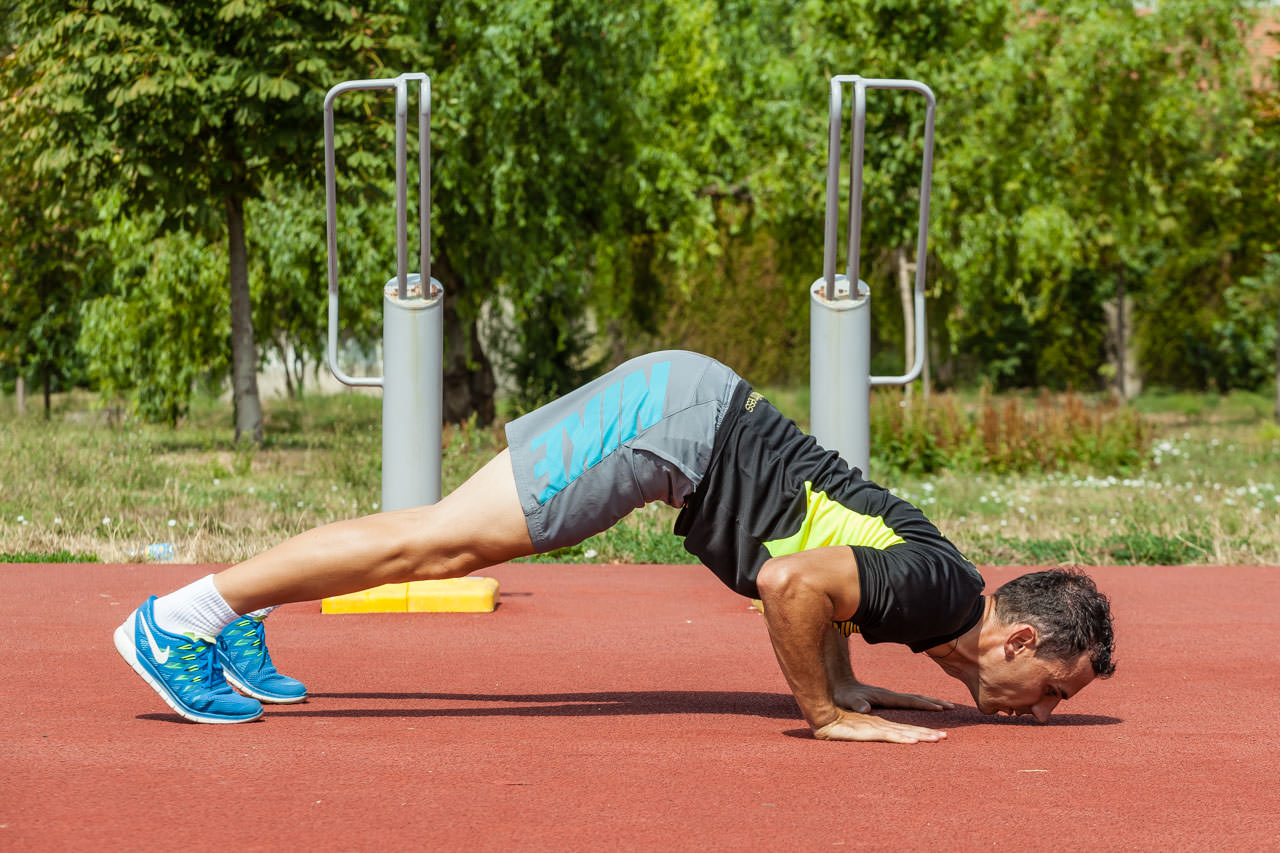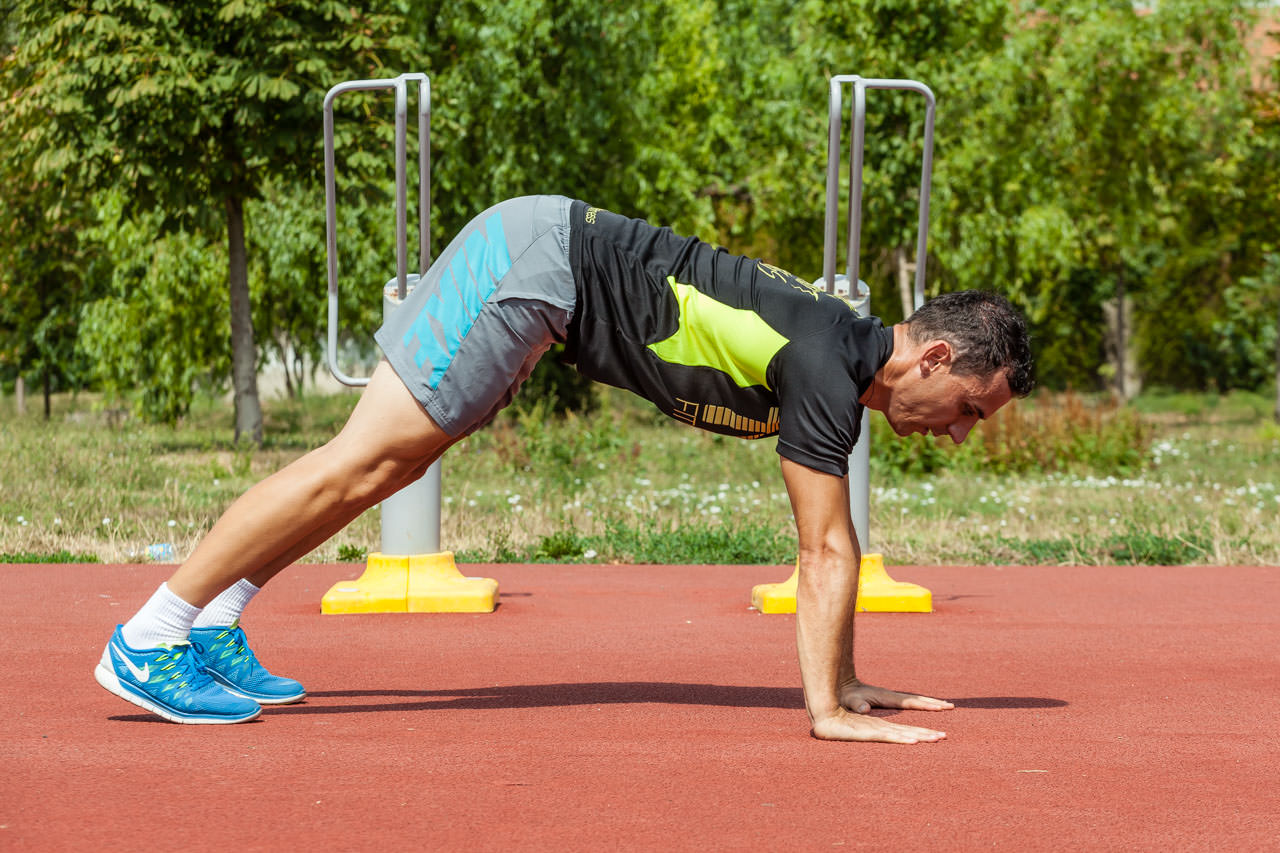 Pike Push Up
1
Start in a push up position with your feet about hip width apart and your hands beneath your shoulders. Begin to walk your feet toward your hands while keeping your legs straight. At the top position your body should resemble an inverted V.
2
Bend your elbows in toward your body as you descend, until the forehead almost touches the ground.
3
Press yourself back up to the starting position and repeat the exercise according to the training plan.