Workouts with this exercise
Primary muscles
Abs
Secondary muscles
Back
Shoulder
Equipment
Barbell
Exercise description
Male exercise for the city.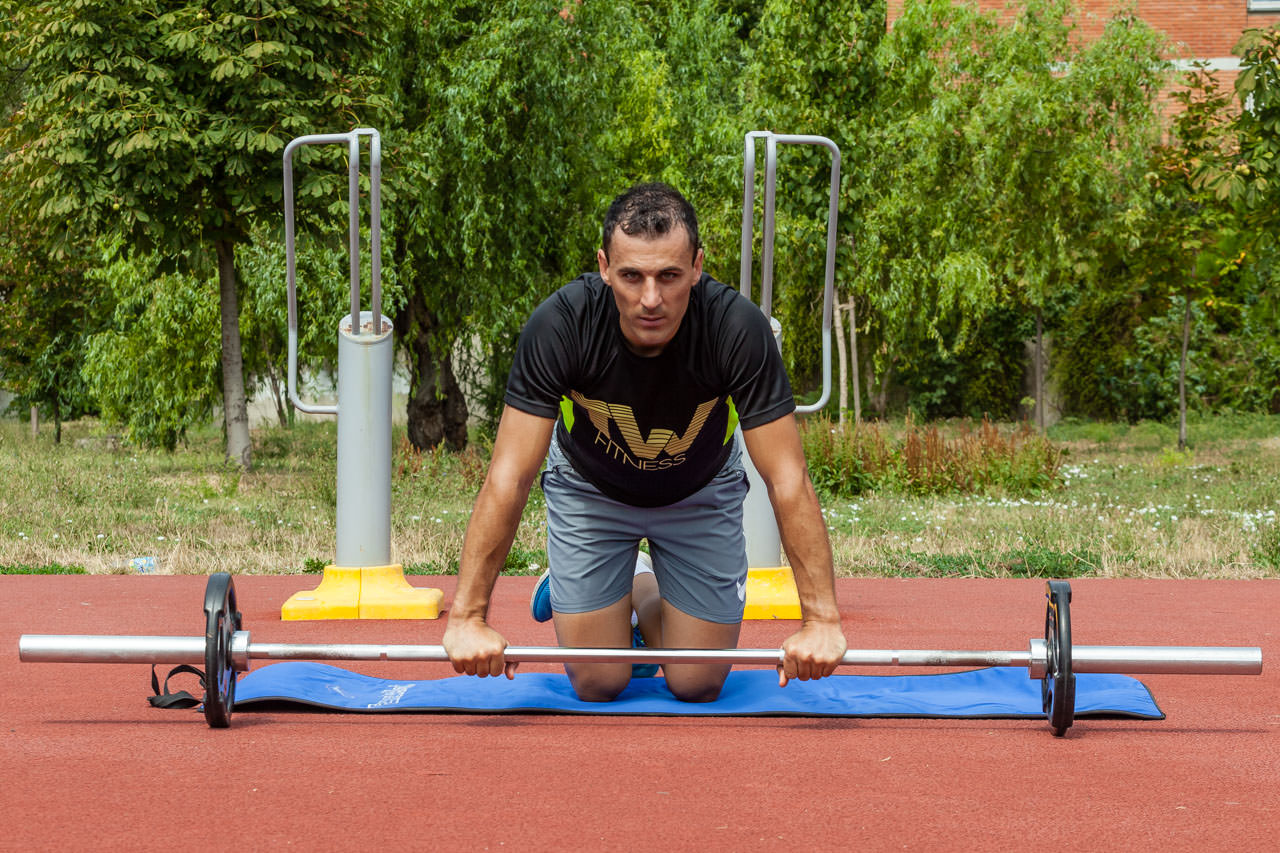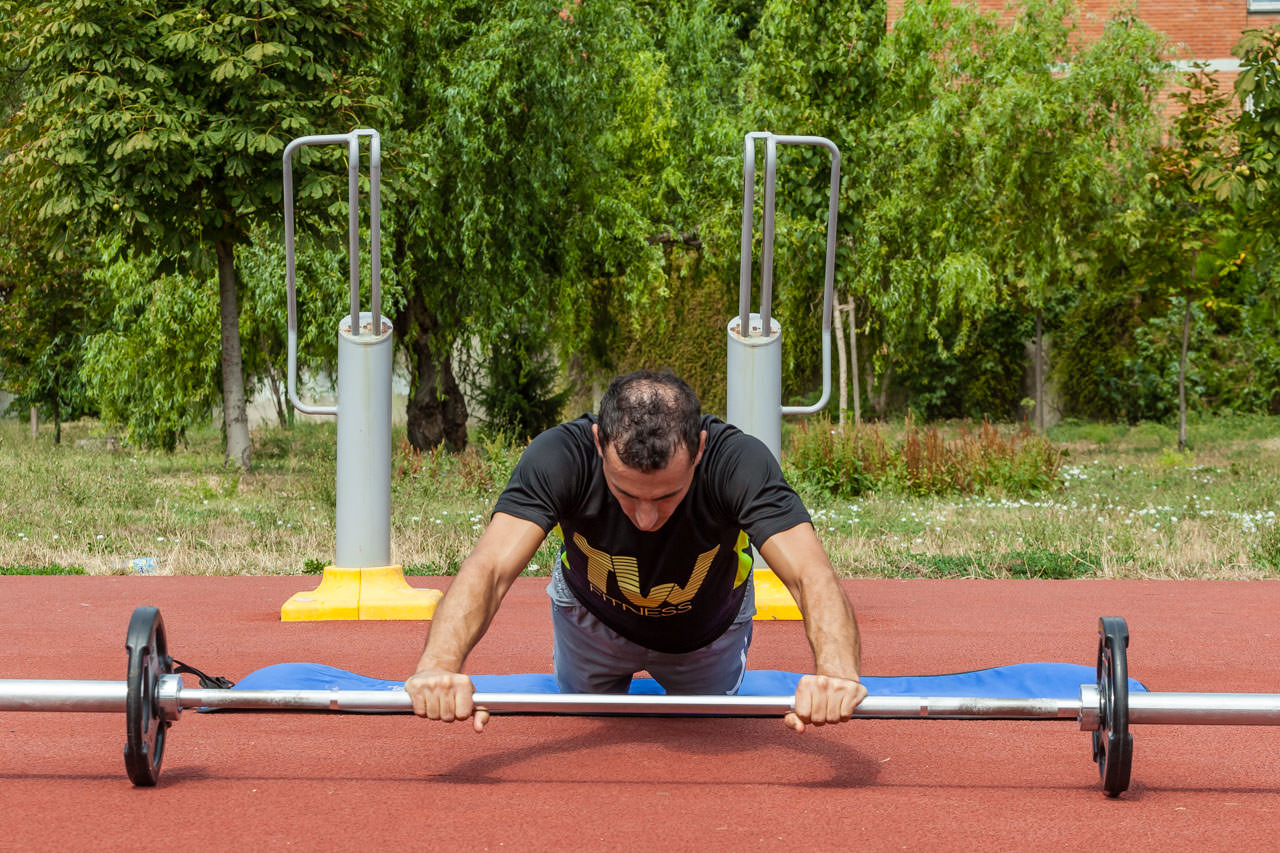 Barbell Ab Rollout on Knees
1
Place the barbell on the ground in front of you so that you are on all your hands and knees (as in a kneeling push up position).
2
Slowly roll the barbell straight forward, stretching your body into a straight position. Go down as far as you can without touching the ground with your body.
3
After a second pause at the stretched position, start pulling yourself back to the starting position. Go slowly and keep your abs tight at all times. Repeat the exercise according to the training plan.