Workouts with this exercise
Primary muscles
Abs
Equipment
Dumbbell
Exercise description
Male exercise for the city.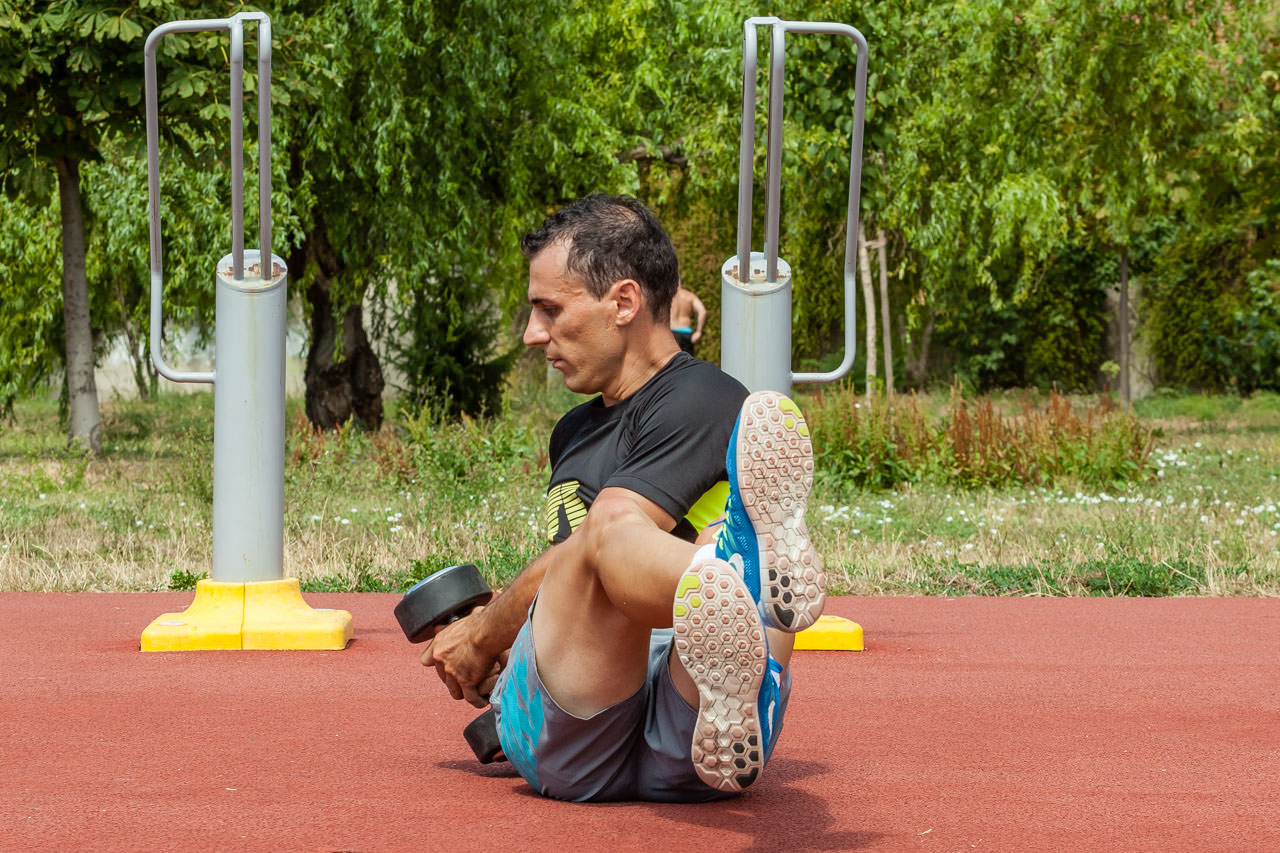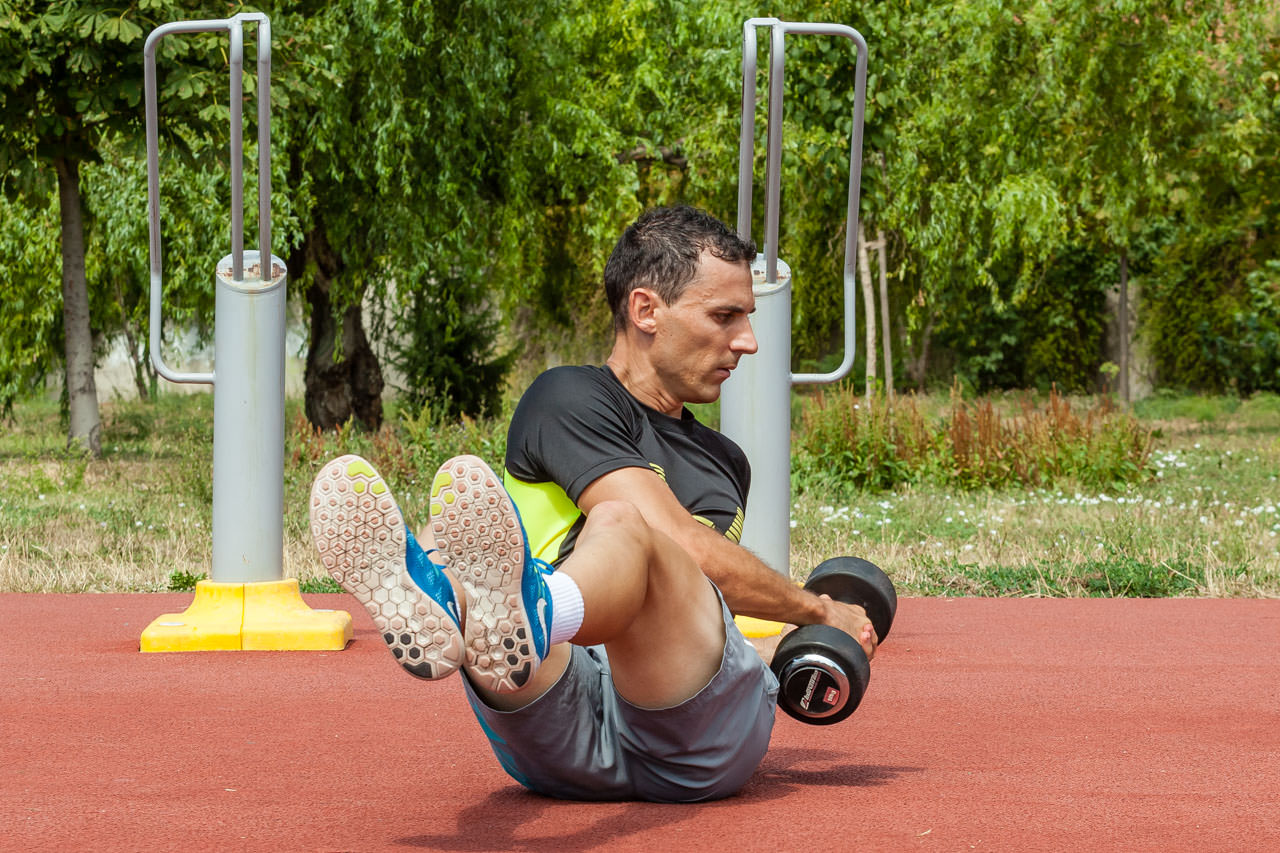 Dumbbell Russian Twist
1
Grab a dumbbell and sit on the ground with your hips and knees bent at 90 degrees. Hold the dumbbell straight out in front of you and move your upper body back slightly to help keep you balanced turning this exercise.
2
Twist your torso to the right side until you almost touch the ground with the dumbbell. Hold the contraction for a second and move to the other side (left). Repeat the exercise according to the training plan alternating sides.