Workouts with this exercise
Primary muscles
Upper Leg
Secondary muscles
Glutes
Lower Leg
Equipment
Dumbbell
Exercise description
Male exercise for the city.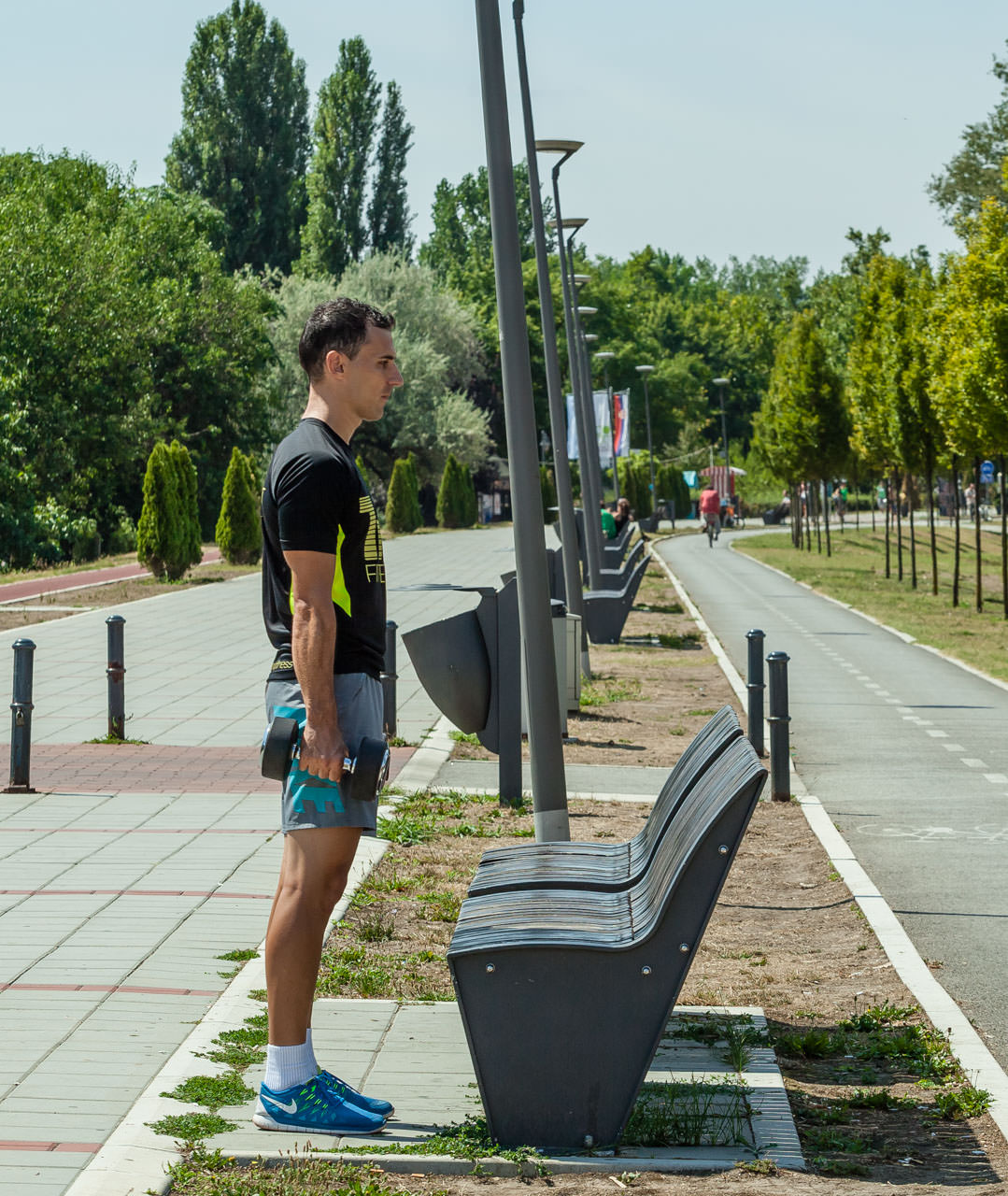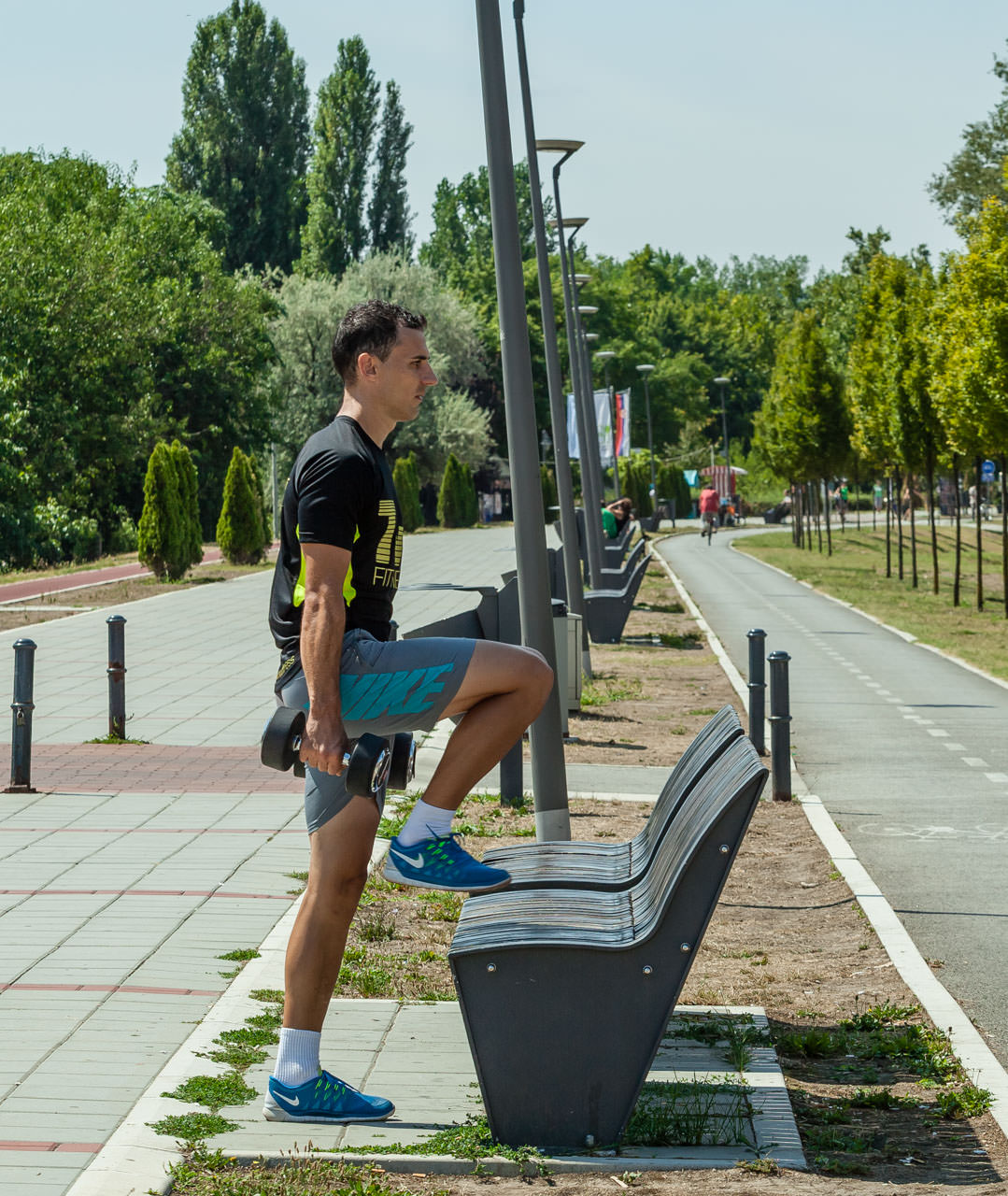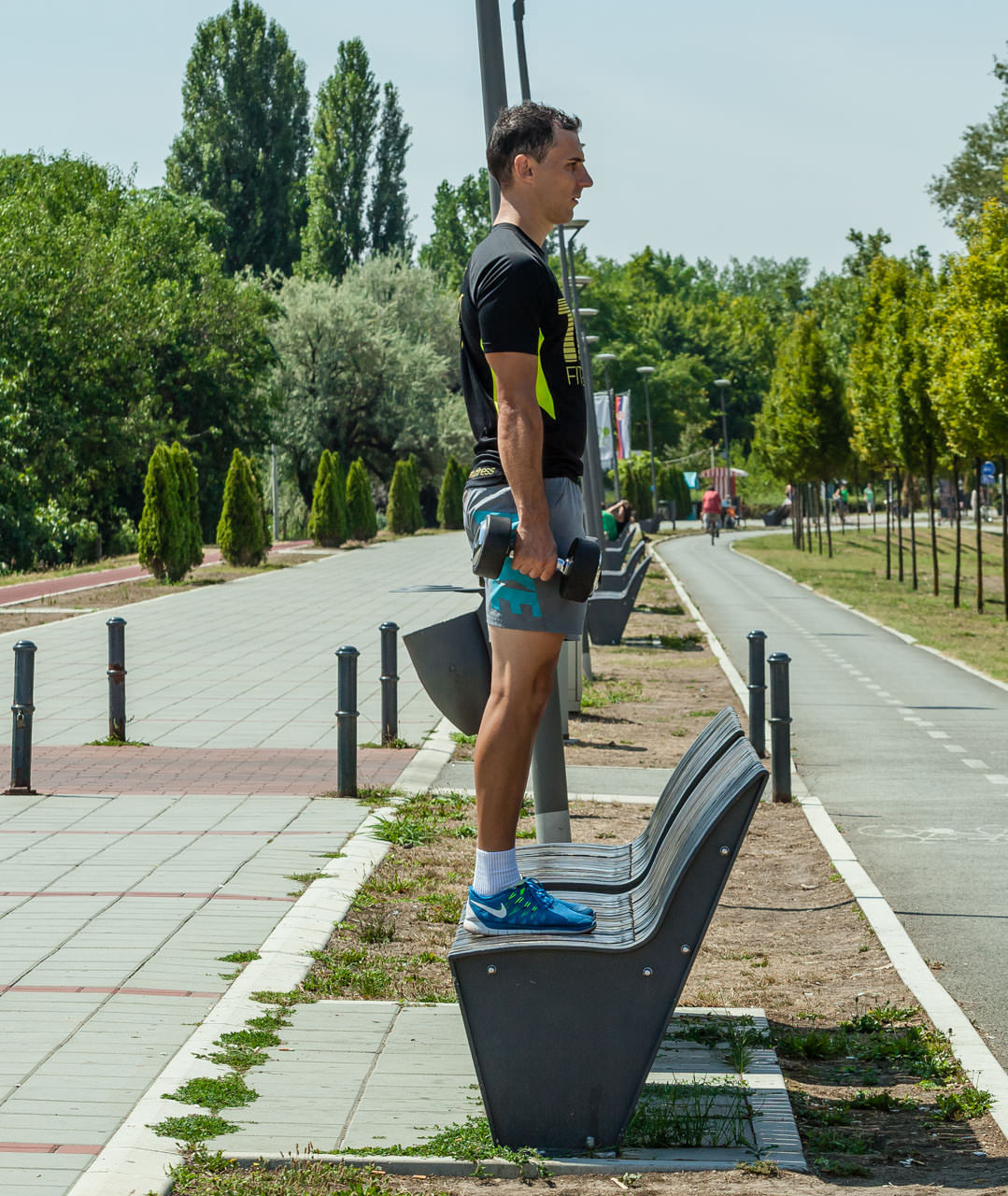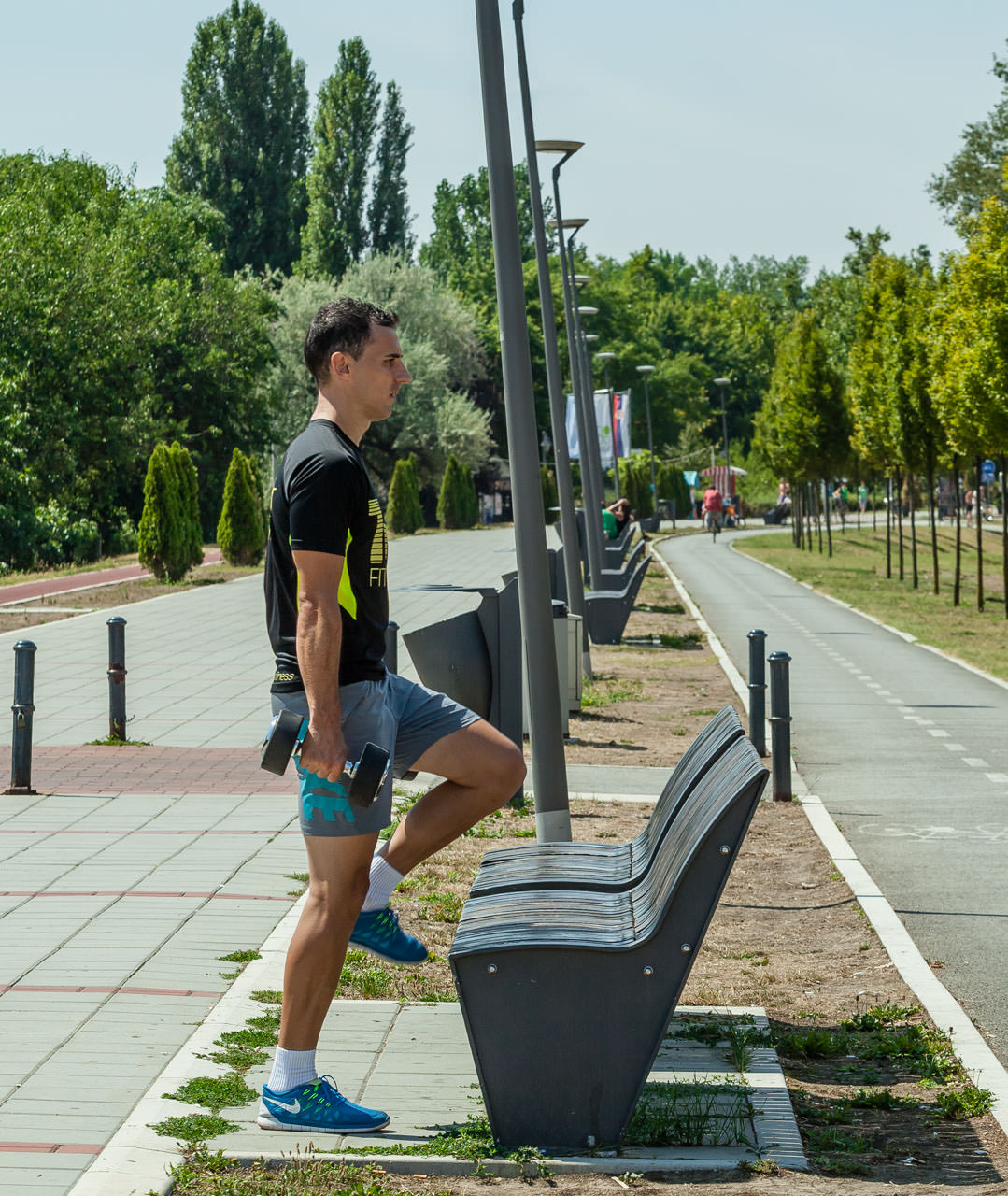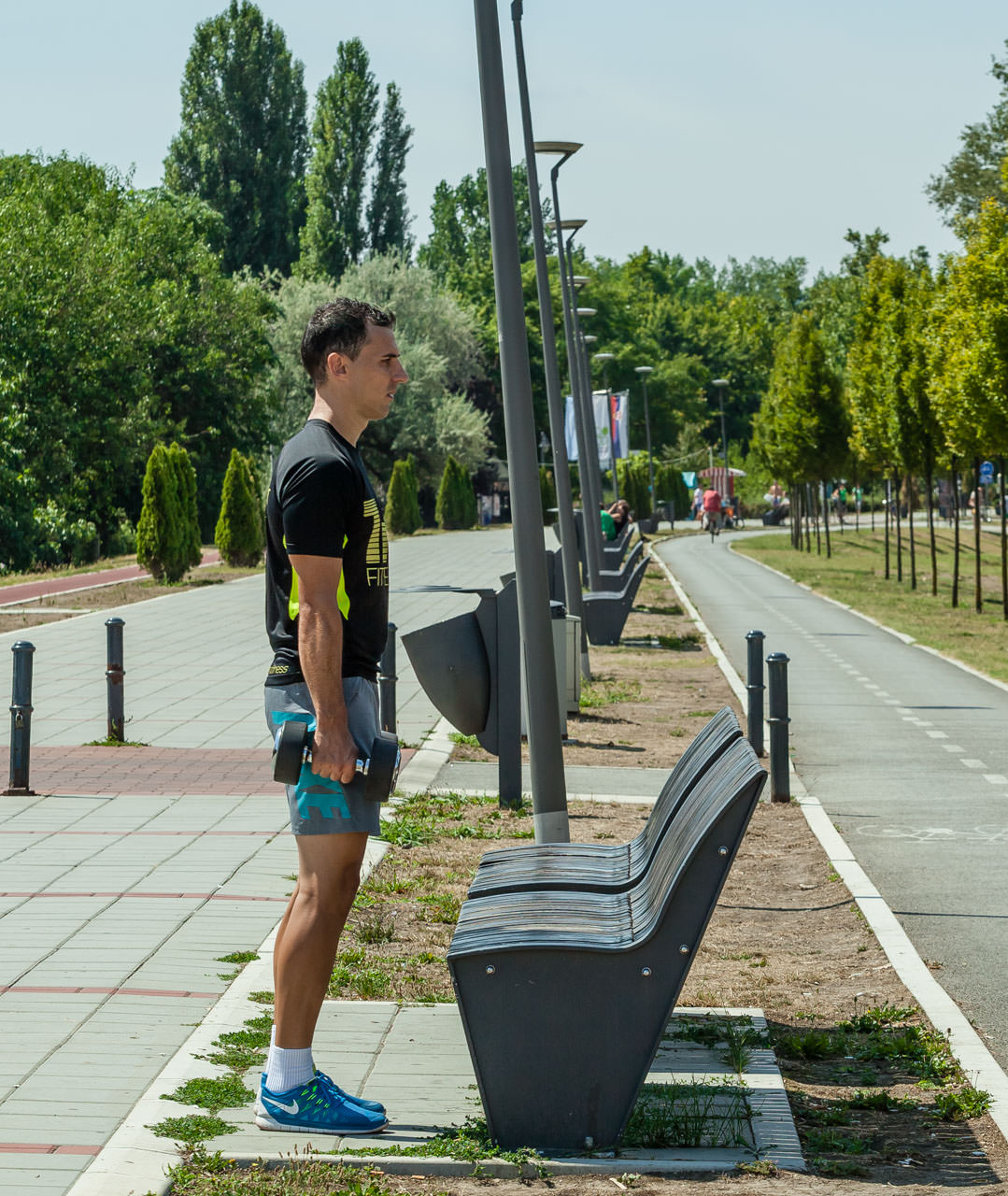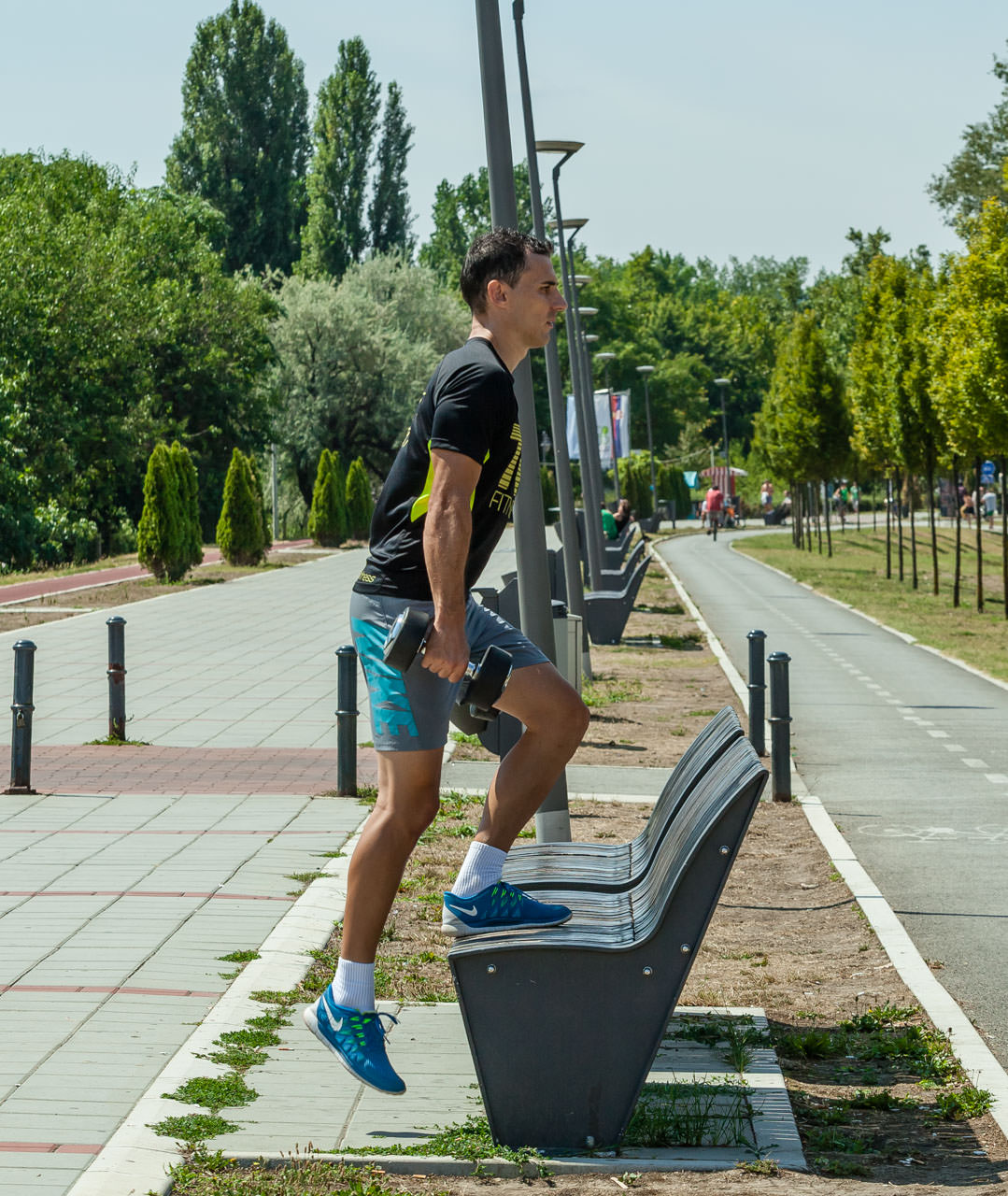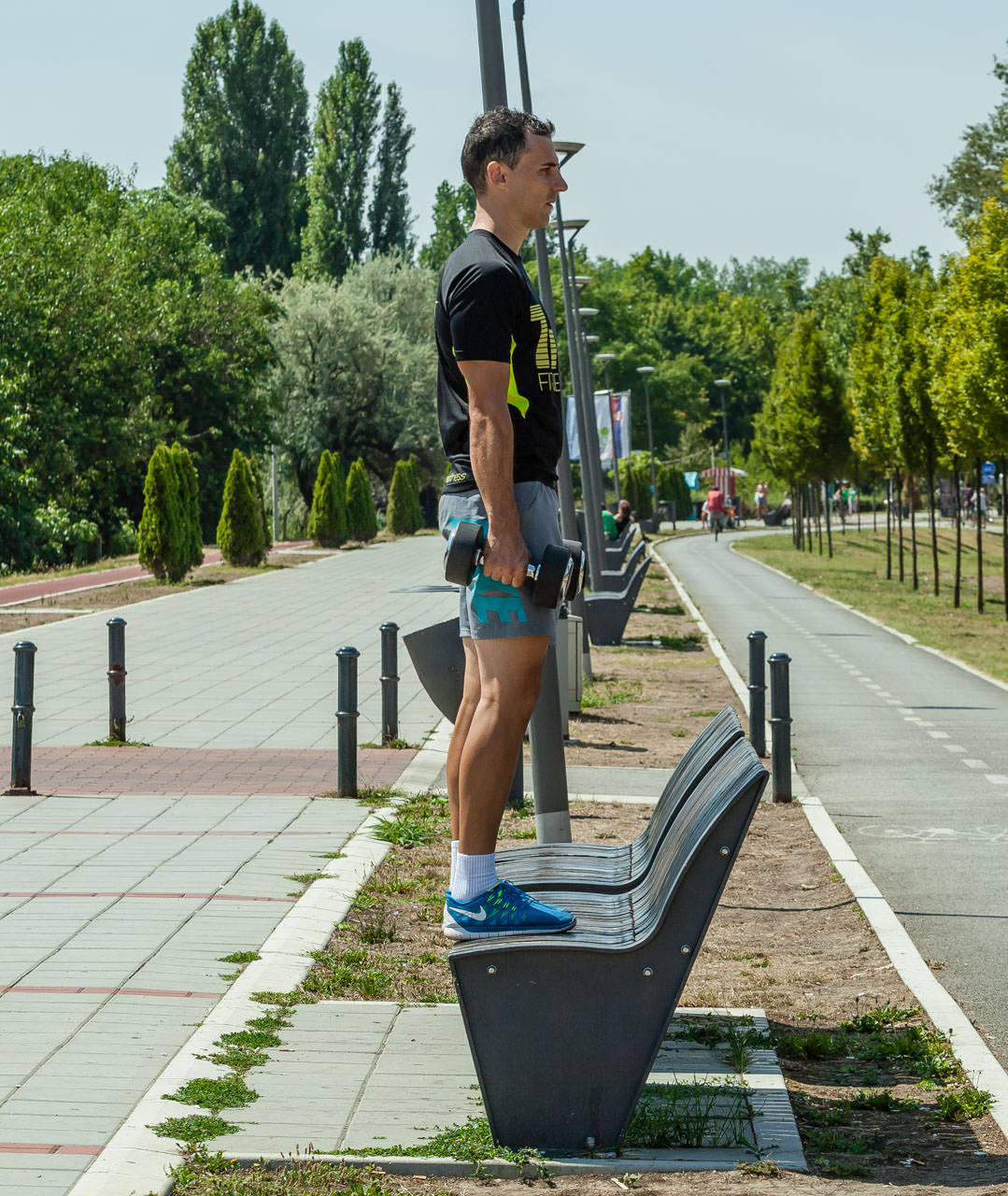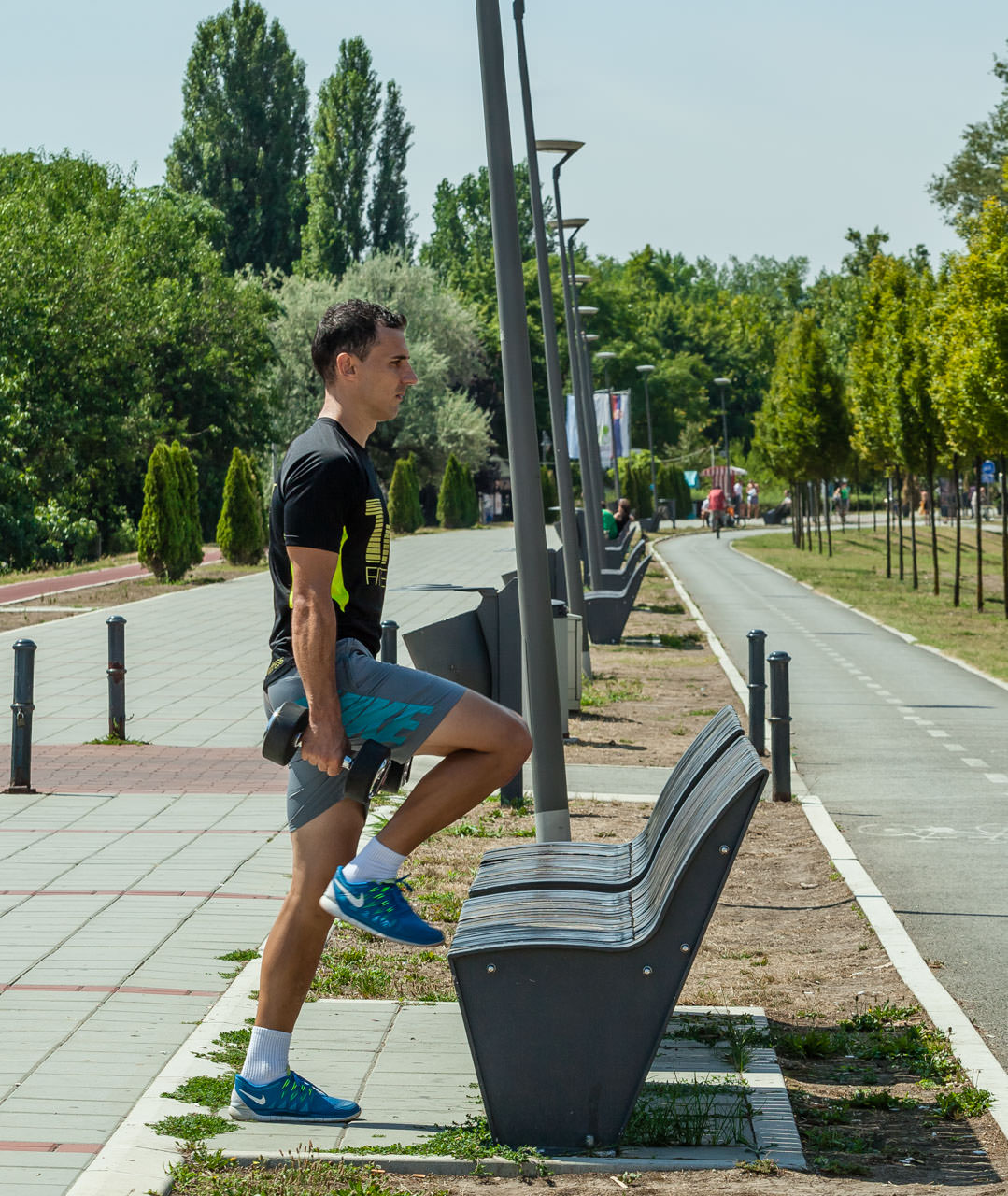 Dumbbell Step Up
1
Stand up straight while holding a dumbbell in each hand (palms facing the side of your legs).
2
Place the right foot on the elevated platform or bench. Step on the platform by extending the hip and the knee of your right leg. Use the heel mainly to lift the rest of your body up and place the foot of the left leg on the platform as well.
3
Step down with the left leg by flexing the hip and knee of the right leg. Return to the original standing position by placing the right foot next to the left foot on the initial position.
4
Next time do the repetition with other stepping leg. Repeat the exercise according to the training plan alternating legs.