Workouts with this exercise
Primary muscles
Chest
Shoulder
Secondary muscles
Triceps
Equipment
None
Exercise description
Male exercise for the city.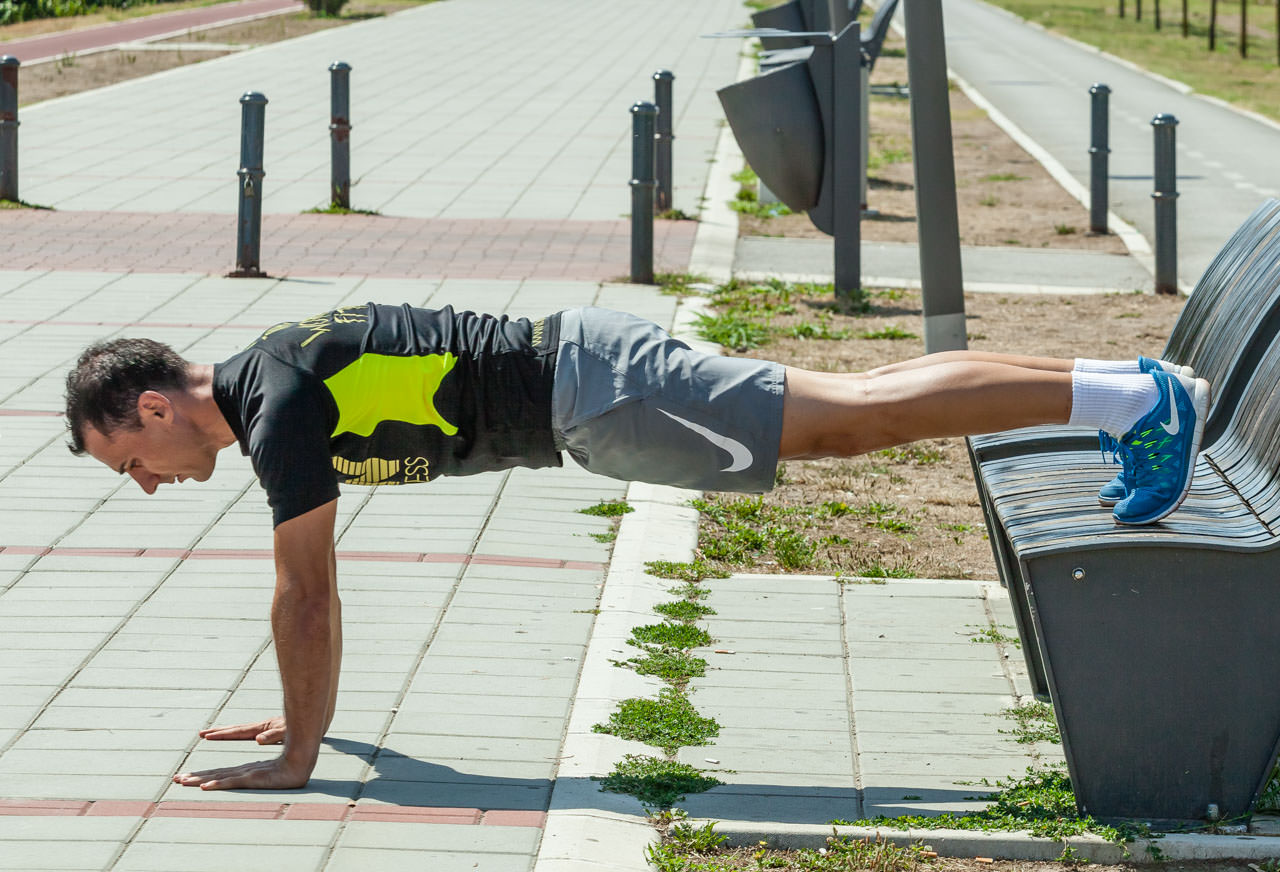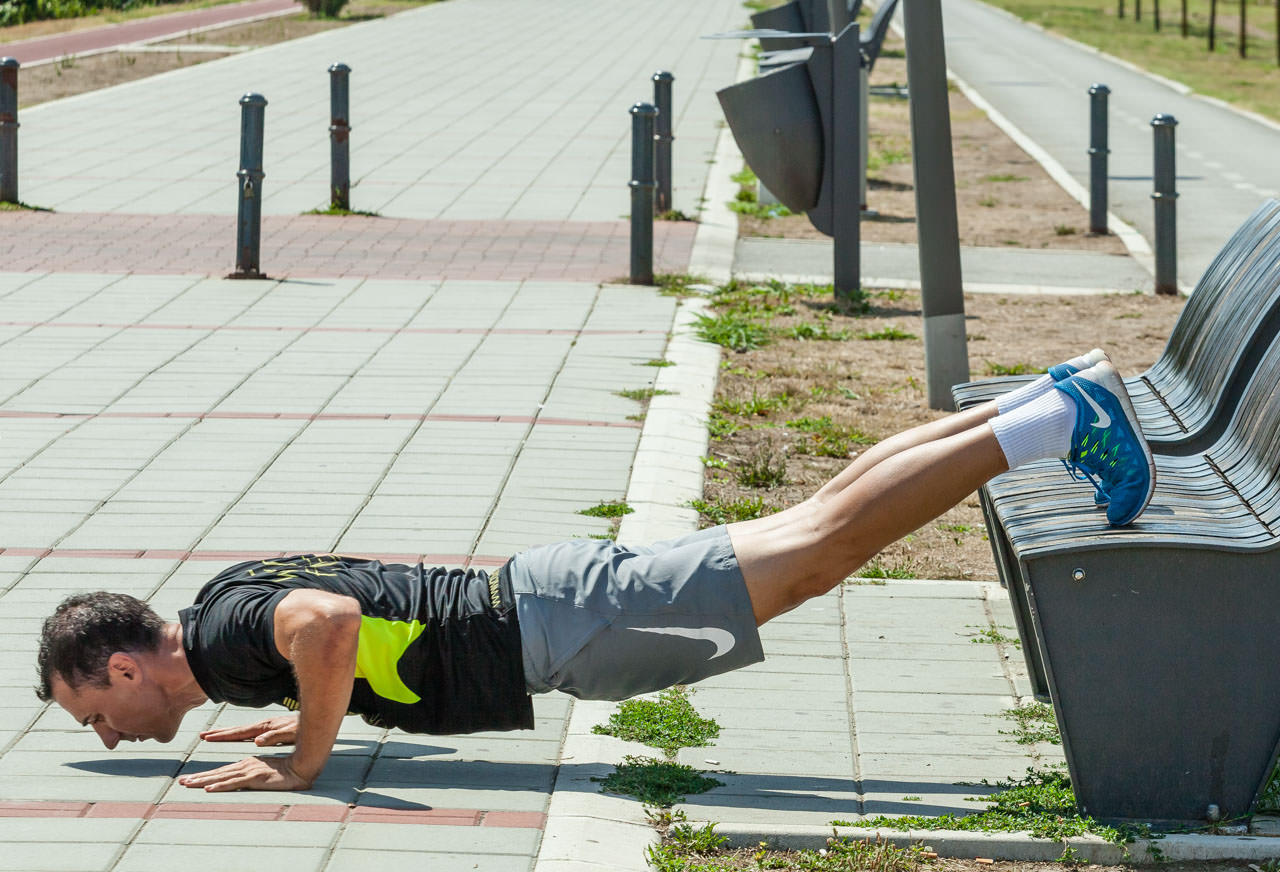 Decline Push-up
1
Lie on the ground face down and place your hands about slightly wider than shoulder width apart from each other holding your torso up at arm's length. Place your toes on top of a flat bench. This will allow your body to be elevated.
2
Lower yourself until your chest almost touches the ground.
3
Using your pectoral muscles, press your upper body back up to the starting position and squeeze your chest. After a second pause at the contracted position, repeat the exercise according to the training plan.