Workouts with this exercise
Primary muscles
Upper Leg
Shoulder
Triceps
Secondary muscles
Lower Leg
Glutes
Back
Equipment
Kettlebell
Exercise description
Male exercise for the city.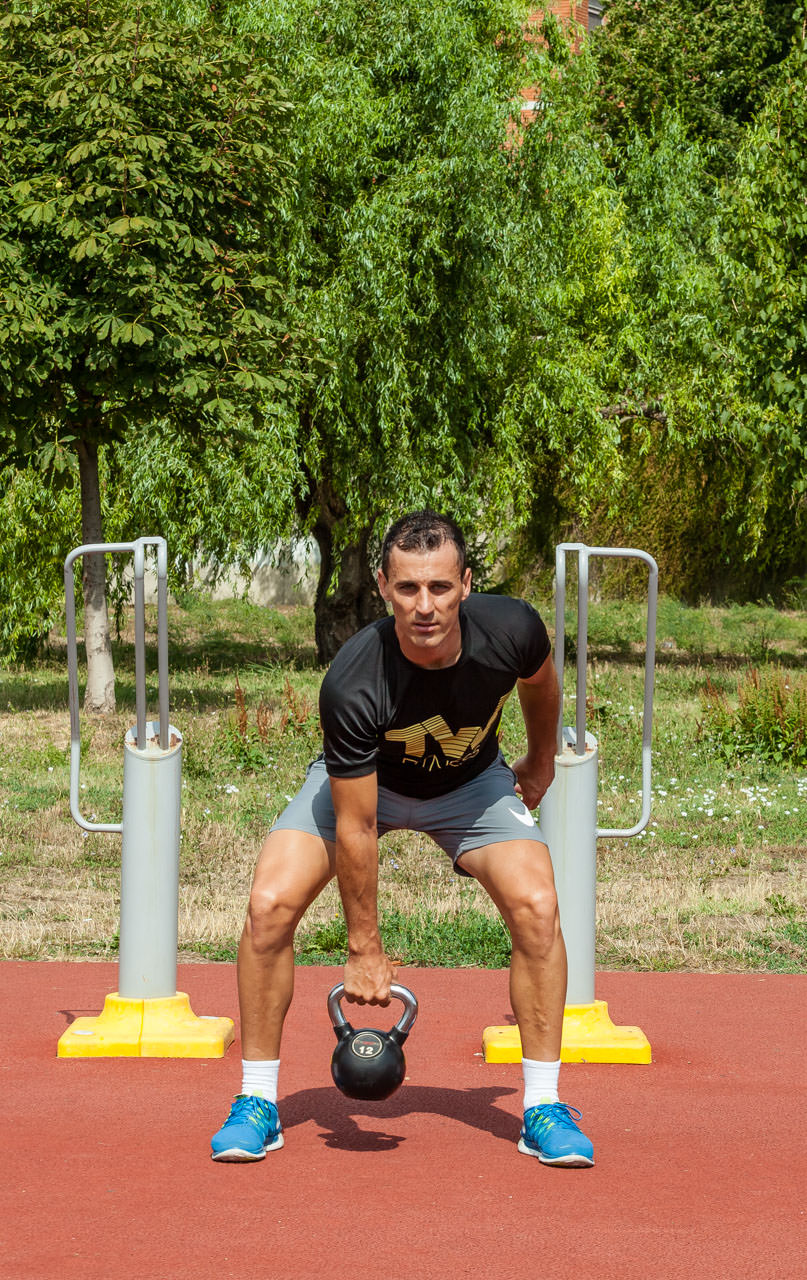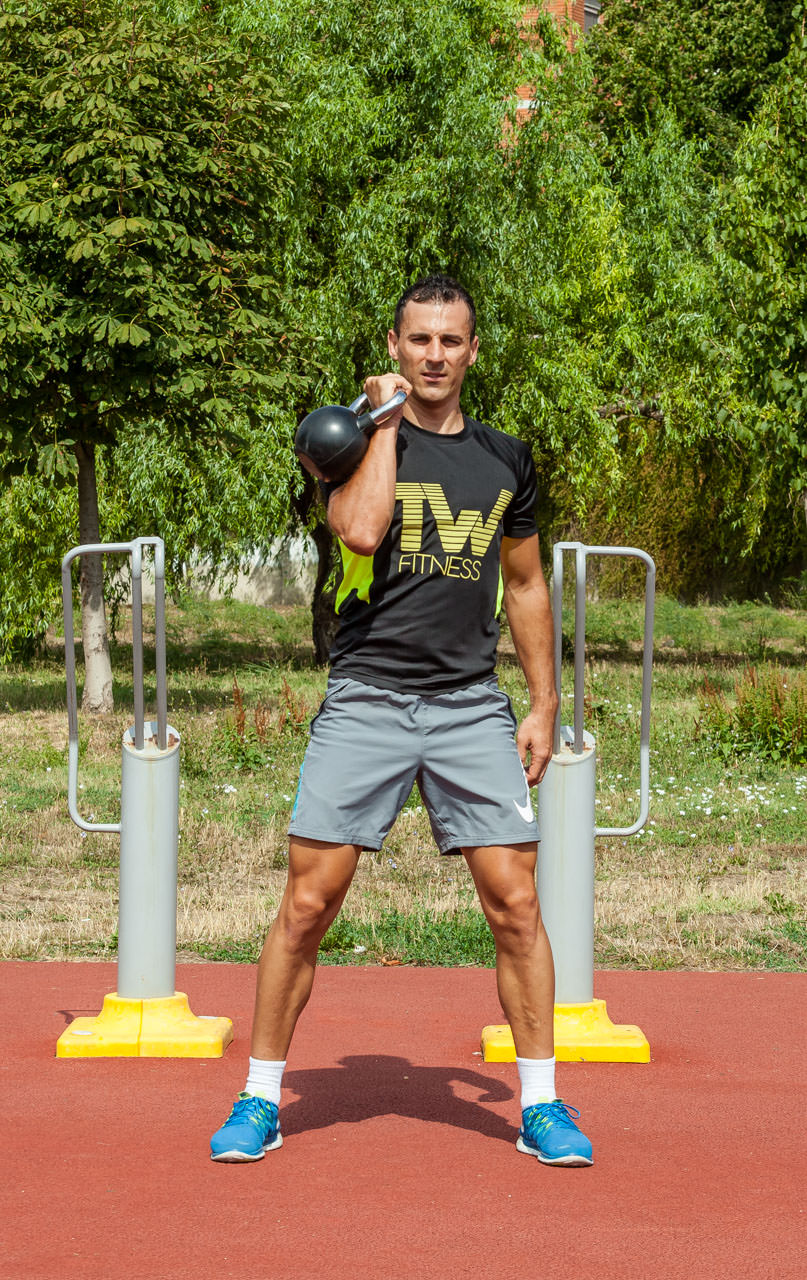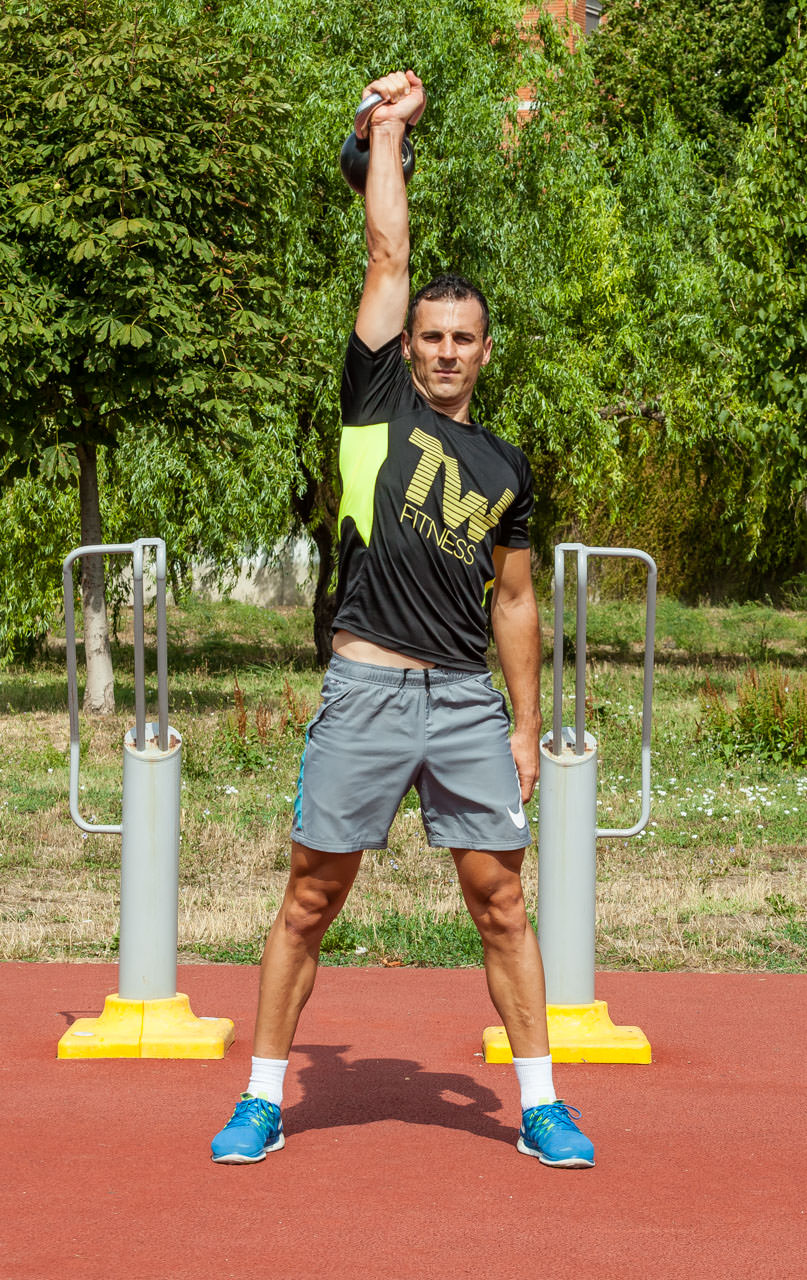 Kettlebell Clean and Press
1
Arrange the kettlebell so that the handle is pointed back between the legs. Stand over the kettlebell and set your feet shoulder width or slightly wider with toes slightly pointed out. Scoot your butt back as if you are going to sit on a stool, and grasp the handle with an internal rotation of the arm. Keep your head up and eyes out in front of you.
2
Drive your feet into the ground as you straighten out your legs, and in one "clean" movement, lift the kettlebell off the ground.
3
As this movement is occurring, rotate the arm and allow the kettlebell to wrap around the wrist as you hoist it into the rack position where the kettlebell ends up between your forearm and the bicep.
4
Look straight ahead, not up or down. Flex the lat muscle and press the kettlebell overhead.
5
Lower the kettlebell back down and repeat the exercise according to the training plan.