Workouts with this exercise
Primary muscles
Shoulder
Secondary muscles
Upper Leg
Lower Leg
Triceps
Equipment
Kettlebell
Exercise description
Male exercise for the city.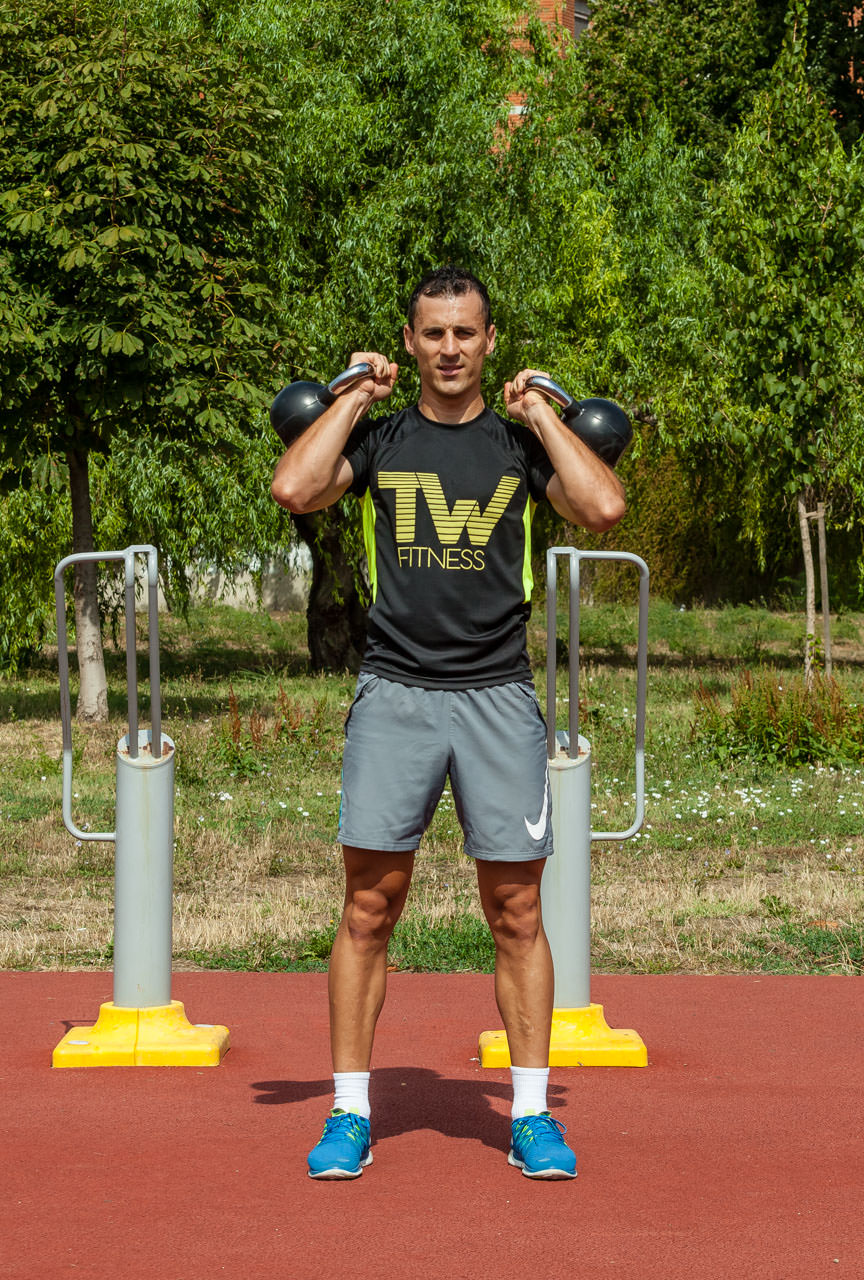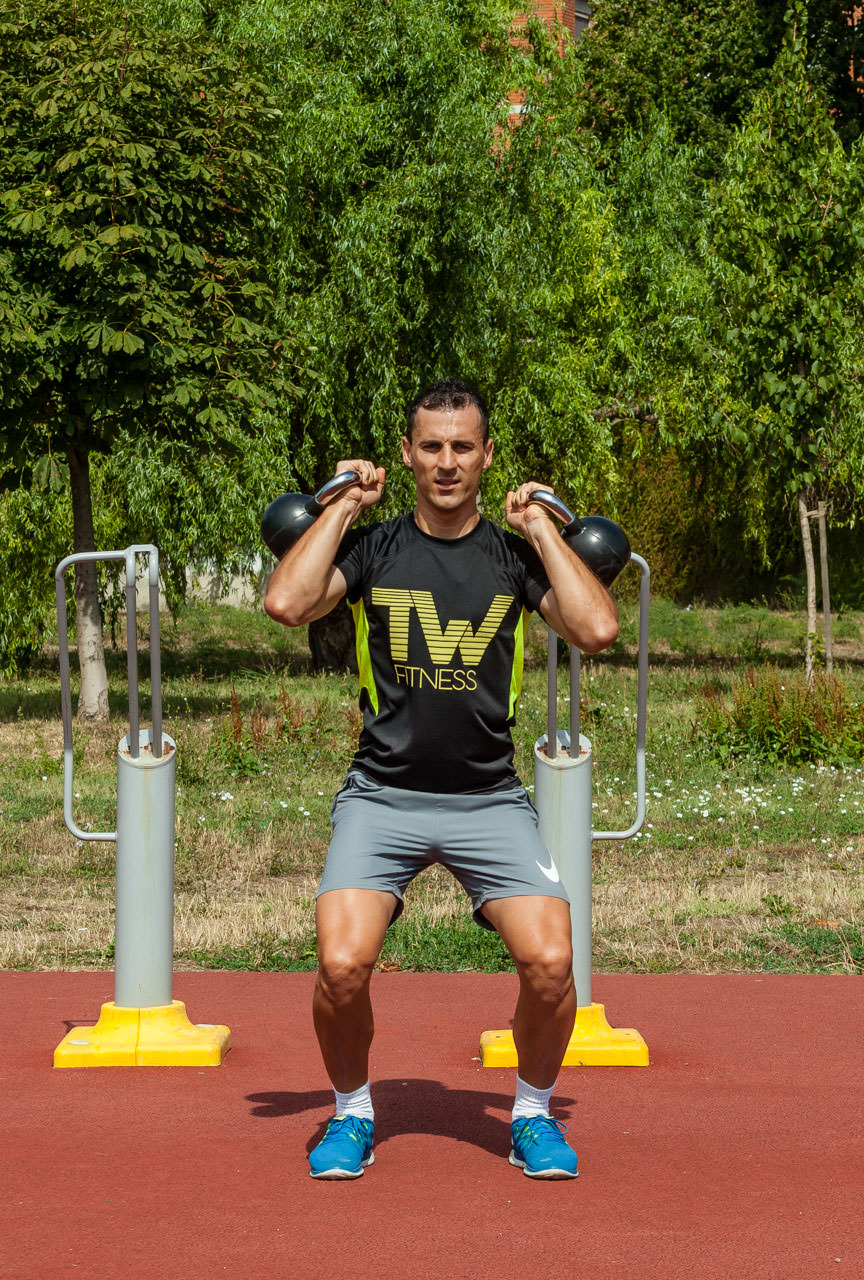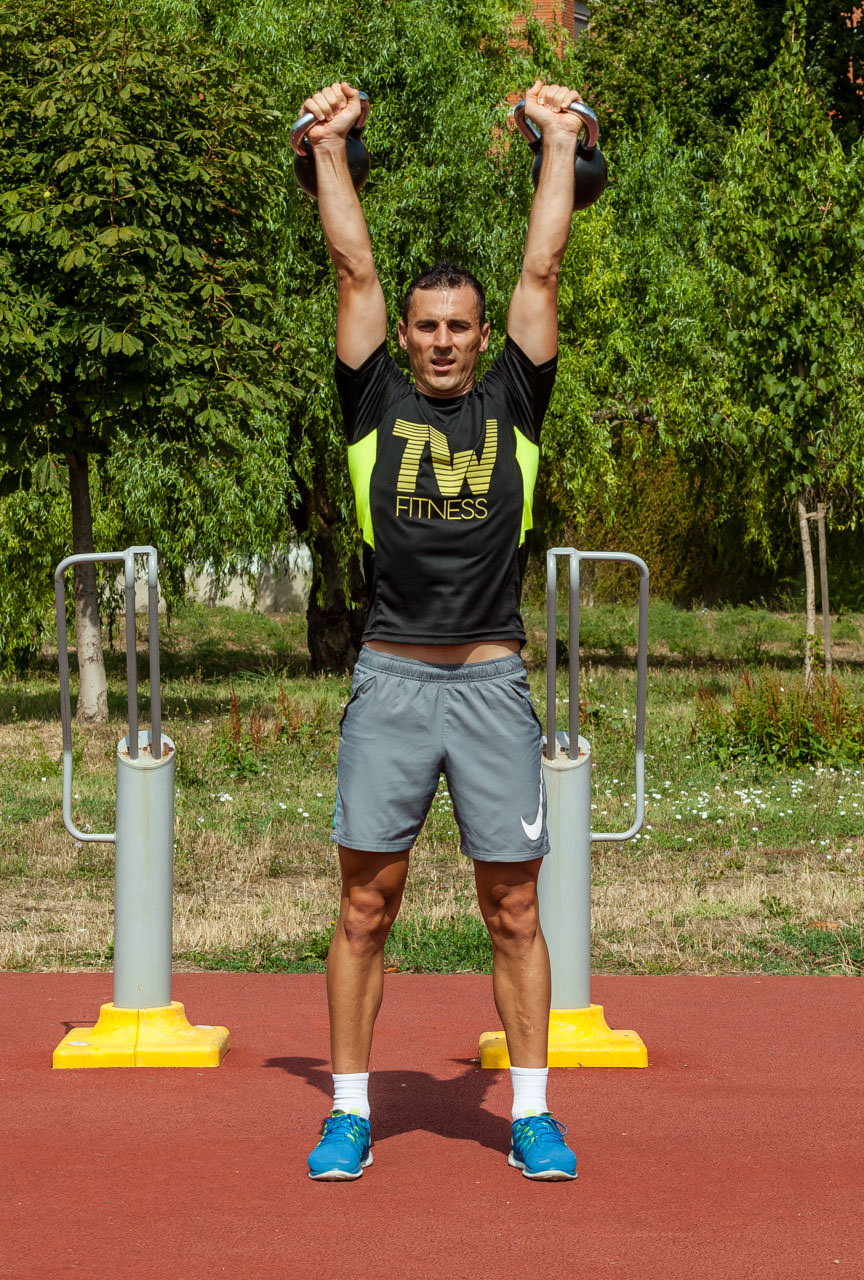 Kettlebell Push Press
1
Set your feet shoulder width apart, keep your head up and eyes out in front of you. Hold two kettlebells to your shoulders.
2
Squat down a few inches and reverse the motion rapidly. Use the momentum from the legs to drive the kettlebells overhead.
3
Once the kettlebells are locked out, lower the kettlebells to your shoulders and repeat the exercise according to the training plan.