Workouts with this exercise
Primary muscles
Upper Leg
Secondary muscles
Lower Leg
Glutes
Equipment
Dumbbell
Exercise description
Male exercise for the city.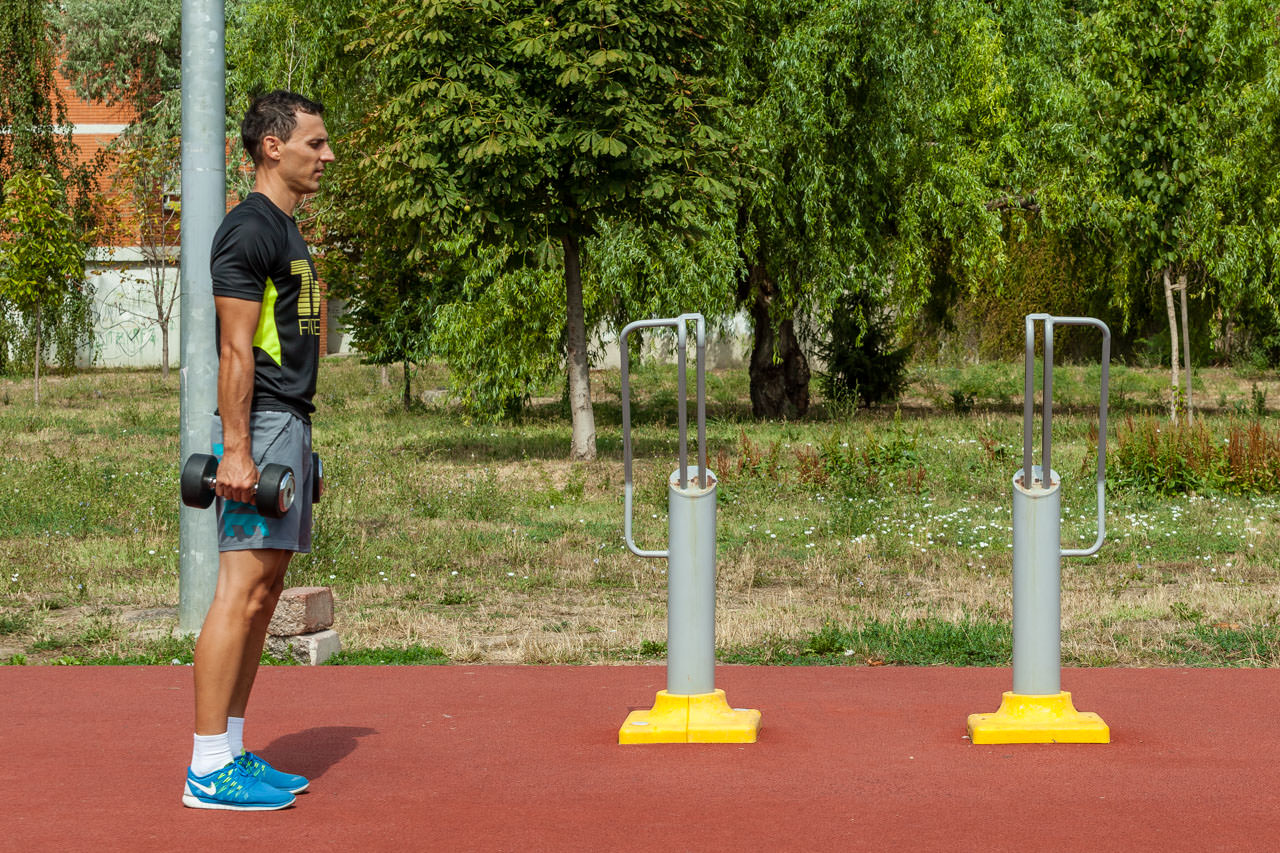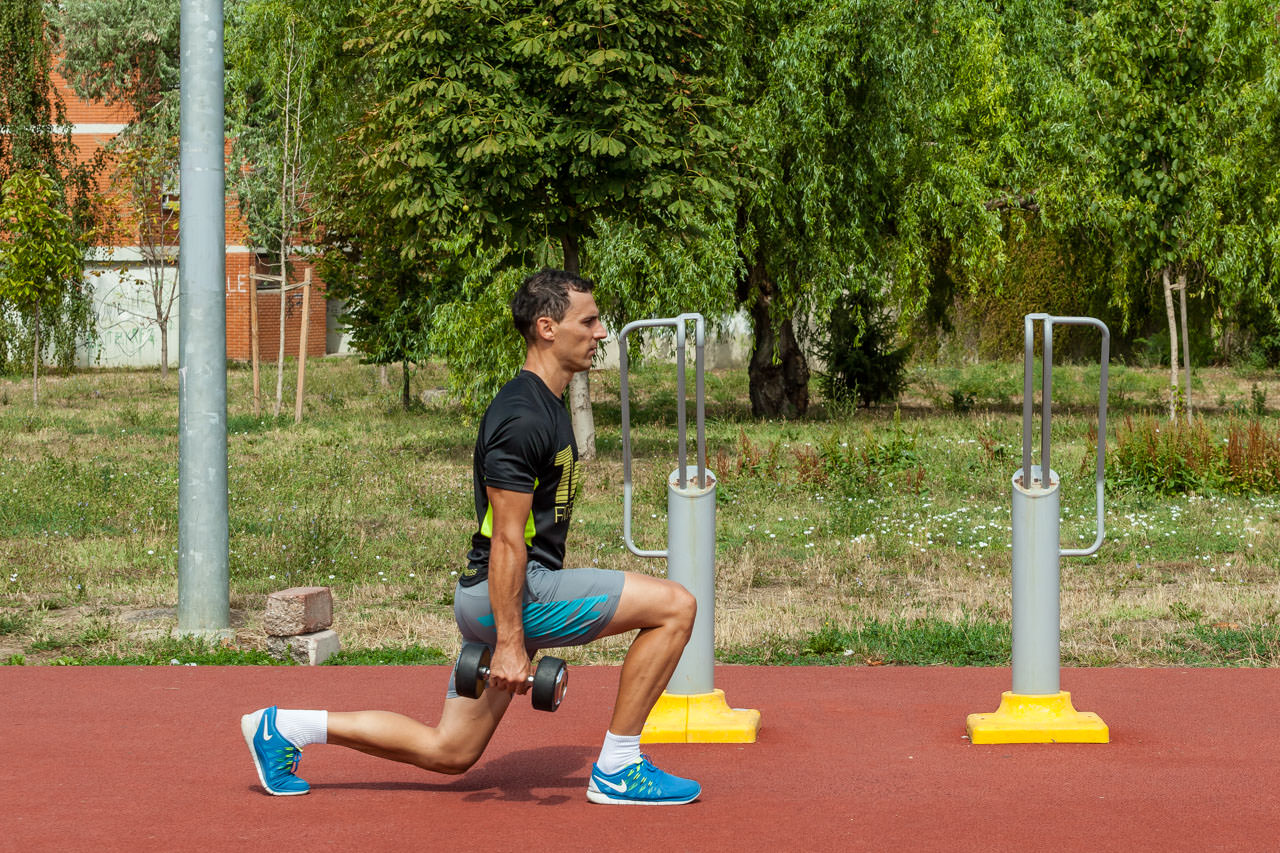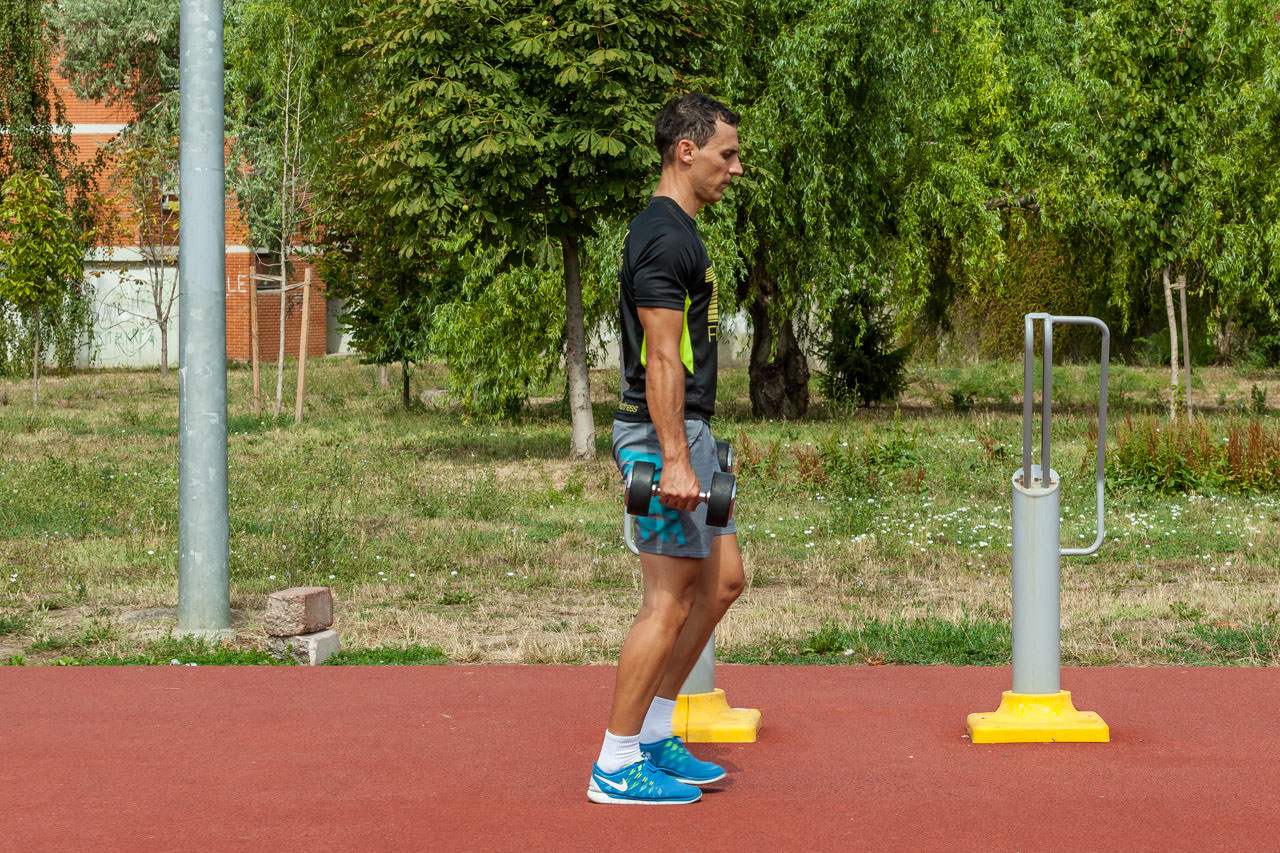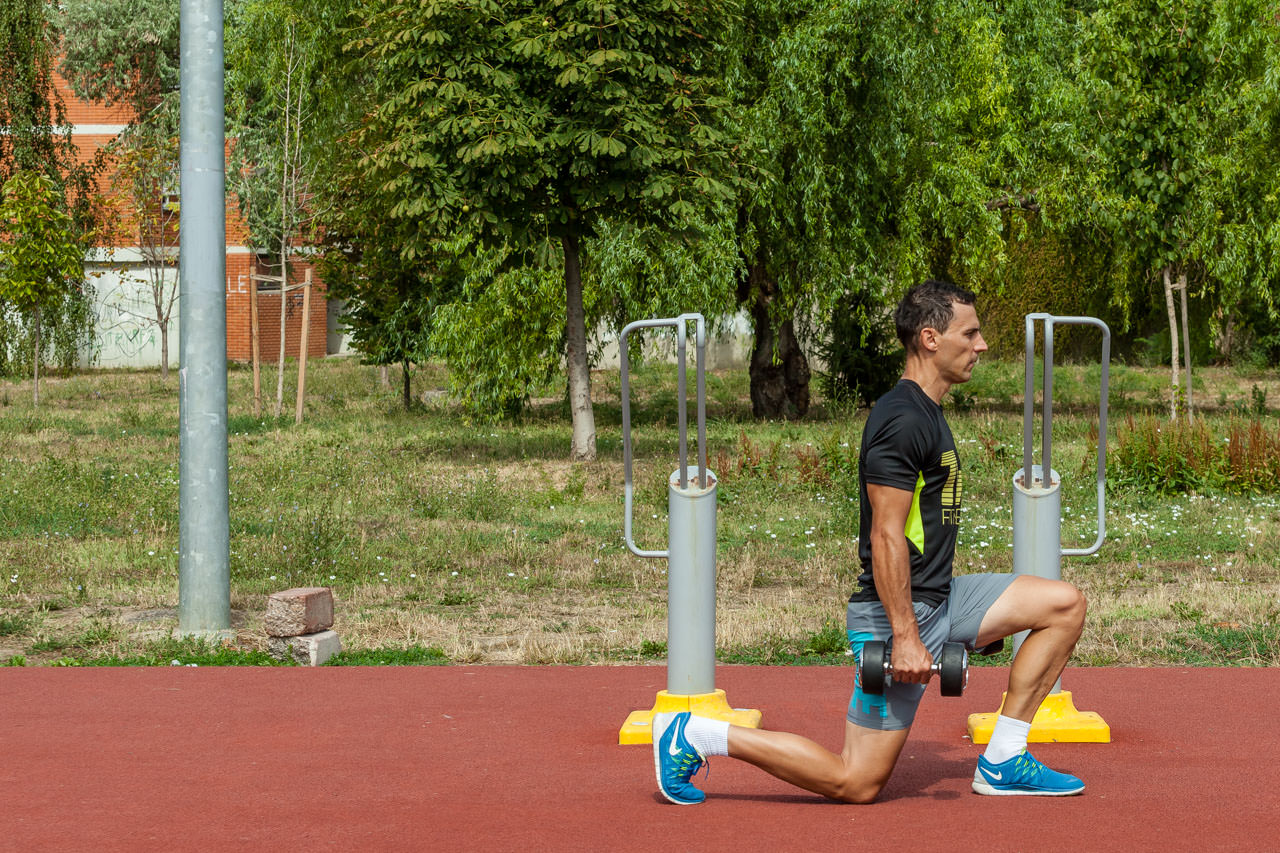 Dumbbell Lunge Walking
1
Grab a pair of dumbbells and hold them at your side with palms facing your thighs. Position your feet into a shoulder width stance.
2
Step forward with one leg, flexing the knees to drop your hips. Lower yourself until your rear knee nearly touches the ground. Your posture should remain upright, and your front knee should stay above the front foot.
3
Drive through the heel of your lead foot and extend both knees to raise yourself back up into the standing position.
4
Step forward with your rear foot, repeating the lunge on the opposite leg. Repeat the exercise according to the training plan alternating legs.