Workouts with this exercise
Primary muscles
Legs
Chest
Secondary muscles
Triceps
Shoulder
Abs
Lower Leg
Equipment
Dumbbell
Exercise description
Male exercise for the city.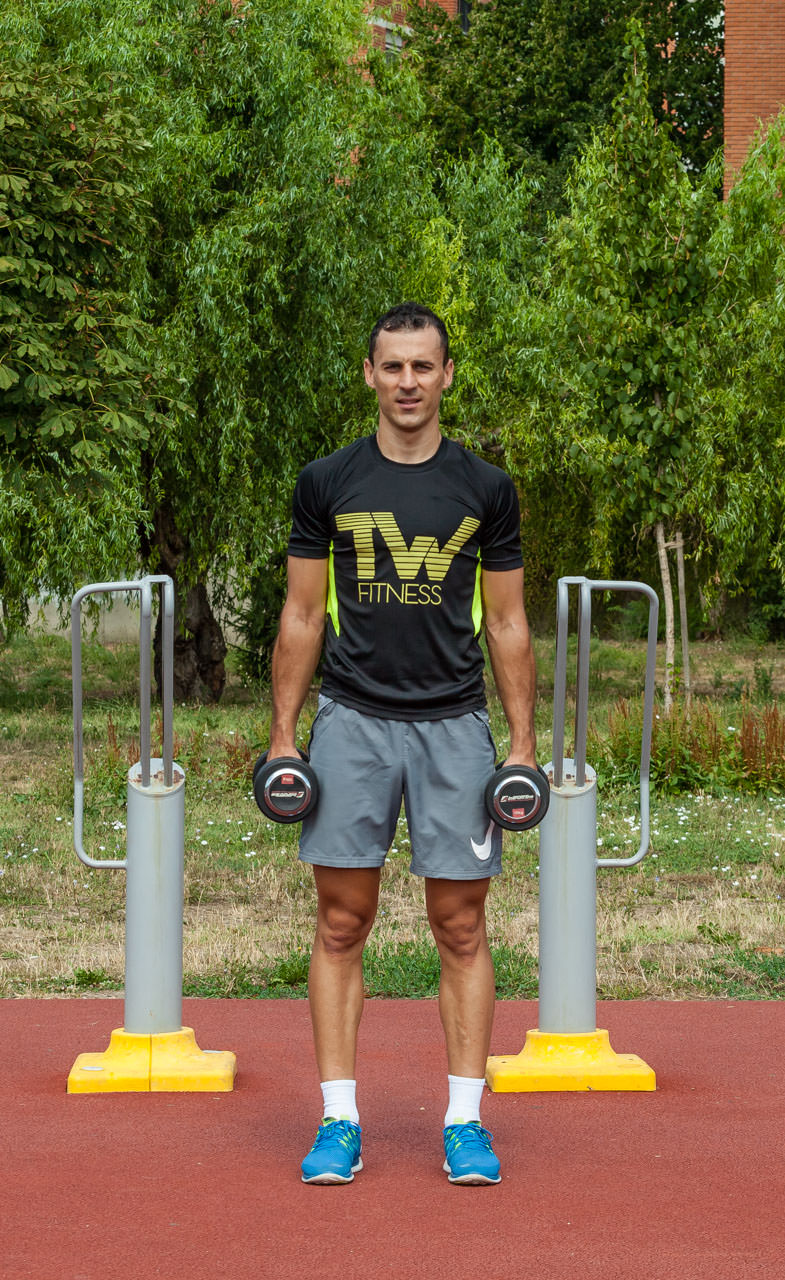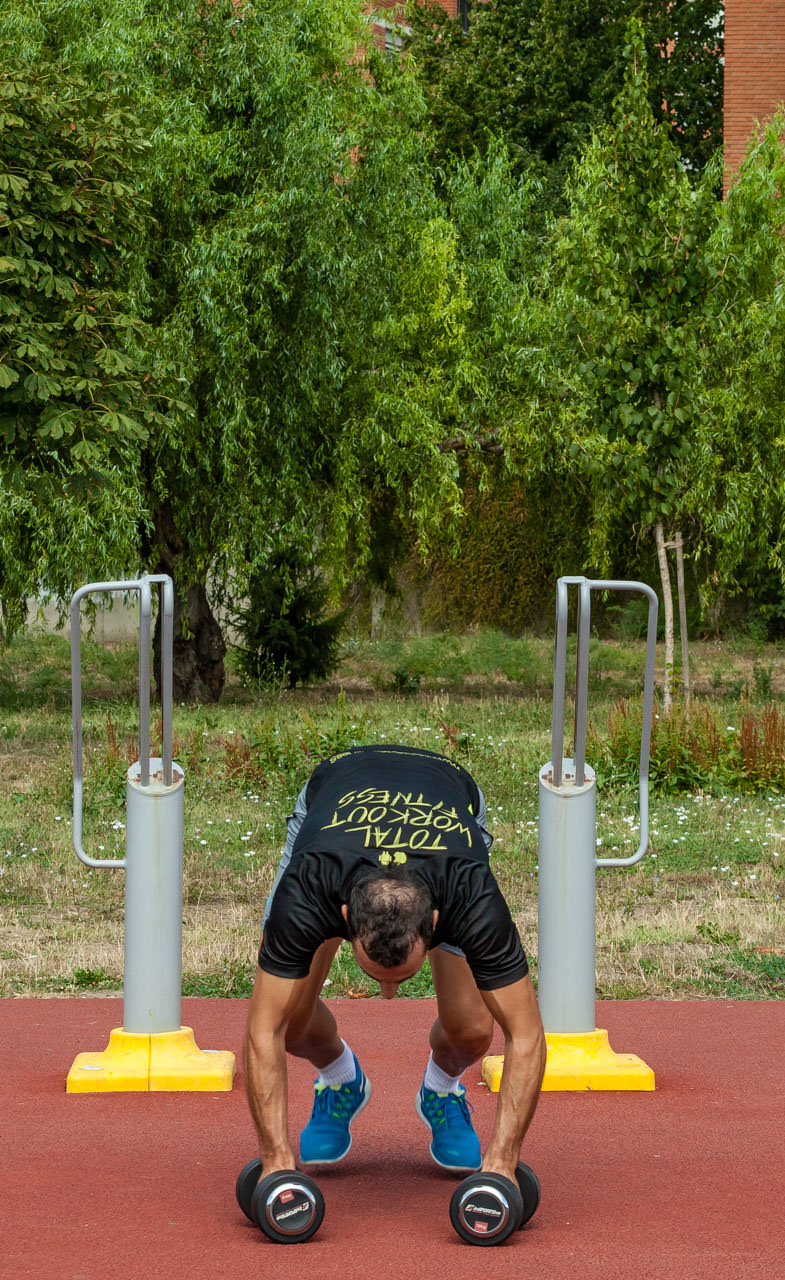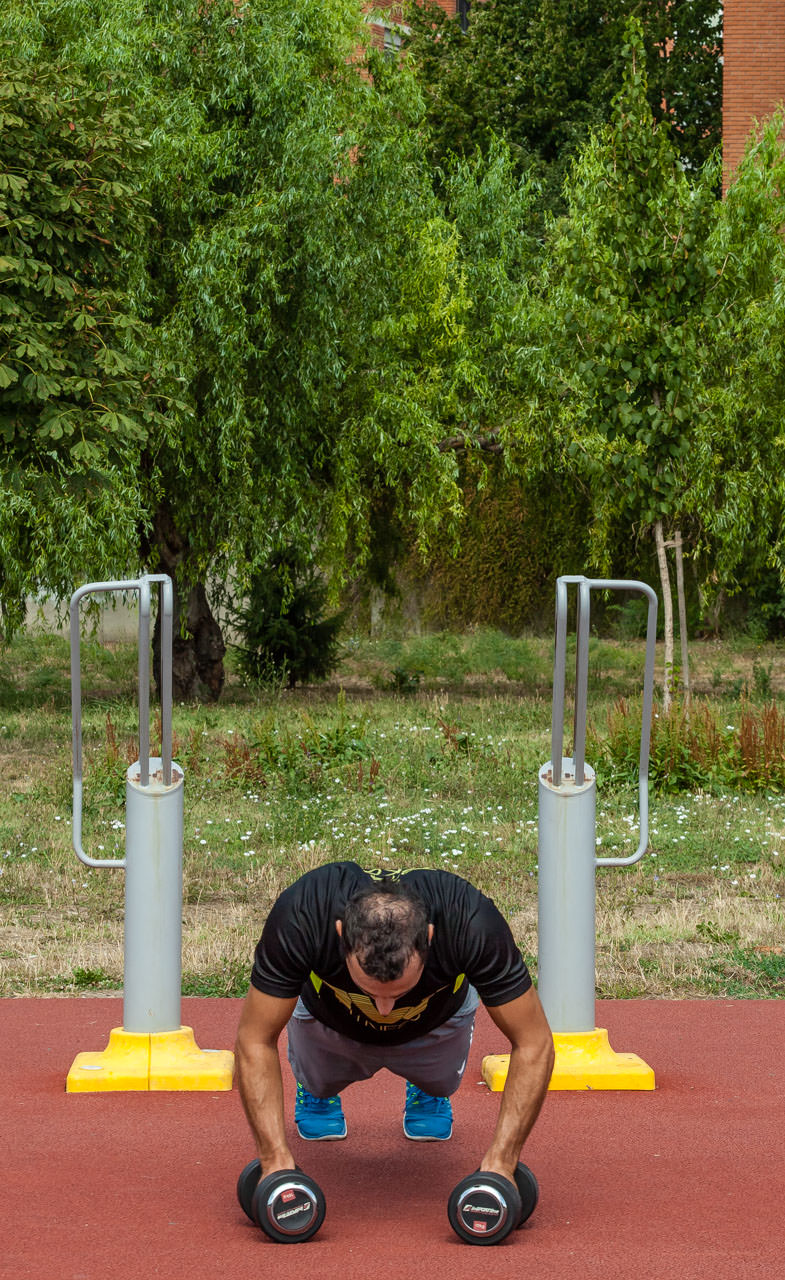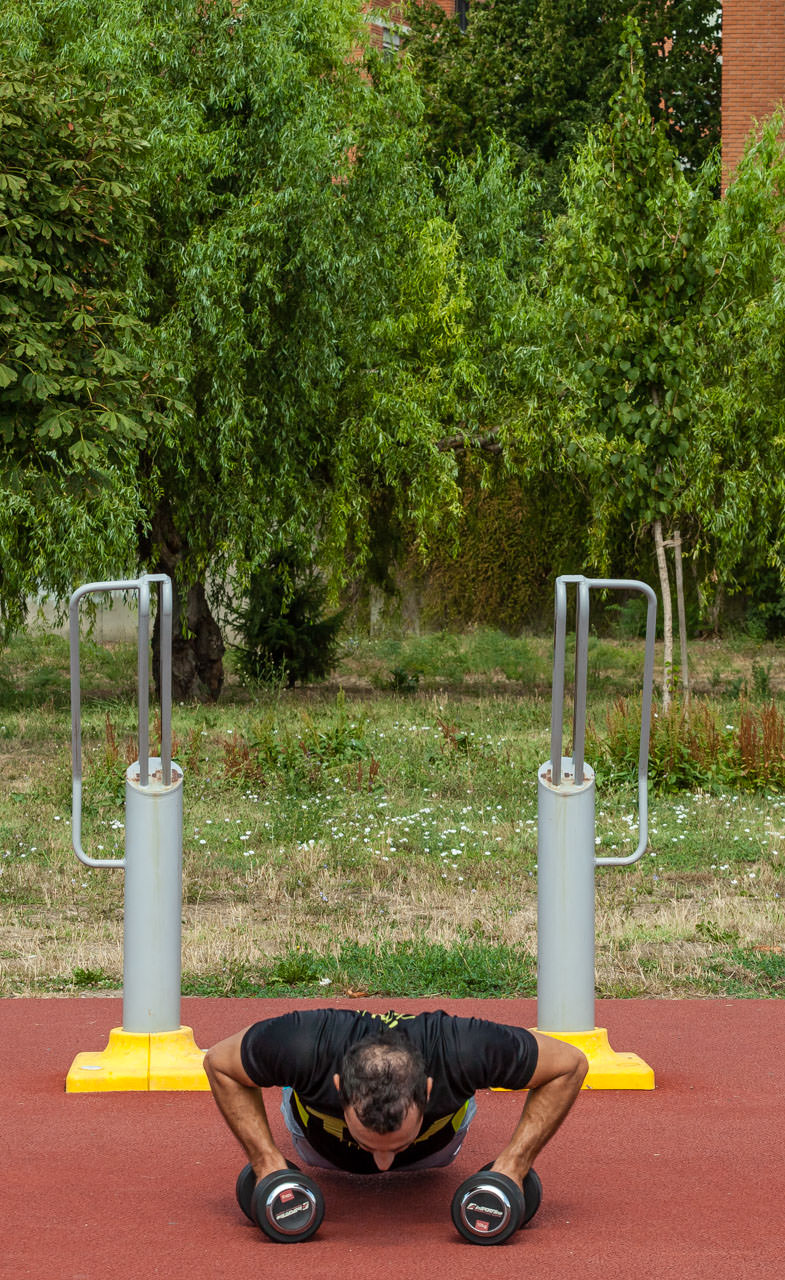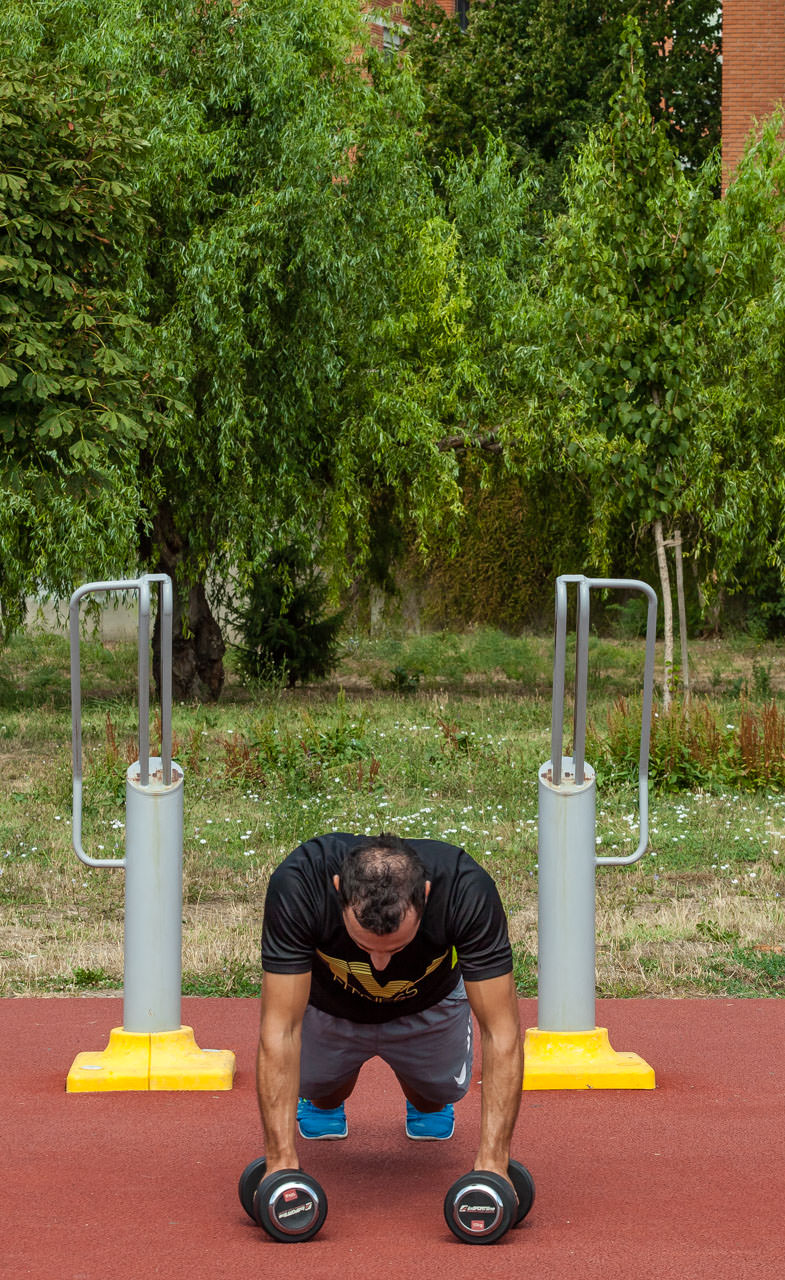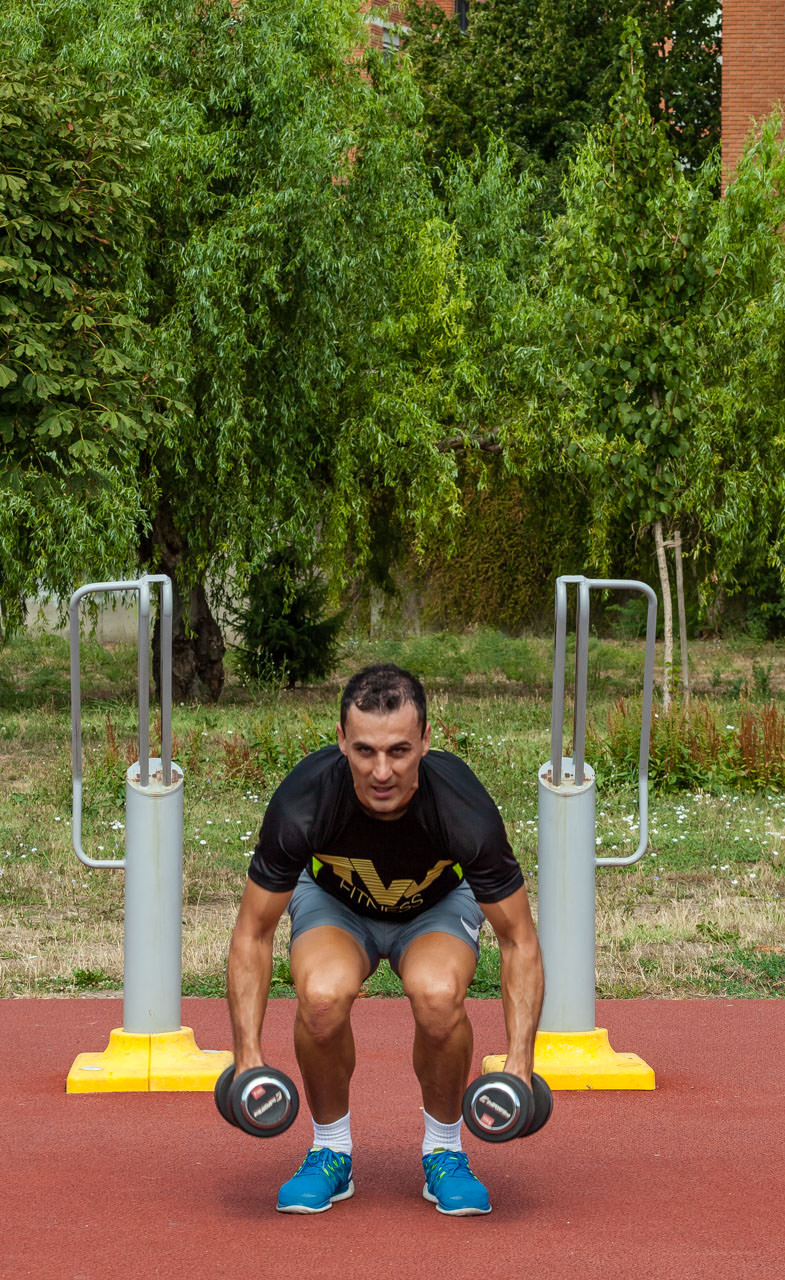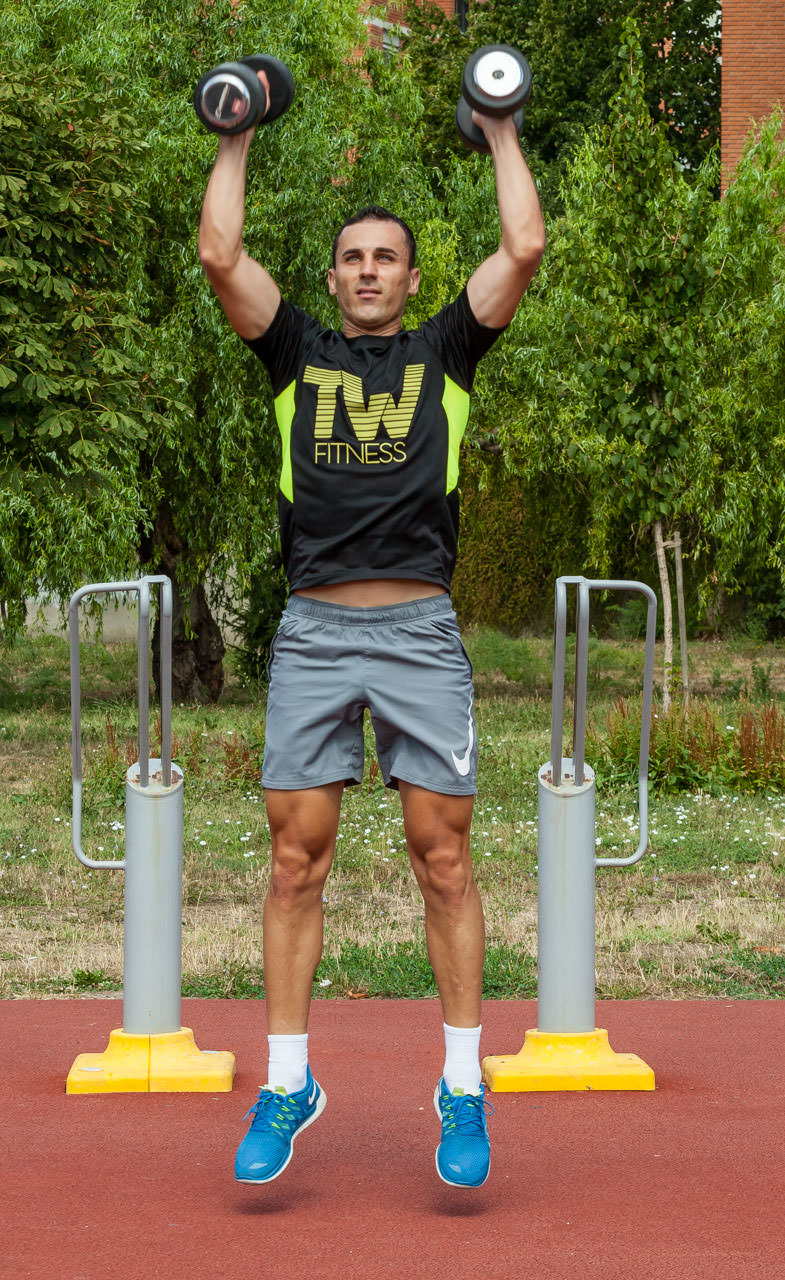 Dumbbell Burpee
1
Grab a pair of dumbbells and hold them at your side with palms facing your thighs. Position feet into a shoulder width stance.
2
Bend your knees and bring your hands with dumbbells to the ground just in front of your feet. Kick your legs back so you end up with your stomach and thighs on the ground. Your elbows should be bent.
3
From this position, press up like you are doing a push-up and push your hips up. Jump your feet under your hips and stand.
4
Finish the movement by jumping in the air pushing the dumbbells above you.
5
Go back to the starting position and repeat the exercise according to the training plan.