Workouts with this exercise
Primary muscles
Abs
Shoulder
Secondary muscles
Back
Equipment
None
Exercise description
Both exercise for the city.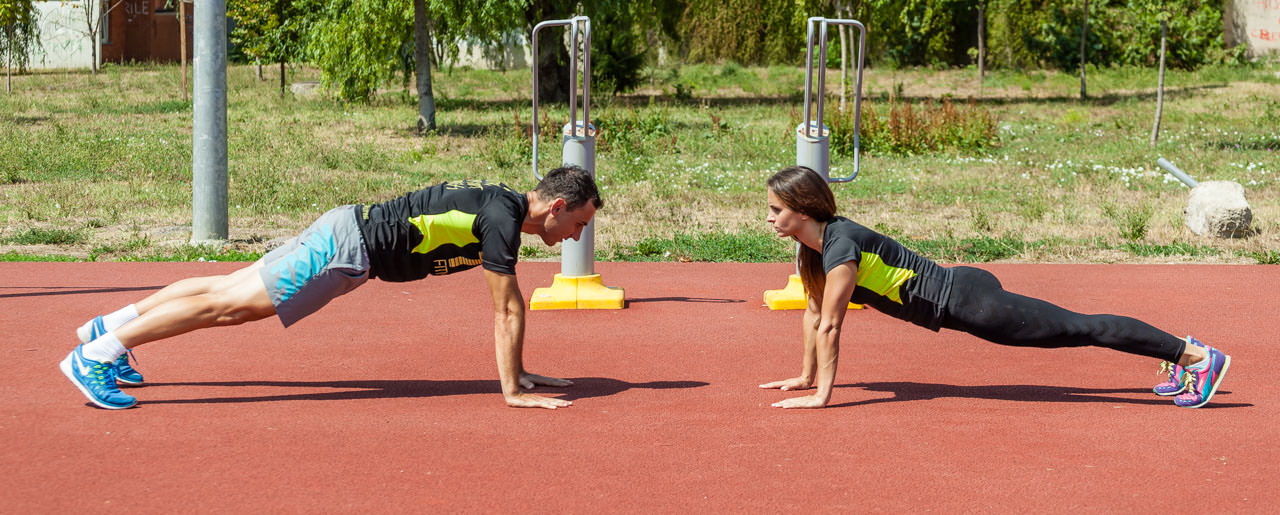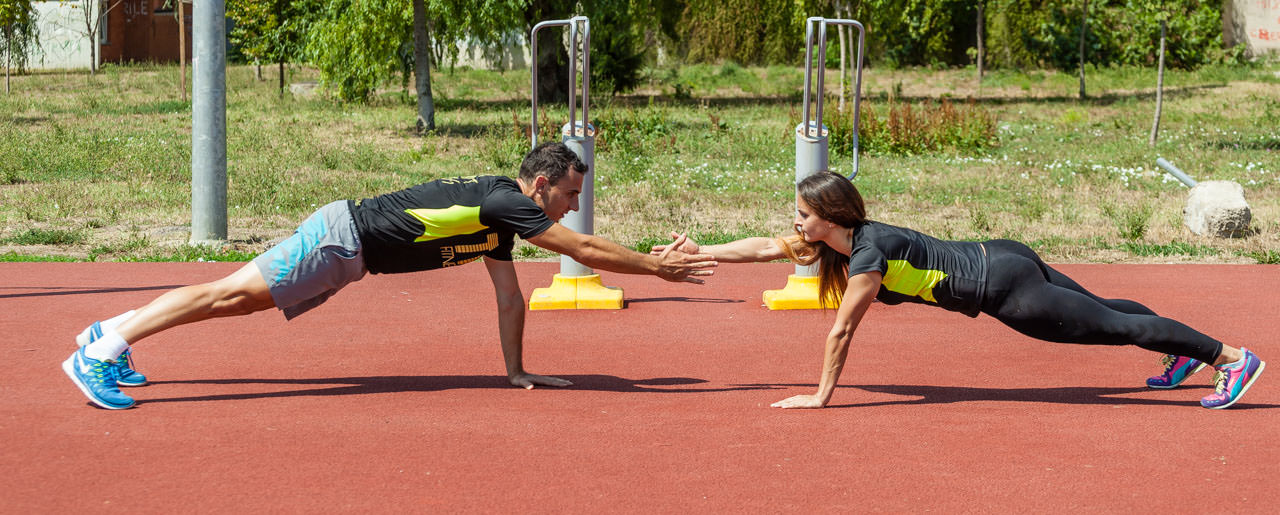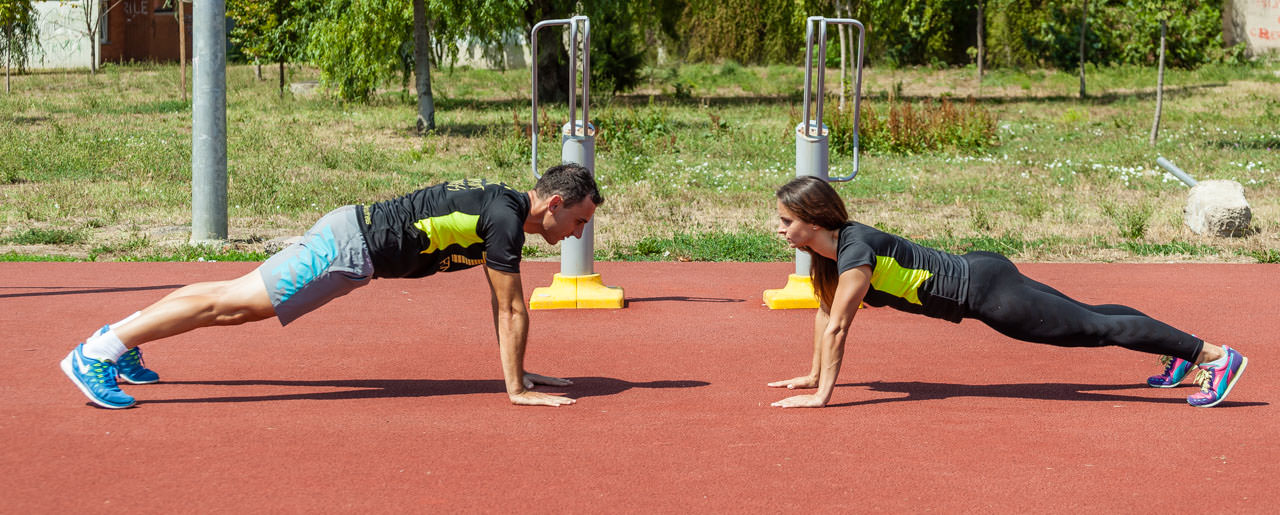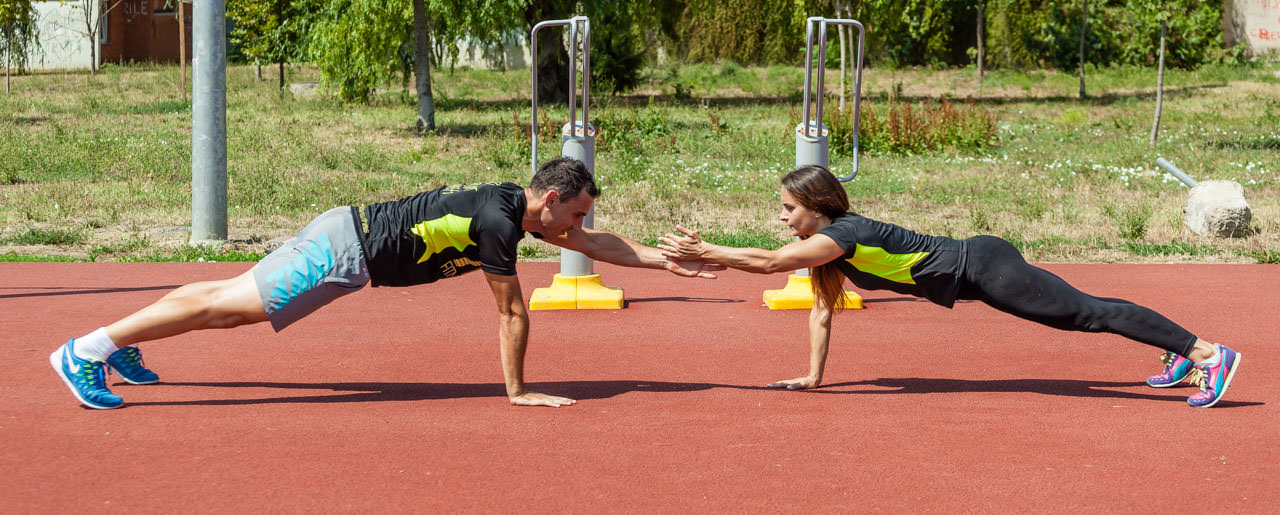 Partners Plank Claps
1
Get into a push up position, with your heads on the ground facing each other. Make sure you are close enough so that you can reach out and clap your partner's hand, but not so close that you are going to bump heads.
2
Reach out your right hand to clap (clap the hand diagonally across from the one you are using to clap).
3
Go back to the starting position.
4
Reach out your left hand to clap.
5
Go back to the starting position and repeat the exercise according to the training plan alternating arms holding the push up position try the whole exercise.