Workouts with this exercise
Primary muscles
Abs
Equipment
Medicine Ball
Exercise description
Both exercise for the city.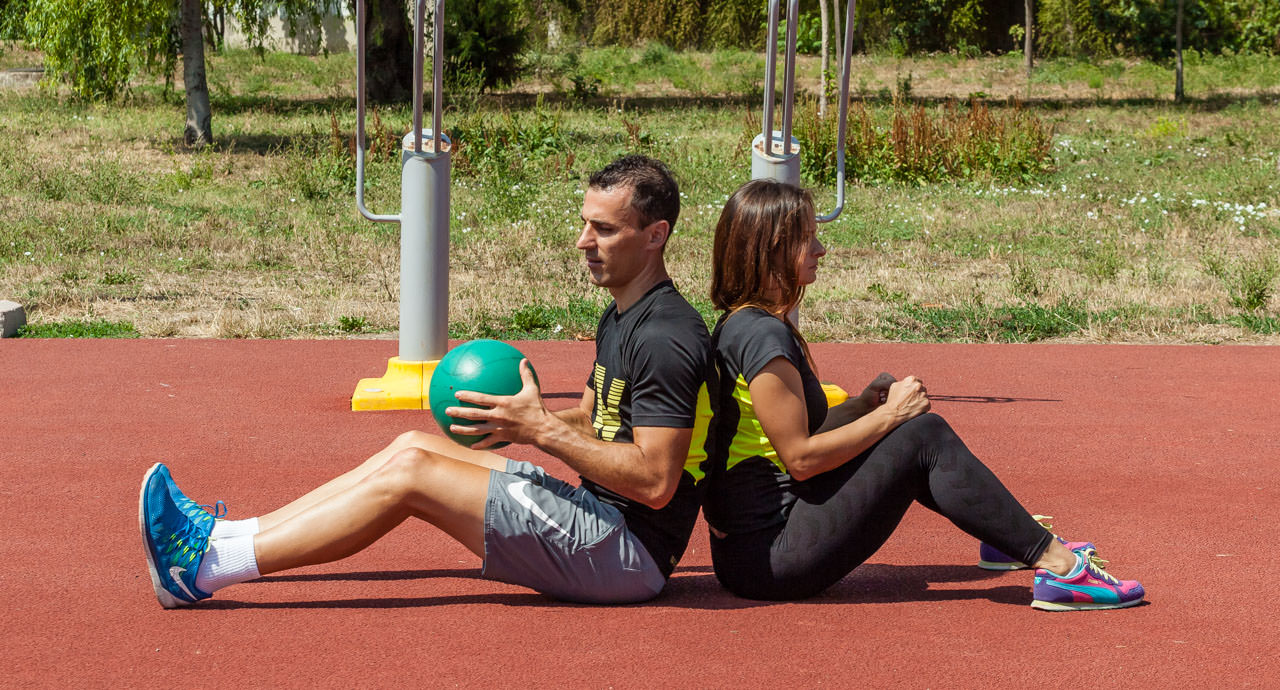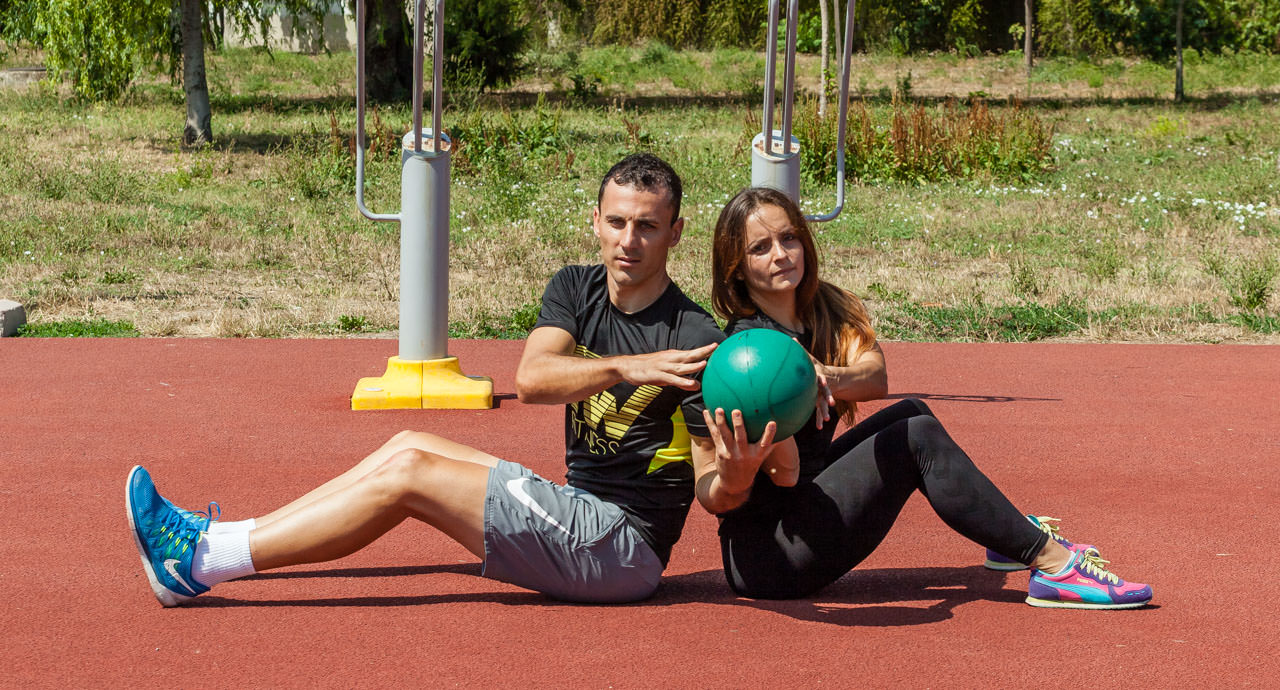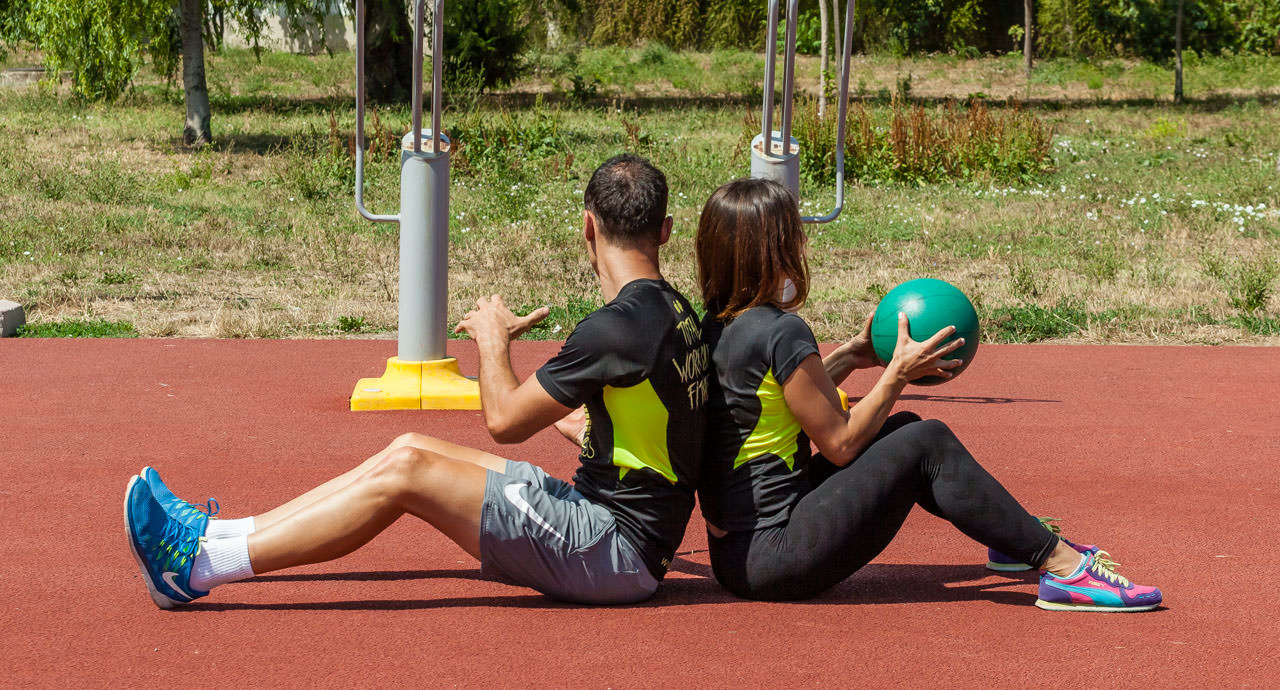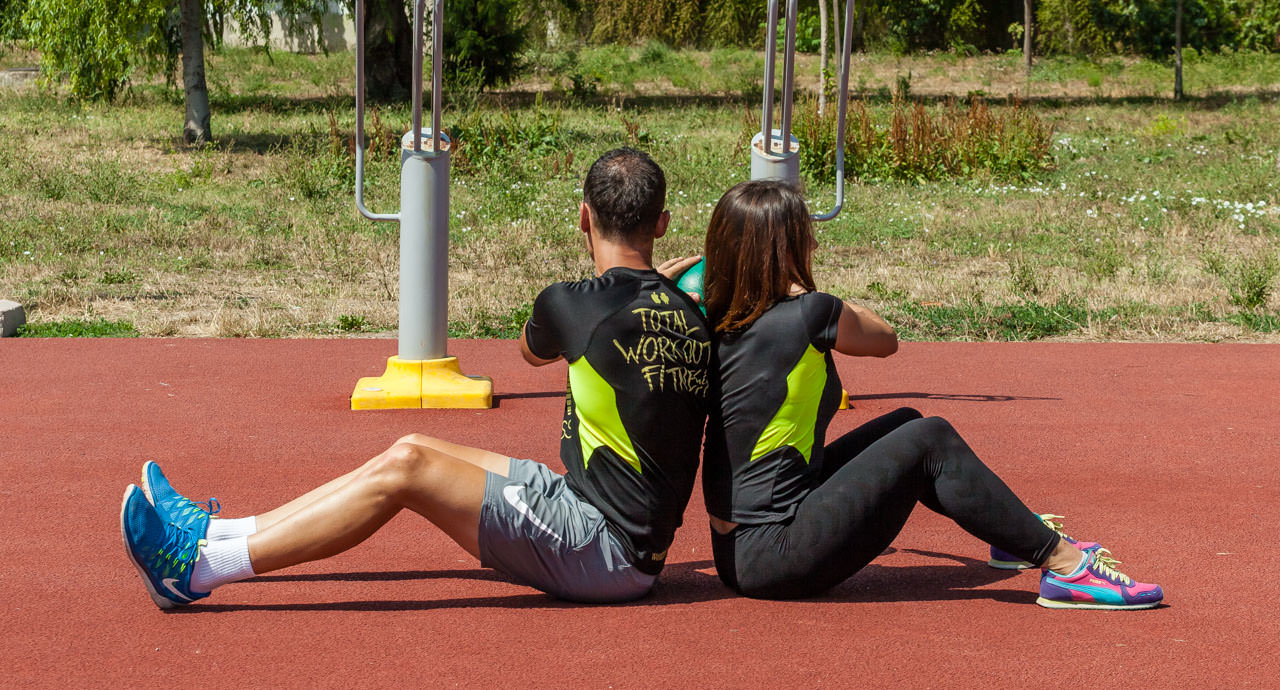 Partners Torso Twist with Ball
1
Sit back to back with your partner with a ball to share in hand, and knees bent.
2
Both of you will rotate to one side as one of you passes the ball to the other person.
3
Rotate in the other direction and pass the ball back to the other person. Repeat the exercise according to the training plan alternating sides.