Workouts with this exercise
Primary muscles
Shoulder
Arms
Secondary muscles
Glutes
Legs
Equipment
Medicine Ball
Exercise description
Both exercise for the city.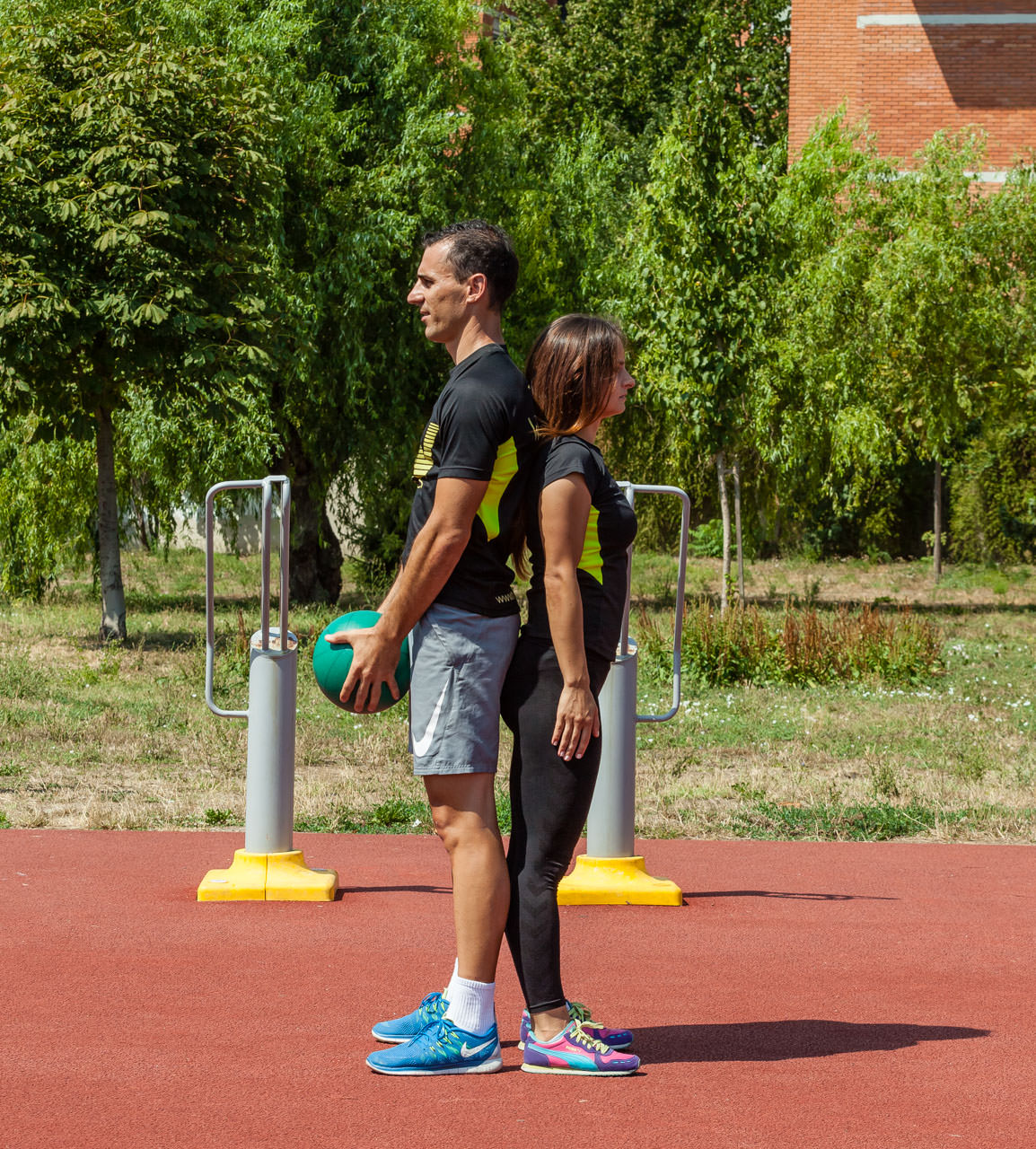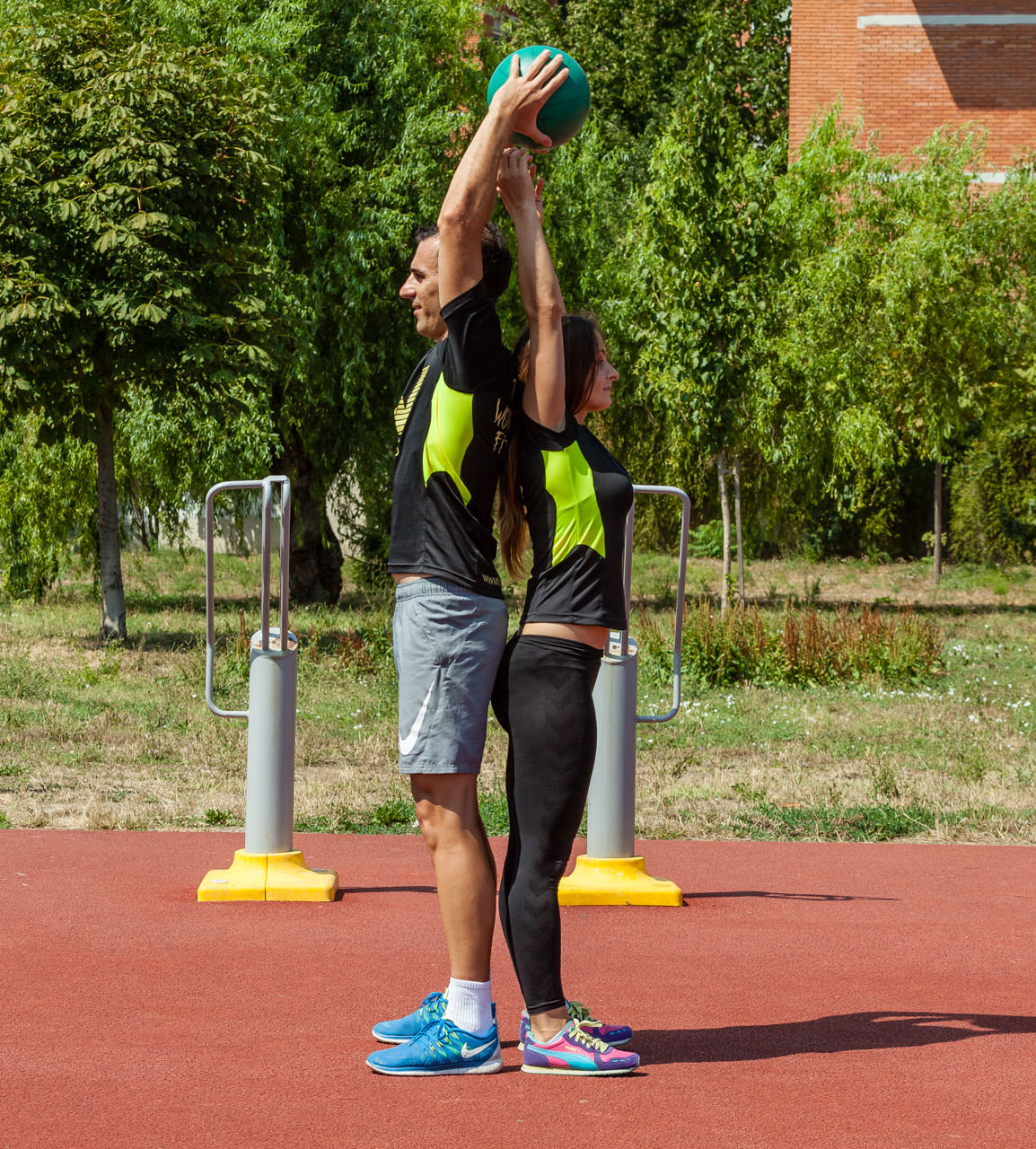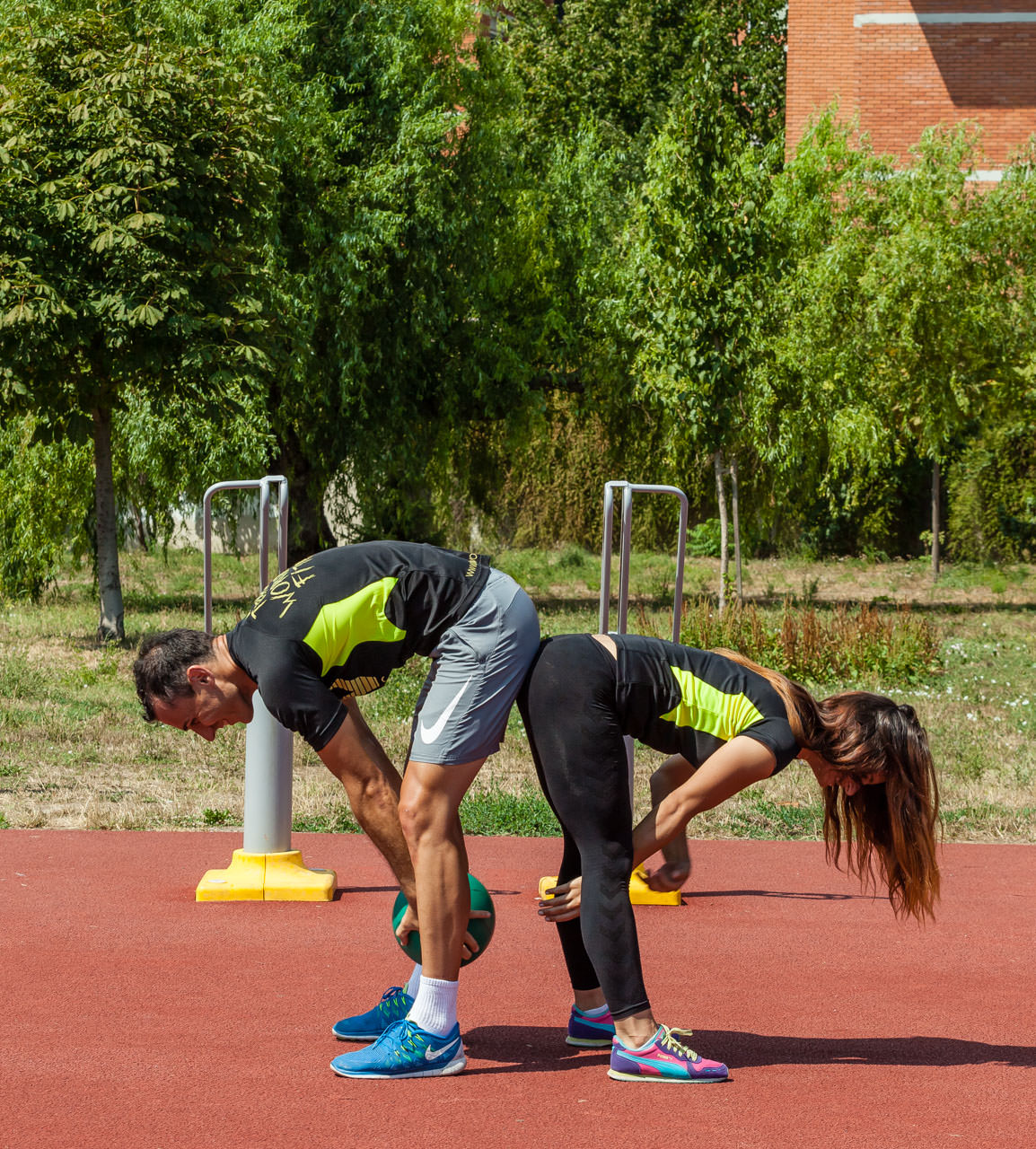 Partners Over and Under Medicine Ball
1
Stand back to back with your partner, legs shoulder width apart and with enough space between you. One partner holds a medicine ball.
2
Bend over without pushing each other. Pass the medicine ball between your legs to your partner.
3
Once you have passed the ball through your legs to your partner, both of you reach up above your heads for your partner to pass the ball back to you.
4
Continue this cycle for the required time or repeat the exercise according to the training plan, then reverse the direction of ball travel so you are now receiving the ball through your legs.