Workouts with this exercise
Primary muscles
Abs
Equipment
None
Exercise description
Both exercise for the city.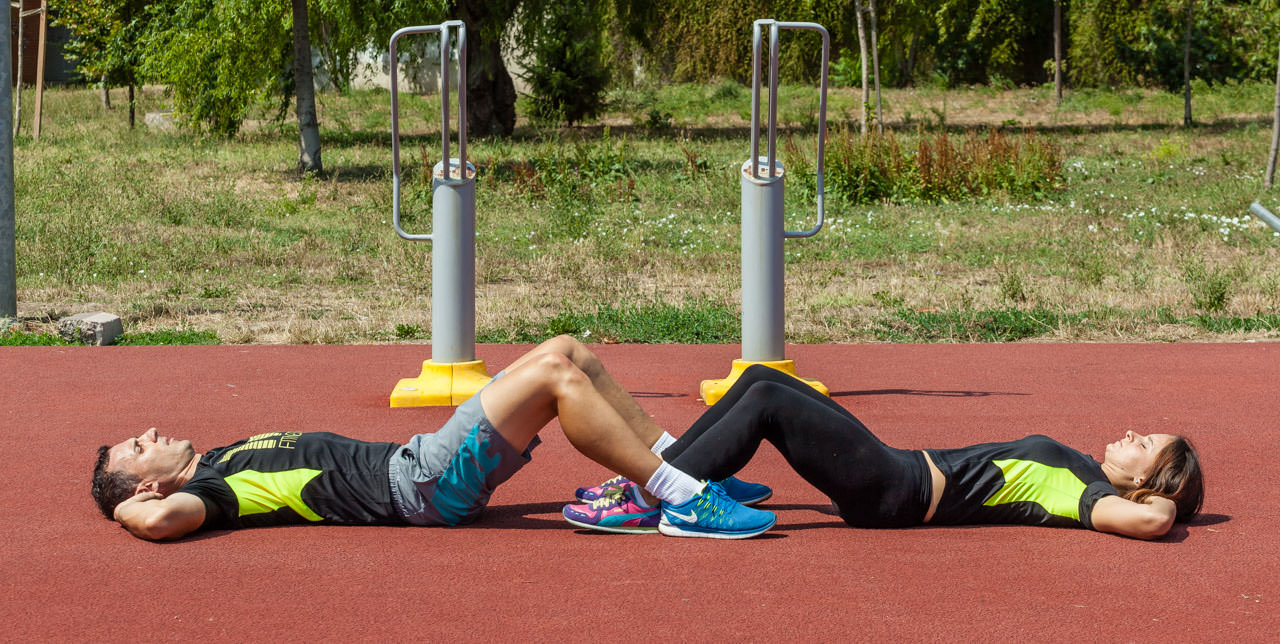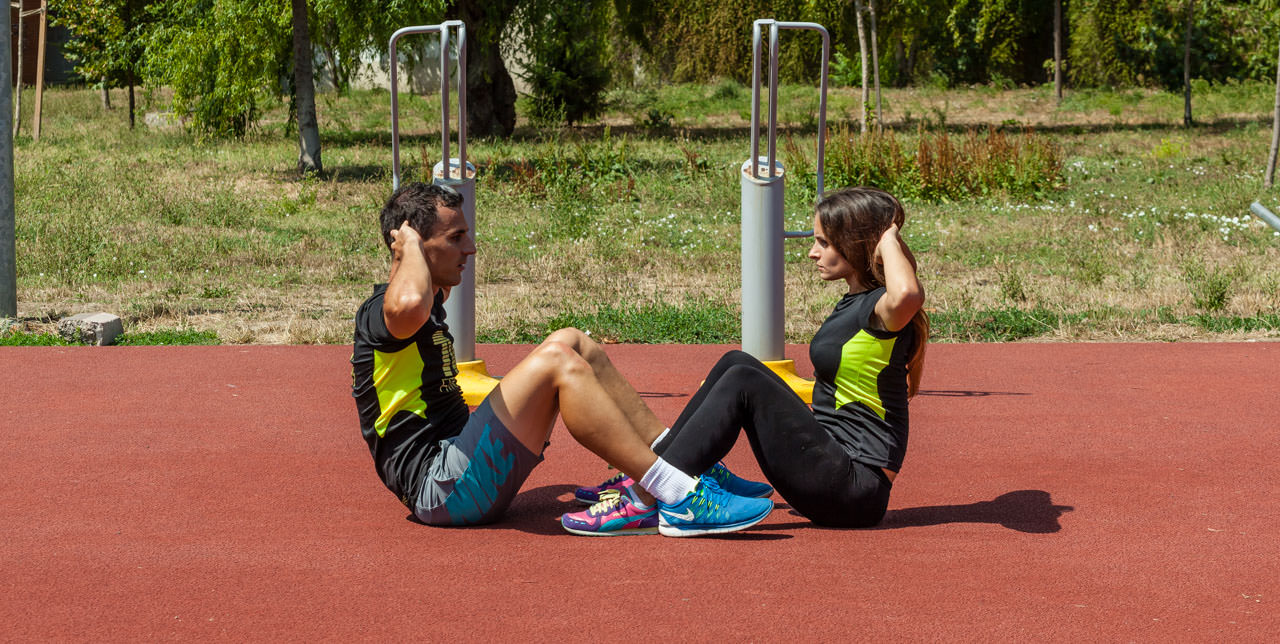 Partners Crunch
1
Sit on the ground, facing each other with bent knees. Lower your torso on the ground and bring your fingers close to your ears.
2
Crunch your torso and lift your upper body up and off the ground.
3
Lower your torso to the starting position and repeat the exercise according to the training plan.