Workouts with this exercise
Primary muscles
Chest
Secondary muscles
Shoulder
Biceps
Equipment
None
Exercise description
Both exercise for the city.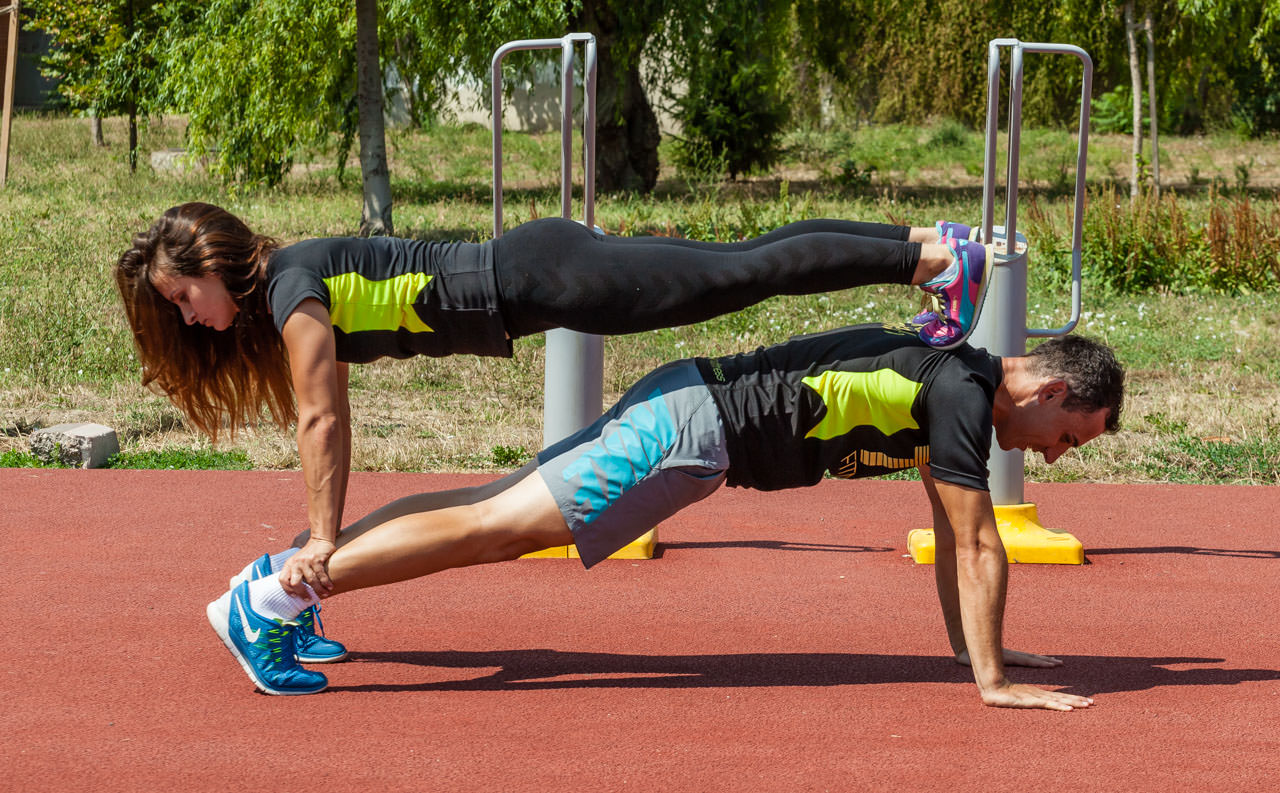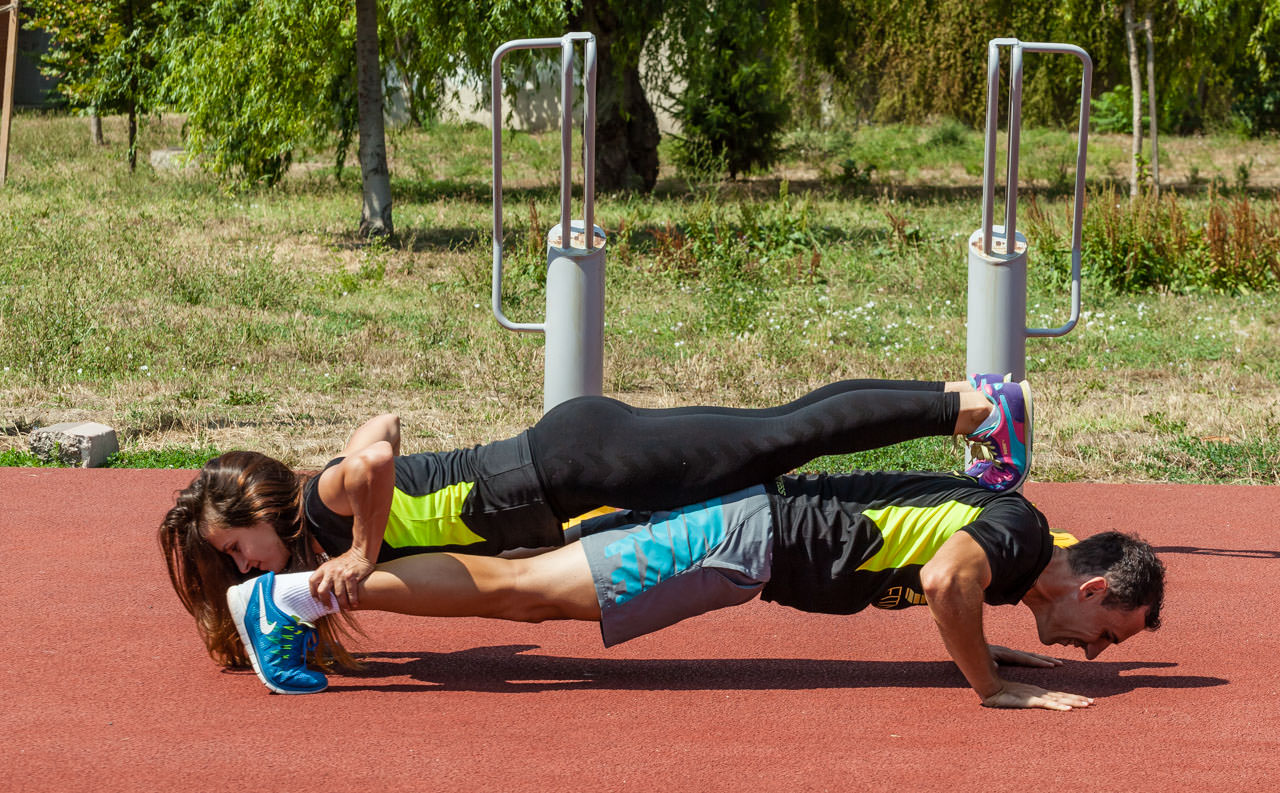 Partners Push-Up
1
Get into the standard push up position with your back straight, abs tight, hands shoulder width apart, up on your toes. Your partner should come up on you and get the same position but in the opposite direction, holding by your ankles.
2
Bend your elbows to lower your upper body while your partner doing also a push up.
3
Press back up to the starting position. Repeat the exercise according to the training plan.