Workouts with this exercise
Primary muscles
Chest
Secondary muscles
Shoulder
Triceps
Equipment
Handles
Exercise description
Male exercise for the gym.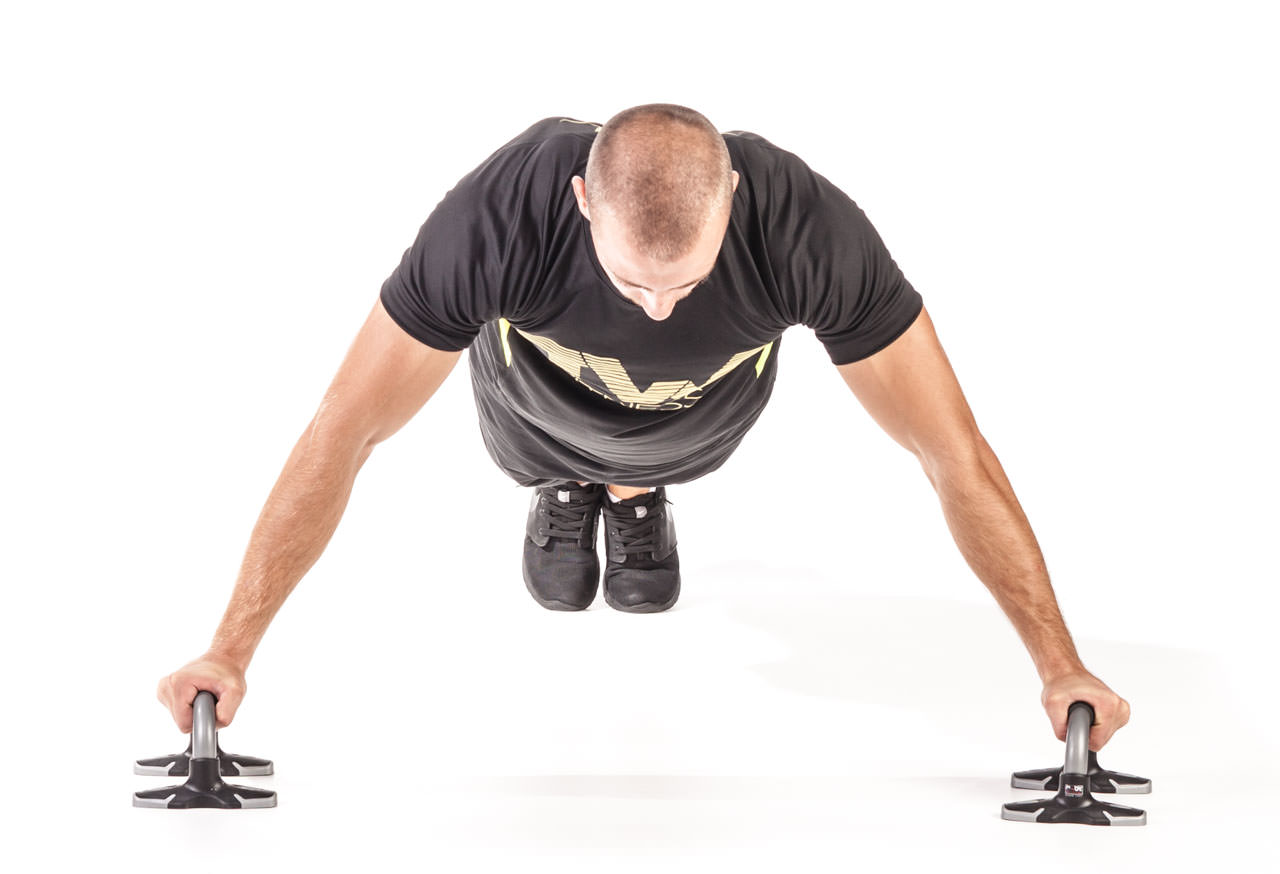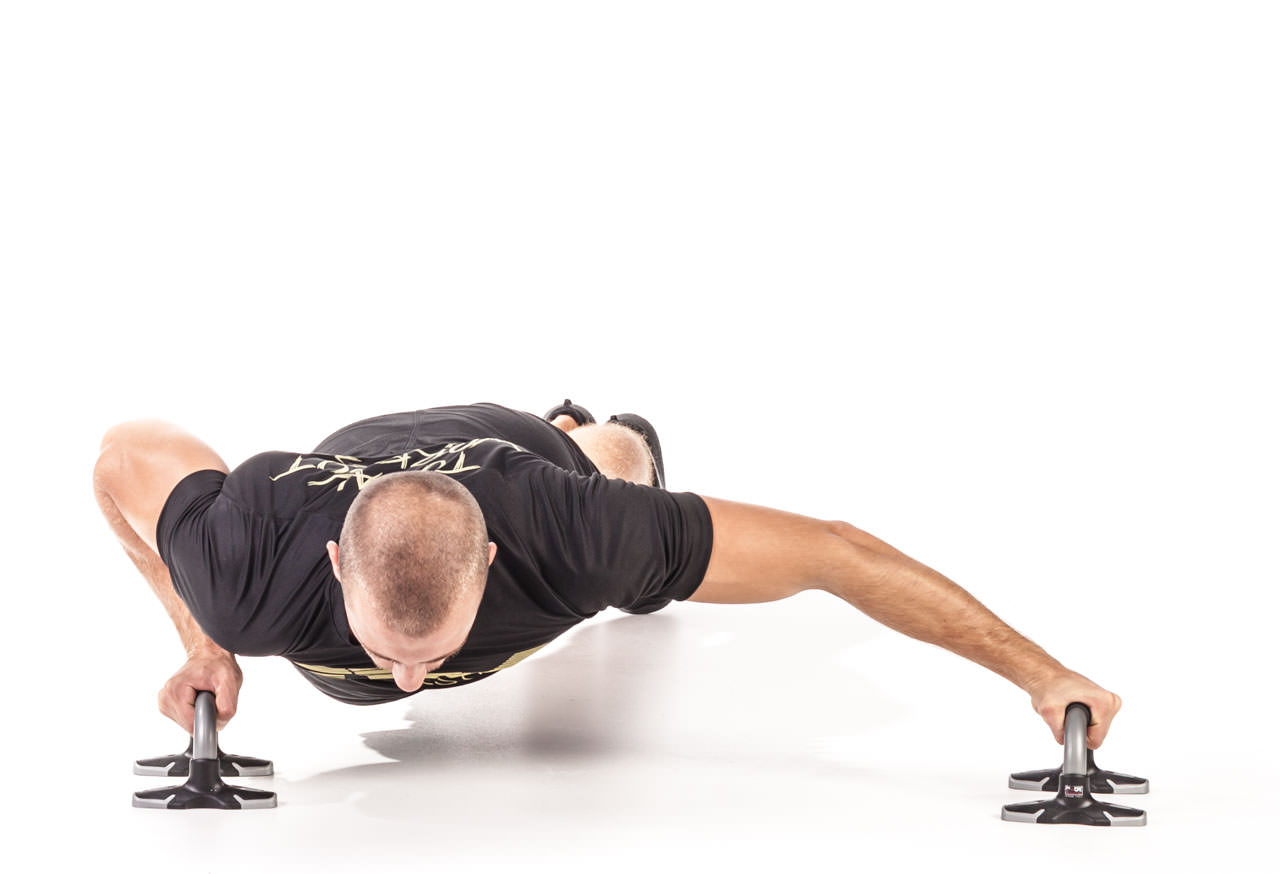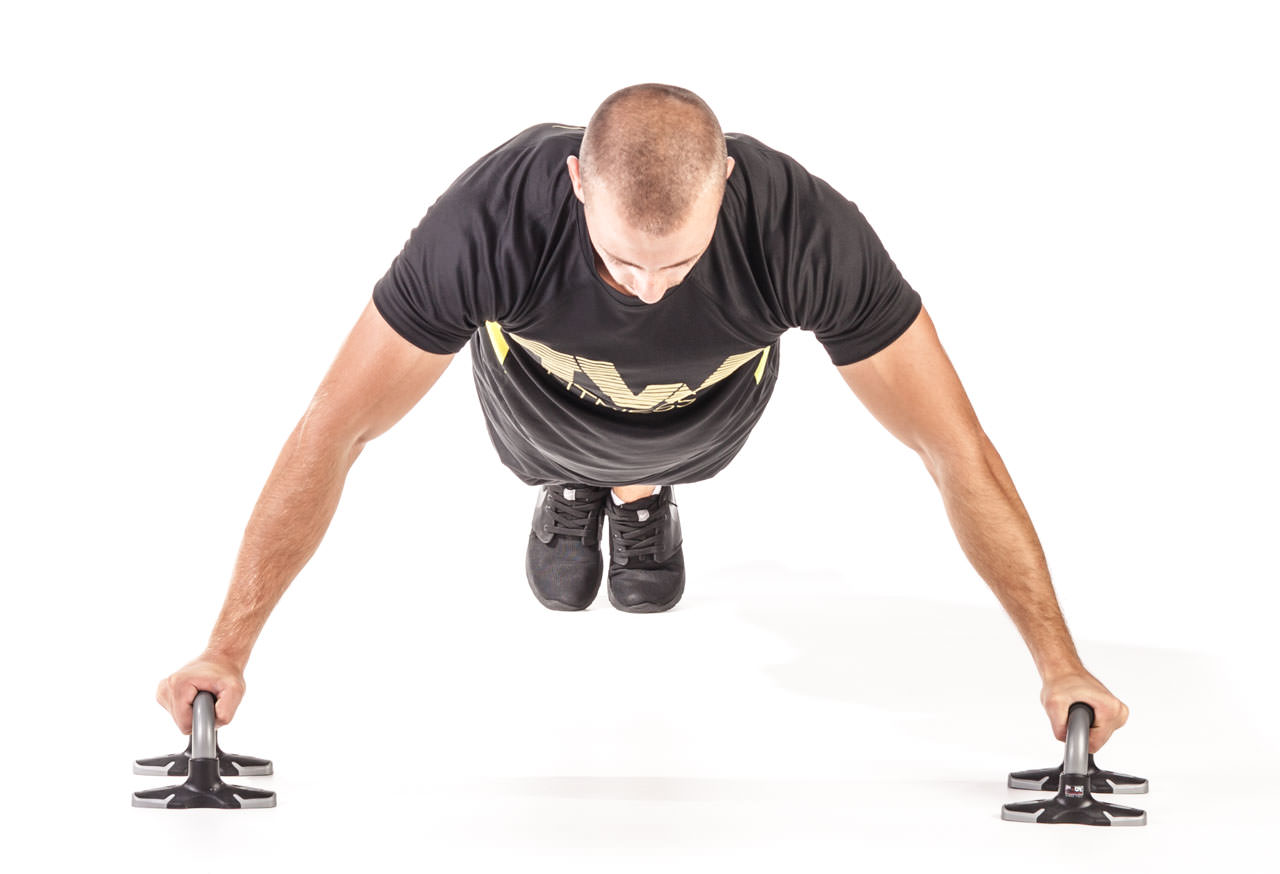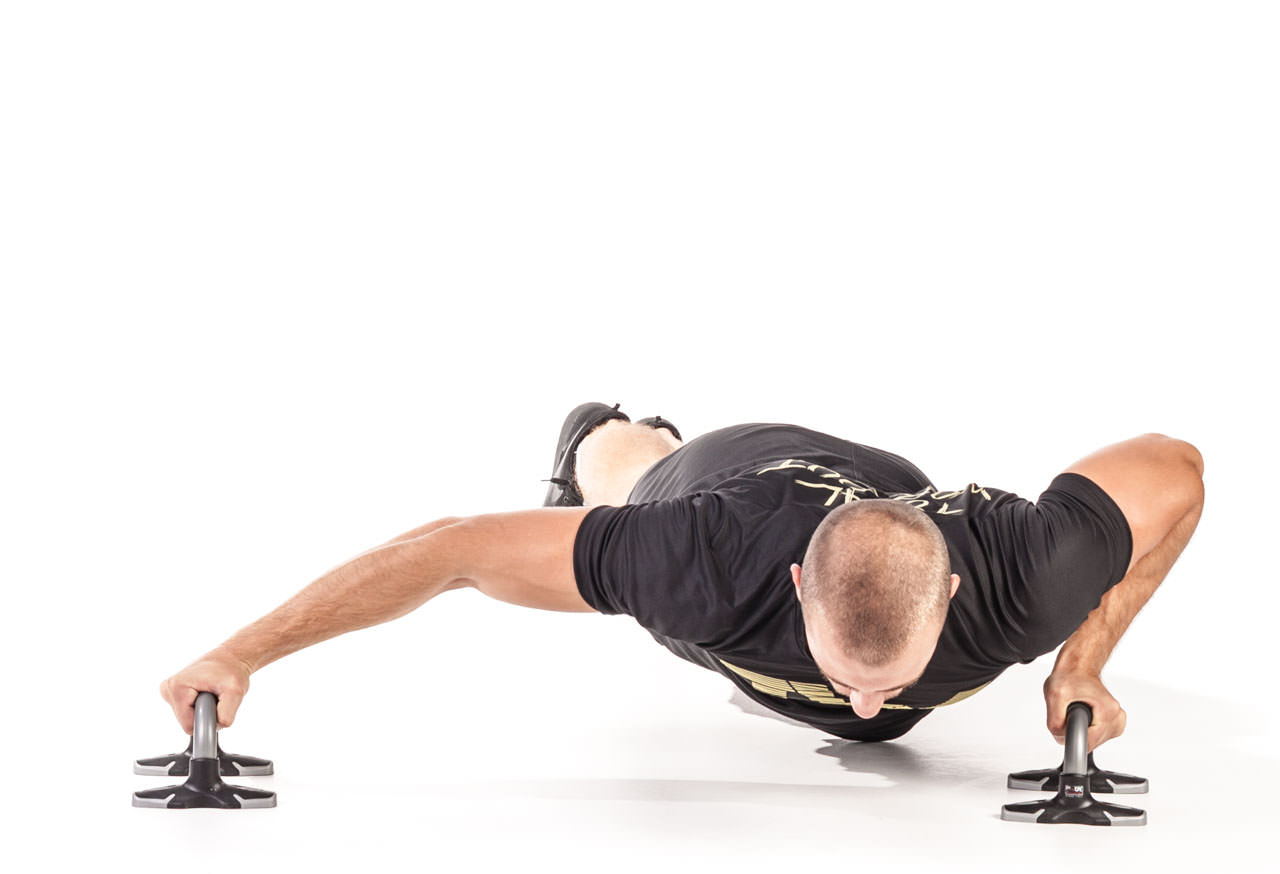 Side to Side Push-Up
1
Go down in a push up position with your body straight, supported by your extended arms and toes. Your hands should be outside of shoulder width. Hold on to the handles.
2
Initiate the movement by flexing the elbows and leaning to the right side, lowering your torso to the floor.
3
Return to the starting position by extending your elbows, pushing yourself back to center.
4
On the next repetition lower yourself to the left side.
5
Return to the starting position and repeat the exercise according to the training plan alternating sides.