Workouts with this exercise
Primary muscles
Back
Secondary muscles
Biceps
Shoulder
Equipment
Dumbbell
Exercise description
Male exercise for the gym.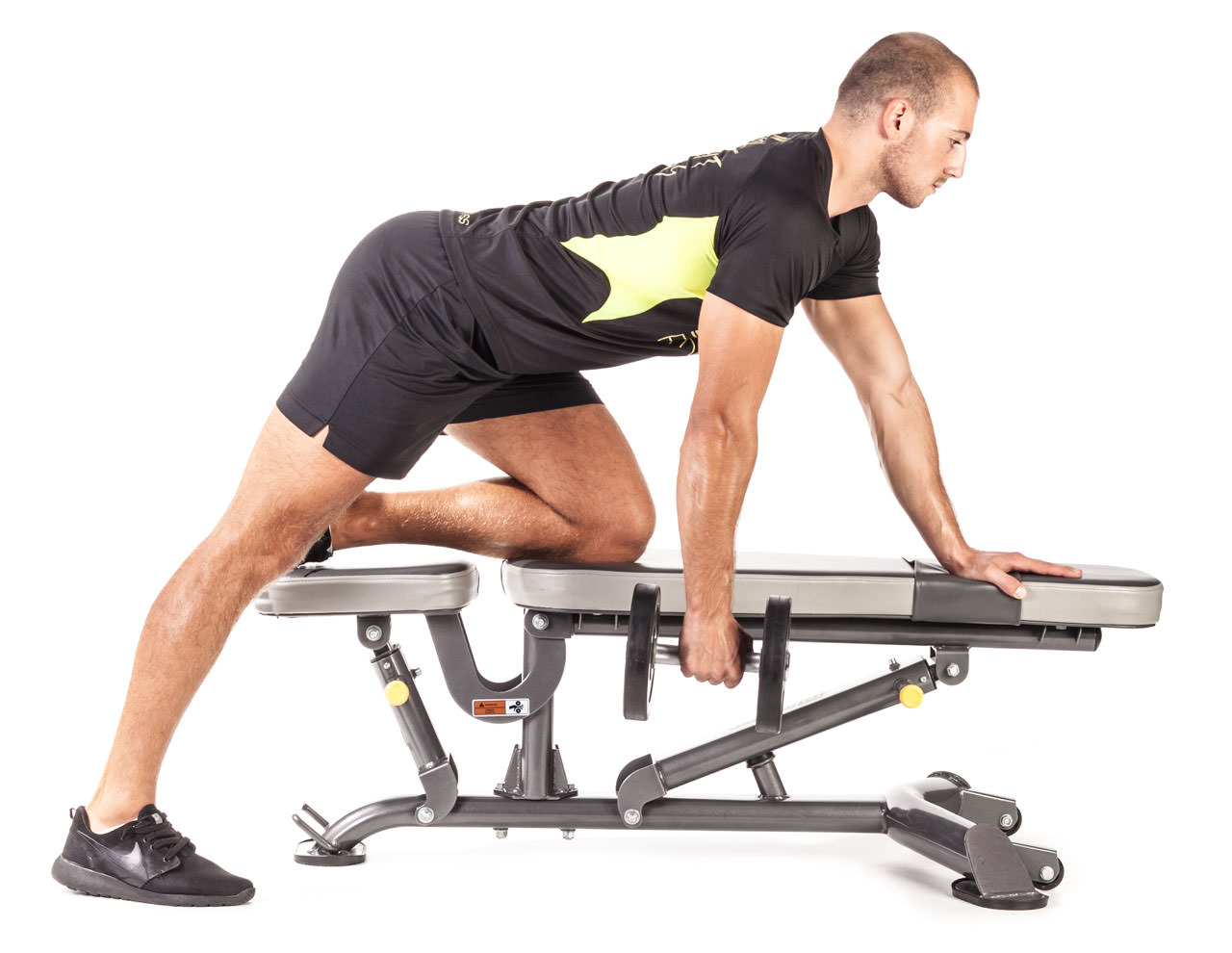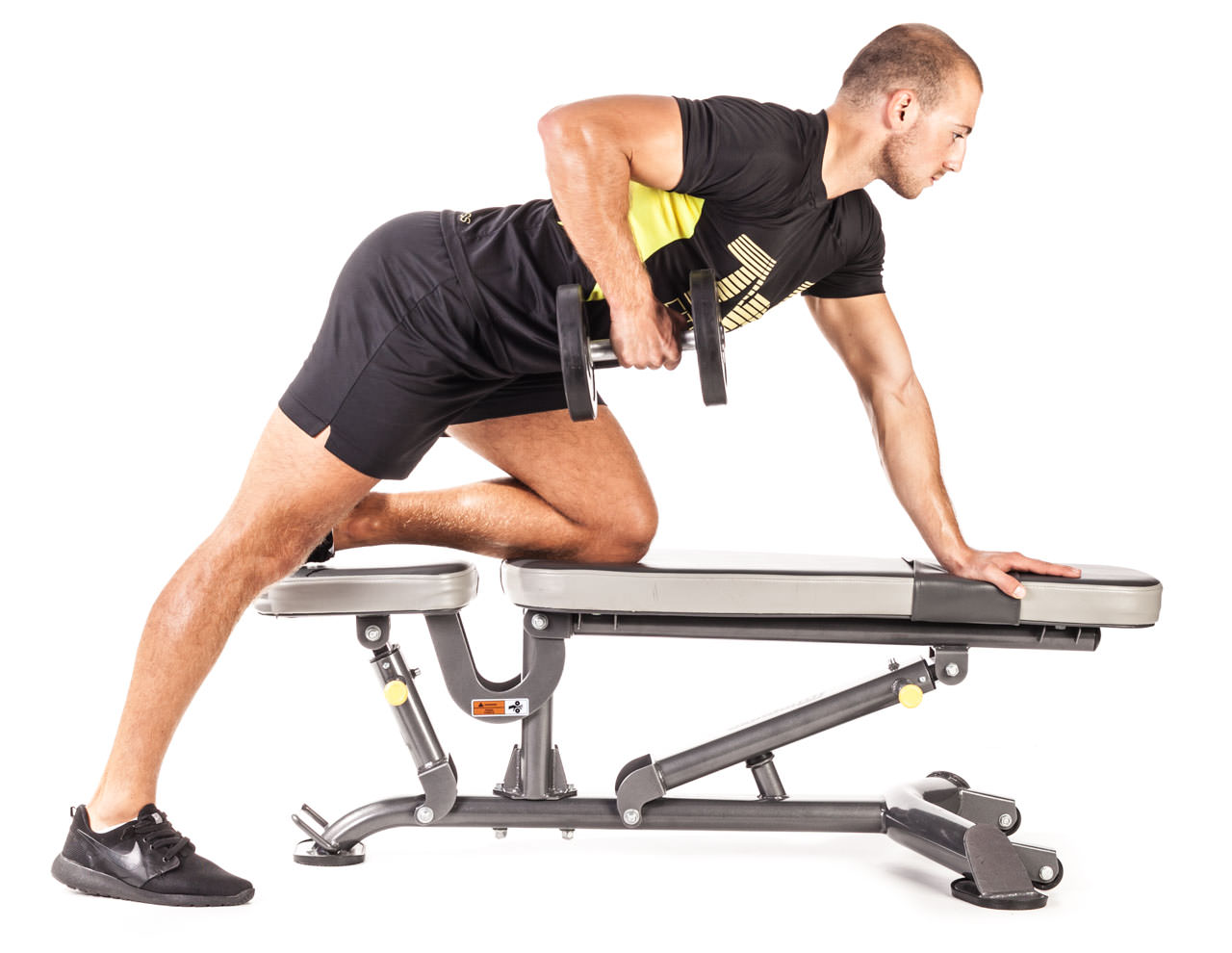 One-Arm Dumbbell Row
1
Choose a flat bench and place a dumbbell on the side of it. Place the left leg on top of the end of the bench, bend your torso forward from the waist until your upper body is parallel to the floor, and place your left hand on the other end of the bench for support. Use the right hand to pick up the dumbbell from the floor and hold the dumbbell while keeping your lower back straight. The palm of the hand should be facing your torso.
2
Pull the dumbbell straight up to the side of your chest, keeping your upper arm close to your side and keeping the torso stationary.
3
Lower the dumbbell straight down to the starting position. Repeat the exercise according to the training plan, then switch sides and repeat again with the other arm.