Workouts with this exercise
Primary muscles
Back
Secondary muscles
Glutes
Upper Leg
Equipment
Plate
Exercise description
Male exercise for the gym.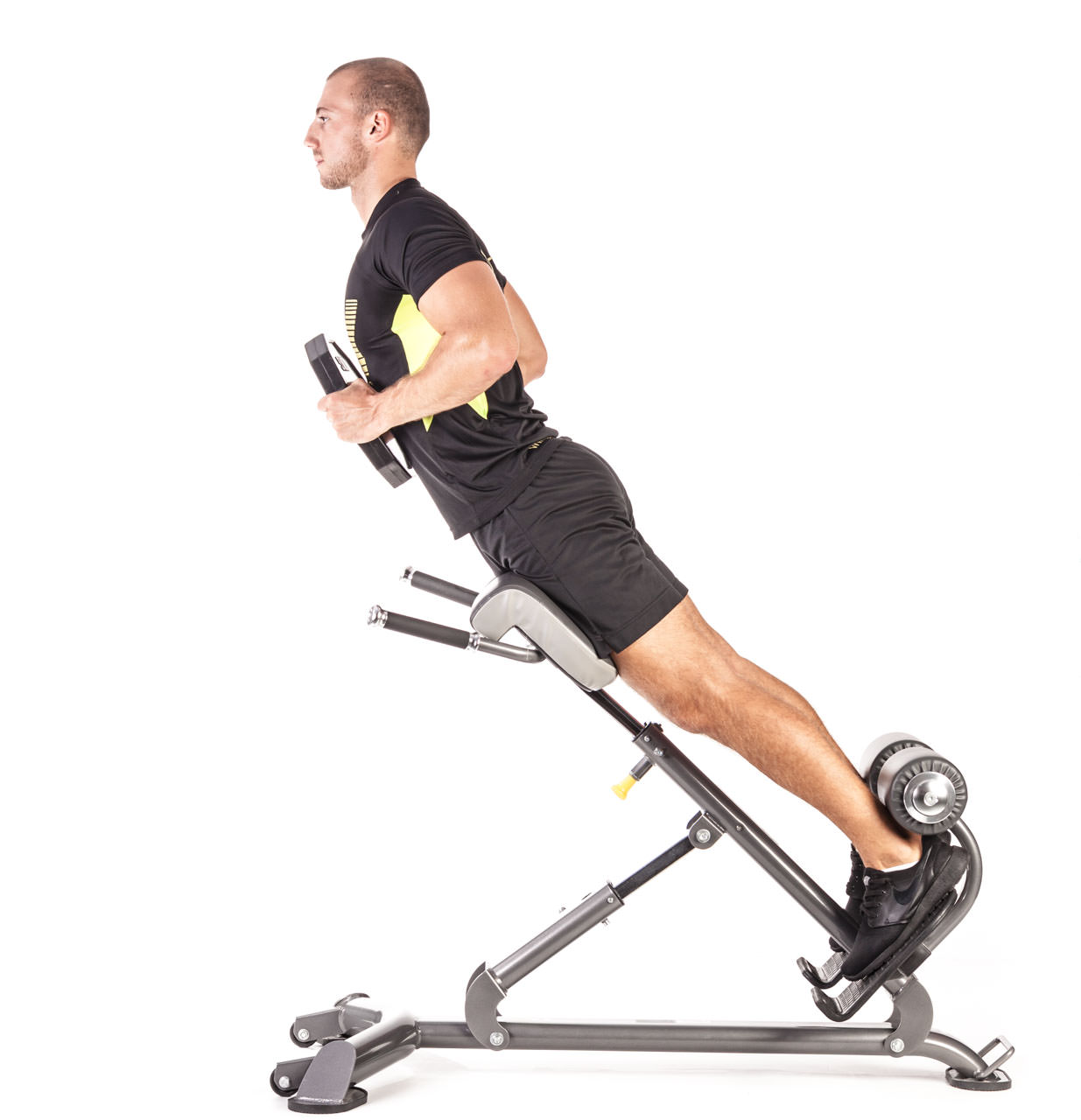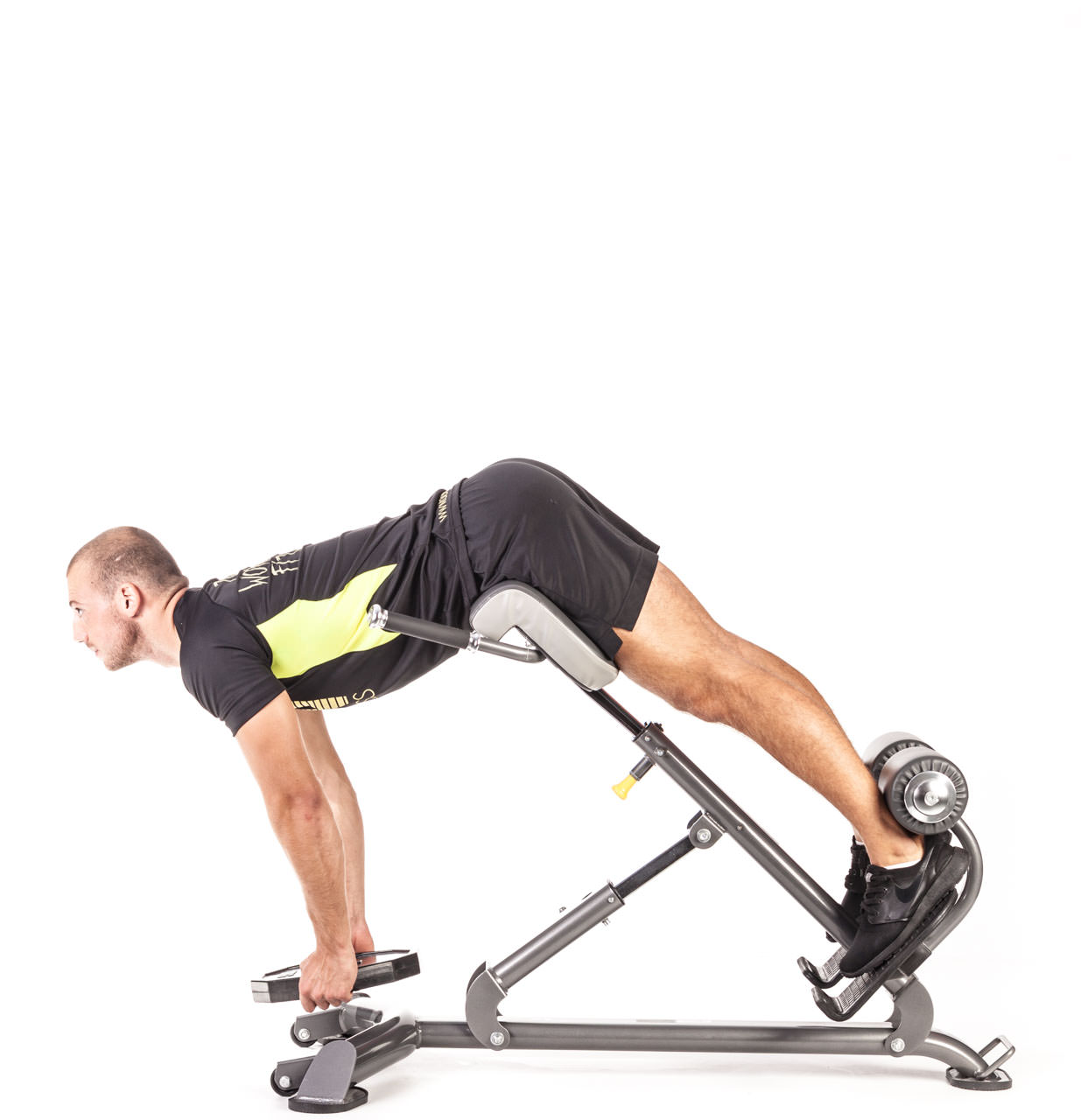 Plate Hyperextension
1
Lie face down on a hyperextension bench, tucking your ankles securely under the footpads. Adjust the upper pad if possible so your upper thighs lie flat across the wide pad, leaving enough room for you to bend at the waist without any restriction. Keep your body straight. Hold the plate in front of you.
2
Start bending forward slowly at the waist as far as you can while keeping your back flat. Keep moving forward until you feel a nice stretch on the hamstrings and you can no longer keep going without a rounding of the back.
3
Slowly raise your torso back to the starting position and repeat the exercise according to the training plan.