Workouts with this exercise
Primary muscles
Back
Secondary muscles
Abs
Equipment
Plate
Exercise description
Male exercise for the gym.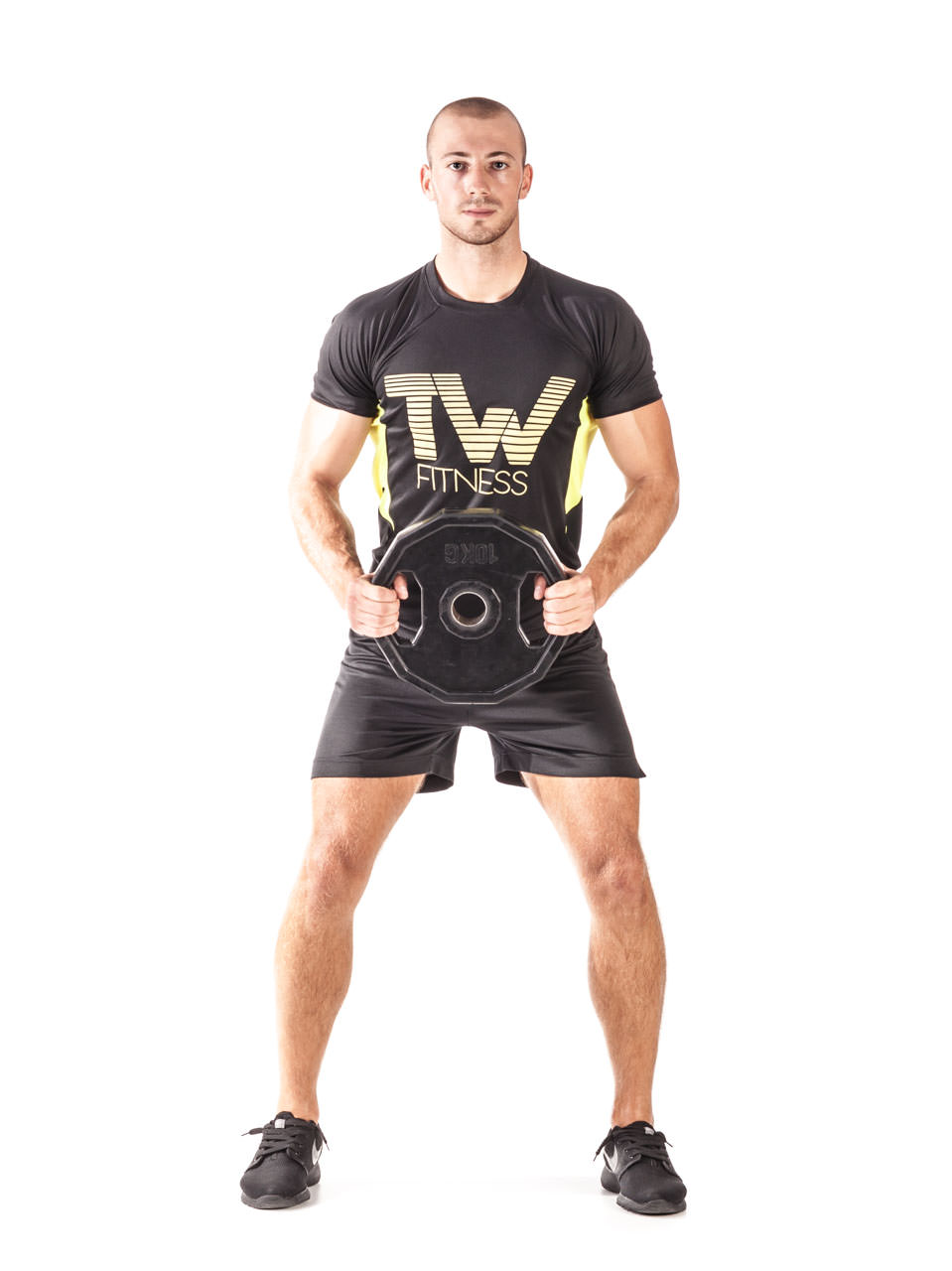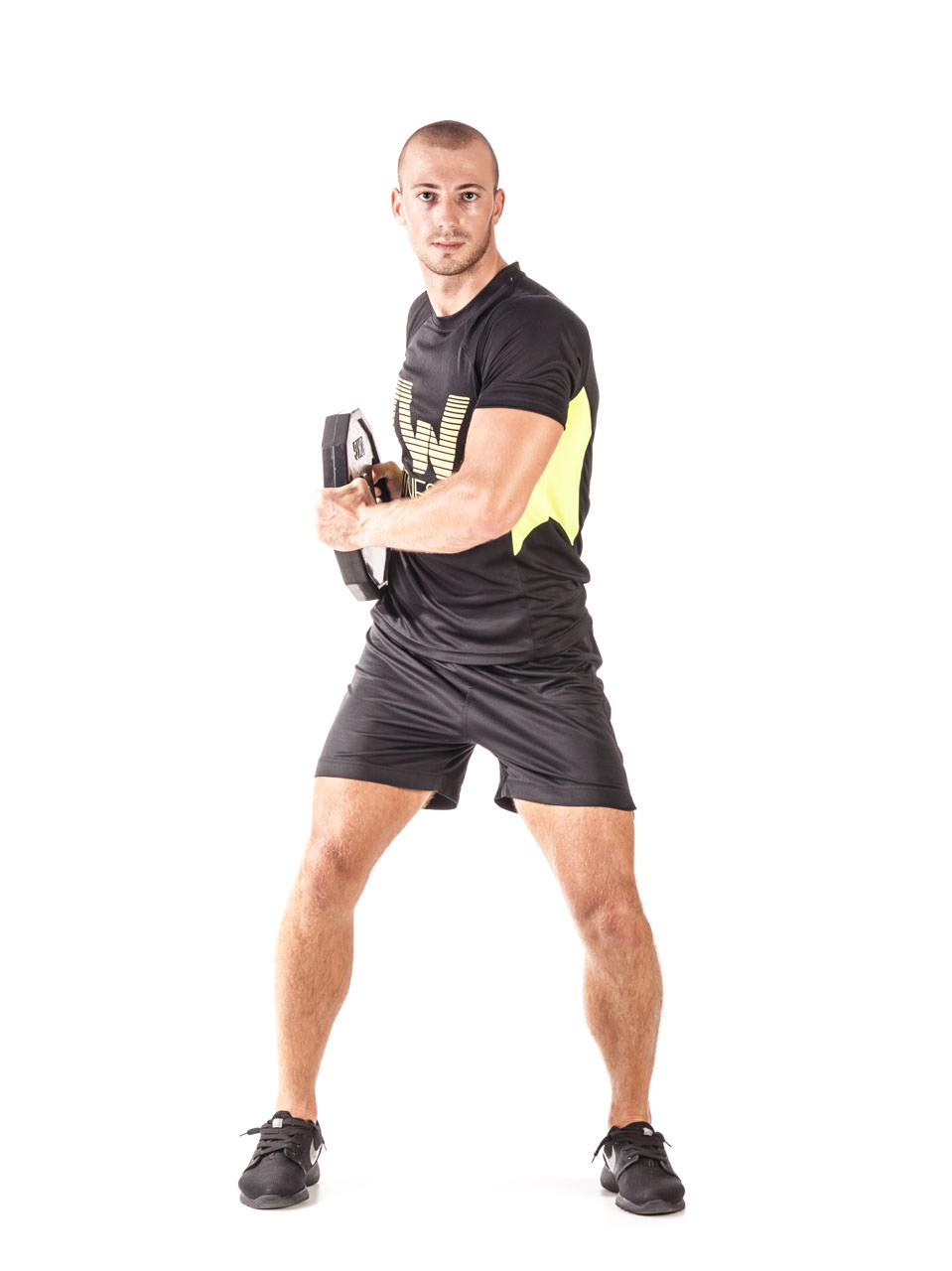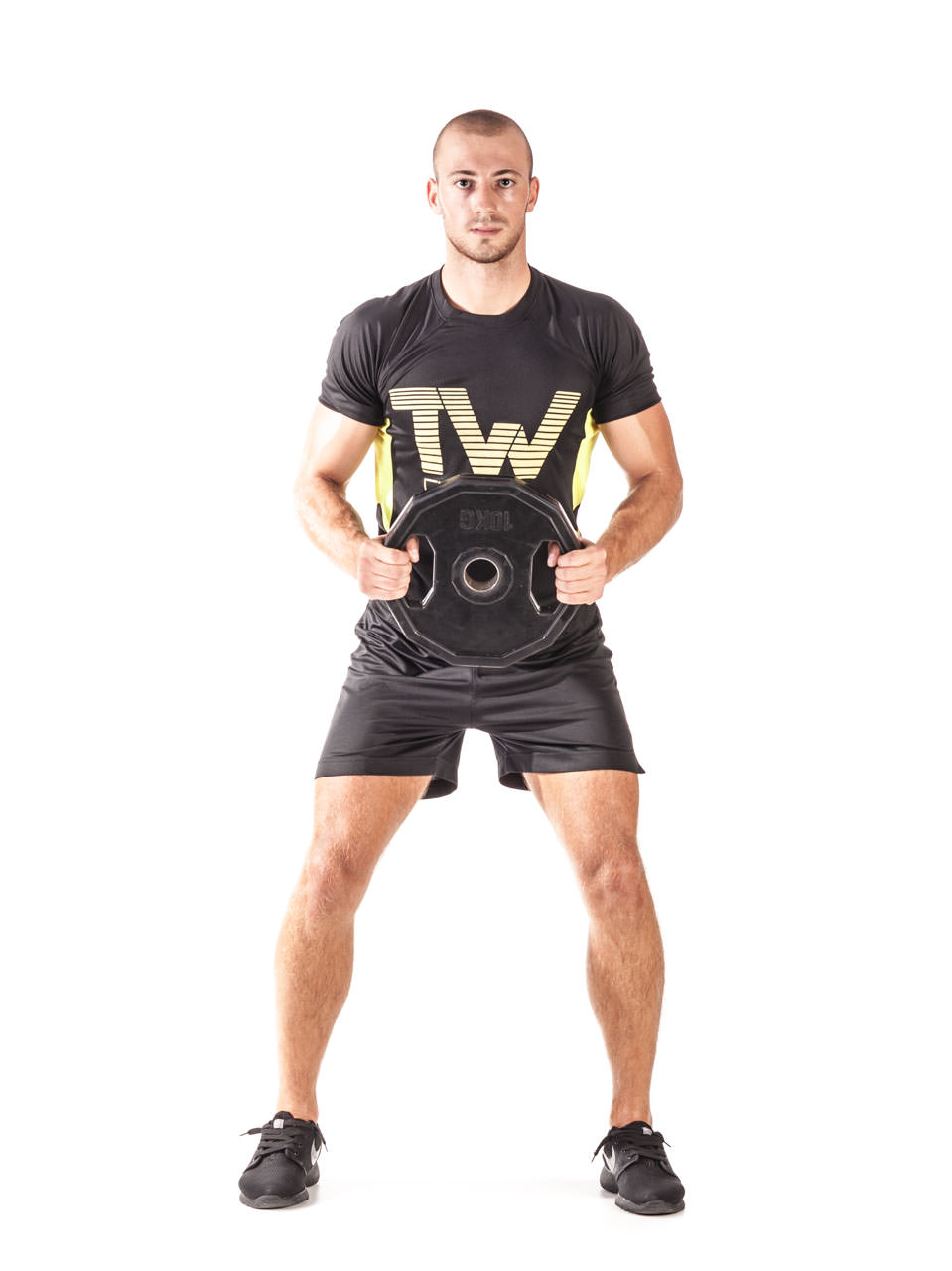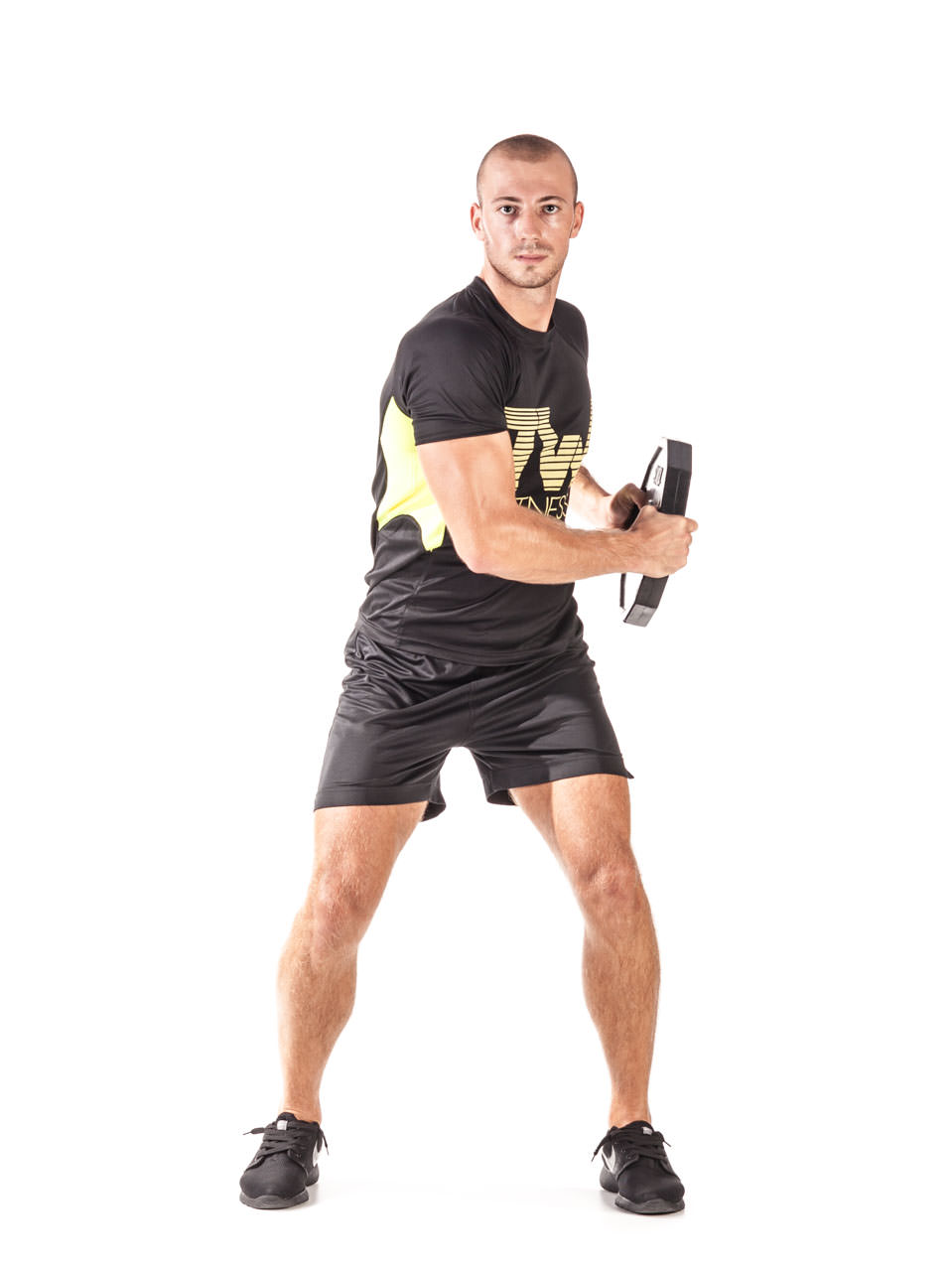 Plate Twist
1
Stand upright holding the plate with both hands. Bend your elbows while the plate is in front of your torso. Slightly bend your knees keeping your back straight. Look straight ahead.
2
Twist your torso moving the plate to one side.
3
Go to the opposite direction twisting your body to the opposite side. Repeat the exercise according to the training plan alternating sides.